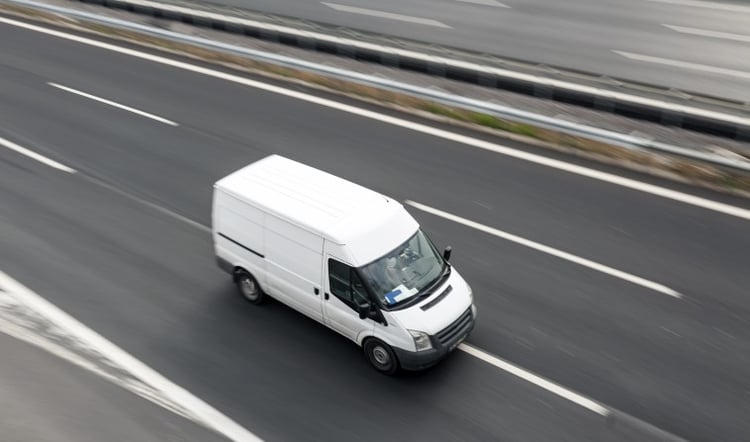 If your company is currently using cash or credit cards for your fuel purchases, it can be difficult to decide when to make the jump to a company fuel card. If one of your goals is to allow your managers to focus on your core business, then it might be the right time to switch. Here are some things to consider in your decision making process. If you have already decided that it is time to switch, then read our overview of fuel cards.
With a company fuel card, you won't have to gather receipts.
Tracking your fuel purchases is essential for accounting, taxes, and reimbursement. If you are using cash or a credit card for fuel, then you have to get the receipts back from your drivers which can be a big challenge as your fleets grow. Receipts have a tendency to get lost under seats or accidentally thrown in the trash, making it difficult to accurately track your fuel expenses when you have multiple employees to coordinate. With a company fuel card, the transaction total, location, date and time, price per gallon, and number of gallons are automatically tracked, saving you the hassle of trying to wrangle receipts from your drivers.
Even when you manage to gather your fuel receipts, your accounting team still has to spend time entering all of that information into your reporting system. They have to take time from vital tasks determining how much your team spends per month and monitoring for inconsistencies. However, a fuel card program eliminates this workload entirely, allowing you to download all of your transaction information, quickly run reports, and import it into your existing systems.
If you directly oversee fueling, then save time.
Some smaller companies handle fueling by having a manager meet drivers at the gas station to provide a payment method on the spot. While this is may be an acceptable solution for a small company, it becomes unwieldy when your fleet begins to expand. Take time to consider the hourly compensation of your manager and reflect on what valuable work they could be doing instead. If their time could be better spent on other projects, it may be time to switch to a company fuel card and provide each driver or vehicle with their own form of payment.
Tax filing with a company fuel card is easy.
For fleets that operate across multiple states, the phrase "International Fuel Tax Agreement" can cause panic, chills, and nausea. Trying to tally up exactly how many gallons you purchased and how many miles you drove in each state makes tax time complicated, but a company fuel card eliminates this stress by generating your IFTA report for you. If you find that your blood pressure rises around tax time, it may be time to upgrade to a payment solution that will create IFTA Reports for you. You can also use your yearly transaction data to simplify your year-end tax reporting as well, allowing you to easily determine what you spent on fuel over the calendar year.
Your fleet operates off-road.
For companies that operate off-road, a fuel card becomes even more essential. It allows you to choose between two different methods of recouping fuel taxes: You can either purchase dyed diesel which is sold without road taxes, or you can opt to submit documentation to receive a refund. If your vehicle only has one tank, the second option is your only path forward, but it requires you to document your usage. Unlike other payment options, these cards allow you to capture Level III data which distinguishes between product types and the vehicles being fueled, and you can even include a GL Code to help specify which transactions are for off-road use. You can use this data to generate an off-road refund report to submit at tax time, allowing you to recoup fuel taxes for the miles your vehicles operate off the roads.
Your team is growing.
Ultimately, one of the biggest indicators that you are ready for a company fuel card is when your drivers become too numerous to handle. As you take on more responsibilities, tasks like monitoring spending and ensuring your drivers are following your fueling policy become trickier. However, with a company card, you can set up alerts and transaction limits to ensure that your drivers are only fueling during approved days and times, and even set restrictions for the number of dollars or gallons that drivers can spend each transaction or time period. These limits help you manage your team without having to waste your time drudging through each driver's receipts.
You're experiencing employee turnover.
While employee turnover is extremely stressful no matter what the circumstances, having to quickly revoke access to company funds makes a frustrating process even worse. However, most card programs allows you to instantly disable cards in your fleet, eliminating stress for your management team. You can also order cards for your new drivers either online or by phone, allowing you to keep your fleet running smoothly even when turnover is high.
Company fuel cards will reduce suspicious driver spending.
One of the largest concerns for fleet managers is unapproved spending or misuse of company funds. When using cash or credit cards, it is easy for drivers to skim a bit off the top or use company funds to refuel their own vehicles. However, these programs provide added layers of security that can protect your company. One of the simplest ways to monitor for misuse is to run frequent reports that compare the spending of each driver. This makes it easy to monitor drivers who are consistently overspending and remind them to follow your driver fueling policy. These measures can detect unusual activity and are included free with your card program. If your vehicles only use diesel or another type of specialty fuel, you can also set product type restrictions. Additionally, you can limit the spending per transaction to the exact number of gallons available in the vehicle's tank, ensuring that drivers can't purchase more than needed.
You keep hitting your credit limit.
One of the often-overlooked benefits of these programs is the ability to add an additional line of credit to your business. If businesses are using a company credit card for all purchases, they often hit their limit and have to make early payments to free up credit before their statement even arrives. A company program adds an additional line of credit, allowing you to free up your credit card for other purchases.
Conclusion
As your team grows, fleet management becomes more of a challenge, but the right tools can simplify your workload and efficiently track your spending. With a company fuel card you can run usage reports, set alerts and limits, and flag suspicious spending to make management easier, allowing your company to grow without increasing your workload.