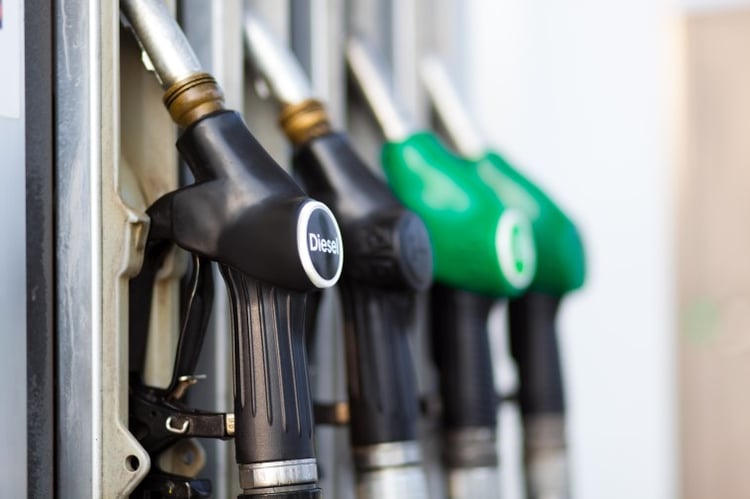 To support our CFN fuel card customers who are constantly on the road, we have compiled a full list of the CFN Locations in California, along with the products they carry. We recommend turning your phone on its side for optimal viewing. You can also use the link on the right of each location to access it in your Google Maps app.
Find CFN locations using our interactive maps →
List of CFN locations in California by city

We have also included both the addresses links to the location in Google Maps so you can easily input these sites into your GPS. If you have any questions about CFN locations or edits to this list, please email marketing@pfleet.com.
| | | |
| --- | --- | --- |
| CFN Site Address | Product | Link |
| 1465 Danville Blvd., Alamo 94507 | DSL, UNL, MID, SUP, POS, CS, TR | Google Maps |
| 100 N Main St, Alturas 96101 | DSL, UNL, MID, SUP | Google Maps |
| 1436 W Santa Ana, Anaheim 92802 | DSL, DD, UNL, SUP | Google Maps |
| 1231 N. Blue Gum, Anaheim 92806 | DSL, DD, UNL, MID, SUP | Google Maps |
| 3375 Miraloma Ave, Anaheim 92806 | DSL, UNL, MID, SUP | Google Maps |
| 1431 N Raymond Ave, Anaheim 92801 | DSL, UNL, MID, SUP | Google Maps |
| 2470 Balls Ferry Rd, Anderson 96007 | DSL, UNL, MID, SUP, POS | Google Maps |
| 2071 North St, Anderson 96007 | DSL, UNL, MID, SUP, POS | Google Maps |
| 2470 Balls Ferry Rd, Anderson 96007 | DSL | Google Maps |
| 2310 A Street, Antioch 94509 | DSL, UNL, MID, SUP, POS, TR | Google Maps |
| 3050 Wilbur Ave, Antioch 94509 | DSL, UNL | Google Maps |
| 1161 Putman Way, Arbuckle 95912 | DSL, DD, UNL, MID, SUP | Google Maps |
| 76 Aldergrove Ro, Arcata 95521 | DSL, DD, UNL, MID, SUP, DEF | Google Maps |
| 11336 Commanche Rd., Arvin 93203 | DSL, UNL, MID, SUP, POS, CS | Google Maps |
| 6700 El Camino Real, Atascadero 93422 | DSL, UNL, MID, SUP, POS | Google Maps |
| 2249 Atwater Blvd, Atwater 95301 | DSL, UNL, MID, SUP, TR | Google Maps |
| 13461 Bowman Rd., Auburn 95603 | DSL, UNL, MID, SUP, POS, CS | Google Maps |
| 2280 Drive-In Way, Auburn 95603 | DSL, UNL, MID, SUP, CS | Google Maps |
| 575 Vincent Ave, Azusa 91702 | DSL, UNL, MID, SUP | Google Maps |
| 71808 Baker Blvd, Baker 92309 | DSL, UNL, MID, SUP, POS, CS | Google Maps |
| 6600 Rosedale Hw, Bakersfield 93308 | DSL, UNL, MID, SUP, CS | Google Maps |
| 2023 Mettler Frontage Rd. W, Bakersfield 93313 | DSL, UNL, MID, SUP, POS, CS, DEF | Google Maps |
| 8200 Kimber, Bakersfield 93307 | DSL, UNL, MID, SUP, CS, DEF | Google Maps |
| 7030 Schirra Cou, Bakersfield 93309 | DSL, UNL, MID, SUP, POS | Google Maps |
| 630 Airport, Bakersfield 93308 | DSL, UNL, MID, SUP, POS, CS, TR | Google Maps |
| 4700 Coffee Road, Bakersfield 93308 | DSL, UNL, MID, SUP, POS, TR | Google Maps |
| 101 - 19Th Stree, Bakersfield 93301 | DSL, UNL, MID, SUP, CS, TR | Google Maps |
| 13004 Stockdale, Bakersfield 93304 | DSL, UNL, MID, SUP, CS | Google Maps |
| 4200 Pierce Road, Bakersfield 93308 | DSL, UNL, MID, SUP, CS, TR, DEF | Google Maps |
| 8803 Camino Medi, Bakersfield 93308 | DSL, UNL, MID, SUP, POS, CS, TR | Google Maps |
| 35301 7Th Standa, Bakersfield 93308 | DSL, UNL, MID, SUP, POS, CS, TR | Google Maps |
| 5609 Stine Rd, Bakersfield 93313 | DSL, UNL, MID, SUP, POS, CS | Google Maps |
| 8100 E Brundage Lane, Bakersfield 93307 | DSL, UNL, MID, SUP, POS, CS | Google Maps |
| 4200 Pierce Rd., Bakersfield 93308 | DSL, UNL, MID, SUP, POS, CS, DEF | Google Maps |
| 2524 Oswell St., Bakersfield 93306 | DSL, UNL, MID, SUP, POS, CS, TR | Google Maps |
| 5401 Stockdale Hwy., Bakersfield 93309 | DSL, UNL, MID, SUP, POS, CS, TR | Google Maps |
| 3940 Rosedale Hwy., Bakersfield 93308 | DSL, UNL, MID, SUP, POS, CS | Google Maps |
| 5300 Olive Dr., Bakersfield 93308 | DSL, UNL, MID, SUP, POS, CS, TR | Google Maps |
| 31110 7Th Standard, Bakersfield 93314 | DSL, UNL, MID, SUP, POS, CS | Google Maps |
| 9741 S. Enos Lane, Bakersfield 93311 | DSL, UNL, MID, SUP, POS, CS | Google Maps |
| 2106 Taft Hwy., Bakersfield 93313 | DSL, UNL, MID, SUP, POS, CS | Google Maps |
| 2300 Panama Lane, Bakersfield 93307 | DSL, UNL, MID, SUP, POS, CS, TR | Google Maps |
| 3605 Rosedale Hwy., Bakersfield 93308 | DSL, UNL, MID, SUP, POS, CS, TR | Google Maps |
| 3700 N. Chester Ave., Bakersfield 93308 | DSL, UNL, MID, SUP, POS, CS, TR | Google Maps |
| 5321 Stockdale Hwy., Bakersfield 93309 | DSL, UNL, MID, SUP, POS, CS, TR | Google Maps |
| 3698 Ming Ave., Bakersfield 93309 | DSL, UNL, MID, SUP, POS, CS, TR | Google Maps |
| 2600 White Lane, Bakersfield 93304 | DSL, UNL, MID, SUP, POS, CS, TR | Google Maps |
| 500 Norris Rd., Bakersfield 93308 | DSL, UNL, MID, SUP, POS, CS | Google Maps |
| 9700 Rosedale Hwy, Bakersfield 93312 | DSL, UNL, MID, SUP, POS, CS | Google Maps |
| 8114 E Bear Mountain Blvd, Bakersfield 93307 | DSL, UNL, MID, SUP, POS, CS, TR | Google Maps |
| 4815 Panama Lane, Bakersfield 93313 | DSL, UNL, MID, SUP, POS, CS, TR | Google Maps |
| 15840 Costajo Rd, Bakersfield 93313 | DSL, UNL, MID, SUP, DEF | Google Maps |
| 2700 Oswell Ave, Bakersfield 93306 | DSL, UNL, MID, SUP | Google Maps |
| 5700 Auburn St, Bakersfield 93306 | DSL, UNL, MID, SUP, POS, CS, TR | Google Maps |
| 1631 S Comanche Dr, Bakersfield 93307 | DSL, UNL, MID, SUP, POS | Google Maps |
| 8139 E Bear Mountain Blvd, Bakersfield 93307 | DSL, UNL, MID, SUP, POS | Google Maps |
| 7905 Downing Ave, Bakersfield 93308 | DSL, UNL | Google Maps |
| 5860 Joshua Palmer Way, Banning 92220 | DSL, UNL | Google Maps |
| 2370 West Main S, Barstow 92311 | DSL, DD, UNL, SUP | Google Maps |
| 610 Harbor Blvd, Belmont 94002 | DSL, UNL, MID, SUP | Google Maps |
| 5990 East 2Nd St, Benicia 94510 | DSL, UNL, MID, SUP, CS | Google Maps |
| 5990 East 2Nd Street, Benicia 94510 | DSL, UNL, MID, SUP, POS | Google Maps |
| Corner Hwy 299 &, Bieber 96009 | DSL, DD, UNL, MID, SUP, CS | Google Maps |
| 109 S Main St, Big Pine 93513 | DSL, UNL, MID, SUP, CS, DEF | Google Maps |
| 481 E. Line St., Bishop 93514 | DSL, UNL | Google Maps |
| 3100 W Line St, Bishop 93514 | DSL, UNL, MID, SUP | Google Maps |
| 2125 S Riverside Dr, Bloomington 92316 | DSL, UNL | Google Maps |
| 10955 Seeley Ave, Blythe 92225 | DSL | Google Maps |
| 8991 East Hobson, Blythe 92225 | DSL, UNL, MID, SUP, POS, CS, TR | Google Maps |
| 14021 W. Hobsonway, Blythe 92225 | DSL, UNL, MID, SUP, POS | Google Maps |
| 815 E K St., Brawley 92227 | DSL, DD, UNL | Google Maps |
| 395 W. Main St., Brawley 92227 | DSL, UNL, MID, SUP, POS, CS, TR, DEF | Google Maps |
| 631 Ave Of The F, Buellton 93427 | DSL, UNL, MID, SUP, POS, CS | Google Maps |
| 6000 Orangethorpe Ave, Buena Park 90620 | DSL, UNL, MID, SUP, POS, CS, TR | Google Maps |
| 27736 Hwy 58, Buttonwillow 93206 | DSL, DD, UNL, MID, SUP, POS, CS | Google Maps |
| 27736 Highway 58, Buttonwillow 93206 | DSL, UNL, MID, SUP, POS, CS | Google Maps |
| 50876 Seminole, Cabazon 92230 | DSL, UNL, MID, SUP, POS, CS | Google Maps |
| 940 S Imperial Ave, Calexico 92231 | DSL, UNL, MID, SUP, POS, CS | Google Maps |
| 1399 Cole Rd, Calexico 92231 | DSL, UNL, MID, SUP | Google Maps |
| 33928 County Line, Calimesa 92320 | DSL, UNL, MID, SUP, POS, CS | Google Maps |
| 370 E Hamilton Ave., Campbell 95008 | DSL, UNL, MID, SUP, POS, CS, TR | Google Maps |
| 2140 Winchester Blvd., Campbell 95008 | DSL, UNL, MID, SUP, POS, TR | Google Maps |
| 3663 Via Real, Carpinteria 93013 | DSL, UNL, MID, SUP | Google Maps |
| 23825 N Avalon Blvd, Carson 90145 | DSL, UNL, MID, SUP, POS | Google Maps |
| 2720 Carson St, Carson 90810 | DSL, UNL, MID, SUP | Google Maps |
| 31611 Castaic Rd, Castaic 91384 | DSL, POS, CS, DEF | Google Maps |
| 2445 Castro Valley Blvd, Castro Valley 94546 | DSL, UNL, MID, SUP, POS | Google Maps |
| 11000 Commercial, Castroville 95012 | DSL, UNL, MID, SUP | Google Maps |
| 2825 Railroad Av, Ceres 95307 | DSL, DD, UNL, SUP, DEF | Google Maps |
| 820 Service Rd, Ceres 95307 | DSL, DD, UNL, SUP, | Google Maps |
| 1240 E. Whitmore, Ceres 95307 | DSL, UNL, MID, SUP, POS, CS | Google Maps |
| 310 Nord Ave, Chico 95927 | DSL, DD, UNL, MID, SUP | Google Maps |
| 1199 Skyway, Chico 95928 | DSL, UNL, MID, SUP, POS, CS, TR | Google Maps |
| 2404 Cohasset Rd., Chico 95926 | DSL, UNL, MID, SUP, POS, CS, TR | Google Maps |
| 2501 Notre Dame Blvd, Chico 95928 | DSL, UNL, MID, SUP | Google Maps |
| 5415 Schaefer Av, Chino 91710 | DSL, UNL, MID, SUP, DEF | Google Maps |
| 3501 County Road, Chino 91710 | DSL, UNL, MID, SUP | Google Maps |
| 105 N. Chowchill, Chowchilla 93610 | DSL, DD, UNL, MID, SUP, CS, DEF | Google Maps |
| 15508 E. Gale Av, City Of Industry 91745 | DSL, DD, UNL, SUP | Google Maps |
| 15010 Lakeshore Drive, Clearlake 95422 | DSL, UNL, MID, SUP, | Google Maps |
| 28181 S. Redwood Hwy., Cloverdale 95425 | DSL, UNL, SUP | Google Maps |
| 1197 North Willow Ave, Clovis 93611 | UNL, MID, SUP, POS | Google Maps |
| 485 W. Elm, Coalinga 93210 | DSL, DD, UNL, MID, SUP | Google Maps |
| I-5 & 198, Coalinga 93210 | DSL, UNL, MID, SUP, CS | Google Maps |
| 300 N Canyon Way, Colfax 95713 | DSL, UNL, MID, SUP, POS, CS | Google Maps |
| 150 13 Th Street, Colusa 95932 | DSL, DD, UNL, MID, SUP | Google Maps |
| 4560 Washington, Commerce 90040 | DSL | Google Maps |
| 15914 S. Avalon, Compton 90224 | DSL, DD, UNL | Google Maps |
| 2560 Bates Ave., Concord 94522 | DSL, DD, UNL, MID, SUP, DEF | Google Maps |
| 605 Contra Costa Blvd., Concord 94523 | DSL, UNL, MID, SUP, POS, CS | Google Maps |
| 1090 Contra Costa Blvd, Concord 94523 | DSL, UNL, MID, SUP, POS, CS, TR | Google Maps |
| 504 Sherman Ave., Corcoran 93212 | DSL, UNL | Google Maps |
| 1819 Solano Stre, Corning 96021 | DSL, DD, UNL, DEF | Google Maps |
| 2655 Barham Ave., Corning 96021 | DSL, UNL, MID, SUP, POS, CS | Google Maps |
| 1296 Magnolia Av, Corona 92879 | DSL, DD, DEF | Google Maps |
| 1296 Magnolia Av, Corona 92879 | DSL, DD, UNL, MID, SUP | Google Maps |
| 1950 Railroad St, Corona 92880 | DSL, DD, UNL, MID, SUP, DEF | Google Maps |
| 1950 Railroad St, Corona 92879 | UNL, MID, SUP, POS | Google Maps |
| 3321 Main, Cottonwood 96022 | DSL, UNL, MID, SUP, POS | Google Maps |
| Front & D St, Crescent City 95531 | DSL, UNL, MID, SUP | Google Maps |
| 8445 S Atlantic, Cudahy 90201 | DSL, DD, CS | Google Maps |
| 19030 Stevens Creek Blvd, Cupertino 95014 | DSL, UNL, MID, SUP, POS, TR | Google Maps |
| 501 Serramonte B, Daly City 94015 | DSL, UNL, MID, SUP, POS, TR | Google Maps |
| 2195 Junipero Serra Blvd., Daly City 94015 | DSL, UNL, MID, SUP, POS, CS, TR | Google Maps |
| 621 High Street, Delano 93215 | DSL, UNL, SUP | Google Maps |
| 15216 County Lin, Delano 93215 | DSL, UNL, MID, SUP | Google Maps |
| 1748 Hwy 99, Delano 93512 | DSL, UNL, MID, SUP, POS, CS | Google Maps |
| 1900 N. First St, Dixon 95620 | DSL, DD, UNL, MID, SUP, CS, DEF | Google Maps |
| 1900 N 1St St, Dixon 95620 | DSL, UNL, MID, SUP, POS, CS | Google Maps |
| 6854 Sievers Rd, Dixon 95620 | DSL, DEF | Google Maps |
| 17017 Brannon Ave., Dos Palos 93635 | DSL, UNL, MID, SUP, POS, UNL, PUL | Google Maps |
| Highway 65 & Ave, Ducor 93218 | DSL, UNL, MID, SUP, POS, CS | Google Maps |
| 23215 Ave 56, Ducor 93218 | DSL, UNL, MID, SUP, POS | Google Maps |
| 145 Vernon Way, El Cajon 92020 | DSL, DD, UNL, MID, SUP | Google Maps |
| 145 Vernon Way, El Cajon 92022 | DSL, DD, UNL, MID, SUP | Google Maps |
| 350 E Main, El Centro 92243 | DSL, DD, UNL, MID, SUP | Google Maps |
| 1690 S. 4Th Street, El Centro 92243 | DSL, UNL, MID, SUP, POS, CS | Google Maps |
| 9765 Dino Drive, Elk Grove 95624 | DSL, DD, UNL, MID, SUP | Google Maps |
| 9765 Dino Drive, Elk Grove 95624 | DSL, DD, UNL, MID, SUP | Google Maps |
| 9050 Elkmont Way, Elk Grove 95624 | DSL, UNL, SUP | Google Maps |
| 9050 Elkmont Way, Elk Grove 95624 | DSL, UNL, MID, SUP | Google Maps |
| 9050 Elkmont Way, Elk Grove 95624 | DSL, UNL, MID, SUP | Google Maps |
| 9050 Elkmont Way, Elk Grove 95624 | DSL, UNL, MID, SUP | Google Maps |
| 41965 Nyack Rd, Emigrant Gap 95715 | DSL, UNL, MID, SUP, POS | Google Maps |
| 1512 Weiss Way, Escalon 95320 | DSL, DD, UNL, MID, SUP | Google Maps |
| 321 S. Quince St, Escondido 92025 | DSL, DD, UNL, MID, SUP, AF, 24-Hour | Google Maps |
| 1176 W Del Norte, Eureka 95501 | DSL, DD, UNL, MID, SUP, DEF | Google Maps |
| 5Th & T Streets, Eureka 95501 | DSL, UNL, MID, SUP | Google Maps |
| 2600 Harris St, Eureka 95503 | DSL, DD, UNL, MID, SUP, TR | Google Maps |
| 19558 Avenue 295 (Hwy. 198 & Hwy. 65), Exeter 93221 | DSL, UNL, MID, SUP, POS, CS | Google Maps |
| 744 North Texas, Fairfield 94533 | DSL, DD, UNL, MID, SUP | Google Maps |
| 4444 Central Place, Fairfield 94533 | DSL, UNL, MID, SUP, POS, CS | Google Maps |
| Hwy 299, Fall River Mills 96028 | DSL, DD, UNL, MID, SUP | Google Maps |
| Hwy 33 And Henry, Fellows 93251 | DSL, DD, UNL, MID, SUP | Google Maps |
| 597 Fernbridge D, Fernbridge 95536 | DSL, DD, UNL, MID, SUP | Google Maps |
| 15838 Paul Negra, Firebaugh 93622 | DSL, CS | Google Maps |
| 35175 W. Shaw, Firebaugh 93622 | DSL, DD, UNL, MID, SUP | Google Maps |
| 9808 Cherry Aven, Fontana 92335 | DSL, DD, UNL | Google Maps |
| 13800 Valley Blvd., Fontana 92335 | DSL, UNL, MID, SUP, | Google Maps |
| 7001 Hwy 116, Forestville 95436 | DSL, UNL, MID, SUP, POS, CS, TR | Google Maps |
| 110 Manzanita St, Fort Bragg 95437 | DSL, DD, UNL, SUP, TR | Google Maps |
| 105 South Main Street, Fort Bragg 95437 | UNL, MID, SUP, POS | Google Maps |
| 176 Dinsmore Dr., Fortuna 95540 | DSL, DD, UNL, SUP | Google Maps |
| 2435 Newburg Rd, Fortuna 95540 | DSL, DD, UNL, MID, SUP, TR | Google Maps |
| 2747 E Manning A, Fowler 93625 | DSL, UNL, MID, SUP, CS | Google Maps |
| 161 Frazier Mountain Park, Frazier Park 93243 | DSL, UNL, MID, SUP, POS, CS | Google Maps |
| 44671 Osgood Roa, Fremont 94539 | DSL, UNL, MID, SUP | Google Maps |
| 42400 Boyce Road, Fremont 94538 | DSL, UNL, MID, SUP | Google Maps |
| 8115 S. El Dorad, French Camp 95231 | DSL, UNL, MID, SUP | Google Maps |
| 10855 S. Harlin Rd., French Camp 95231 | DSL | Google Maps |
| 8125 S El Dorado St, French Camp 95231 | DSL, UNL, MID, SUP, POS | Google Maps |
| 2414 Monterey, Fresno 93716 | DSL, UNL, SUP | Google Maps |
| 2414 Monterey, Fresno 93716 | DSL, UNL, MID, SUP | Google Maps |
| 2809 So Chestnut, Fresno 93745 | DSL, UNL, MID, SUP | Google Maps |
| 105 N. Clovis Av, Fresno 93727 | DSL, UNL, MID, SUP, POS, CS, TR | Google Maps |
| 3939 N. Clovis A, Fresno 93727 | DSL, UNL, MID, SUP, TR | Google Maps |
| 2619 S. East Ave., Fresno 93706 | DSL, UNL, MID, SUP, POS, CS | Google Maps |
| 7010 N West, Fresno 93711 | DSL, UNL, MID, SUP, POS | Google Maps |
| 7010 N Cedar, Fresno 93720 | , UNL, MID, SUP, POS, TR | Google Maps |
| 388 E Shaw Ave, Fresno 93710 | DSL, UNL, MID, SUP, POS, CS | Google Maps |
| 2588 South Maple, Fresno 93721 | UNL, MID, SUP, POS, CS, TR | Google Maps |
| 2615 S Elm, Fresno 93706 | DSL, UNL, MID, SUP, POS, CS, TR | Google Maps |
| 1280 W Belmont Ave, Fresno 93728 | DSL, UNL, MID, SUP | Google Maps |
| 4021 South Maple Avenue, Fresno 93725 | DSL, UNL, MID, SUP, POS | Google Maps |
| 4021 S Maple Ave, Fresno 93725 | DSL, DD, UNL, MID, SUP | Google Maps |
| 3767 South Golden State Bl, Fresno 93725 | DSL, UNL | Google Maps |
| 2414 N Marks, Fresno 93722 | UNL, MID, SUP, POS | Google Maps |
| 76 Bear Canyon R, Garberville 95542 | DSL, DD, UNL, MID, SUP, DEF | Google Maps |
| 7190 Blades Ave, Garden Grove 92841 | DSL, UNL, MID, SUP, | Google Maps |
| 506 W Rosecrans Ave, Gardena 90247 | DSL, UNL, MID, SUP, DEF | Google Maps |
| 5920 Travel Park Circle, Gilroy 95020 | DSL, UNL, MID, SUP, CS, DEF | Google Maps |
| 6001 Rossi Ln, Gilroy 95020 | DSL, UNL, POS | Google Maps |
| 390 Leavesley Rd., Gilroy 95020 | DSL, UNL, MID, SUP, POS, DEF | Google Maps |
| 55 Depot, Goleta 93117 | DSL, DD, UNL, MID, SUP | Google Maps |
| 20 Winchester Ca, Goleta 93117 | DSL, UNL, MID, SUP, POS, CS | Google Maps |
| 25 David Love Place, Goleta 93117 | UNL, MID, SUP | Google Maps |
| Hwy. 101 At North Alta, Gonzales 93926 | DSL, UNL, MID, SUP, POS, CS, TR | Google Maps |
| 27719 N. Alta Ave., Gonzales 93926 | DSL | Google Maps |
| 8193 W Goshen Av, Goshen 93227 | DSL, UNL, MID, SUP | Google Maps |
| 720 S Auburn Str, Grass Valley 95945 | DSL, DD, UNL, MID, SUP | Google Maps |
| El Camino & Thro, Greenfield 93927 | DSL, UNL, MID, SUP, POS | Google Maps |
| Highway 3, Greenview 96037 | DSL, DD, UNL, MID, SUP, CS | Google Maps |
| 417 Cresent St./, Greenview 95947 | DSL, DD, UNL, MID, SUP, POS, TR | Google Maps |
| 684 W. Grand Ave., Grover Beach 93433 | DSL, UNL, MID, SUP, POS, CS | Google Maps |
| 393 Obispo Street, Guadalupe 93434 | DSL, DD, UNL, MID, SUP | Google Maps |
| 198 5Th Street, Gustine 95322 | DSL, DD, UNL, MID, SUP | Google Maps |
| 120 San Mateo Rd., Half Moon Bay 94019 | DSL, UNL, MID, SUP, POS, CS | Google Maps |
| 627 W. 7Th St., Hanford 93230 | DSL, UNL, MID, SUP, CS | Google Maps |
| 9190 East Lacey, Hanford 93230 | DSL, UNL, SUP | Google Maps |
| Third St & 9-1/2, Hanford 93230 | DSL, UNL, MID, SUP, | Google Maps |
| 3152 Depot, Hayward 94545 | DSL, UNL, MID, SUP, DEF | Google Maps |
| 2005 W.Winton, Hayward 94545 | DSL, UNL, SUP | Google Maps |
| 138 Jackson Street, Hayward 94544 | DSL, UNL, MID, SUP, POS, CS, TR | Google Maps |
| 997 Zephyr Ave., Hayward 94544 | DSL, UNL, MID, SUP, | Google Maps |
| 27814 Hesperian Ave, Hayward 94545 | DSL, UNL, MID, SUP, POS, CS, TR | Google Maps |
| 720 W Tennyson Ave, Hayward 94544 | DSL, UNL, MID, SUP, POS, CS, TR | Google Maps |
| 391 West A Street, Hayward 94541 | DSL, UNL, MID, SUP, POS | Google Maps |
| 535 Healdsburg Ave, Healdsburg 95448 | DSL, UNL, MID, SUP, POS, CS, TR | Google Maps |
| 1221 Healdsburg Ave, Healdsburg 95448 | DSL, UNL, MID, SUP | Google Maps |
| 1701 W Florida Ave, Hemet 92543 | UNL, MID, SUP, POS, CS, TR | Google Maps |
| 445-625 Hwy 395, Herlong 96113 | DSL, UNL, MID, SUP, POS, CS | Google Maps |
| 9269 Santa Fe, Hesperia 92345 | DSL, DD, UNL, MID, SUP | Google Maps |
| 11350 I Avenue, Hesperia 92345 | DSL, UNL, MID, SUP | Google Maps |
| 1285 Mccray Street, Hollister 95024 | DSL, DD, UNL, SUP | Google Maps |
| Grape & Hwy. 115, Holtville 92250 | DSL, DD, UNL, MID, SUP | Google Maps |
| 33401 Hwy. 74, Homeland 92548 | DSL, UNL, MID, SUP | Google Maps |
| 350 W. Aten Rd., Imperial 92251 | DSL, DD, UNL, MID, SUP | Google Maps |
| 45242 Commerce, Indio 92201 | DSL, DD, UNL, MID, SUP | Google Maps |
| 916 W Spruce St, Inglewood 90301 | DSL, UNL, MID, SUP | Google Maps |
| 349 Preston Ave, Ione 95640 | DSL, UNL, MID, SUP, POS, CS | Google Maps |
| 600 E Live Oak, Irwindale 91706 | DSL, DD, UNL | Google Maps |
| 1St Street & Hwy, Isleton 95620 | DSL, DD, UNL, MID, SUP | Google Maps |
| 27666 Bernard Dr, Kettleman City 93239 | DSL, UNL, MID, SUP, DEF | Google Maps |
| 40103 Highway 33, Kettleman City 93239 | DSL, UNL, MID, SUP, POS | Google Maps |
| 5675 Seventh St, Keyes 95328 | DSL, UNL, MID, SUP | Google Maps |
| 448 Metz Road, King City 93930 | DSL, DD, UNL | Google Maps |
| 1250 Laurel Stre, Kingsburg 93631 | DSL, DD, UNL, MID, SUP | Google Maps |
| 38440 So Hwy 99, Kingsburg 93631 | DSL, UNL, MID, SUP, CS | Google Maps |
| 125 Ehlers Way, Klamath 95548 | DSL, UNL, MID, SUP, POS, CS | Google Maps |
| 15880 Hwy 101, Klamath 95548 | DSL, UNL, MID, SUP | Google Maps |
| 9518 Locust St, Knights Landing 95645 | DSL, UNL, MID, SUP, POS | Google Maps |
| 14901 Artesia Blvd, La Mirada 90638 | DSL, UNL, MID, SUP, DEF | Google Maps |
| 501 North Spring, Lake Elsinore 92530 | DSL, DD, UNL, MID, SUP, DEF | Google Maps |
| 45315 N. Trevor, Lancaster 93534 | DSL, DD, UNL, MID, SUP, DEF | Google Maps |
| 20952 S Elm Ave, Laton 93242 | DSL, UNL, MID, SUP, POS, CS | Google Maps |
| 8040 State Hwy 99, Le Grand 95333 | DSL, UNL, MID, SUP | Google Maps |
| 1200 19Th Avenue, Lemoore 93245 | DSL, DD, UNL, MID, SUP | Google Maps |
| 286 N. Lemoore Ave., Lemoore 93245 | UNL, MID, SUP, POS, CS | Google Maps |
| 1185 Hwy 65, Lincoln 95648 | DSL, DD, UNL, MID, SUP | Google Maps |
| 210 G St., Lincoln 95648 | DSL, UNL, MID, SUP, POS, CS, TR | Google Maps |
| 1430 S. Mirage, Lindsay 93247 | DSL, DD, UNL, MID, SUP | Google Maps |
| 235 N. Fremont, Lindsay 93247 | DSL, UNL, MID, SUP, POS, CS | Google Maps |
| 7746 N Hwy 1, Little River 95472 | UNL, SUP, CS, TR | Google Maps |
| 533 Exchange Ct., Livermore 94550 | DSL, DD, UNL, MID, SUP | Google Maps |
| 4186 East Ave, Livermore 94550 | DSL, UNL, MID, SUP, POS, CS, TR | Google Maps |
| 18662 N. Hwy 88, Lockeford 95237 | DSL, UNL, MID, SUP | Google Maps |
| 930 E. Victor Rd, Lodi 95240 | DSL, DD, UNL, MID, SUP | Google Maps |
| 1126 East Pine St, Lodi 95240 | DSL, DD, UNL, MID, SUP, DEF | Google Maps |
| 14749 N Thornton Rd, Lodi 95242 | DSL, UNL, MID, SUP, DEF | Google Maps |
| 1880 Mountain View Ave, Loma Linda 92354 | DSL, UNL, MID, SUP | Google Maps |
| 719 W. Laurel Av, Lompoc 93436 | DSL, UNL, MID, SUP, POS, CS, TR | Google Maps |
| 1900 S. Main Str, Lone Pine 93545 | DSL, UNL, MID, SUP, POS, CS | Google Maps |
| 1777 W. Wardlow Rd., Long Beach 90810 | DSL, UNL, DEF | Google Maps |
| 6720 N Paramount Blvd, Long Beach 90805 | DSL, UNL, DEF | Google Maps |
| 2130 West Pacific Coast Hwy, Long Beach 90810 | DSL | Google Maps |
| 2130 West Pch, Long Beach 90810 | DSL, POS | Google Maps |
| 3152 Bandini Blv, Los Angeles 90023 | DSL, UNL, , DEF | Google Maps |
| 1631 S. Alameda, Los Angeles 90021 | DSL, DD, UNL, , CS, DEF | Google Maps |
| 2015 Long Beach Ave, Los Angeles 90058 | DSL, DEF | Google Maps |
| 2655 E Olympic Blvd, Los Angeles 90023 | DSL, UNL, MID, SUP | Google Maps |
| 7831 S. Alameda St., Los Angeles 90001 | DSL | Google Maps |
| 1080 H Street, Los Banos 93635 | DSL, UNL, MID, SUP, DEF | Google Maps |
| 15299 Los Gatos Blvd, Los Gatos 95032 | DSL, UNL, MID, SUP, POS, TR | Google Maps |
| 14805 Buford St, Lost Hills 93249 | DSL, UNL, MID, SUP, CS | Google Maps |
| 17191 Hwy 46, Lost Hills 93249 | DSL, UNL, MID, SUP | Google Maps |
| 10455 Hwy. 29, Lower Lake 95457 | DSL, DD, UNL, MID, SUP | Google Maps |
| 32787 Hwy 18, Lucerne Valley 92356 | DSL, UNL, MID, SUP, POS, TR | Google Maps |
| 1300 S. Gateway, Madera 93637 | DSL, DD, UNL, MID, SUP, DEF | Google Maps |
| 1040 S. Gateway Dr., Madera 93637 | DSL, UNL, MID, SUP, POS, UNL, PUL | Google Maps |
| 240 Commerce Dr., Mammoth Lakes 93549 | DSL, UNL | Google Maps |
| 983 Moffat Blvd., Manteca 95236 | DSL, UNL, MID, SUP | Google Maps |
| 601 Poso, Maricopa 93252 | DSL, UNL, MID, SUP, POS | Google Maps |
| 2700 Imjin Parkway, Marina 93933 | DSL, UNL, MID, SUP, CS | Google Maps |
| 4614 Ben Hur Roa, Mariposa 95338 | DSL, DD, UNL, MID, SUP | Google Maps |
| 10773 Hwy 49, Martell 95654 | DSL, UNL, MID, SUP | Google Maps |
| 12Th & D St, Marysville 95901 | DSL, DD, UNL, MID, SUP | Google Maps |
| 929 5Th Street, Marysville 95901 | DSL, UNL, MID, SUP, POS | Google Maps |
| 830 E Street, Marysville 95901 | DSL, UNL, MID, SUP, POS | Google Maps |
| 117 Squaw Valley Rd., Mccloud 96057 | DSL, DD, UNL, MID, SUP, POS, CS | Google Maps |
| 2766 Central Ave, Mckinleyville 95519 | DSL, DD, UNL, MID, SUP | Google Maps |
| 325 Naples, Mendota 93640 | DSL, DD, UNL, MID | Google Maps |
| 3233 Middlefield, Menlo Park 94025 | DSL, UNL, MID, SUP, POS, TR | Google Maps |
| 15 West 15Th Str, Merced 95340 | DSL, DD, UNL, MID, SUP, DEF | Google Maps |
| 385 S. Hwy. 59, Merced 95341 | DSL, UNL, MID, SUP | Google Maps |
| 570 Redwood Hwy, Mill Valley 94941 | DSL, UNL, MID, SUP, POS, TR | Google Maps |
| 1009 El Camino R, Millbrae 94030 | DSL, UNL, MID, SUP, POS, TR | Google Maps |
| Ames Ave, Milpitas 95035 | DSL, UNL, MID, SUP | Google Maps |
| 133 Bothelo Ave, Milpitas 95035 | DSL, UNL | Google Maps |
| 11074 Inland Ave, Mira Loma 91752 | DSL, DD, UNL, MID, SUP | Google Maps |
| 428 7Th Street, Modesto 95354 | DSL, UNL, MID, SUP, DEF | Google Maps |
| 1249 Woodland Av, Modesto 95351 | DSL, DD, UNL, SUP, DEF | Google Maps |
| 2512 Coffee Rd, Modesto 95355 | DSL, UNL, MID, SUP, POS, CS | Google Maps |
| 2201 Mchenry, Modesto 95350 | DSL, UNL, MID, SUP, CS, TR | Google Maps |
| 7954 Yosemite Bl, Modesto 35357 | DSL, UNL | Google Maps |
| 15200 Sierra Hwy, Mojave 93501 | DSL, UNL, MID, SUP, POS, CS | Google Maps |
| 15800 Sierra Hwy., Mojave 93501 | DSL, UNL, MID, SUP | Google Maps |
| 601 California City Blvd, Mojave 93501 | DSL, UNL, MID, SUP, POS | Google Maps |
| 4791 Arrow Hwy, Montclair 91763 | DSL, UNL, MID, SUP | Google Maps |
| 1601 Bluff Rd., Montebello 90640 | DSL, UNL, CS, DEF | Google Maps |
| 2109 N. Fremont St., Monterey 93940 | DSL, UNL, MID, SUP, POS, CS | Google Maps |
| 411 W. Lake St., Mount Shasta 96067 | DSL, UNL, MID, SUP, POS, CS, TR | Google Maps |
| 1031 Nixon Rd, Mount Shasta 96067 | DSL, UNL, MID, SUP, POS | Google Maps |
| 785 Yuba Drive, Mountain View 94042 | DSL, DD, UNL, MID, SUP | Google Maps |
| 310 N. Whisman Rd., Mountain View 94043 | DSL, UNL, MID, SUP, POS, TR | Google Maps |
| 1300 Trancas St, Napa 94558 | UNL, MID, SUP, POS | Google Maps |
| 10 Osborn St., National City 91950 | DSL, UNL, MID, SUP, POS, TR | Google Maps |
| 231 Wendling St, Navarro 95463 | DSL, UNL, POS | Google Maps |
| 13407 Hollow Way, Nevada City 95959 | DSL, UNL, MID, SUP, CS | Google Maps |
| 601 Newcastle Ro, Newcastle 95658 | DSL, UNL, MID, SUP, POS, CS | Google Maps |
| 746 Merced Stree, Newman 95360 | DSL, DD, UNL, MID, SUP | Google Maps |
| 8004 Hwy 111, Niland 92257 | DSL, UNL, MID, SUP, POS, CS | Google Maps |
| 4250 Madison, North Highlands 95660 | DSL, UNL, MID, SUP, POS, CS, TR | Google Maps |
| 4261 Elkhorn Blvd, North Highlands 95660 | DSL, UNL, MID, SUP | Google Maps |
| 524 N.Sierra Ave, Oakdale 95361 | DSL, DD, UNL, MID, SUP | Google Maps |
| 1313 South Yosem, Oakdale 95361 | DSL, UNL, MID, SUP | Google Maps |
| 8515 San Leandro, Oakland 94621 | DSL, DD, UNL, MID, SUP | Google Maps |
| 2236 Poplar St., Oakland 94607 | DSL, UNL | Google Maps |
| 2336 Poplar St, Oakland 94607 | DSL, UNL | Google Maps |
| 2336 Poplar St, Oakland 94607 | DSL, UNL | Google Maps |
| 9009 Railroad Ave, Oakland 94603 | DSL | Google Maps |
| 500 Airport Rd, Oceanside 92054 | DSL, DD, UNL, MID, SUP, AF, 24-Hour | Google Maps |
| 628 S Coast Hwy, Oceanside 92054 | DSL, UNL, MID, SUP, POS, UNL, MUL, PUL | Google Maps |
| 3901 Guasti Road, Ontario 91761 | DSL, UNL, SUP | Google Maps |
| 1008 W. Mission, Ontario 91762 | DSL, UNL, MID, SUP, | Google Maps |
| 1825 W Collins Ave, Orange 92867 | DSL, UNL, MID, SUP | Google Maps |
| 1005 S. Avenue, Orland 95963 | DSL, DD, UNL, MID, SUP | Google Maps |
| 133 Table Mountain Blvd, Oroville 95965 | DSL, UNL, MID, SUP | Google Maps |
| 3885 Vineyard Av, Oxnard 93030 | DSL, DD, UNL, MID, SUP | Google Maps |
| 100 Del Norte Bl, Oxnard 93030 | DSL, DD, UNL, MID, SUP, CS | Google Maps |
| 200 Del Norte Bl, Oxnard 93030 | DSL, UNL, MID, SUP, POS, CS | Google Maps |
| 100 Del Norte Blvd, Oxnard 93030 | DSL, UNL, MID, SUP | Google Maps |
| 1201 Forest Ave, Pacific Grove 93950 | DSL, UNL, MID, SUP, POS, CS | Google Maps |
| 145 S. Gene Autr, Palm Springs 92264 | DSL, UNL, MID, SUP, CS, TR | Google Maps |
| 9480 Cedro Lane, Palo Cedro 96073 | DSL, DD, UNL, MID, SUP, POS, CS | Google Maps |
| 5734 Clark Rd, Paradise 95969 | DSL, UNL, MID, SUP | Google Maps |
| 14066 Garfield Ave, Paramount 90723 | DSL, DD, UNL, MID, SUP | Google Maps |
| 2400 Golden Hill, Paso Robles 93446 | DSL, DD, UNL, MID, SUP, POS, CS, DEF | Google Maps |
| 81 Wellsona Rd, Paso Robles 93446 | DSL, UNL, MID, SUP, POS, CS | Google Maps |
| 341 S First St, Patterson 95363 | DSL, DD, UNL, MID, SUP, | Google Maps |
| 511 Second St, Patterson 95363 | DSL, UNL, MID, SUP, CS | Google Maps |
| 13030 Pearblossom Hwy., Pearblossom 93553 | DSL, UNL, MID, SUP, POS, CS | Google Maps |
| 17562 Penn Valle, Penn Valley 95946 | DSL, DD, UNL, MID, SUP, POS, CS | Google Maps |
| 240 E 1St Street, Perris 92570 | DSL, DD, UNL, MID, SUP | Google Maps |
| 23261 Cajalco Expressway, Perris 92571 | DSL, UNL, MID, SUP, POS, CS | Google Maps |
| 23261 Cajalco Expwy, Perris 92570 | DSL, UNL, MID, SUP, CS | Google Maps |
| 2141 Petaluma Bl, Petaluma 94952 | DSL, DD, UNL, MID, SUP, TR | Google Maps |
| 1 Casa Grande Rd, Petaluma 94954 | DSL | Google Maps |
| 966 Highway 101, Piercy 95587 | DSL, UNL, SUP, CS | Google Maps |
| 1390 San Pablo Ave, Pinole 94564 | DSL, UNL, MID, SUP, POS | Google Maps |
| 542 Five Cities Dr., Pismo Beach 93449 | DSL, UNL, MID, SUP, POS | Google Maps |
| 444 East Court Ave, Pixley 93256 | DSL, UNL, MID, SUP | Google Maps |
| 451 N Park St, Pixley 93256 | DSL, UNL, MID, SUP, POS | Google Maps |
| Mira Loma & Lake, Placentia 92670 | DSL, DD, UNL, MID, SUP | Google Maps |
| 925 Lake View, Placentia 92870 | DSL, UNL, MID, SUP, POS | Google Maps |
| 480 S Placentia Ave, Placentia 92870 | DSL, UNL, MID, SUP, POS | Google Maps |
| 519 Placerville, Placerville 95667 | DSL, UNL, MID, SUP, POS, CS | Google Maps |
| 19590 Ave 196, Plainview 93267 | DSL, UNL, MID, SUP, POS | Google Maps |
| 201 S. Resovoir, Pomona 91766 | DSL, DD, UNL | Google Maps |
| 11 E Yates, Porterville 93257 | DSL, DD, UNL, MID, SUP | Google Maps |
| 22388 Avenue 152, Porterville 93257 | DSL, UNL, MID, SUP, POS, CS, TR | Google Maps |
| 1060 W. Olive Ave., Porterville 93257 | UNL, MID, SUP, POS, CS, TR | Google Maps |
| S Delleker Dr, Portola 96122 | DSL, UNL, SUP | Google Maps |
| 151 Crescent St., Quincy 92971 | DSL, UNL, MID, SUP, POS, CS | Google Maps |
| 2732 Citrus Rd., Rancho Cordova 95742 | DSL, DD, UNL, MID, SUP | Google Maps |
| 9291 Charles Smith Ave, Rancho Cucamonga 91730 | DSL, UNL | Google Maps |
| 2155 N.Main, Red Bluff 96080 | DSL, UNL, MID, SUP | Google Maps |
| 535 South Main St., Red Bluff 96080 | DSL, UNL, MID, SUP | Google Maps |
| 1 Sutter St, Red Bluff 96080 | DSL, UNL, MID, SUP, POS, CS, DEF | Google Maps |
| 782 Antelope Blvd., Red Bluff 96080 | DSL, UNL, MID, SUP, POS, CS | Google Maps |
| 8080 Airport Road, Redding 96002 | DSL, UNL, MID, SUP, POS, CS, DEF | Google Maps |
| 2731 So Market, Redding 96001 | DSL, UNL, MID, SUP, POS, DEF | Google Maps |
| 1191 Prestige Way, Redding 96003 | DSL, UNL, MID, SUP, POS, DEF | Google Maps |
| 14361 Holiday Rd, Redding 96003 | DSL, UNL, MID, SUP, POS, CS | Google Maps |
| 1292 College View Dr, Redding 96003 | DSL, UNL, MID, SUP, POS, CS | Google Maps |
| 5985 Eastside Rd., Redding 96001 | DSL, UNL, MID, SU | Google Maps |
| 3025 Crossroads Dr., Redding 96003 | DSL, UNL, MID, SUP | Google Maps |
| 1220 Shasta St., Redding 96001 | DSL, UNL, MID, SUP, POS | Google Maps |
| 5204 Caterpiller Rd, Redding 96003 | DSL, UNL, MID, SUP | Google Maps |
| 795 - 5Th Avenue, Redwood City 94063 | DSL, UNL, MID, SUP, CS, TR | Google Maps |
| 699 El Camino Re, Redwood City 94063 | DSL, UNL, MID, SUP, POS, CS, TR | Google Maps |
| 940 I Street, Reedley 93654 | DSL, DD, UNL, MID, SUP, CS | Google Maps |
| 940 I Avenue, Reedley 93654 | DSL, UNL, MID, SUP, POS | Google Maps |
| 2095 S. Riverside, Rialto 92376 | DSL, DD, UNL, MID, SUP | Google Maps |
| 255 Parr Blvd, Richmond 94801 | DSL, UNL | Google Maps |
| 207 N China Lake Blvd, Ridgecrest 93555 | DSL, UNL, MID, SUP, POS, CS, TR | Google Maps |
| 419 Hwy 12, Rio Vista 94571 | DSL, UNL, MID, SUP | Google Maps |
| 419 Hwy 12, Rio Vista 94571 | DSL, UNL, MID, SUP, POS | Google Maps |
| 816 S. Frontage Rd., Ripon 95366 | DSL, UNL, MID, SUP, ULSD, UNL, MUL, PUL, CAM | Google Maps |
| 2770 Paterson Ro, Riverbank 95367 | DSL, UNL, MID, SUP | Google Maps |
| 21095 S. Brawley Ave., Riverdale 93656 | DSL, UNL | Google Maps |
| 3020 E La Cadena Dr, Riverside 92507 | DSL, UNL | Google Maps |
| 9775 Jurupa Rd, Riverside 92509 | DSL, UNL, MID, SUP, POS, CS | Google Maps |
| 5840 20Th St, Riverside 92509 | DSL, DD, UNL | Google Maps |
| 6171 Quail Valley Ct, Riverside 92507 | DSL, UNL | Google Maps |
| 3873 Pyrite Street, Riverside 92509 | DSL, UNL, MID, SUP, POS | Google Maps |
| 4450 Rocklin Rd, Rocklin 95677 | DSL, UNL, MID, SUP, POS | Google Maps |
| 201 Southwest Blvd., Rohnert Park 94928 | DSL, UNL, MID, SUP, POS, TR | Google Maps |
| 8660 Auburn Blvd, Roseville 95661 | DSL, UNL, MID, SUP, POS, CS | Google Maps |
| 9077 Foothills B, Roseville 95747 | DSL, UNL, MID, SUP | Google Maps |
| 510 Washington Blvd, Roseville 95678 | DSL, UNL, MID, SUP, TR, CS | Google Maps |
| 19015 San Jose Ave, Rowland Heights 91748 | DSL, UNL, MID, SUP | Google Maps |
| Florin-Perkins R, Sacramento 95826 | DSL, DD, UNL, MID, SUP, DEF | Google Maps |
| 4076 Seaport Blv, Sacramento 95691 | DSL, UNL, MID, SUP | Google Maps |
| 2549 Marconi Ave., Sacramento 95821 | DSL, UNL, MID, SUP, POS, CS | Google Maps |
| 4420 Northgate B, Sacramento 95834 | DSL, UNL, MID, SUP, DEF | Google Maps |
| 2600 Arden Way, Sacramento 95864 | DSL, UNL, MID, SUP, POS, CS, TR | Google Maps |
| 2650 Gateway Oaks Dr., Sacramento 95833 | DSL, UNL, MID, SUP, POS, CS | Google Maps |
| 7891 E Stockton Blvd, Sacramento 95823 | DSL, UNL, MID, SUP, POS | Google Maps |
| 2849 Watt Ave, Sacramento 95821 | DSL, UNL, MID, SUP, POS | Google Maps |
| 8908 Elder Creek Rd., Sacramento 95828 | DSL, UNL, MID, SUP, POS | Google Maps |
| 9100 Kiefer Blvd, Sacramento 95826 | DSL, UNL, MID, SUP, POS | Google Maps |
| 4901 47Th Ave., Sacramento 95824 | DSL, UNL, MID, SUP, POS, ULSD, UNL, MUL, PUL, O | Google Maps |
| 4530 Kiernan Ave, Salida 95368 | DSL, UNL, MID, SUP, CS | Google Maps |
| 232 John Street, Salinas 93901 | DSL, UNL, MID, SUP | Google Maps |
| 807 S Main Street, Salinas 93901 | DSL, UNL, MID, SUP, POS | Google Maps |
| 1438 S Main St, Salinas 93908 | DSL, UNL, MID, SUP, POS | Google Maps |
| 2084 S Marina Ave, Salton City 92274 | DSL, UNL, MID, SUP, POS, CS, DEF | Google Maps |
| 2084 S Marina Ave, Salton City 92275 | DSL, UNL, MID, SUP, POS, DEF | Google Maps |
| 716 Poole Station Rd., San Andreas 95249 | DSL, UNL, SUP | Google Maps |
| 2649 S. Waterman, San Bernardino 92410 | DSL, UNL, MID, SUP | Google Maps |
| 1055 N. Waterman, San Bernardino 92400 | DSL, UNL, MID, SUP, CS | Google Maps |
| 888 El Camino Re, San Carlos 94070 | DSL, UNL, MID, SUP, TR | Google Maps |
| 6225 Fairmont Ave., San Diego 92120 | DSL, DD, UNL, MID, SUP, DEF | Google Maps |
| 9174 Recho Road, San Diego 92121 | DSL, DD, UNL, MID, SUP, AF, 24-Hour | Google Maps |
| 2222 Avenida Costa Del Sol, San Diego 92154 | DSL, DD, UNL, MID, SUP, POS | Google Maps |
| 9690 Black Mount, San Diego 92126 | DSL, UNL, AF, 24-Hour | Google Maps |
| 4067 El Cajon Blvd., San Diego 92105 | DSL, UNL, MID, SUP, POS, TR | Google Maps |
| 8490 Avenida De La Fuente, San Diego 92154 | DSL, UNL, MID, SUP, POS, CS, TR | Google Maps |
| 120 West Calle Primera, San Diego 92173 | DSL, UNL, MID, SUP, POS | Google Maps |
| 190 E.Grand Ave, San Francisco 94080 | DSL, DD, UNL, SUP, DEF | Google Maps |
| 200 Toland Stree, San Francisco 94124 | DSL, UNL, MID, SUP | Google Maps |
| 19Th And Pacheco, San Francisco 94116 | DSL, UNL, MID, SUP, POS, TR | Google Maps |
| 3300 Chesar Chavez, San Francisco 94110 | DSL, UNL, MID, SUP, POS, CS, TR | Google Maps |
| 2301 19Th Ave, San Francisco 94116 | DSL, UNL, MID, SUP, POS, TR | Google Maps |
| 22050 Colorado, San Joaquin 93660 | DSL, UNL, SUP | Google Maps |
| 2132 O'Toole Ave, San Jose 95131 | DSL, DD, UNL, MID, SUP, DEF | Google Maps |
| 1090 North 10Th, San Jose 95110 | DSL, DD, UNL, MID, SUP | Google Maps |
| 2276 Senter Road, San Jose 95112 | DSL, UNL, MID, SUP | Google Maps |
| 751 Commercial S, San Jose 95112 | DSL, UNL, MID | Google Maps |
| 1005 Saratoga Ave, San Jose 95117 | DSL, UNL, MID, SUP, POS, CS, TR | Google Maps |
| 1051 S De Anza Blvd, San Jose 95129 | DSL, UNL, MID, SUP, POS, TR | Google Maps |
| 605 S White Rd, San Jose 95127 | DSL, UNL, MID, SUP, POS, TR | Google Maps |
| 4962 Almaden Expressway, San Jose 95118 | DSL, UNL, MID, SUP, POS, CS, TR | Google Maps |
| 1655 Foxworthy Rd., San Jose 95124 | DSL, UNL, MID, SUP, POS, TR | Google Maps |
| 2305 Story Rd, San Jose 95122 | DSL, UNL, MID, SUP, POS, TR | Google Maps |
| 1304 Piedmont Rd, San Jose 95132 | DSL, UNL, MID, SUP, POS, TR | Google Maps |
| 3090 Monterey Rd., San Jose 95111 | DSL, UNL, MID, SUP, POS, TR | Google Maps |
| 1061 Lincoln Ave, San Jose 95129 | DSL, UNL, MID, SUP, POS, CS, TR | Google Maps |
| 1555 Saratoga Ave., San Jose 95129 | DSL, UNL, MID, SUP, POS, CS, TR | Google Maps |
| 455 East Julian Street, San Jose 95112 | DSL, UNL, MID, SUP | Google Maps |
| 290 Keyes St, San Jose 95112 | DSL, UNL, MID, SUP, POS | Google Maps |
| 1805 Doolittle D, San Leandro 94577 | DSL, UNL, MID | Google Maps |
| 1790 Marina Blvd, San Leandro 94577 | DSL, UNL, MID, SUP, POS, CS, DEF | Google Maps |
| 14880 E. 14Th St., San Leandro 94577 | DSL, UNL, MID, SUP, POS, CS, TR | Google Maps |
| 2740 Broad Stree, San Luis Obispo 93401 | DSL, UNL, MID, SUP, TR | Google Maps |
| 145 Via Vera Cru, San Marcos 92069 | DSL, DD, UNL, MID, SUP | Google Maps |
| 1641 Palm Ave., San Mateo 94402 | DSL, UNL, MID, SUP, TR | Google Maps |
| 2186 Signal Place, San Pedro 90731 | DSL, ULSD, RR, CAM | Google Maps |
| 831 East Francisco Blvd, San Rafael 94901 | DSL, UNL, MID, SUP, POS | Google Maps |
| 1334 Santiago, Santa Ana 92701 | DSL, DD, UNL, MID | Google Maps |
| 22 Cesar Chavez, Santa Barbara 93102 | DSL, DD, UNL, MID, SUP | Google Maps |
| 25 Washington St., Santa Clara 95050 | DSL, UNL, MID, SUP, POS, TR | Google Maps |
| 3471 Lafayette St, Santa Clara 95054 | DSL, UNL, MID, SUP, DEF | Google Maps |
| 139 Encinal Stre, Santa Cruz 95060 | DSL, DD, UNL, MID, SUP | Google Maps |
| 1906 Mission Street, Santa Cruz 95060 | DSL, UNL, MID, SUP, POS | Google Maps |
| 12902 E Park St, Santa Fe Springs 90670 | DSL, DD, UNL, MID, SUP, DEF | Google Maps |
| 1260 W. Main, Santa Maria 93454 | DSL, DD, UNL, MID, SUP | Google Maps |
| 1155 E. Betterav, Santa Maria 93456 | DSL, UNL, MID, SUP, POS, CS | Google Maps |
| 1155 E Betteravi, Santa Maria 93456 | DSL, UNL, MID, SUP, POS, CS | Google Maps |
| 12680 Hwy 33, Santa Nella | DSL, UNL, MID, SUP, POS, CS, DEF | Google Maps |
| 365 Todd Road, Santa Rosa 95407 | DSL, UNL, MID, SUP, DEF | Google Maps |
| 3530 Regional Pkwy., Santa Rosa 95401 | DSL, DD, UNL, MID, SUP | Google Maps |
| 2515 Guernville Rd., Santa Rosa 95401 | DSL, UNL, MID, SUP, POS, TR | Google Maps |
| 455 Yolanda Ave, Santa Rosa 95404 | DSL, UNL, MID, SUP | Google Maps |
| 4180 Montgomery Dr, Santa Rosa 95405 | DSL, UNL, MID, SUP, POS | Google Maps |
| 365 Todd Road, Santa Rosa 95407 | DSL, UNL, MID, SUP | Google Maps |
| 3101 E Hwy 246, Santa Ynez 93460 | DSL, DD, UNL, MID, SUP, CS | Google Maps |
| 11427 Woodside Ave, Santee 92071 | DSL, UNL, SUP, DEF | Google Maps |
| 101 Main Street, Scotia 95565 | DSL, UNL, MID, SUP, DEF | Google Maps |
| 7200 Healdsburg Ave, Sebastopol 95472 | DSL, UNL, MID, SUP, POS, CS, TR | Google Maps |
| 102 South Beach, Shafter 93263 | DSL, UNL, MID, SUP | Google Maps |
| 2725 Cascade Blvd, Shasta Lake 96019 | DSL, UNL, MID, SUP, POS | Google Maps |
| 31268 Hwy 44, Shingletown 96088 | DSL, UNL, MID, SUP, CS, TR | Google Maps |
| 22725 - 8Th St. East, Sonoma 95476 | DSL | Google Maps |
| 13079 Sanqunetti, Sonora 95370 | DSL, DD, UNL, MID, SUP | Google Maps |
| 1903 N. Durfee Ave., South El Monte 91733 | DSL, DD, UNL, MID, SUP, DEF | Google Maps |
| 2070 James Ave, South Lake Tahoe 96150 | DSL, UNL, MID, SUP | Google Maps |
| 35 S Linden Ave, South San Francisco 94080 | DSL, DD, UNL, MID, SUP, POS, CS | Google Maps |
| 176 Gateway Blvd, South San Francisco 94080 | DSL, UNL, SUP, POS, CS | Google Maps |
| 176 Gateway Blvd., South San Francisco 94080 | DSL, UNL, MID, SUP, POS, CS, DEF | Google Maps |
| 35 S Linden Ave, South San Francisco 94080 | DSL, UNL, MID, SUP, POS, DEF | Google Maps |
| 2835 Sweetwater Rd., Spring Valley 91977 | DSL, UNL, MID, SUP, POS, UNL, MUL, PUL | Google Maps |
| 800 St. Helena Hwy, St. Helena 94574 | DSL, UNL, MID, SUP | Google Maps |
| 1501 W Charter W, Stockton 95206 | DSL, UNL | Google Maps |
| 3550 S. Highway, Stockton 95215 | DSL, DD, UNL | Google Maps |
| 3300 Waterloo, Stockton 95205 | DSL, DD, UNL | Google Maps |
| 1524 Fresno Ave, Stockton 95206 | DSL, CS | Google Maps |
| 4733 Frontage Rd, Stockton 95206 | DSL, UNL, SUP, | Google Maps |
| 200 Sunset Ave, Suisun City 94585 | DSL, UNL, MID, SUP | Google Maps |
| 27181 Mc Call Bl, Sun City 92586 | DSL, UNL, MID, SUP, POS, CS | Google Maps |
| 8620 San Fernando Rd., Sun Valley 91352 | DSL, UNL | Google Maps |
| 702-805 Johnstonville Rd, Susanville 96130 | DSL, DD, UNL, SUP | Google Maps |
| 4 Ridge Road, Sutter Creek 95685 | DSL, UNL, MID, SUP, POS, CS | Google Maps |
| 301 Kern Street, Taft 93268 | DSL, UNL, MID, SUP, POS, CS | Google Maps |
| 400 Steuber Road, Tehachapi 93561 | DSL, UNL, MID, SUP, CS | Google Maps |
| 27750 Stallion Springs Dr, Tehachapi 93561 | DSL, UNL, MID, SUP | Google Maps |
| 1050 Capital Hills Pkwy, Tehachapi 93561 | DSL, UNL, MID, SUP, POS | Google Maps |
| 27985 Diaz Road, Temecula 92590 | DSL, DD, UNL, MID, SUP, DEF | Google Maps |
| 30535 Temecula Parkway, Temecula 92592 | DSL, UNL, MID, SUP, POS, UNL, PUL, CS | Google Maps |
| 26440 N. Thornton Rd., Thornton 95632 | DSL, DD, UNL, MID, SUP, DEF | Google Maps |
| 412 S Burnett Rd, Tipton 93272 | DSL, UNL, MID, SUP, POS, CS | Google Maps |
| 683 N Thompson Rd, Tipton 93272 | DSL, UNL, MID, SUP | Google Maps |
| Chevron Terminal, Tracy 95376 | DSL, UNL, MID, SUP | Google Maps |
| 3940 N. Tracy Bl, Tracy 95376 | DSL, POS, CS, DEF | Google Maps |
| 25456 South Schulte Rd, Tracy 95377 | DSL, UNL, MID, SUP, POS, CS, TR | Google Maps |
| 3940 N. Tracy Blvd., Tracy 95304 | DSL, UNL, MID, SUP, POS | Google Maps |
| 34243 S Chrisman Rd, Tracy 95363 | DSL | Google Maps |
| 34243 S. Chrisman Rd., Tracy 95304 | DSL, UNL, MID, SUP, POS, CS | Google Maps |
| 36220 Hwy. 99, Traver 93673 | DSL, UNL, MID, SUP, POS, CS | Google Maps |
| 12485 Joerger, Truckee 96161 | DSL, UNL | Google Maps |
| 10250 W River St, Truckee 96161 | DSL, POS | Google Maps |
| 200 Northstar Dr., Truckee 96161 | DSL, UNL, MID, SUP, ULSD, UNL, MUL, PUL | Google Maps |
| 1010 S. Blacksto, Tulare 93274 | DSL, DD, UNL, MID, SUP | Google Maps |
| 705 N. Tully Rd., Turlock 95380 | DSL, DD, UNL, MID, SUP, DEF | Google Maps |
| 13922 Newport Ave, Tustin 92780 | DSL, UNL, MID, SUP | Google Maps |
| 1001 E. Edinger, Tustin 92780 | DSL, UNL, MID, SUP, POS, UNL, MUL, PUL | Google Maps |
| 3371 No. State S, Ukiah 95482 | DSL, DD, UNL, MID, SUP, DEF | Google Maps |
| 1401 E. Arrow Hw, Upland 91786 | DSL, DD, UNL, MID, SUP | Google Maps |
| 177 E. Arrow Hig, Upland 91786 | DSL, UNL, MID, SUP | Google Maps |
| 85 W. Highway 20, Upper Lake 95485 | DSL, UNL | Google Maps |
| 151 Crocker Drive, Vacaville 95688 | DSL, UNL, MID, SUP, DEF | Google Maps |
| 27241 Henry Mayo, Valencia 91355 | DSL, DD, UNL, MID, SUP | Google Maps |
| 2269 Tennessee St, Vallejo 94591 | UNL, MID, SUP, POS | Google Maps |
| 7 Nove Way, Valley Springs 95252 | DSL, UNL, MID, SUP, POS, CS | Google Maps |
| 50 Julian, Ventura 93001 | DSL, DD, UNL, MID, SUP | Google Maps |
| 2191 N Ventura A, Ventura 95013 | DSL, DD, UNL, MID, SUP | Google Maps |
| 6417 Ventura Blvd, Ventura 93003 | DSL, UNL, MID, SUP | Google Maps |
| 5415 Santa Fe Ave, Vernon 90058 | DSL, UNL, MID, SUP | Google Maps |
| 16619 D Street, Victorville 92392 | DSL, UNL, MID, SUP, DEF | Google Maps |
| 13735 Hesperia, Victorville 92392 | DSL, DD, UNL, MID, SUP | Google Maps |
| 1633 Mineral Kin, Visalia 93291 | DSL, UNL, MID, SUP | Google Maps |
| 202 Plaza Dr, Visalia 93291 | DSL, UNL, MID, SUP | Google Maps |
| 515 S. Lovers Lane, Visalia 93292 | DSL, UNL, MID, SUP, POS, CS | Google Maps |
| 1375 E Mineral King, Visalia 93291 | DSL, UNL, MID, SUP, POS | Google Maps |
| 1321 Distributio, Vista 92083 | DSL, DD, UNL, MID, SUP, DEF | Google Maps |
| 1599 Newell Ave, Walnut Creek 94596 | DSL, UNL, MID, SUP, POS | Google Maps |
| 750 Hwy 46, Wasco 93280 | DSL, DD, UNL, MID, SUP | Google Maps |
| 2098 Hwy 46, Wasco 93280 | DSL, UNL, MID, SUP, POS, CS | Google Maps |
| 33 Associated La, Watsonville 95076 | DSL, DD, UNL, MID, SUP, TR | Google Maps |
| 1110 W. Beach, Watsonville 95076 | DSL, UNL, MID, SUP, DEF | Google Maps |
| 1110 W Beach, Watsonville 95076 | DSL, UNL, MID, SUP | Google Maps |
| 1110 W Beach, Watsonville 95076 | DSL, UNL, MID, SUP | Google Maps |
| 106 Washington St, Weaverville 96024 | DSL, DD, UNL, MID, SUP, TR | Google Maps |
| 1976 Shastina Dr, Weed 96094 | DSL, UNL, MID, SUP, CS, DEF | Google Maps |
| 1515 S. River Ro, West Sacramento 95691 | DSL, DD, DEF | Google Maps |
| 4790 West Capita, West Sacramento 95691 | DSL, UNL, POS, CS | Google Maps |
| 1515 S River Road, West Sacramento 95691 | DSL, UNL, MID, SUP, POS | Google Maps |
| 1802 Old Hwy. 99 W., Williams 95987 | DSL, UNL, MID, SUP, DEF | Google Maps |
| 1250 S Main St, Willits 95490 | UNL, MID, SUP, POS, CS, TR | Google Maps |
| Hwy 299 & Hwy 96, Willow Creek 95573 | DSL, DD, UNL, MID, SUP | Google Maps |
| 245 Garden St, Willows 95988 | DSL, UNL, MID, SUP | Google Maps |
| 115 E Grand Ave, Winters 95694 | DSL, UNL, MID, SUP, POS | Google Maps |
| 125 S. Blair Str, Woodlake 93286 | DSL, UNL, MID, SUP | Google Maps |
| 597 No. East St., Woodland 95695 | DSL, DD, UNL, MID, SUP, DEF | Google Maps |
| 23650 Victory Blvd, Woodland Hills 91367 | DSL, UNL, MID, SUP, POS | Google Maps |
| 35853 Ghost Town Rd, Yermo 92398 | DSL, UNL, MID, SUP, POS, CS | Google Maps |
| 1500 Fairlane Av, Yreka 96097 | DSL, DD, UNL, MID, SUP, DEF | Google Maps |
| 740 George Washi, Yuba City 95993 | DSL, UNL, MID | Google Maps |
| 282 Old Woman Springs Rd., Yucca Valley 92284 | DSL, UNL, MID, SUP, POS, CS | Google Maps |
| 56269 29 Palms Hwy, Yucca Valley 92284 | DSL, UNL, MID, SUP, POS | Google Maps |
CFN product code definitions
Here are the definitions of the abbreviations used:
Fuel Site Code Definitions

Code

Code

DSL

Diesel

DD

Dyed Diesel

DEF

Diesel Exhaust Fluid

UNL

Unleaded

MID

Mid-Grade Unleaded

PUL

Premium Unleaded

POS

Point of Sale

CS

Convenience Store

TR

Truck Restriction

SUP

Supreme Unleaded
You can also use the CFN app to find locations, search by product type, and filter by the amenities you need on the road.

Read why fleets prefer CFN cardlocks →