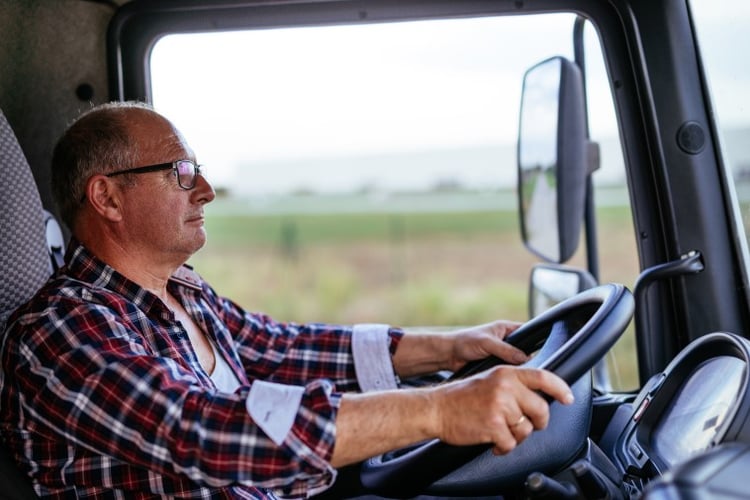 One of the biggest challenges business fleets face is keeping things running smoothly despite driver turnover. Especially in the trucking industry, your management team must prepare for fluctuations in staff. Research shows that nearly one-third of new drivers will quit in 90 days, and half within the first six months of joining a new company. Preparing for this inevitability will help minimize stress, reduce driver turnover and its impact on your fleet.
Conduct thorough training for new hires.
An employment firm called Conversion Interactive Agency reports that most drivers will decide within the first 72 hours of orientation how long they will stay with their new employer. Given this, it's essential to make a good first impression. One of the central causes of driver turnover is lack of training, so provide a structured onboarding process for all new drivers. Though your workload may be high, don't skip out on showing newbies the ropes and giving them time to learn the ins and outs of your business. Given that the first day at work will create long-term impressions, you want to appear organized, dedicated, and effective.
Understand your drivers' expectations.
Businesses can reduce driver turnover from the get-go if they understand their employees' expectations for the role. The essential bases to cover are confirming the miles each driver will receive, clearly communicating pay structure, and providing contact information for the fleet manager to discuss any issues. A survey conducted by People Element shows that 47% of drivers quit because they get fewer miles—or less pay—than they were promised at hiring.
Hire an amazing fleet manager.
Though pay and mileage are the main reasons that drivers quit, their relationship with management isn't far behind. That same study by People Element shows that 42% of drivers quit because they didn't get enough feedback from their manager. Having a supervisor who is sympathetic to employee problems, quick to respond, and good at solving conflict can reduce driver turnover and boost engagement.
Provide mentors to reduce driver turnover.
Another way to boost employee engagement and reduce driver turnover is to provide mentorships for new drivers. Ask your current employees if anyone is willing to become a trainer and show new hires the ropes. An enthusiastic and supportive mentor can make the difference between hires quitting in six months or staying around for years. Having someone to talk to on the team can also help new hires avoid common mistakes, ask for clarification, and quickly learn the ropes at your business.
Address disciplinary issues early.
If it becomes clear that an employee is not pulling their weight, you need to address it for the good of your team. An employee that is clearly doing less work or causing problems is bad for morale, and your whole fleet may feel like their hard work is being devalued.
The first step of any termination process should be multiple warnings and write-ups to let the employee know that their behavior is unacceptable. Put a performance plan in place and urge improvement while creating a full record of all the problems. If the employee doesn't put any effort into changing their ways, it may be time to let them go for the good of your team.
Have a structured termination process.
If it comes time to let an employee go, have a solid plan to prevent future problems. This includes a checklist of all company property that the employee was issued, including keys, fuel cards, company badges, FOBs, ELDs, GPS, and any other electronic equipment. Have your IT team change their email password and login info as soon as the meeting starts to prevent any unauthorized access after firing. If you have building security, it may be a good time to change any codes or locks to protect the rest of your team moving forward. While firing an employee is never pleasant, it can be essential for the health of your business, so don't avoid it if an employee has been causing repeated issues.
Have emergency coverage for your routes.
In the case of an employee leaving your company unexpectedly, you will need to find quick coverage for your routes. Though it's rare for a driver to abandon their truck—especially since this is a huge black mark on their DAC Report—it does happen from time to time. Have a contingency plan for quickly getting an alternative driver to each site, as time will be of the essence if you have an abandoned truck in an unprotected place. Some companies assign a manager with a CDL license to handle emergency loads, so meet with your team to put a plan in place.
Check your insurance policies.
Many business insurance policies, especially for those in the transport industry, will cover certain types of driver turnover, truck abandonment, and lost loads. Read through your policy so you understand what's covered, what isn't, and if there are any penalties or risks involved in making a claim. Understanding your insurance policies ahead of time will help decrease stress if any problems arise with your fleet.
Issue vehicle fuel cards whenever possible.
One of the major frustrations driver turnover creates is having to order new supplies, and this typically includes company fuel cards. However, your company can enact a different system which will prevent you from waiting for new cards. Instead of using individual driver cards, you can instead issue a card for each vehicle, attaching it to the keyring to prevent it from getting lost. Each driver will have their own PIN, so you'll still have the same tracking capabilities for each driver's spending. This is an ideal solution since you won't have to worry about ordering new cards every time a driver onboards or leaves, and you still enjoy the same benefits and controls as the driver-based setup.
After any turnover, you should confirm that all existing cards are where they should be. If one is missing, call your fuel card provider so they can cancel your old card and send you a new one. This will allow your drivers to continue to refuel quickly and easily.
Ensure your ELDs are working properly.
One of the biggest roadblocks new drivers experience is trying to learn your ELD software. According to a survey by KeepTruckin, over 73% of drivers experience one or more ELD problems per week, and only 21% of drivers are happy with the quality of their Electronic Logging Device. Be sure to listen to any complaints from your drivers and research the best options to avoid frustration throughout your team, as this will help reduce driver turnover.
Maintain an open-door policy.
Though the phrase "Employees don't leave jobs, they leave bosses" is used enough to be cliché, there's absolutely some truth to it. Listening to employee complaints, giving them support and praise, and working to resolve and issues will reduce driver turnover and create loyal employees. If you start seeing an increase in turnover, be sure to ask your employees why it is happening and make adjustments to your business or policies.
Conclusion
Driver turnover is a huge issue across all trucking and transport industries, and you should take steps to protect your team and your company. By reducing driver turnover—as well as the affects in has on your team—you can keep your business running smoothly and securely.