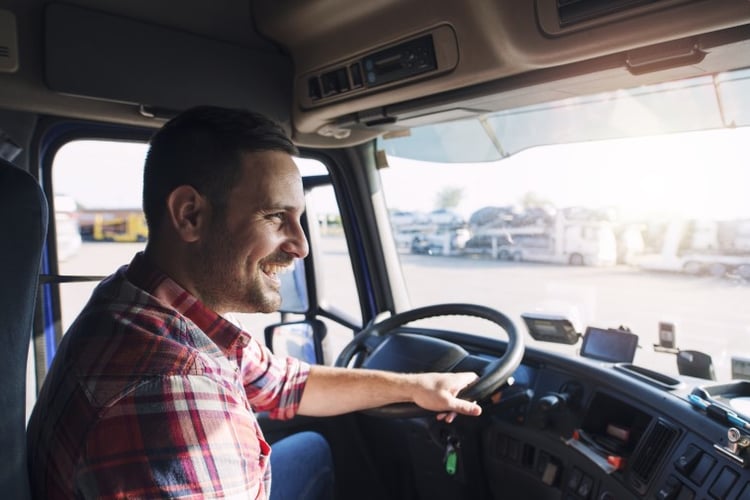 According to the FMCSA, truck drivers struggle with obesity at twice the rate of the average American (31% of the average population versus 69% of truck drivers). A combination of unhealthy food and lack of physical activity has a detrimental impact on the human body, but truck drivers can take control of their health by following these travel-friendly tips:
Don't skip meals.
As you rush through your route, it can be tempting to skip a meal or two and overindulge later. Spreading your meals evenly and including healthy snacks in between keeps you alert (and discourages you from reaching for a bar of chocolate instead).
Forgo fast food.
One of the most difficult challenges truck drivers face is the lack of healthy selections on long-distance hauls. It can be tempting to grab something quick and easy, like a burger and fries, at each stop on your commute. Even if fast food is your only option, pick one of these healthier alternatives:
Burrito bowls with extra lettuce and veggies
Hamburgers wrapped in lettuce instead of a bun
Salads (go light on the dressing!)
Water in place of a soda or shake
Plan ahead.
It's much easier to find healthy options at your local grocery store than on the road, so take time to plan out and purchase your snacks before each trip. Packing some small salads, trail mixes, and fruits keeps you from grabbing chips and sugary treats along your journey.
Don't forget to exercise.
When you stop to fill up your gas tank using your fleet fuel card, take some time to exercise. Here is a sample workout routine that can be done in any truck stop across the country:
Sprint around your truck three times
Do 4 sets of 10 squats
Do 2 sets of 10 pushups
Do 4 sets of 15 crunches
Do 2 planks for 30 seconds each
Take a 15-minute walk to cooldown
Some truck drivers also carry a folding bicycle in their cab so they can explore each new town while stretching their legs.
Get in those Z's!
When people look to make a healthy lifestyle change, diet always seems to be the focus, but getting enough sleep has even more of an impact on your daily routine. Doctors recommend getting at least 7 hours of uninterrupted sleep, so carry a sleeping mask and earplugs to avoid unwanted interruptions while you're on the road.
If you're looking to make these healthy changes, start slow. These can be implemented one at a time to create a smooth transition towards a better lifestyle. Remember that one day of unhealthy habits isn't the end of the world…it's the weeks and months that ultimately matter. Stay motivated!