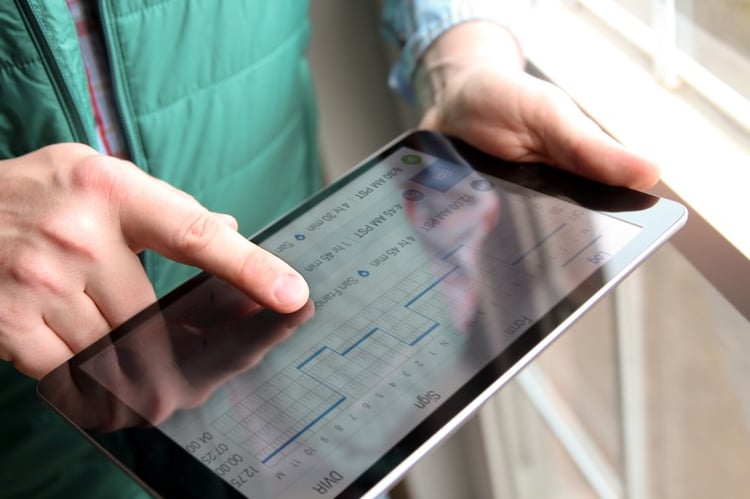 If you are with one of the more advanced or service focused fuel card providers, you'll gain access to complimentary fuel card services and tools that will simplify your workload and make it easy to manage your fleet. In addition to the controls, alerts, and reporting that come with your cards, you gain these often-overlooked features that can save you time and stress.
Fuel card services that will improve your operations:
Fuel tax reporting
If your company qualifies for any fuel tax refunds, you can instantly generate reports to submit to federal and state governments. No more saving or scanning receipts to submit to the IRS. Whether your company qualifies for any agricultural exemptions, off-road diesel excise taxes, or you merely need to submit your IFTA filing, your fleet card program can simplify these processes for you. If your company operate across multiple states, you can receive quarterly reports that compile your fuel spending by state in order to submit your IFTA filing. If you expect other exemptions or refunds, simply inform your fleet card provider so they can email you a transaction report with essential information to submit to the appropriate agency.
Odometer tracking and MPG
To keep your fleet running smoothly, another fuel card service that you can utilize is tracking each vehicle's fuel consumption for sub-par performance. To do so, you can require your drivers to input their current odometer reading using the pin pad at the gas station every time they fuel up. With that data, your fleet card reports can show your vehicle MPG between fill-ups. For any vehicles with low MPGs, you can schedule routine maintenance to check whether the vehicle needs an oil change, new tires, or more serious adjustments.
Additionally, odometer tracking can be used to monitor for employee misuse. An issue that business owners encounter is employees stealing fuel. They sometimes begin fueling a company vehicle, then pull in a personal vehicle behind and add their own fuel to the transaction. This type of theft can be very difficult to catch and can be conducted across a variety of payment types, but monitoring the performance of your vehicles can flag that something is wrong. If you don't find a maintenance issue on your company vehicle, you may need to bring up the issue with your employees to determine if they are misusing your cards.
GPS integration
If your fleet uses GPS trackers to monitor the location and routes of your vehicles, this data can be utilized to prevent fraud and ensure that your drivers are following your fueling policies. Your transaction data automatically notes the location of each fueling site, which can be then cross-checked with the latitude and longitude data supplied by the GPS of each vehicle at the time of fueling. If there is a discrepancy between the two locations, you should follow up with your driver to confirm that the transaction was legitimate. Some vendors can provide this fuel card service for you easily.
Electronic data files
If you manually input your fuel transactions into one of your other systems, you're wasting precious time that could be spent managing your fleet. With your card program, you can receive electronic data files to import into your company's software. Whether you use a fleet maintenance system, an asset management program, or an ERP software application, you can automatically generate the information you need to upload across multiple platforms.
Conclusion
Fleet management can be extremely stressful, so put all of your available fuel card services to work to save you precious time. These complimentary features make it easy to manage your fleet, file your fuel taxes, and monitor for wasted resources.
Read other ways a fuel card for small business can help your fleet →