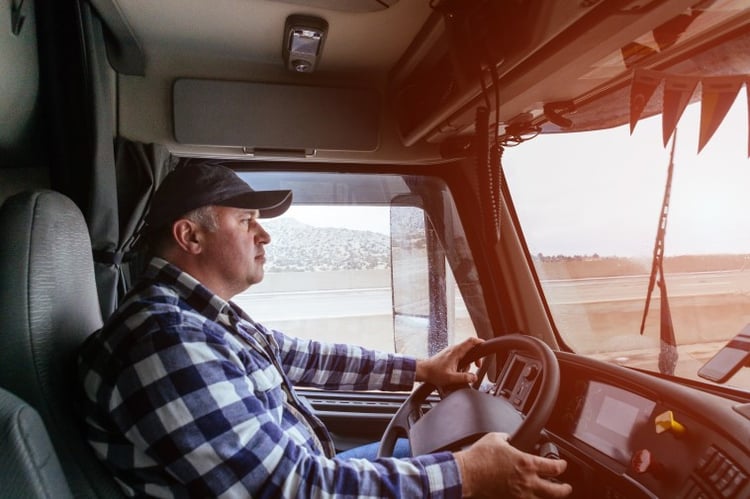 Though the lack of experienced truck drivers has been a concern for years, the thriving economy is amplifying the problem as transportation companies struggle to meet increasing consumer demands. According to the American Trucking Association, the U.S. had a shortage of 60,000 truck drivers in 2019 and will need to hire an additional 1.1 million drivers over the next 10 years. To combat this shortage, commercial fleets are desperately trying to attract and retain certified truck drivers. Here are a few new industry trends we're witnessing as the truck driver shortage reach critical levels:
Increase wages.
A surefire way to combat the truck driver shortage is to provide annual raises, and the trucking industry is no exception to this rule. As the pool of available drivers shrinks, companies have begun competing to attract top talent by raising wages and promising consistent cost of living adjustments. Companies may also consider increasing healthcare coverage, offering more paid time off, or top-of-the-line retirement and pension packages to make themselves more attractive to job seekers.
Remove restrictions on bonuses.
Though bonuses are common in the trucking industry, they are often dependent on meeting certain expectations. Previously, it was common to require drivers to complete a certain number of trips or earn additional certifications to qualify for these bonuses. However, with the competition for drivers so fierce, companies are loosening these restrictions to ensure drivers receive their bonuses every year, keeping them happy and eager to continue work.
Decrease time on the road requirements.
By far the largest barrier for those looking to become a commercial driver is the time away from home. Truck drivers are expected to cover expansive distances and are often on the road for weeks at a time, making it difficult to find work/life balance and spend time with family. As companies struggle to find drivers willing to spend this much time on the road, they have begun implementing lighter schedules and allowing part time work. It is becoming more common for drivers to spend two weeks on the road, then two weeks at home, and this flexibility is likely to continue throughout the truck driver shortage.
Lower the age limits for commercial driving.
At the moment, the Department of Motor Vehicles enforces strict age limits for commercial drivers. Those wishing to hold a CDL must be 18 years of age to even drive within their own state, and drivers must be at least 21 before they can cross state lines or haul hazardous materials. However, given the extreme truck driver shortages and the high unemployment rate of young adults, some legislators are working to reduce CDL age limits. It remains to be seen whether these attempts will be successful, as there are persuasive arguments to be made on both sides of the issue.
As the truck driver shortage reaches critical levels, companies are doubling their efforts to retain existing employees and bring in new ones. With the rise in online shopping and the continuing economic boom, freight and transportation companies will be forced to pull out all the stops to combat the shortage of truck drivers.

How to reduce driver turnover and its impact on your fleet →