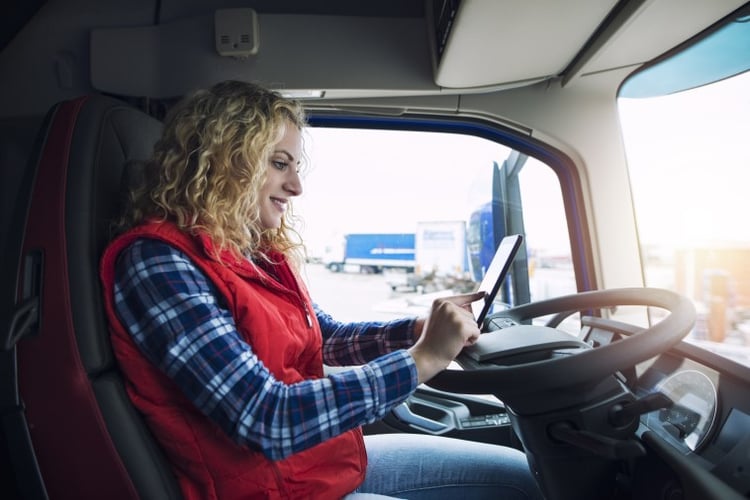 Once your company determines that the CFN fuel card is the right fit for your fleet, it is extremely easy to start the application process. We've outlined the steps we use to get a new account up and running so you're aware of the approval process and timelines as you start your application. If you have any questions throughout this process, please reach out to your Account Representative. Here is the link to apply and the basic steps to complete the CFN application process:
Determine if you're eligible.
Fill out the online application.
Receive credit approval.
Order your cards.
Optimize your card controls.
Start fueling!
Who can apply for a CFN fuel card?
In addition to businesses and commercial fleets, P-Fleet offers cards to owner-operators and contractors. We work with applicants that have a well-established credit history, in addition to those applicants whose businesses are new. We're committed to working with each prospective customer to create an account that helps better manage fuel expenses. If you are unsure whether you would qualify because of your credit history, please reach out to P-Fleet to explore your options.
Applying is easy.
The process to apply for an account is easy and can be completed online in a couple of minutes. Prospective customers will first need to fill out our CFN application. Once you fill out the contact information form, you will then be prompted to fill out your company information. After completing, an account representative will be assigned to you, if you don't already have one. Your representative will reach out to you to answer any questions about the card or the application process.
The approval process
Once you've completed the application, it will automatically be submitted to our credit team. Your application should be approved within 1 to 2 business days. Once your application has been approved, your account representative will contact you to review the credit terms and answer any additional questions you may have.
Order your cards.
Once the terms have been finalized, your account representative will help you complete the order for your new cards. Card orders are processed within 3 to 5 business days before cards are shipped. You can also choose to expedite the delivery of cards once the order has been processed.
Set up your controls.
One of the primary benefits of the card is the industry-leading controls. The best controls for your company will depend on your region, number of vehicles, and purchasing trends, but our comprehensive guide to CFN card controls makes it easy to determine the ideal controls for your company. If you have any questions about what controls to use, reach out to your account representative for personalized assistance.
Conclusion
The CFN fuel card application process is simple, and you will have the support of your P-Fleet account representative every step of the way.
Ready to start your CFN application?