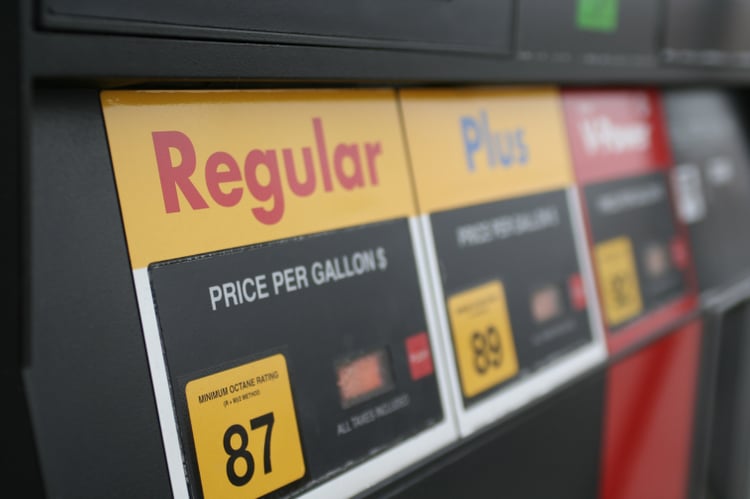 There are many factors to consider when choosing a universal gas card for your business. It should be convenient for your drivers, have a fee structure that is straightforward and fair, and offer protections against misuse and fraud. But with so many different options available, it can be hard to decide which one is the best fit. So what sets these cards apart? Here are the top ten benefits that a these cards can offer your business:
1) Refuel anywhere with over 320,000 locations.
Every extra mile you drive to find a fuel location means more fuel burned and more money out of your pocket. One of the most popular universal gas cards, the Voyager fuel card, is accepted at 320,000 fuel and maintenance locations across the United States to ensure you're covered wherever you go. Fuel locations include retail brands, truck stops and even independent retailers, making it easy to find a location along your route and quickly resume your journey.
2) Pick brands with lower fuel prices.
With universal acceptance, it's easy to choose the fuel locations that offer the best price. You're not limited to a single retail brand, so you determine where to fuel based on cost and convenience. Download the free Voyager app on your iPhone or Android devices to view pricing and fuel locations nearest you, or to plan out where to stop along your entire journey.
3) Universal gas cards can include maintenance if drivers need it.
In addition to fuel products, opt to include maintenance coverage when you issue a card for drivers, so you can fix mechanical problems and quickly get vehicles back on the road. With approximately 60,000 maintenance locations nationwide, drivers can quickly resume their route without having to wait for an alternative method of payment to arrive.
4) Get clear pricing without hidden fees.
With other universal gas card companies, fees can add up, wasting company money. P-Fleet's pricing model is simple: no hidden fees, no late fees and no contracts. The price you see at the pump is what you pay, and our only fee is $3 per invoice. If you are issued two invoices a month, your fees total $6. If you're not happy with our service, you can cancel at any time (though few of our clients ever do)!
5) Take control of driver fueling.
We understand that your company has unique needs, so we make it easy to customize card purchase controls for each card on your account. If someone only works part-time, set a lower limit for their purchases. For each individual card, you can restrict the number of purchases per day and set dollar limits per transaction, day, week and even month. Easily adjust limits through your online account and request new cards if you hire additional employees.
6) Receive fraud alerts if suspect activity occurs.
With our fraud alerts, you receive notifications by email if suspicious fueling activity occurs. You can tailor your settings to your specific needs to flag suspicious fueling while still making it easy for drivers to use the program. For example, you can allow cards to be used outside of normal business hours, but still receive an automated email for fueling that occurs at night or on weekends. Many fleets find it useful to enact fraud alerts based on time of purchase, location or product. Or, to gain a comprehensive overview of your fleet, you can opt for e-receipts to track every purchase.
7) View level III data with each purchase.
Traditional credit cards only capture the merchant name and total amount for fuel purchases, making it difficult for management to monitor their purchases. With universal gas cards, Level III data is captured at 99.5% of sites so that you receive the card number, dollar amount, gallons, fuel type, date, time and location for each purchase. With more information for each purchase, it is easy to verify if cardholders are complying with your driver universal gas card policy.
8) Get free reports to easily track expenses.
Get free reports that sort transactions however you need them. If you operate across multiple states and need to file for the International Fuel Tax Agreement, make use of our free IFTA reports that summarize fueling by state and vehicle. If you have off-road equipment, simplify your tax refund filing with our complimentary reports that identify gallons used in off-road tanks and reefer units.
9) Easily manage your account online.
Utilize P-Fleet's online tools to manage your universal gas cards and program. Order or cancel cards, adjust controls and download transactions into Excel to support your accounting team or integrate with your fleet management software. Access current and historical invoices and run reports to review usage for any time period, allowing you to quickly notice any dramatic increases in your fueling.
10) Get customer support when you need it.
It's no coincidence that P-Fleet retains 97% of customers. Our customer service team is committed to providing the highest level of support for cardholders. Fleet experts are available to answer any questions about our fuel program and assist you with setting up your account, finding new locations, and generating reports.
Conclusion
While there are many options to help keep your fleet up and running, universal gas cards provide essential benefits to save your company time and money. As you evaluate different universal gas card providers, pay close attention to the coverage and number of sites, fees and pricing, and customer support that you'll receive so you can find the best partner for your fleet.