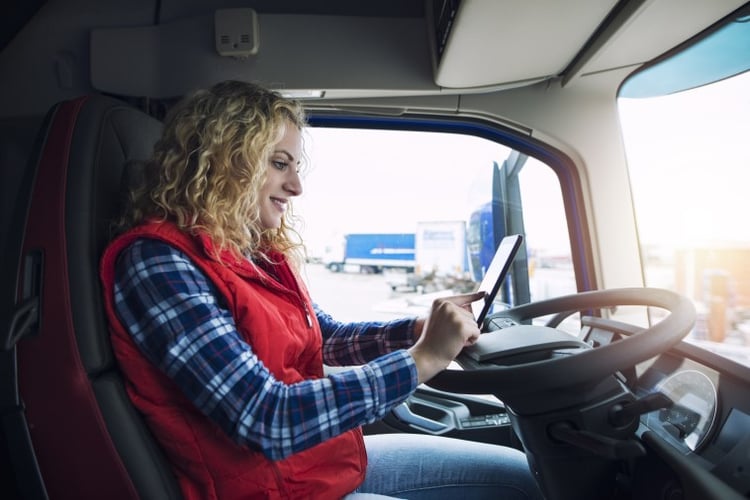 Once your company has decided that the Voyager fuel card is the best option for your fleet, you can get started on the simple application process to get your fuel cards up and running. We've outlined the steps to apply for a Voyager card to make this process seamless for your company. Your account representative will also be available to answer any additional questions that come to mind. Here is a link to apply and an overview of the steps you will need to complete:
Voyager card application steps
Determine whether the card is the best fit for your fleet
Fill out our easy online application
Wait 1-3 business days for credit approval
Order your new cards
Optimize your card controls
Begin using your cards.
Who can apply for a Voyager card?
P-Fleet offers cards to any business, in addition to owner-operators and independent contractors. Whether you have an established credit history—or are just starting out—we will do our best to find the right solution to help you manage fuel expenses. If you are unsure whether you would qualify because of your credit history (or lack thereof), please reach out to us to discuss possible solutions.
The Voyager application process is simple.
Applying for a Voyager card is simple and can be completed online in a couple minutes. New applicants will first need to fill out our Voyager application contact form. Once you submit the form, you will then be prompted to fill out your company information. After submitting, an account representative will be assigned to you, if you don't already have one, to guide you through the process. They will be happy to answer any questions about the program or the application process.
The approval process
Once you've completed the Voyager application, it will be automatically submitted to our credit team. It typically takes between 1 to 3 business days to get final approval, depending on the information provided. Once your application has been approved, your account representative will reach out to review the credit terms and answer any additional questions you have.
Order your Voyager cards.
Once the terms have been finalized by both parties, your account representative will help you submit the order for your new cards. Card orders are processed within 3 to 5 business days, and are normally shipped using standard post. If you urgently need your new cards, you can also opt to expedite the shipping.
Set your controls.
One of the biggest benefits of our Voyager program is the comprehensive purchase controls that prevent employee misuse and fraud. The best controls for your company will depend on your fleet, number of vehicles, and purchasing trends, but our Comprehensive Guide to Voyager Controls makes it easy to determine the ideal setup for your business. If you aren't sure what controls make sense for your team, reach out to your account representative for help.
Conclusion
Once you decide to apply for a Voyager account, the setup process is extremely simple. If you have any questions, we are here to help.
Ready to start your Voyager application?