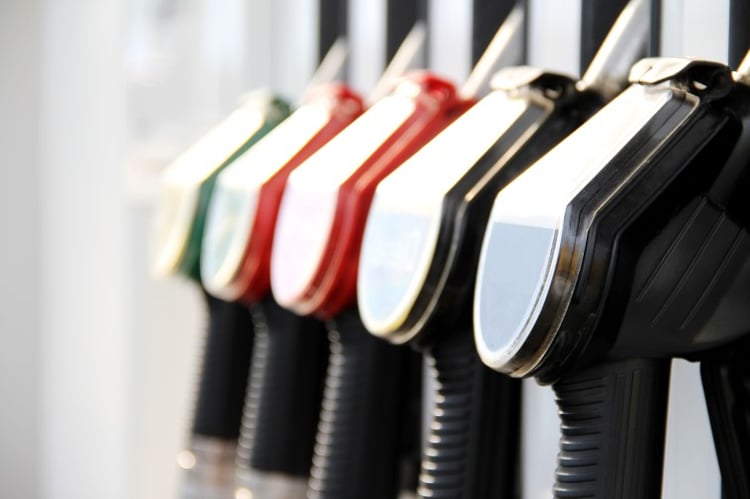 Finding the closest station to refuel your off-road vehicle can be a challenge, so P-Fleet compiled a list of fueling locations that offer off-road diesel or dyed diesel.
If you notice any errors or closed locations in this list, please email insights@pfleet.com so we can assist other drivers who are looking for off-road or dyed diesel fuel sites.
You can purchase fuel at any of these sites with the CFN fuel card.
Alabama
CFN Site # Address City State ZIP
2473 687 AL HWY 75 N, ALBERTVILLE AL 35950
6266 1344 RIVER FALLS ST, ANDALUSIA AL 36421
2417 400 HWY 31 SOUTH, ATHENS AL 35611
2470 17785 US HWY 72 W, ATHENS AL 35611
6780 179 AL HWY 223, BANKS AL 36005
6130 211 RABUN RD, BAY MINETTE AL 36507
2456 2178 EASTERN VALLEY, BESSEMER AL 35022
2474 1004 HWY 431, BOAZ AL 35974
6990 12631 CELESTE RD, CHUNCHULA AL 36521
6113 2504 US HWY 98, DAPHNE AL 36526
6120 29640 SR 181, DAPHNE AL 36526
2379 902 10TH AVE, DECATUR AL 35601
2380 2901 HWY 31 SOUTH, DECATUR AL 35603
2432 1 FINLEY ISLAND RD, DECATUR AL 35601
2433 2 FINLEY ISLAND RD, DECATUR AL 35601
1040 2574 ROSS CLARK CIRCLE, DOTHAN AL 36303
1041 200 ROSS CLARK CIRCLE SW, DOTHAN AL 36301
1067 653 HONEYSUCKLE, DOTHAN AL 36305
1336 1486 W. MAIN STREET, DOTHAN AL 36303
6781 504 COWARTS RD, DOTHAN AL 36303
6122 13320 MAIN ST, ELBERTA AL 36530
5885 921 RUCKER BLVD, ENTERPRISE AL 36330
6267 25646 5TH AVE, FLORALA AL 36442
6131 201 N OAK ST, FOLEY AL 36535
2904 944 OLD FORT RD, FORT DEPOSIT AL 36032
8227 310 NORTH THIRD ST, GADSDEN AL 70526
6656 11034 LAKELAND DR, GRAND BAY AL 86541
6874 12530 SAEGER RD, GRAND BAY AL 36541
6116 430 S JACKSON ST, GROVE HILL AL 36454
1186 300 MAIN STREET, HEADLAND AL 36345
2365 1034 PUTMAN DR, HUNTSVILLE AL 35816
2366 2619 CLINTON AVE, HUNTSVILLE AL 35805
2367 2600 S. MEMORIAL PKY, HUNTSVILLE AL 35805
2368 2537 SPARKMAN AVE, HUNTSVILLE AL 35810
2369 3464 HWY 53, HUNTSVILLE AL 35806
2382 7920 SO PARKWAY, HUNTSVILLE AL 35802
2418 610 ANDREW JACKSON W, HUNTSVILLE AL 35801
2434 7654 OLD MADISON PIK, HUNTSVILLE AL 35806
2435 5600 US HWY 431, HUNTSVILLE AL 35801
4241 10001 S PARKWAY, HUNTSVILLE AL 35803
5623 1145 JORDON RD, HUNTSVILLE AL 35811
5717 4203 TRIANA BLVD, HUNTSVILLE AL 35805
2457 4797 US HWY 78 E, IRONDALE AL 35210
2377 7150 HWY 72 WEST, MADISON AL 35758
3022 3490 WALL TRIANA, MADISON AL 35758
6823 22 ORUM ST, MIDWAY AL 36053
6102 521 BEAUREGARD ST, MOBILE AL 36603
6107 559 VIRGINIA ST, MOBILE AL 36603
6124 421 N WATER ST, MOBILE AL 36602
6798 5570 NEVIUS ROAD, MOBILE AL 36619
6977 1960 SOUTH BROAD STREET, MOBILE AL 36615
6968 3155 BROOKS ROAD, MONTGOMERY AL 36110
6833 110 FOUR STAR LANE, ODENVILLE AL 35120
3708 1808 HWY 78 EAST, OXFORD AL 36203
6976 311 STATE DOCKS ROAD, PHENIX CITY AL 36869
2416 172 HWY 67 SOUTH, PRICEVILLE AL 35603
6133 191500 WILTERS ST, ROBERTSDALE AL 36567
6137 22650 E CHICAGO ST, ROBERTSDALE AL 36567
6103 1100 HWY 43, SARALAND AL 36571
6134 202 EAST SANDBORN AVE, SUMMERDALE AL 36580
6799 6955 CARY HAMILTON RD, THEODORE AL 36582
6879 1626 COUNTY ROAD 3304, TROY AL 36079
Alaska
CFN Site # Address City State ZIP
6411 6930 OLD SEWARD HWY, ANCHORAGE AK 99518
6412 2701 MOUNTAIN VILLAGE DR, WASILLA AK 99654
Arkansas
CFN Site # Address City State ZIP
6158 2077 SCRATCH GRAVEL RD, DAMASCUS AR 72039
6454 832 WEST HWY 8, FORDYCE AR 71742
6453 410 SOUTH FRONT ST, GURDON AR 71743
6635 100 INMAN DRIVE, N LITTLE ROCK AR 72117
6718 13203 MACARTHUR DR, N LITTLE ROCK AR 72118
6517 175 GRANT 167077, SHERIDAN AR 72150
6625 20824 US HWY 425, STAR CITY AR 71667
6964 1628 GREENFIELD RD, STAR CITY AR 71667
Arizona
CFN Site # Address City State ZIP
4915 5060 S DELAWARE, APACHE JUNCTION AZ 85209
5554 3215 S WINCHESTER RD, APACHE JUNCTION AZ 85219
5253 100 MAIN STREET, BAGDAD AZ 86321
5596 100 MAIN ST, BAGDAD AZ 86321
6444 25630 W DURANGO ST, BUCKEYE AZ 85326
2354 4850 N HAYFIELD DRAW, CAMP VERDE AZ 86322
828 7005 W DETROIT, CHANDLER AZ 85224
4288 11320 E. GERMANN, CHANDLER AZ 85249
320 5698 S GROVER CANYON, CLAYPOOL AZ 85043
2047 999 SOUTH MAIN, COTTONWOOD AZ 86326
2355 770 E HWY 89A, COTTONWOOD AZ 86326
3437 2231 N CONCORD DR, DEWEY AZ 86327
1546 2300 E. BUTLER, FLAGSTAFF AZ 86004
6069 915 S MILTON RD, FLAGSTAFF AZ 86001
6831 6200 WEST DUVAL MINE RD, GREEN VALLEY AZ 85622
6832 6200 WEST DUVAL MINE RD, GREEN VALLEY AZ 85622
309 750 N.KIOWA AVE, LAKE HAVASU CITY AZ 86403
5091 6204 W. SOUTHERN, LEVINE AZ 85339
4317 5350 W. MASSINGALE R, MARANA AZ 85653
302 1850 S.SOLOMON ST, MESA AZ 85204
3971 1640 W BROADWAY RD, MESA AZ 85202
4316 1725 S. COUNTRY CLUB, MESA AZ 85210
6268 230 S COUNTRY CLUB DR, MESA AZ 85210
324 4521 U.S. HWY 191, MORENCI AZ 85004
6871 4521 U.S. hHWY 191, MORENCI AZ 85004
6597 22 BRAVO LN, NOGALES AZ 85621
2119 10505 N. ORACLE RD., ORO VALLEY AZ 85737
311 508 CALIFORNIA AVE, PARKER AZ 85344
2179 701 E HWY 260, PAYSON AZ 85541
304 2343 N. 27TH AVENUE, PHOENIX AZ 85034
305 2541 E.JEFFERSON, PHOENIX AZ 85034
310 4205 E WINSLOW ST, PHOENIX AZ 85040
321 1001 N. 53RD AVE, PHOENIX AZ 85043
585 2450 S 7TH ST, PHOENIX AZ 85007
830 22464 N 19TH AVE, PHOENIX AZ 85027
1248 4333 W. GLENROSA AVE, PHOENIX AZ 85031
2427 5821 W BUCKEYE, PHOENIX AZ 85043
4475 2110 GRAND AVE, PHOENIX AZ 85009
4573 2110 GRAND AVE, PHOENIX AZ 85009
645 26 W MAIN ST, QUARTZSITE AZ 85346
1293 1065 E. HIGHWAY 70, SAFFORD AZ 85546
4914 8500 N PHELPS DODGE RD, SAFFORD AZ 85546
4901 I-10 EXIT 378, SAN SIMON AZ 85632
5209 9595 E McKELLEPS, SCOTTSDALE AZ 85256
2048 1981 E. DEUCE OF CLU, SHOW LOW AZ 85901
4511 1790 S WHITE MOUNTAIN, SHOW LOW AZ 85901
1485 15126 S. AVE. B, SOMERTON AZ 85350
5542 13430 W SWEETWATER, SURPRISE AZ 85379
6196 11171 N SOLAR CANYON WAY, SURPRISE AZ 85379
6146 802 N 97TH AVE, TOLLESON AZ 85353
307 3555 S.RICHEY AVE, TUCSON AZ 85713
1792 1140 E BENSON HIGHWA, TUCSON AZ 85713
1974 4180 WEST INA ROAD, TUCSON AZ 85714
1975 2750 S. KOLB RD, TUCSON AZ 85730
4255 9491 E 22ND ST, TUCSON AZ 85710
5915 941 FAIRVIEW BUSINESS PARK, TUCSON AZ 85705
6024 6150 S KOLB RD, TUCSON AZ 85706
633 2000 PACIFIC AVE, YUMA AZ 85365
California
CFN Site # Address City State ZIP
5304 1465 DANVILLE BLVD, ALAMO CA 94507
5645 100 N MAIN ST, ALTURAS CA 96101
338 1436 W SANTA ANA STR, ANAHEIM CA 92802
1488 1231 N. BLUE GUM ST., ANAHEIM CA 92806
6244 1431 N RAYMOND AVE, ANAHEIM CA 92801
6245 3375 MIRALOMA AVE, ANAHEIM CA 92806
6347 2071 NORTH ST, ANDERSON CA 96007
6373 2470 BALLS FERRY RD, ANDERSON CA 96007
6377 2470 BALLS FERRY RD, ANDERSON CA 96007
521 2310 A STREET, ANTIOCH CA 94509
5684 3050 WILBUR AVE, ANTIOCH CA 94509
1696 1161 PUTNAM WAY, ARBUCKLE CA 95912
170 76 ALDERGROVE ROAD, ARCATA CA 95521
6675 6700 EL CAMINO REAL, ATASCADERO CA 93422
5669 2249 ATWATER BLVD, ATWATER CA 95301
1630 13461 BOWMAN RD., AUBURN CA 95603
4272 2280 DRIVE INN WAY, AUBURN CA 95603
6794 2360 LINDBERGH CT, AUBURN CA 95603
6869 44779 S LASSEN AVE, AVENAL CA 93204
6261 575 VINCENT AVE, AZUSA CA 91702
5648 71808 BAKER BLVD, BAKER CA 92309
42 6600 ROSEDALE HWY, BAKERSFIELD CA 93308
43 2023 METTLER FRONTAGE RD W, BAKERSFIELD CA 93313
47 8200 KIMBER, BAKERSFIELD CA 93307
48 7030 SCHIRRA COURT, BAKERSFIELD CA 93309
57 1508 AIRPORT, BAKERSFIELD CA 93308
989 4700 COFFEE ROAD, BAKERSFIELD CA 93308
1301 101 - 19TH STREET, BAKERSFIELD CA 93301
1302 13004 STOCKDALE HWY., BAKERSFIELD CA 93304
1323 4200 BUCK OWENS BLVD., BAKERSFIELD CA 93308
1995 1546 CHINA GRADE LOO, BAKERSFIELD CA 93308
2139 8803 CAMINO MEDIA HW, BAKERSFIELD CA 93308
2423 35301 7TH STANDARD R, BAKERSFIELD CA 93308
2815 5609 STINE RD, BAKERSFIELD CA 93313
2990 34722 7TH STANDARD R, BAKERSFIELD CA 93312
3721 4200 BUCK OWENS BLVD., BAKERSFIELD CA 93308
3975 2524 OSWELL ST, BAKERSFIELD CA 93306
4390 5401 STOCKDALE HWY, BAKERSFIELD CA 93309
4442 3940 ROSEDALE HWY, BAKERSFIELD CA 93308
4515 5300 OLIVE DR, BAKERSFIELD CA 93308
4535 31110 7TH STANDARD, BAKERSFIELD CA 93312
4536 9741 S. ENOS LANE, BAKERSFIELD CA 93311
4660 2106 TAFT HWY, BAKERSFIELD CA 93313
4818 2113 TAFT HWY, BAKERSFIELD CA 93313
4958 11336 COMMANCHE ROAD, BAKERSFIELD CA 93203
4975 2300 PANAMA LANE, BAKERSFIELD CA 93307
4977 3605 ROSEDALE HWY, BAKERSFIELD CA 93308
5015 3700 NORTH CHESTER AVE, BAKERSFIELD CA 93308
5030 5321 STOCKDALE HIGHWAY, BAKERSFIELD CA 93309
5031 3698 MING AVENUE, BAKERSFIELD CA 93309
5157 2600 WHITE LANE, BAKERSFIELD CA 93304
5247 500 NORRIS ROAD, BAKERSFIELD CA 93308
5439 9700 ROSEDALE HWY, BAKERSFIELD CA 93312
5630 8200 KIMBER, BAKERSFIELD CA 93307
5644 8114 E BEAR MOUNTAIN BLVD, BAKERSFIELD CA 93307
5762 4815 PANAMA LANE, BAKERSFIELD CA 93304
5905 15840 COSTAJO RD, BAKERSFIELD CA 93313
5948 2700 OSWELL AVE, BAKERSFIELD CA 93306
5976 8100 E BRUNDAGE LANE, BAKERSFIELD CA 93307
6000 5700 AUBURN ST, BAKERSFIELD CA 93306
6157 1631 S COMANCHE DR, BAKERSFIELD CA 93307
6342 8139 E BEAR MOUNTAIN BLVD, BAKERSFIELD CA 93307
6446 7905 DOWNING AVE, BAKERSFIELD CA 93308
5144 5860 JOSHUA PALMER W, BANNING CA 92220
758 2370 WEST MAIN ST., BARSTOW CA 92311
132 610 HARBOR BLVD, BELMONT CA 94002
1109 5990 EAST 2ND STREET, BENICIA CA 94510
6328 5990 EAST 2ND STREET, BENICIA CA 94510
440 CORNER HWY 299 & CO, BIEBER CA 96009
5867 109 S. MAIN STREET, BIG PINE CA 93513
4639 481 EAST LINE ST, BISHOP CA 93514
5883 3100 W LINE ST, BISHOP CA 93514
26 2095 S. RIVERSIDE AVE, BLOOMINGTON CA 92316
6511 19010 SLOVER AVE, BLOOMINGTON CA 92316
6529 2125 S RIVERSIDE DR, BLOOMINGTON CA 92316
590 10955 SEELEY AVENUE, BLYTHE CA 92225
2989 1900 EAST HOBSONWAY, BLYTHE CA 92225
4397 3504 HOBSONWAY, BLYTHE CA 92225
94 815 E K ST., BRAWLEY CA 92227
1637 395 W. MAIN ST., BRAWLEY CA 92227
813 631 AVE OF THE FLAGS, BUELLTON CA 93427
5458 6000 ORANGETHORPE AVE, BUENA PARK CA 90620
11 35750 HWY 58, BUTTONWILLOW CA 93206
1556 35750 HIGHWAY 58, BUTTONWILLOW CA 93206
98 50876 SEMINOLE, CABAZON CA 92230
5269 940 S IMPERIAL AVE, CALEXICO CA 92231
5908 1399 COLE RD, CALEXICO CA 92231
4347 7800 MOSS, CALIFORNIA CITY CA 93505
1453 33928 COUNTY LINE RD, CALIMESA CA 92320
5305 370 EAST HAMILTON AVE, CAMPBELL CA 95008
5306 2140 WINCHESTER BLVD, CAMPBELL CA 95008
1380 3663 VIA REAL, CARPINTERIA CA 93013
6352 2720 CARSON ST, CARSON CA 90810
6637 23825 N AVALON BLVD, CARSON CA 90145
5186 31611 CASTAIC ROAD, CASTAIC CA 91384
6313 2445 CASTRO VALLEY BLVD, CASTRO VALLEY CA 94546
558 11000 COMMERCIAL PAR, CASTROVILLE CA 95012
2885 2825 RAILROAD AVE, CERES CA 95307
2886 820 SERVICE RD, CERES CA 95307
4546 1240 E WHITMORE, CERES CA 95307
115 310 NORD AVE, CHICO CA 95927
1826 1199 SKYWAY, CHICO CA 95928
4758 2402 COHASSET ROAD, CHICO CA 95926
5930 2501 NOTRE DAME BLVD, CHICO CA 95926
4203 5415 SCHAEFER AVE, CHINO CA 91710
6258 3501 COUNTY ROAD, CHINO CA 91710
648 105 N. CHOWCHILLA BY, CHOWCHILLA CA 93610
1183 15508 E. GALE AVENUE, CITY OF INDUSTRY CA 91745
5318 15010 LAKESHORE DRIVE, CLEARLAKE CA 95422
6566 28181 S REDWOOD HWY, CLOVERDALE CA 95425
37 85119 LEOCO LANE, COACHELLA CA 92236
857 485 W. ELM, COALINGA CA 93210
981 I-5 & 198, COALINGA CA 93210
2737 39405 S. DERRICK BLV, COALINGA CA 93210
4716 300 N CANYON WAY, COLFAX CA 95713
188 150 13 TH STREET, COLUSA CA 95932
478 4560 WASHINGTON BLVD, COMMERCE CA 90040
795 15914 S. AVALON BLVD, COMPTON CA 90220
1046 2560 BATES AVE., CONCORD CA 94520
4345 605 CONTRA COSTA BLV, CONCORD CA 94523
5319 1090 CONTRA COSTA BLVD, CONCORD CA 94523
6427 1140 GALAXY WAY, CONCORD CA 94520
597 504 SHERMAN AVE., CORCORAN CA 93212
550 1819 SOLANO STREET, CORNING CA 96021
4551 2635 EVERETT FREEMAN WAY, CORNING CA 96021
6382 790 EDITH AVE, CORNING CA 96021
29 1296 MAGNOLIA AVENUE, CORONA CA 92879
68 1296 MAGNOLIA AVE, CORONA CA 92879
586 1950 RAILROAD STREET, CORONA CA 92880
6591 1950 RAILROAD ST, CORONA CA 92879
6527 3321 MAIN, COTTONWOOD CA 96022
5330 6386 GREELEY ROAD, COULTERVILLE CA 95311
2993 110 D ST, CRESCENT CITY CA 95531
2893 8445 S ATLANTIC AVE., CUDAHY CA 90201
5307 19030 STEVE CREEK BLVD, CUPERTINO CA 95014
1229 501 SERRAMONTE BLVD., DALY CITY CA 94015
2412 2195 JUNIPERO SERRA, DALY CITY CA 94014
192 621 HIGH STREET, DELANO CA 93215
1331 15216 COUNTY LINE RD, DELANO CA 93215
5288 1748 HIGHWAY 99, DELANO CA 93215
1574 1900 N. FIRST STREET, DIXON CA 95620
3453 1900 N 1ST ST, DIXON CA 95620
6308 6854 SIEVERS RD, DIXON CA 95620
6702 17017 BRANNON AVE, DOS PALOS CA 93620
6725 4321 TOYOTAQ DRIVE, DUBLIN CA 94568
646 HIGHWAY 65 & AVE 56, DUCOR CA 93218
5697 23215 AVE 56, DUCOR CA 93218
97 145 VERNON WAY, EL CAJON CA 92020
498 145 VERNON WAY, EL CAJON CA 92022
99 350 E MAIN, EL CENTRO CA 92243
1649 1690 S. 4TH STREET, EL CENTRO CA 92243
189 9765 DINO DRIVE, ELK GROVE CA 95624
198 9765 DINO DRIVE, ELK GROVE CA 95624
344 9050 ELKMONT WAY, ELK GROVE CA 95624
6337 9050 ELKMONT WAY, ELK GROVE CA 95624
6338 9050 ELKMONT WAY, ELK GROVE CA 95624
6339 9050 ELKMONT WAY, ELK GROVE CA 95624
6828 8008 DUTCH HAVEN BLVD, ELVERTA CA 95626
6404 41965 NYACK RD, EMIGRANT GAP CA 95715
1021 1512 WEISS WAY, ESCALON CA 95320
36 321 S. QUINCE STREET, ESCONDIDO CA 92025
196 1176 W DEL NORTE ST, EUREKA CA 95501
583 1976 FIFTH STREET, EUREKA CA 95501
2830 2600 HARRIS ST, EUREKA CA 95503
4917 19558 AVENUE 296, EXETER CA 93221
166 744 NORTH TEXAS, FAIRFIELD CA 94533
441 HWY 299, FALL RIVER MILLS CA 96028
40 HWY 33 AND HENRY RD, FELLOWS CA 93251
1720 26251 HWY 33, FELLOWS CA 93224
134 597 FERNBRIDGE DRIVE, FERNBRIDGE CA 95536
697 15838 PAUL NEGRA RD, FIREBAUGH CA 93622
1215 35175 W. SHAW, FIREBAUGH CA 93622
1354 9808 CHERRY AVENUE, FONTANA CA 92335
6571 13800 VALLEY BLVD, FONTANA CA 92335
5320 7001 HWY 116, FORESTVILLE CA 95436
473 110 MANZANITA STREET, FORT BRAGG CA 95437
6494 105 SOUTH MAIN STREET, FORT BRAGG CA 95437
554 6737 HIGHWAY 3, FORT JONES CA 96037
172 176 DINSMORE DR., FORTUNA CA 95540
2938 2435 NEWBURG RD, FORTUNA CA 95540
38 2747 E MANNING AVE, FOWLER CA 93625
1087 44671 OSGOOD ROAD, FREMONT CA 94539
1104 42400 BOYCE ROAD, FREMONT CA 94538
6534 5600 CUSHING PARKWAY, FREMONT CA 94538
176 8115 S. EL DORADO, FRENCH CAMP CA 95231
4376 10855 S. HARLAN RD, FRENCH CAMP CA 95231
6176 8125 S EL DORADO ST, FRENCH CAMP CA 95231
125 2414 MONTEREY, FRESNO CA 93716
180 2414 MONTEREY, FRESNO CA 93716
565 4021 SOUTH MAPLE AVENUE, FRESNO CA 93725
581 2809 SO CHESTNUT, FRESNO CA 93745
674 105 N. CLOVIS AVENUE, FRESNO CA 93727
750 3939 N. CLOVIS AVENU, FRESNO CA 93727
992 2619 S. EAST AVE., FRESNO CA 93706
2994 7010 N WEST, FRESNO CA 93711
3520 7010 N CEDAR, FRESNO CA 93720
5002 1280 W BELMONT AVE, FRESNO CA 93728
5074 388 E. SHAW AVENUE, FRESNO CA 93710
5127 2588 SOUTH MAPLE, FRESNO CA 93721
5349 4021 SOUTH MAPLE AVENUE, FRESNO CA 93725
5504 2615 S ELM, FRESNO CA 93706
6435 3767 SOUTH GOLDEN STATE BL, FRESNO CA 93725
6567 2414 N MARKS, FRESNO CA 93722
6804 3081 E HAMILTON AVE, FRESNO CA 93721
173 76 BEAR CANYON ROAD, GARBERVILLE CA 95542
6257 7190 BLADES AVE, GARDEN GROVE CA 92841
6255 506 W ROSECRANS AVE, GARDENA CA 90247
1408 4960 TRAVEL PARK CIR, GILROY CA 95020
2784 6001 ROSSI LANE, GILROY CA 95020
5321 390 LEAVESLEY ROAD, GILROY CA 95020
1381 55 DEPOT, GOLETA CA 93117
2833 20 WINCHESTER CANYON, GOLETA CA 93117
6015 25 DAVID LOVE PLACE, GOLETA CA 93117
3764 HWY 101 @ N ALTA, GONZALES CA 93926
5145 27719 N. ALTA, GONZALES CA 93926
708 8835 W GOSHEN AVE, GOSHEN CA 93227
69 720 S AUBURN STREET, GRASS VALLEY CA 95945
5878 2001 NEVADA CITY HWY, GRASS VALLEY CA 95945
5879 1008 PLAZA DR, GRASS VALLEY CA 95945
33 EL CAMINO & THRONE R, GREENFIELD CA 93927
1889 417 CRESENT ST./HWY, GREENVILLE CA 95947
6885 338 HWY A-12, GRENADA CA 96038
6886 338 HWY A-12, GRENADA CA 96038
6032 684 W. GRAND AVE, GROVER BEACH CA 93433
895 393 OBISPO STREET, GUADALUPE CA 93434
1424 198 5TH STREET, GUSTINE CA 95322
4996 120 SAN MATEO RD, HALF MOON BAY CA 94019
182 627 W. 7TH ST., HANFORD CA 93230
629 9190 EAST LACEY BLVD, HANFORD CA 93230
682 1325 E 3RD ST, HANFORD CA 93230
110 3152 DEPOT, HAYWARD CA 94545
112 2005 W.WINTON, HAYWARD CA 94545
4346 138 JACKSON ST, HAYWARD CA 94544
4539 997 ZEPHYR AVE, HAYWARD CA 94544
5322 27814 HESPERIAN AVENUE, HAYWARD CA 94545
5323 720 WEST TENNYSON AVE, HAYWARD CA 94544
6447 391 WEST A STREET, HAYWARD CA 94541
5341 535 HEALDSBURG AVNUE, HEALDSBURG CA 95448
5445 1221 HEALDSBURG AVE, HEALDSBURG CA 95448
5668 1701 W FLORIDA AVE, HEMET CA 92545
2974 445-625 HWY 395, HERLONG CA 96113
25 9269 SANTA FE, HESPERIA CA 92345
5333 11350 I AVENUE, HESPERIA CA 92345
2152 1285 MCCRAY ST, HOLLISTER CA 95024
72 815 E 5TH STREET, HOLTVILLE CA 92250
851 350 W. ATEN RD, IMPERIAL CA 92251
93 45242 COMMERCE, INDIO CA 92201
6262 916 W SPRUCE ST, INGLEWOOD CA 90301
5443 349 PRESTON AVE, IONE CA 95640
85 600 E LIVE OAK, IRWINDALE CA 91706
140 1ST STREET & HWY160, ISLETON CA 95620
1739 27666 BERNARD DR., KETTLEMAN CITY CA 93239
6100 40103 HIGHWAY 33, KETTLEMAN CITY CA 93239
6559 5675 SEVENTH ST, KEYES CA 95328
30 448 METZ ROAD, KING CITY CA 93930
760 1250 LAUREL STREET, KINGSBURG CA 93631
2671 38440 SO HWY 99, KINGSBURG CA 93631
4587 125 EHLERS WAY, KLAMATH CA 95548
6190 15880 HWY 101, KLAMATH CA 95548
6578 9518 LOCUST ST, KNIGHTS LANDING CA 95645
6981 101 S HARBOR BLVD, LA HABRA CA 90631
6260 14901 ARTESIA BLVD, LA MIRADA CA 90638
76 501 NORTH SPRING ST., LAKE ELSINORE CA 92530
5324 2725 SOUTH MAIN STREET, LAKEPORT CA 95453
4710 10529 VINE ST, LAKESIDE CA 92040
4791 12329 MAPLEVIEW ST, LAKESIDE CA 92040
1194 45315 N. TREVOR AVE, LANCASTER CA 93534
5446 20952 S ELM AVE, LATON CA 93242
6493 8040 STATE HWY 99, LE GRAND CA 95333
49 161 FRAZIER MOUNTAIN, LEBEC CA 93222
538 1200 19TH AVENUE, LEMOORE CA 93245
5140 286 N. LEMOORE AVENUE, LEMOORE CA 93245
142 1185 HWY 65, LINCOLN CA 95648
4942 210 LINCOLN BLVD, LINCOLN CA 95648
1494 1430 S. MIRAGE, LINDSAY CA 93247
5018 235 N FREMONT DR, LINDSAY CA 93247
596 7746 N HWY 1, LITTLE RIVER CA 95456
764 533 EXCHANGE CT., LIVERMORE CA 94550
5347 4186 EAST AVENUE, LIVERMORE CA 94550
6572 50 CONTRACTORS STREET, LIVERMORE CA 94551
6582 50 CONTRACTORS STREET, LIVERMORE CA 94551
952 18662 N. HWY 88, LOCKEFORD CA 95237
152 930 E. VICTOR RD, LODI CA 95240
1012 1126 EAST PINE ST, LODI CA 95240
6052 14749 N THORNTON RD, LODI CA 95242
5887 1880 MOUNTAIN VIEW AVE, LOMA LINDA CA 92354
1702 719 W. LAUREL AVE., LOMPOC CA 93436
1496 1900 S. MAIN STREET, LONE PINE CA 93545
4343 1777 W WARDLOW RD, LONG BEACH CA 90810
5975 6720 N PARAMOUNT BLVD, LONG BEACH CA 90805
6208 2130 W. PACIFIC COAST HWY, LONG BEACH CA 90810
6388 2130 WEST PCH, LONG BEACH CA 90810
1343 3152 BANDINI BLVD., LOS ANGELES CA 90023
1798 1631 S. ALAMEDA ST, LOS ANGELES CA 90021
6247 2015 LONG BEACH AVE, LOS ANGELES CA 90058
6357 2655 E OLYMPIC BLVD, LOS ANGELES CA 90023
6849 7831 S ALAMEDA ST, LOS ANGELES CA 90001
343 1080 H STREET, LOS BANOS CA 93635
5308 15299 LOS GATOS BLVD, LOS GATOS CA 95032
2176 14805 BUFORD ST, LOST HILLS CA 93249
1885 15255 LOST HILLS RD , LOST HILLS CA 93249
862 10455 HWY. 29, LOWER LAKE CA 95457
6768 100 SOUTH RAILROAD AVE, LOYALTON CA 96188
164 1300 S. GATEWAY DR., MADERA CA 93637
6806 18463 ROAD 23, MADERA CA 93937
4638 240 COMMERCE DR, MAMMOTH LAKES CA 93549
799 983 MOFFAT BLVD., MANTECA CA 95236
1294 615 POSO ST, MARICOPA CA 93252
5940 2700 IMJIN PKWY, MARINA CA 93933
6056 10773 HWY 49, MARTELL CA 95654
5170 5030 IMHOFF PLACE, MARTINEZ CA 94553
167 12TH & D ST, MARYSVILLE CA 95901
6034 830 E STREET, MARYSVILLE CA 95901
6325 929 5TH STREET, MARYSVILLE CA 95901
3638 117 SQUAW VALLEY RD, MCCLOUD CA 96057
2775 2766 CENTRAL AVE, MCKINLEYVILLE CA 95519
1823 21429 LOST HILLS RD , MCKITTRICK CA 93251
745 325 NAPLES, MENDOTA CA 93640
2411 3233 MIDDLEFIELD RD, MENLO PARK CA 94025
159 7 WEST 15TH STREET, MERCED CA 95340
6402 385 S HWY 59, MERCED CA 95341
2650 570 REDWOOD HWY, MILL VALLEY CA 94941
1466 1009 EL CAMINO REAL, MILLBRAE CA 94030
186 800 AMES AVE, MILPITAS CA 95035
5128 133 BOTHELO AVE, MILPITAS CA 95035
6344 131 BOTHELO ROAD, MILPITAS CA 95035
1178 11074 INLAND AVENUE, MIRA LOMA CA 91752
564 428 7TH STREET, MODESTO CA 95354
2361 1249 WOODLAND AVE, MODESTO CA 95351
2882 2512 COFFEE RD, MODESTO CA 95355
2883 2201 MCHENRY, MODESTO CA 95350
2884 7954 YOSEMITE BLVD, MODESTO CA 95357
52 15200 SIERRA HWY, MOJAVE CA 93501
4776 15800 SIERRA HWY, MOJAVE CA 93501
6610 601 CALIFORNIA CITY BLVD, MOJAVE CA 93501
4205 4799 ARROW HWY, MONTCLAIR CA 91763
5033 1601 BLUFF ROAD, MONTEBELLO CA 90640
5977 853 S MAPLE AVE, MONTEBELLO CA 90640
3624 2109 N FREMONT ST, MONTEREY CA 93940
6287 1031 NIXON RD, MOUNT SHASTA CA 96067
116 785 YUBA DRIVE, MOUNTAIN VIEW CA 94042
5325 310 NORTH WHISMAN ROAD, MOUNTAIN VIEW CA 94043
3957 411 WEST LAKE ST, MT SHASTA CA 96067
5367 1300 TRANCAS ST, NAPA CA 94558
4735 231 WENDLING ST, NAVARRO CA 95463
1160 421 HOLLOW WAY, NEVADA CITY CA 95959
5982 6700 SMITH, NEWARK CA 94560
1625 601 NEWCASTLE ROAD, NEWCASTLE CA 95658
1180 746 MERCED STREET, NEWMAN CA 95360
3641 8004 HWY 111, NILAND CA 92257
4392 4250 MADISON, NORTH HIGHLANDS CA 95660
5900 4261 ELKHORN BLVD, NORTH HIGHLANDS CA 95660
6484 6413 32ND ST, NORTH HIGHLANDS CA 95660
117 524 N.SIERRA AVE, OAKDALE CA 95361
562 1313 SOUTH YOSEMITE, OAKDALE CA 95361
975 8515 SAN LEANDRO, OAKLAND CA 94621
1561 2236 POPLAR ST., OAKLAND CA 94607
4704 9009 RAILROAD AVE, OAKLAND CA 94603
6340 2236 POPLAR ST, OAKLAND CA 94607
6341 2336 POPLAR ST, OAKLAND CA 94607
39 500 BLOCK AIRPORT RD, OCEANSIDE CA 92054
6690 628 S COAST HWY, OCEANSIDE CA 92054
27 3901 GUASTI ROAD, ONTARIO CA 91761
4204 1008 W MISSION BLVD, ONTARIO CA 91762
6455 2300 EAST FRANCIS STREET, ONTARIO CA 91761
6227 1825 W COLLINS AVE, ORANGE CA 92867
100 1005 S. AVENUE, ORLAND CA 95963
5968 133 TABLE MOUNTAIN BLVD, OROVILLE CA 95965
6847 102 TABLE MOUNTAIN BLVD, OROVILLE CA 95965
1386 100 DEL NORTE BLVD., OXNARD CA 93030
2939 200 DEL NORTE BLVD, OXNARD CA 93030
6569 100 DEL NORTE BLVD, OXNARD CA 93030
1091 3885 VINEYARD AVE., OXNARD CA 93030
3625 1201 FOREST AVE, PACIFIC GROVE CA 93950
667 145 S. GENE AUTRY, PALM SPRINGS CA 92264
1570 9480 CEDRO LANE, PALO CEDRO CA 96073
6962 5309 SKYWAY RD, PARADISE CA 95969
5 14066 GARFIELD AVE, PARAMOUNT CA 90723
6354 6825 ROSECRANS AVE, PARAMOUNT CA 90723
735 2400 GOLDEN HILL RD, PASO ROBLES CA 93446
2253 81 WELLSONA RD, PASO ROBLES CA 93446
2362 341 S FIRST ST, PATTERSON CA 95363
2753 511 SECOND ST, PATTERSON CA 95363
5072 13030 PEARBLOSSOM HIGHWAY, PEARBLOSSOM CA 93553
436 17562 PENN VALLEY DR, PENN VALLEY CA 95946
95 240 E 1ST STREET, PERRIS CA 92570
5165 23261 CAJALCO EXPWY, PERRIS CA 92571
5278 23261 CAJALCO EXPWY, PERRIS CA 92571
527 2141 PETALUMA BLVD S, PETALUMA CA 94952
6368 1 CASA GRANDE RD, PETALUMA CA 94954
1591 966 HIGHWAY 101, PIERCY CA 95587
5028 542 FIVE CITIES DRIVE, PISMO BEACH CA 93449
6003 451 N PARK ST, PIXLEY CA 93256
6306 444 EAST COURT AVE, PIXLEY CA 93256
1643 975 LAKEVIEW AVE, PLACENTIA CA 92670
6280 975 LAKE VIEW, PLACENTIA CA 92870
6729 480 S PLACENTIA AVE, PLACENTIA CA 92870
1627 519 PLACERVILLE DR., PLACERVILLE CA 95667
6290 19590 AVE 196, PLAINVIEW CA 93267
6697 7540 HIGHWAY 50, POLLACK PINES CA 95726
6698 7445 ICE HOUSE RD, POLLACK PINES CA 95726
35 201 S. RESOVOIR, POMONA CA 91766
2599 11 E YATES, PORTERVILLE CA 93257
5003 22388 AVE 152, PORTERVILLE CA 93258
5254 1060 W. OLIVE AVE, PORTERVILLE CA 93257
4623 73880 HWY 70, PORTOLA CA 96122
1794 151 CRESCENT ST., QUINCY CA 95971
3963 2732 CITRUS RD, RANCHO CORDOVA CA 95742
4657 3096 SUNRISE BLVD, RANCHO CORDOVA CA 95742
6254 9291 CHARLES SMITH AVE, RANCHO CUCAMONGA CA 91730
118 2155 N.MAIN, RED BLUFF CA 96080
6375 535 SOUTH MAIN ST, RED BLUFF CA 96080
6378 782 ANTELOPE BLVD, RED BLUFF CA 96080
6380 1 SUTTER ST, RED BLUFF CA 96080
6793 22700 ANTELOPE BLVD, RED BLUFF CA 96080
345 8080 AIRPORT ROAD, REDDING CA 96002
555 2731 SO MARKET, REDDING CA 96001
893 1191 PRESTIGE WAY, REDDING CA 96003
2771 14361 HOLIDAY RD, REDDING CA 96003
5586 1292 COLLEGE VIEW DR, REDDING CA 96003
6372 5204 CATERPILLER RD, REDDING CA 96003
6374 5895 EASTSIDE RD, REDDING CA 96001
6376 3025 CROSS ROADS DR, REDDING CA 96003
6381 1220 SHASTA ST, REDDING CA 96001
1227 795 - 5TH AVENUE, REDWOOD CITY CA 94063
2648 699 EL CAMINO REAL, REDWOOD CITY CA 94063
566 940 I STREET, REEDLEY CA 93654
5350 940 "I" AVENUE, REEDLEY CA 93654
1942 255 PARR BLVD, RICHMOND CA 94801
5663 207 N CHINA LAKE BLVD, RIDGECREST CA 93555
956 419 HWY 12, RIO VISTA CA 94571
6722 419 HWY 12, RIO VISTA CA 94571
6558 816 S FRONTAGE RD, RIPON CA 95366
1569 2770 PATERSON ROAD, RIVERBANK CA 95367
5057 21095 S. BRAWLEY AVE, RIVERDALE CA 93656
3347 9775 JURUPA RD, RIVERSIDE CA 92509
4006 5840 20TH ST, RIVERSIDE CA 92509
5492 800 E LA CADENA DR, RIVERSIDE CA 92505
6443 6171 QUAIL VALLEY CT, RIVERSIDE CA 92507
6836 656 E LA CADENA DRIVE, RIVERSIDE CA 92509
4184 4450 ROCKLIN RD, ROCKLIN CA 95677
5342 201 SOUTHWEST BLVD, ROHNERT PARK CA 94928
1626 8660 AUBURN BLVD., ROSEVILLE CA 95661
4210 9079 FOOTHILLS BLVD, ROSEVILLE CA 95747
5782 510 WASHINGTON RD, ROSEVILLE CA 95678
6256 19015 SAN JOSE AVE, ROWLAND HEIGHTS CA 91748
6801 41 PORTER DR, ROYAL OAKS CA 95076
101 35 SO.LINDEN AVE, S SAN FRANCISCO CA 94080
104 190 E.GRAND AVE, S SAN FRANCISCO CA 94080
1150 176 GATEWAY BLVD., S. SAN FRANCISCO CA 94080
4270 698 EL CAMINO REAL, S. SAN FRANCISCO CA 94080
1309 5300 FLORIN-PERKINS ROAD, SACRAMENTO CA 95826
1629 2549 MARCONI AVE., SACRAMENTO CA 95821
3962 4420 NORTHGATE BLVD, SACRAMENTO CA 95834
4375 2600 ARDEN WAY, SACRAMENTO CA 95864
5299 7891 E STOCKTON BLVD, SACRAMENTO CA 95823
5452 2650 GATEWAY OAKS DR, SACRAMENTO CA 95833
6324 2849 WATT AVE, SACRAMENTO CA 95821
6437 8908 ELDER CREEK RD, SACRAMENTO CA 95828
6502 9100 KIEFER BLVD, SACRAMENTO CA 95826
6834 4901 47TH AVE, SACRAMENTO CA 95824
2881 4530 KIERNAN AVE, SALIDA CA 95368
219 232 JOHN STREET, SALINAS CA 93901
5309 807 S MAIN STREET, SALINAS CA 93901
6542 1438 S MAIN ST, SALINAS CA 93908
5514 2084 SOUTH MARINA AVE, SALTON CITY CA 92275
4717 716 POOLE STATION RD, SAN ANDREAS CA 95249
4807 6657 SARGENTS RD, SAN ARDO CA 93450
81 2649 S. WATERMAN, SAN BERNARDINO CA 92410
82 1055 N. WATERMAN, SAN BERNARDINO CA 92400
2413 888 EL CAMINO REAL, SAN CARLOS CA 94070
7 6225 FAIRMOUNT AVE, SAN DIEGO CA 92120
665 9174 RECHO ROAD, SAN DIEGO CA 92121
1376 2222 AVENIDA COSTA D, SAN DIEGO CA 92173
2889 9690 BLACK MOUNTAIN, SAN DIEGO CA 92126
4676 8490 AVENIDA DE LA FUENTE, SAN DIEGO CA 92154
4766 16945 CAMINO SAN BERNARDO, SAN DIEGO CA 92127
4785 10930 WILLOW CT, SAN DIEGO CA 92127
6503 120 WEST CALLE PRIMERA, SAN DIEGO CA 92173
111 200 TOLAND STREET, SAN FRANCISCO CA 94124
688 2000 19TH AVE, SAN FRANCISCO CA 94116
1351 3300 CESAR CHAVEZ, SAN FRANCISCO CA 94110
2458 2301 19TH AVE, SAN FRANCISCO CA 94116
6350 2890 3RD ST, SAN FRANCISCO CA 94107
525 22050 COLORADO, SAN JOAQUIN CA 93660
121 2132 O'TOOLE AVENUE, SAN JOSE CA 95131
190 1090 NORTH 10TH ST, SAN JOSE CA 95110
705 2276 SENTER ROAD, SAN JOSE CA 95112
1558 751 COMMERCIAL ST., SAN JOSE CA 95112
5296 4200 Williams Rd San Jose, SAN JOSE CA 95129
5310 1051 S DE ANZA BLVD, SAN JOSE CA 95129
5311 605 S. WHITE ROAD, SAN JOSE CA 95127
5312 4962 ALAMEDEN WAY, SAN JOSE CA 95118
5313 1655 FOXWORTHY ROAD, SAN JOSE CA 95124
5326 2305 STORY ROAD, SAN JOSE CA 95122
5327 455 EAST JULIAN STREET, SAN JOSE CA 95112
5328 1304 PIEDMONT ROAD, SAN JOSE CA 95132
5329 3090 MONTEREY ROAD, SAN JOSE CA 95111
5343 1061 LINCOLN AVENUE, SAN JOSE CA 95129
5348 1555 SARATOGA AVENUE, SAN JOSE CA 95129
6563 290 KEYES ST, SAN JOSE CA 95112
749 1805 DOOLITTLE DR, SAN LEANDRO CA 94577
1384 1790 MARINA BLVD., SAN LEANDRO CA 94577
3741 14880 E 14TH ST, SAN LEANDRO CA 94577
1314 2740 BROAD STREET, SAN LUIS OBISPO CA 93401
9991 2000 MICHEL, SAN MAETO CA 94043
755 145 VIA VERA CRUZ, SAN MARCOS CA 92069
9995 2000 MICHEL, SAN MATAEO CA 94043
1416 1641 PALM AVE., SAN MATEO CA 94402
9993 2000 MICHEL, SAN MATEO CA 94043
9994 2000 MICHEL, SAN MATEO CA 94043
9996 2000 MICHEL, SAN MATEO CA 94043
9997 2000 MICHEL, SAN MATEO CA 94043
6343 831 EAST FRANCISCO BLVD, SAN RAFAEL CA 94901
768 1334 SANTIAGO, SANTA ANA CA 92701
1382 22 CESAR CHAVEZ BL., SANTA BARBARA CA 93102
5344 3471 LAFAYETTE STREET, SANTA CLARA CA 95054
5345 25 WASHINGTON STREET, SANTA CLARA CA 95050
1286 139 ENCINAL STREET, SANTA CRUZ CA 95060
5314 1906 MISSION STREET, SANTA CRUZ CA 95060
6775 1200 17TH AVENUE, SANTA CRUZ CA 95062
61 12902 E PARK ST, SANTA FE SPRINGS CA 90670
6779 12902 E PARK ST, SANTA FE SPRINGS CA 90670
88 1260 W. MAIN, SANTA MARIA CA 93454
1461 1155 E. BETTERAVIA R, SANTA MARIA CA 93456
2007 1155 E BETTERAVIA RD, SANTA MARIA CA 93456
5315 12860 STATE HWY 33, SANTA NELLA CA 95322
5346 2515 GUERNEVILLE ROAD, SANTA ROSA CA 95401
5444 455 YOLANDA AVE, SANTA ROSA CA 95404
5451 300 COLLEGE DR, SANTA ROSA CA 95401
5882 4180 MONTGOMERY DR, SANTA ROSA CA 95405
6707 365 TODD ROAD, SANTA ROSA CA 95407
1083 365 TODD ROAD, SANTA ROSA CA 95407
3073 3530 REGIONAL PKWY, SANTA ROSA CA 95401
5316 55 EAST TODD ROAD, SANTA ROSA CA 95407
2353 3101 E HWY 246, SANTA YNEZ CA 93460
6401 11427 WOODSIDE AVE, SANTEE CA 92071
6155 101 MAIN STREET, SCOTIA CA 95565
5317 7200 HEALDSBURG AVE, SEBASTOPOL CA 95472
1857 1805 EVAN HEWES, SEELEY CA 92273
66 102 SOUTH BEACH AVE, SHAFTER CA 93263
6379 2725 CASCADE BLVD, SHASTA LAKE CA 96019
3974 176 GATEWAY BLVD, SO SAN FRANCISCO CA 94080
4007 35 SO LINDEN, SO SAN FRANCISCO CA 94080
5361 35 SO LINDEN AVE, SO SAN FRANCISCO CA 94080
6778 32645 MCCOY RD, SOLEDAD CA 93960
1642 22725 - 8TH ST. EAST, SONOMA CA 95476
563 13079 SANQUNETTI RD, SONORA CA 95370
5931 13778 MONO WAY, SONORA CA 95370
8 1903 N.DURFEE AVE, SOUTH EL MONTE CA 91733
518 2070 JAMES AVE, SOUTH LAKE TAHOE CA 96150
5798 800 ST HELENA, ST HELENA CA 94574
736 1501 W CHARTER WAY, STOCKTON CA 95206
1004 3550 S. HIGHWAY 99, STOCKTON CA 95215
1352 3300 WATERLOO, STOCKTON CA 95205
2464 1524 FRESNO AVE, STOCKTON CA 95206
2880 4733 FRONTAGE RD, STOCKTON CA 95206
6362 1505 NAVY DRIVE, STOCKTON CA 95206
6062 200 SUNSET AVE, SUISUN CITY CA 94585
1426 27181 MC CALL BLVD., SUN CITY CA 92586
6353 8620 SAN FERNANDO ROAD, SUN VALLEY CA 91352
2748 702-805 JOHNSTONVILLE RD, SUSANVILLE CA 96130
5650 4 RIDGE ROAD, SUTTER CREEK CA 95685
12 301 KERN STREET, TAFT CA 93268
6705 300 WEST RIVER ROAD, TAHOE CITY CA 96145
1281 400 STEUBER ROAD, TEHACHAPI CA 93561
5865 27750 STALLION SPRINGS DR, TEHACHAPI CA 93561
6687 1050 CAPITAL HILLS PKWY, TEHACHAPI CA 93561
929 27985 DIAZ ROAD, TEMECULA CA 92590
5891 27985 DIAZ ROAD, TEMECULA CA 92590
6626 30535 TEMECULA PKWY, TEMECULA CA 92592
5493 2084 SOUTH MARINA AVE, THERMAL CA 92274
3643 26440 N THORNTON RD, THORNTON CA 95632
5620 412 S BURNETT RD, TIPTON CA 93272
5906 683 THOMPSON, TIPTON CA 93272
151 23100 KASSON RD, TRACY CA 95376
1575 3940 N. TRACY BLVD., TRACY CA 95304
1576 3940 N TRACY BLVD, TRACY CA 95304
6439 34243 S CHRISMAN RD, TRACY CA 95363
6489 34243 S CHRISMAN RD, TRACY CA 95304
5331 25456 SOUTH SCHULTE ROAD, TRACY CA 95377
4902 36220 HWY 99, TRAVER CA 93673
4997 12485 JOERGER, TRUCKEE CA 96161
5368 10161 CHURCH ST, TRUCKEE CA 96161
6594 10250 W RIVER ST, TRUCKEE CA 96161
6595 10278 HWY 89, TRUCKEE CA 96161
6875 200 NORTHSTAR DR, TRUCKEE CA 96161
1468 1010 S. BLACKSTONE, TULARE CA 93274
6862 9224 TUPMAN RD, TUPMAN CA 93276
1577 705 N. TULLY RD., TURLOCK CA 95380
4927 2700 WEST MAIN ST, TURLOCK CA 95380
6259 13922 NEWPORT AVE, TUSTIN CA 92780
6835 1001 E EDINGER, TUSTIN CA 92780
175 3371 NO. STATE ST., UKIAH CA 95482
15 1401 E. ARROW HWY, UPLAND CA 91786
73 177 E. ARROW HIGHWAY, UPLAND CA 91786
1031 85 W. HIGHWAY 20, UPPER LAKE CA 95485
6213 151 CROCKER DRIVE, VACAVILLE CA 95688
1422 27241 HENRY MAYO DRI, VALENCIA CA 91355
6207 2269 TENNESSEE ST, VALLEJO CA 94591
5442 7 NOVE WAY, VALLEY SPRINGS CA 95252
220 50 JULIAN, VENTURA CA 93001
2600 2191 N VENTURA AVE, VENTURA CA 93001
5096 6417 VENTURA BLVD, VENTURA CA 93003
6263 5415 SANTA FE AVE, VERNON CA 90058
83 16619 D STREET, VICTORVILLE CA 92392
84 13735 HESPERIA, VICTORVILLE CA 92392
4692 17649 TURNER RD, VICTORVILLE CA 92394
561 1633 MINERAL KING AV, VISALIA CA 93291
5797 1375 E MINERAL KING, VISALIA CA 93291
5884 1930 S MOONEY BLVD, VISALIA CA 93291
5897 202 N PLAZA DR, VISALIA CA 93291
6197 5345 W CYPRESS AVE, VISALIA CA 93277
6460 515 SO LOVERS LANE, VISALIA CA 93292
756 1321 DISTRIBUTION WY, VISTA CA 92083
4789 4790 WEST CAPITAL AVE, W. SACRAMENTO CA 95691
6153 1599 NEWELL AVE, WALNUT CREEK CA 94596
10 750 HWY 46, WASCO CA 93280
13 2098 HWY 46, WASCO CA 93280
1002 33 ASSOCIATED LANE, WATSONVILLE CA 95076
1025 1110 W. BEACH, WATSONVILLE CA 95076
6429 1110 W BEACH, WATSONVILLE CA 95076
6430 1110 W BEACH, WATSONVILLE CA 95076
1228 102 WASHINGTON ST., WEAVERVILLE CA 96093
6969 1480 MAIN ST, WEAVERVILLE CA 96093
5624 1976 SHASTINA DR, WEED CA 96094
6816 1976 SHASTINA DR, WEED CA 96094
138 1515 S. RIVER ROAD, WEST SACRAMENTO CA 95691
1580 4076 SEAPORT BLVD., WEST SACRAMENTO CA 95691
6361 1515 S RIVER ROAD, WEST SACRAMENTO CA 95691
6672 502 BOARTS RD, WESTMORLAND CA 92281
4679 1802 OLD HWY 99, WILLAIMS CA 95987
5260 1250 S MAIN STREET, WILLITS CA 95490
174 HWY 299 & HWY 96, WILLOW CREEK CA 95573
6532 245 GARDEN ST, WILLOWS CA 95988
6551 115 E GRAND AVE, WINTERS CA 95694
560 125 S. BLAIR STREET, WOODLAKE CA 93286
993 597 NO. EAST ST., WOODLAND CA 95695
6483 23650 VICTORY BLVD, WOODLAND HILLS CA 91367
3983 35858 GHOST TOWN RD, YERMO CA 92398
5894 R 410 COUNTY RD 99W, YOLO CA 95697
1365 1500 FAIRLANE AVE., YREKA CA 96097
6872 5300 EASY STREET, YREKA CA 96097
165 740 N. GEORGE WASHINGTON, YUBA CITY CA 95993
5212 282 OLD WOMAN SPRINGS ROAD, YUCCA VALLEY CA 92282
6242 56269 29 PALMS HWY, YUCCA VALLEY CA 92284
Colorado
CFN Site # Address City State ZIP
740 650 BUCK HWY, BAYFIELD CO 81122
6491 302 SOUTH FIRST ST, CANON CITY CO 81212
712 2808 N NEVADA AVENUE, COLORADO SPRINGS CO 80907
716 301 SOUTH 10TH, COLORADO SPRINGS CO 80904
717 3455 KIMBALL CIRCLE, COLORADO SPRINGS CO 80910
718 1540 PAONIA STREET, COLORADO SPRINGS CO 80915
1290 910 WEST VERMIJO, COLORADO SPRINGS CO 80904
6480 529 S SAHWATCH ST, COLORADO SPRINGS CO 80903
6481 2380 HANCOCK EXPY, COLORADO SPRINGS CO 80910
4672 2320 EAST MAIN, CORTEZ CO 81321
791 6185 N. BROADWAY, DENVER CO 80216
1048 12300 E. 39TH AVE., DENVER CO 80239
6002 1970 E 68TH AVE, DENVER CO 80229
4674 602 CAMINO DEL RIO, DURANGO CO 81301
5970 20453 HWY 160, DURANGO CO 81301
5416 665 31ST ST, EVANS CO 80620
6541 804 DENVER AVE, FORT LUPTON CO 80621
2724 51171 HWY 6 & 24 , GLENWOOD SPRINGS CO 81601
1065 10TH & SOUTH AVE., GRAND JUNCTION CO 81501
3683 I-70 @ EXIT 47, GRAND JUNCTION CO 81526
6490 2400 N POPLAR ST, LEADVILLE CO 80461
587 216 NO TOWNSEND, MONTROSE CO 81401
4477 1301 E MAIN STREET, MONTROSE CO 81401
4478 2020 N TOWNSEND AVE, MONTROSE CO 81401
3642 25 N PAGOSA BLVD, PAGOSA SPRINGS CO 81147
3658 399 HWY 84, PAGOSA SPRINGS CO 81147
5428 28 CARDINIAL WAY, PARACHUTE CO 81635
777 620 W 4TH, PUEBLO CO 81003
1745 1350 EAST 4TH, PUEBLO CO 81001
1746 725 W. NORTHERN, PUEBLO CO 81004
1747 723 PUEBLO BLVD., PUEBLO CO 81005
1748 2801 N. ELIZABETH, PUEBLO CO 81003
1749 2102 NORWOOD, PUEBLO CO 81001
6474 2803 FARABAUGH LN, PUEBLO CO 81005
6475 780 INDUSTRIAL BLVD, PUEBLO CO 81007
6476 809 N ERIE AVE, PUEBLO CO 81001
6513 108 BAXTER ROAD, PUEBLO CO 81006
1298 578 INDUSTRIAL BLVD., PUEBLO WEST CO 81007
1325 69 COUNTY RD. 264, RIFLE CO 81650
1231 9960 SANTA FE TRAIL, TRINIDAD CO 81082
2154 639 W MAIN ST., TRINIDAD CO 81082
4614 806 E GODDARD AVE, TRINIDAD CO 81082
6473 2918 FREEDOM RD, TRINIDAD CO 81082
Connecticut
CFN Site # Address City State ZIP
1593 154 ADMIRAL ST., BRIDGEPORT CT 6605
4648 550 COMMERCE DRIVE, FAIRFIELD CT 6432
Florida
CFN Site # Address City State ZIP
4506 700 E CANAL ST, BELLE GLADE FL 33430
5334 12265 STATE ROAD, BOYNTON BEACH FL 33437
2988 20855 SW 35TH ST, FORT LAUDERDALE FL 33332
6392 2655 ROCKFILL RD, FORT MEYERS FL 33916
6929 2650 HANSON ST, FORT MYERS FL 33901
4979 3141 SE 14TH ST, FT LAUDERDALE FL 33335
5093 121 N. JENKINS ROAD, FT. PIERCE FL 34947
4572 11601 W OKEECHOBEE RD, HIALEAH GARDENS FL 33016
4720 1510 TALLEYRAND AVE, JACKSONVILLE FL 32206
6336 4502 BENNETT STREET, JACKSONVILLE FL 32206
6623 700 HOUSTON AVE, LIVE OAK FL 32064
6825 11500 NW SOUTH RIVER DR, MEDLEY FL 33178
2462 11550 NW 36TH AVE, MIAMI FL 33167
4183 325 NW 70TH AVE, MIAMI FL 33122
4275 10100 N.W. 89TH AVE, MIAMI FL 33178
6926 6000 NW 72ND AVE, MIAMI FL 33166
6520 1851 DIRECTORS ROW, ORLANDO FL 32809
6925 9969 SIDNEY HAYES RD, ORLANDO FL 32824
6326 102 REID STREET, PALATKA FL 32178
2463 2301 NW 15TH AVE, POMPANO BEACH FL 33069
4027 1126 MARTIN LUTHER K, POMPANO BEACH FL 33061
4601 280 NW 12TH AVE, POMPANO BEACH FL 33069
5185 2280 W COPANS RD, POMPANO BEACH FL 33325
2461 3141 SE 14TH AVE, PORT EVERGLADES FL 33316
2425 6951 GARDEN RD, RIVIERA BEACH FL 33404
5591 5020 SANTA FE RD, TAMPA FL 33619
5988 2602 N 5Oth ST, TAMPA FL 33605
6927 9845 CURRIE DAVIS DR, TAMPA FL 33619
6928 5006 W KNOX ST, TAMPA FL 33634
2478 1782 SKEES RD, WEST PALM BEACH FL 33411
Georgia
CFN Site # Address City State ZIP

6297 340 WHITEHALL STREET, ATLANTA GA 30303
6299 2192 SYLVAN RD, ATLANTA GA 30344
6918 6962 BEST FRIEND RD, ATLANTA GA 30340
6919 4690 FULTON INDUSTRIAL BLV, ATLANTA GA 30336
6920 4786 CLARK HOWELL HWY, ATLANTA GA 30349
2442 1580 DEAN FORREST RD, GARDEN CITY GA 31408
4609 HWY 301 & ANDERSON DR., JESUP GA 31545
6200 484 HWY 301, JESUP GA 31545
6296 2490 LITHONIA IND. BLVD, LITHONIA GA 30058
6921 1325 FIELD PARKWAY, MARIETTA GA 30066
9998 2000 MICHEL, NORCROSS GA 94043
3439 10911 HWY 301 SOUTH, STATESBORO GA 30458
4002 40 N ZETTEROWER ST, STATESBORO GA 30458
6298 1833 TUCKER IND. BLVD, STONE MOUNTAIN GA 30084
4160 1107 N LIBERTY ST, WAYNESBORO GA 30830
Iowa
CFN Site # Address City State ZIP
6917 2280 NE 46TH AVE, DES MOINES IA 50313
Idaho
CFN Site # Address City State ZIP
4421 179 HARRISON AVE, AMERICAN FALLS ID 83211
5943 2404 W HWY 93, ARCO ID 83213
4611 921 N HWY 20, ASHTON ID 83420
4371 6300 E HWY 54, ATHOL ID 83801
6960 143 OLD RIVER RD, AVERY ID 83802
4564 516 N MAIN ST, BELLEVUE ID 83313
6249 869 S MAIN ST, BELLEVUE ID 83313
3448 477 W WHY 26, BLACKFOOT ID 83221
5763 HWY 91 AND I-15, BLACKFOOT ID 83221
6159 320 W HWY 26, BLACKFOOT ID 83221
2296 HWY 26, BLISS ID 83314
401 420 N. CURTIS RD., BOISE ID 83706
415 4160 CHIDEN BLVD, BOISE ID 83714
543 7554 MOSSY CUP, BOISE ID 83709
819 3205 VISTA, BOISE ID 83705
5029 3110 W STATE STREET, BOISE ID 83703
5995 3712 CHINDEN BLVD, BOISE ID 83714
5996 549 PARTRIDGE PL, BOISE ID 83713
6938 601 N PHILLIPI ST, BOISE ID 83706
412 US HWY 95 + US HWY 2, BONNERS FERRY ID 83805
931 HWY 3, BOVILL ID 83806
3630 708 US HWY 30 EAST, BUHL ID 83316
409 560 OVERLAND AVE, BURLEY ID 83318
5372 445 EAST 5TH NORTH, BURLEY ID 83318
422 2903 FRANKLIN RD., CALDWELL ID 83605
1799 2929 FRANKLIN RD, CALDWELL ID 83605
2675 2518 E CLEVELAND BLVD, CALDWELL ID 83605
4337 3503 10TH AVE., CALDWELL ID 83605
4768 101 E LOGAN ST, CALDWELL ID 83605
423 HWY 20/26 & GREEN RD, CALDWELL ID 83605
2779 202 WEST MAIN, CASCADE ID 83611
4374 11550 SOUTH HWY 3, CATALDO ID 83810
4367 108 HARRISON AVE, COEUR D' ALENE ID 83814
4370 7415 N GOV'T WAY, COEUR D' ALENE ID 83814
4366 3500 RAMSEY RD, COEUR D'ALENE ID 83814
1433 501 MAIN ST, COTTONWOOD ID 83522
5460 1823 HWY 95, CRAIGMONT ID 83523
869 50899 HIGHWAY 95, CULDESAC ID 83524
418 300 2ND AVENUE, DEARY ID 83823
2257 113 W HWY 20, FAIRFIELD ID 83327
5718 506 US HWY 30, FILER ID 83328
6827 54 FORMATION RD, FORNEY ID 83229
820 511 N.W. 21ST ST., FRUITLAND ID 83619
6953 217 SW 3RD ST, FRUITLAND ID 83619
5056 3780 CHINDEN BLVD, GARDEN ID 83714
5913 412 EAST 1ST AVE, GLENNS FERRY ID 83623
6188 2442 MAIN ST, GOODING ID 83330
6641 110 HWY 78, GRAND VIEW ID 83624
6744 105 HIGHWAY 105 NORTH, GRANGEVILLE ID 83530
6079 531 S STATE STREET, HAGERMAN ID 83332
1684 WOODSIDE INDUSTRIAL, HAILEY ID 83333
5914 440 US HWY 30, HANSEN ID 83334
5792 1615 WEST HAYDEN AVE, HAYDEN ID 83835
4569 2707 US HWY 93, HOLLISTER ID 83301
2291 HWY 21, IDAHO CITY ID 83631
4199 1300 W BROADWAY, IDAHO FALLS ID 83402
4200 1520 E SUNNYSIDE, IDAHO FALLS ID 83402
4201 1625 W BROADWAY, IDAHO FALLS ID 83402
4439 2251 N HOLMES, IDAHO FALLS ID 83401
4440 615 E IONA RD, IDAHO FALLS ID 83401
4568 2480 N YELLOWSTONE HWY, IDAHO FALLS ID 83401
1245 128 W. AVENUE D, JEROME ID 83338
4561 3245 S. LINCOLN, JEROME ID 83338
5489 1466 S LINCOLN, JEROME ID 83338
6596 393 CROSSROADS POINT BLVD, JEROME ID 83338
6738 323 W NEZ PERCE, JEROME ID 83338
6957 393 CROSSROADS POINT BLVD, JEROME ID 83338
870 FIRST AND RAILROAD, KENDRICK ID 83537
4773 258 NORTHWOOD WAY, KETCHUM ID 83340
741 101 S MAIN STREET, KOOSKIA ID 83539
405 248 THAIN RD, LEWISTON ID 83501
406 1920 HWY 128 / N & S HWY, LEWISTON ID 83501
407 335 MILL ROAD, LEWISTON ID 83501
2172 212 18TH ST, LEWISTON ID 83501
5402 822 16TH AVE, LEWISTON ID 83501
5909 1324 21ST ST, LEWISTON ID 83501
4566 305 CUSTER, MACKAY ID 83251
6206 226 EAST 50TH SOUTH, MALAD CITY ID 83252
4287 5556 BUNTROCK RD, MARSING ID 83639
2722 1984 HWY 45, MELBA ID 83641
6576 3495 E 650 N, MENAN ID 83434
4787 3291 E PINE ST, MERIDIAN ID 83642
5983 645 N NOLA RD, MERIDIAN ID 83642
5997 234 W FRANKLIN, MERIDIAN ID 83642
6413 250 EAST OVERLAND RD, MERIDIAN ID 83642
6743 234 W FRANKLIN, MERIDIAN ID 83642
6824 22973 21ST AVE W, MIDDLETON ID 83644
6187 480 EAST 1500 NORTH, MIHIDOKA ID 83350
6851 24459 US HWY 89, MONTPELIER ID 83254
243 1418 WHITE AVENUE, MOSCOW ID 83843
1206 1311 S. MAIN, MOSCOW ID 83843
6840 901 PERIMETER DR, MOSCOW ID 83843
4563 3300 SUNSET STRIP, MOUNTAIN HOME ID 83647
135 324-3RD. ST. SO., NAMPA ID 83651
1448 1400 FRANKLIN ROAD, NAMPA ID 83687
4893 612 NAMPA BLVD, NAMPA ID 83687
5034 4624 E. AMITY AVE, NAMPA ID 83686
5201 702 - 1ST STREET SOUTH, NAMPA ID 83651
5266 1520 S. MIDDLETON ROAD, NAMPA ID 83686
6807 9250 CHERRY LANE, NAMPA ID 83687
410 HIGHWAY 95, NEW MEADOWS ID 83654
5014 20038 HWY 20126, NOTUS ID 83656
921 751 RIVERSIDE AVE., OROFINO ID 83544
5932 125 MICHIGAN AVE, OROFINO ID 83544
5776 28028 HWY 20/26, PARMA ID 83660
4342 EAST IDAHO ST, PAUL ID 83347
6588 500 SOUTH 1900 EAST, PAUL ID 83347
6876 931 SOUTH MAIN ST, PAYETTE ID 83661
4814 1510 BENCH ROAD, POCATELLO ID 83201
4815 3855 POLELINE ROAD, POCATELLO ID 83201
5395 500 EAST OAK ST, POCATELLO ID 83206
6852 2790 N MAIN ST, POCATELLO ID 83201
6043 31076 IDAHO 200, PONDERAY ID 83852
4368 3160 E.SELTICE WAY, POST FALLS ID 83854
4372 2503 N HWY 41, POST FALLS ID 83854
6500 7200 W SELTICE WAY, POST FALLS ID 83854
6580 6902 W SELTICE WAY, POST FALLS ID 83854
994 170 6TH STREET, POTLATCH ID 83855
6091 264 SOUTH STATE, PRESTON ID 83263
6959 1090 CONES CIRCLE, PRINCETON ID 83857
4610 1175 WEST MAIN, REXBURG ID 83440
6042 412 FARNSWORTH WAY, RIGBY ID 83442
4341 910 S. ONEIDA, RUPERT ID 83350
6095 20511 F STREET, RUPERT ID 83350
6961 1040 RAILROAD AVE, SAINT MARIES ID 83861
6604 500 S CHALLIS ST, SALMON ID 83467
6081 1520 BALDY PARK RD, SANDPOINT ID 83864
3626 103 N RAIL ST, SHOSHONE ID 83352
5584 805 S GREENWOOD, SHOSHONE ID 83352
4783 21904 HIGHWAY 41, SPIRIT LAKE ID 83869
4143 2242 IDAHO AVE, ST. MARIES ID 83861
582 HIGHWAY 8, TROY ID 83871
411 322 WEST ADDISON, TWIN FALLS ID 83301
2010 1992 E KIMBERLY RD, TWIN FALLS ID 83301
4558 440 3RD AVE SOUTH, TWIN FALLS ID 83303
4559 506 BLUE LAKES BLVD, TWIN FALLS ID 83301
6877 711 EAST COURT ST, WEISER ID 83672
3628 175 2 MAIN ST, WENDELL ID 83355
5277 1960 FRONTAGE ROAD SOUTH, WENDELL ID 83355
5149 128 5TH STREET, WILDER ID 83676
Illinois
CFN Site # Address City State ZIP

6902 1285 N ELLIS AVE, BENSENVILLE IL 60106
6901 715 W 172ND ST, SOUTH HOLLAND IL 60473
Indiana
CFN Site # Address City State ZIP

2768 610 WEST BROAD ST, ANGOLA IN 46703
5933 9580 ST RD 37, BEDFORD IN 47421
5992 2507 W 16TH ST, BEDFORD IN 47421
5766 5774 S STATE RD 43, CHALMERS IN 47929
4690 914 N CONWELL ST, CONNERSVILLE IN 47331
5927 450 QUARRY RD, CORYDON IN 47112
5674 2112 INDIANAPOLIS RD, CRAWFORDSVILLE IN 47933
5770 ONE LINCOLN ST, DANVILLE IN 46122
2337 221 N 29TH, ELWOOD IN 46036
5768 415 W COLUMBIA, FLORA IN 46929
4714 1105 PRODUCTION RD, FORT WAYNE IN 46808
5935 11650 N COOPERATIVE DR, FOUNTAINTOWN IN 46130
5769 1797 W ST RD 28, FRANKFORT IN 46041
2764 S.R. 827 & RAILROAD, FREMONT IN 46757
2444 806 E LOGAN ST, GOSHEN IN 46528
2449 17171 CR 38, GOSHEN IN 46526
4604 2929 PEDDLERS VILLAGE RD, GOSHEN IN 46528
2336 230 WEST OSAGE, GREENFIELD IN 46140
6077 3765 BAUER DR WEST, INDIANAPOLIS IN 46280
6904 8415 ZIONSVILLE RD, INDIANAPOLIS IN 46268
6905 2651 N SHADELAND AVE, INDIANAPOLIS IN 46219
6906 2305 PROFIT DR, INDIANAPOLIS IN 46241
6660 1626 FABRICON BLVD, JEFFERSONVILLE IN 47130
4965 1820 NORTH TOUBY PIKE, KOKOMO IN 46901
5171 955 WEST US-20, LAGRANGE IN 46761
5677 2927 WEST 950 N, LAKE VILLAGE IN 46349
5771 817 W SOUTH ST, LEBANON IN 46052
5615 404 N MAIN ST, LIBERTY IN 47353
5656 1101 N 3RD ST, LOGANSPORT IN 46947
6346 3047 WEST 300 SOUTH, LOGANSPORT IN 46947
5713 1092 HWY 50 E, LOOGOOTEE IN 47553
6506 50 SR 39 BYPASS, MARTINSVILLE IN 46151
6509 4640 S 900 W, MENTONE IN 46539
6025 2884 US 421, MICHIGAN CITY IN 46360
5712 1955 ST RD 37, MITCHELL IN 47446
5993 4880 STATE ROAD, MITCHELL IN 47446
5773 1104 N 6TH ST, MONTICELLO IN 47960
5941 16222 ALLISONVILLE RD, NOBLESVILLE IN 46060
6154 9423 NORTH US HWY 41, OAKTOWN IN 47591
5990 469 N MAPLE STREET, ORLEANS IN 47452
2765 1763 W LOGANSPORT RD, PERU IN 46970
2272 75 & US 20, PORTER IN 46304
5676 1466 N MCKINLEY AVE, RENESSELAER IN 47978
6564 1435 NW 5TH STREET, RICHMOND IN 47375
5606 981 ST RT 161, ROCKPORT IN 47635
5774 350 W MAIN ST, ROSSVILLE IN 46065
5991 300 S MAIN ST, SALEM IN 47167
5767 1005 N BERRYMAN PIKE, TIPTON IN 46072
5673 3002 DECKER RD, VINCENNES IN 47591
2766 333 W 250 NORTH, WARSAW IN 46580
5336 107 GREENWAY, WESTVILLE IN 46391
Kansas
CFN Site # Address City State ZIP

6171 5701 SW DOUGLAS RD, DOVER KS 66420
6359 2501 HWY 57, JUNCTION CITY KS 66441
1070 2901 S.E. HASKELL, LAWRENCE KS 66046
6916 14641 W 100TH ST, LENEXA KS 66215
4321 2320 SKY VIEW LANE, MANHATTAN KS 66502
4323 481 MCDOWELL CREEK R, MANHATTAN KS 66502
5666 14372 US HWY 24, PERRY KS 66073
325 916 ADAMS, TOPEKA KS 66607
326 340 NE HWY 24, TOPEKA KS 66608
426 4201 SW BURLINGAME R, TOPEKA KS 66609
1495 121 N. TOPEKA BLVD., TOPEKA KS 66608
1497 1901 S.W. WESTERN, TOPEKA KS 66604
3765 4141 NW LOWER SILVER, TOPEKA KS 66618
4100 509 4TH ST, WAMEGO KS 66547
Kentucky
CFN Site # Address City State ZIP

2294 GLADES RD, BEREA KY 40403
898 45 PARKER WAY, BOWLING GREEN KY 42101
907 407 RAVEN AVENUE, BOWLING GREEN KY 42101
916 120 TURNER COURT, BOWLING GREEN KY 42101
5917 3170 INDUSTRIAL DR, BOWLING GREEN KY 42101
5919 5140 HWY 79, BRANDENBURG KY 40108
5923 1217 HAWKINS DR, ELIZABETHTOWN KY 42701
6791 8063 US 42, FLORENCE KY 41042
1806 219 INDUSTRAIL DR, GLASGOW KY 42141
6792 170 S JACKSON HWY, HARDYVILLE KY 42746
6704 1970 BARDSTOWN RD, HODGENVILLE KY 42748
5920 206 EAST 25TH ST, HOPKINSVILLE KY 42240
6358 677 WEST MAIN STREET, LEBANON KY 40033
5600 8525 HWY 60 EAST, LEWISPORT KY 42351
1174 108 TRADE ST., LEXINGTON KY 40510
1175 1595 WINCHESTER RD., LEXINGTON KY 40505
2850 943 Manchester St, LEXINGTON KY 40510
2859 10921 PLANTSIDE DR, LOUISVILLE KY 40299
6915 3700 BISHOP LN, LOUISVILLE KY 40229
5607 2350 BOWLING GREEN RD, MORGANTOWN KY 42261
6583 216 MIDLAND TRAIL, MOUNT STERLING KY 40353
4863 161 MEANS DRIVE, NICHOLASVILLE KY 40356
1089 1221 ALSOP LANE, OWENSBORO KY 42303
5599 715 PARRISH AVE, OWENSBORO KY 42301
5602 6057 HWY 60 E, OWENSBORO KY 42303
5604 2910 HWY 54, OWENSBORO KY 42303
5655 3815 CARTER RD, OWENSBORO KY 42301
5918 1512 HAYNES AVE, OWENSBORO KY 42301
6071 217 E 25TH ST, OWENSBORO KY 72303
6072 817 CARTER ROAD, OWENSBORO KY 72301
6073 4510 HWY 54, OWENSBORO KY 42303
6074 3511 FREDERICA ST, OWENSBORO KY 42301
1177 320 BOGGS LANE, RICHMOND KY 40475
1861 421 W. MAIN ST, RICHMOND KY 40475
6659 106 INDUSTRY ROAD, RICHMOND KY 40475
1807 529 SMITH GROVE RD, SCOTTSVILLE KY 42164
Louisiana
CFN Site # Address City State ZIP

2110 520 W SUMMERS DR, ABBEVILLE LA 70510
6945 6619 RICE COVE RD, ABBEVILLE LA 70510
6965 17601 SCHRIEFER DR, ABBEVILLE LA 70510
2162 2140 N MALL DRIVE, ALEXANDRIA LA 71301
3991 3760 S MAC ARTHUR DR, ALEXANDRIA LA 71302
1972 3110 HWY 90, AVONDALE LA 70094
6163 11693 NICHOLSON, BATON ROUGE LA 70810
6748 4800 NORTH STREET, BATON ROUGE LA 70806
6786 510 KORNMEYER PLAZA DR, BATON ROUGE LA 70806
6821 10338 MAMMOTH AVE, BATON ROUGE LA 70814
6855 495 N 49TH ST, BATON ROUGE LA 70806
6943 8303 NICHOLSON DR, BATON ROUGE LA 70820
6944 13616 FLORIDA BLVD, BATON ROUGE LA 70819
6948 12010 S CHOCTAW, BATON ROUGE LA 70820
1266 10830 HIGHWAY 23, BELLE CHASSE LA 70037
5496 1440 RIVER PARK RD, BRIDGE CITY LA 70094
2109 4108 HWY 90 EAST, BROUSSARD LA 70518
6787 105 HWY 1252, CARENCRO LA 70520
2136 8001 W ST BERNARD HW, CHALMETTE LA 70043
6224 507 EAST EBEY STREET, CHURCH POINT LA 70525
6303 249 MAIN ST, CHURCH POINT LA 70525
6585 210 NEW CAMELIA BLVD, COVINGTON LA 70433
2050 2011 N. CHEROKEE DR, CROWLEY LA 70526
2100 2597 N PARKERSON AVE, CROWLEY LA 70526
2232 1563 N PARKERSON AVE, CROWLEY LA 70526
2696 525 PARKERSEN AVE, CROWLEY LA 70527
2856 10 N AVE C, CROWLEY LA 70526
3728 2600 N PARKERSON AVE, CROWLEY LA 70526
8000 126 E. PARK ST, CROWLEY LA 70526
2183 16646 W. MAIN ST, CUT OFF LA 70345
5616 1108 HIGHWAY 12, DE QUINCY LA 70633
5780 221 TAYLOR RD, DE RIDDER LA 70634
2690 257 AUSTRIA RD, DUSON LA 70529
3081 3955 HWY 190, ELTON LA 70532
2105 100 W LAUREL, EUNICE LA 70535
6044 4332 HWY 190, EUNICE LA 70535
6085 302 UNATEX, EUNICE LA 70535
5699 17464 HWY 3235, GALLIANO LA 70354
5789 16201 E MAIN, GALLIANO LA 70345
6980 18838 HWY 3235, GALLIANO LA 70354
6624 171 ICI LANE, GARYVILLE LA 70051
5845 106 9TH ST, GOLDEN MEADOW LA 70357
6709 164 DUDLEY BERNARD RD, GOLDEN MEADOW LA 70357
6193 132 W INDUSTRIAL PARK DR, GRAND CANE LA 71032
1872 1001 STUMPF, GRETNA LA 70053
6538 200 5TH ST, GRETNA LA 70053
6642 2105 US HWY 190 EAST, HAMMOND LA 70401
6711 15061 W CLUB DELUXE RD, HAMMOND LA 70403
1938 1000 SAMS ROAD, HARAHAN LA 70123
1253 527 DESTREHAN AVENUE, HARVEY LA 70058
6037 1501 WESTBANK EXPRESSWAY, HARVEY LA 70058
6878 2620 8TH ST, HARVEY LA 70058
6096 7749 E HWY 14, HAYES LA 70646
2757 2939 GRAND POINT HWY, HENDERSON LA 70517
1258 1000 MAGNOLIA, HOUMA LA 70360
2627 3098 GRAND CAILLOU R, HOUMA LA 70360
3083 215 S VAN AVE, HOUMA LA 70360
3393 6068 WEST PARK AVE, HOUMA LA 70360
3635 3786 HWY 24, HOUMA LA 70360
3636 1400 ST CHARLES, HOUMA LA 70360
3639 1714 GRAND CAILLOU R, HOUMA LA 70360
5856 1730 COTEAU RD, HOUMA LA 70364
5858 208 N AMERICAN CT, HOUMA LA 70363
6318 1815 PROSPECT BLVD, HOUMA LA 70363
6644 1149 COTEAU RD, HOUMA LA 70364
6772 213 THOMPSON RD, HOUMA LA 70363
6822 353 DICKSON RD, HOUMA LA 70363
6708 53000 W FONTANA RD, INDEPENDENCE LA 70443
1254 4935 BLOOMFIELD ST., JEFFERSON LA 70121
5231 221 NORTH AROULT ROAD, JEFFERSON LA 70121
5232 4901 JEFFERSON HIGHWAY, JEFFERSON LA 70121
2440 1823 ELTON RD, JENNINGS LA 70546
2689 1919 EVANGELINE RD, JENNINGS LA 70546
6947 491 BERIOD ST, JENNINGS LA 70546
6956 2012 N FRONTAGE RD, JENNINGS LA 70546
4250 1301 W 1ST ST, KAPLAN LA 70548
4198 730 HANSON ST, KENNER LA 70001
5890 1707 23RD ST, KENNER LA 70062
6018 3101 WILLIAMS BLVD, KENNER LA 70065
6305 500 VETERANS BLVD, KENNER LA 70063
6528 224 22ND STREET, KENNER LA 70062
6568 429 HOLLANDEY ST, KENNER LA 70062
6634 32 E AIRLINE HWY, KENNER LA 70062
6745 1135 LESAN DR, KENNER LA 70062
6865 2441 DAWSON AVE, KENNER LA 70062
2095 13960 HWY 165, KINDER LA 70648
1908 1407 EVANGELINE THRU, LAFAYETTE LA 70505
1910 2400 W. CONGRESS ST., LAFAYETTE LA 70506
1911 3555 N. UNIVERSITY A, LAFAYETTE LA 70570
1920 115 EAST 2ND ST, LAFAYETTE LA 70501
2106 1110 N UNIVERSITY, LAFAYETTE LA 70526
2235 301 VEROT SCHOOL RD, LAFAYETTE LA 70508
2236 4000 W CONGRESS ST, LAFAYETTE LA 70506
2238 1900 DULLES DR, LAFAYETTE LA 70506
2697 1906 AMBASSADOR COFF, LAFAYETTE LA 70506
3604 2901 MOSS ST, LAFAYETTE LA 70501
5139 105 GLORIA SWITCH ROAD, LAFAYETTE LA 70507
5682 2301 AMBASSADOR CAFFERY, LAFAYETTE LA 70506
6608 1617 SURREY ST, LAFAYETTE LA 70508
6667 100 GOLDENROD, LAFAYETTE LA 70507
6788 150 N AMBASSADOR CAFFREY, LAFAYETTE LA 70583
6853 521 EAST PONT DES MOUTON, LAFAYETTE LA 70509
6988 106 WEST PONT DES MOUTON, LAFAYETTE LA 70507
2625 301 CALCASIEU, LAKE ARTHUR LA 70549
1900 1110 PRIEN LAKE RD., LAKE CHARLES LA 70601
1902 4447 LAKE ST., LAKE CHARLES LA 70605
1904 4098 RYAN ST., LAKE CHARLES LA 70605
1913 2400 COUNTRY CLUB RD, LAKE CHARLES LA 70605
1915 5402 COMMON ST, LAKE CHARLES LA 70605
2112 2530 BROAD ST, LAKE CHARLES LA 70601
2224 2602 HWY 14 EAST, LAKE CHARLES LA 70607
2984 1801 WEST PRIEN LAKE, LAKE CHARLES LA 70501
4904 2577 HWY 171 NORTH, LAKE CHARLES LA 70611
4905 1900 SAM HOUSTON JONES PKY, LAKE CHARLES LA 70611
4907 3216 HWY 14, LAKE CHARLES LA 70601
4960 5716 E BROAD ST, LAKE CHARLES LA 70615
5761 4331 E BROAD ST, LAKE CHARLES LA 70615
5912 2101 PUJOL RD, LAKE CHARLES LA 70615
6587 500 AIRPORT BLVD, LAKE CHARLES LA 70607
6941 2600 LA 397, LAKE CHARLES LA 70615
6584 1085 BERT ST, LAPLACE LA 70068
6606 287 JAUBERT LN, LAPLACE LA 70068
5857 800 INDUSTRIAL PARK RD, LAROSE LA 70374
2052 14245 LAKE CHARLES H, LEESVILLE LA 71446
3041 321 N 6TH ST, LEESVILLE LA 71446
4547 11170 HWY 171, LONGVILLE LA 70652
6524 1121 DECKER DR, MANDEVILLE LA 70471
6620 2583 HWY 64, MANSFIELD LA 71052
2096 505 SAN ANTONIO RD, MANY LA 71449
2796 l37 TUNICA DR EAST, MARKSVILLE LA 71351
4765 4915 BARATARIA, MARRERO LA 70072
5233 5798 BELLE TERRE ROAD, MARRERO LA 70072
5234 6250 LAPALCO BLVD, MARRERO LA 70072
6716 5056 TRAVELLA RD, MARRERO LA 70058
2051 4886 HWY 1, MATHEWS LA 70375
1971 3901 AIRLINE DR, METAIRIE LA 70125
6984 3000 DOWNS BLVD, METAIRIE LA 70003
5017 104 BRUCE CIRCLE, MOSSBLUFF LA 70611
2094 247 KEYER AVE, NATCHITOCHES LA 71458
6010 1005 EAST ADMIRAL DOYLE DR, NEW IBERIA LA 70560
6955 1306 GULF BLVD, NEW IBERIA LA 70560
1260 1501 S. JEFFERSON DA, NEW ORLEANS LA 70125
1263 2101 PARIS ROAD, NEW ORLEANS LA 70129
1870 5000 OLD GENTILLY RD, NEW ORLEANS LA 70126
1923 2401 ELYSIAN FIELD A, NEW ORLEANS LA 70117
2333 425 N CLAIRBORNE AVE, NEW ORLEANS LA 70112
5267 2341 WALL BLVD, NEW ORLEANS LA 70114
5268 506 NORTH BROAD STREET, NEW ORLEANS LA 70119
5951 4822 TCHOUPITOULAS ST, NEW ORLEANS LA 70115
5986 10200 OLD GENTILLY RD, NEW ORLEANS LA 70127
6067 1301 AUDUBON ST, NEW ORLEANS LA 70118
6087 2829 GENTILLY RD, NEW ORLEANS LA 70126
6275 6920 FRANKLIN AVE, NEW ORLEANS LA 70122
6573 6100 CHEF MENTEUR HWY, NEW ORLEANS LA 70125
6789 11250 OLD GENTILLY RD, NEW ORLEANS LA 70129
6790 7639 TOWNSEND PL, NEW ORLEANS LA 70126
2754 971 EAST LANDRY, OPELOUSAS LA 70570
4484 406 S UNION ST, OPELOUSAS LA 70543
4520 533 W GROLEE ST, OPELOUSAS LA 70570
4903 210 E. VINE ST, OPELOUSAS LA 70570
5419 2411 S UNION ST, OPELOUSAS LA 70570
6797 40030 HWY 3125, PAULINA LA 70763
1927 39575 PUMP SLOUGH, PEARL RIVER LA 70452
5944 420 LOBDELL HWY, PORT ALLEN LA 70767
6666 2808 COURT ST, PORT ALLEN LA 70767
6669 1555 BEAULIEU RD, PORT ALLEN LA 70767
6739 1132 HWY 190 W, PORT ALLEN LA 70767
6782 4323 NORTH RIVER RD, PORT ALLEN LA 70767
6783 7271 HWY 190 W, PORT ALLEN LA 70767
6939 2527 S WESTPORT DR, PORT ALLEN LA 70767
6946 2011 N LINE RD, PORT ALLEN LA 70760
2231 17681 HWY 190, PORT BARRE LA 70577
6733 215 PERNIE BAILEY RD, PORT BARRE LA 70577
6940 16105 HWY 73, PRAIRIEVILLE LA 70769
1256 103 RACELAND ST, RACELAND LA 70394
2107 800 THE BOULEVARD, RAYNE LA 70578
2620 1418 N POLK ST, RAYNE LA 70578
5963 129 FRONTAGE RD, RAYNE LA 70578
5896 15125 HWY 395, ROANOKE LA 70581
5245 110 MACHINE LOOP, SCOTT LA 70583
6609 310 RAGGIO RD, SCOTT LA 70582
6668 6507 WESTPORT AVE, SHREVEPORT LA 71129
5854 38001 BROWNS VILLAGE RD, SLIDELL LA 94111
2230 312 N MAIN ST, ST MARTINSVILLE LA 70582
2137 10326 AIRLINE HWY, ST. ROSE LA 70087
4920 4344 HWY 12, STARKS LA 70661
1901 909 BEYLIS PARKWAY, SULPHUR LA 70663
1912 500 N BEGLIS PARKWAY, SULPHUR LA 70663
1918 1890 SWISCO RD, SULPHUR LA 70655
3042 1600 E NAPOLEON, SULPHUR LA 70663
5035 2706 S BEGLIS PKWY, SULPHUR LA 70663
5256 5340 HWY 27 SOUTH, SULPHUR LA 70665
5911 2508 S CITIES SERVICE HWY, SULPHUR LA 70663
2228 310 HWY 308, THIBODAUX LA 70301
2229 1021 EAST MAIN, VILLE PLATTE LA 70586
2054 2217 OLD HWY 90, VINTON LA 70668
2060 1970 WEST ST, VINTON LA 70668
6370 1880 HWY 109 SOUTH, VINTON LA 70668
6746 6136 E ST BERNARD HWY, VIOLET LA 70062
2626 607 N AVE, WELSH LA 70591
3043 505 E RUSSELL, WELSH LA 70591
1919 1200 SAMPSON ST, WESTLAKE LA 70669
6670 600 WESTLAKE AVE, WESTLAKE LA 70669
Massachusetts
CFN Site # Address City State ZIP

5177 207 MECHANIC ST, BELLINGHAM MA 2019
3049 Route 128 North Rest Area, BEVERLY MA 1915
2868 155 BROAD ST, BRIDGEWATER MA 2324
2168 410 BEACHAM ST, CHELSEA MA 2150
4788 4 ANDREWS PARKWAY, DEVENS MA 1433
2863 302 PALMER AVE, FALMOUTH MA 2540
6577 435 PALMER AVE, FALMOUTH MA 2540
2873 414 NATHAM ELLIS, MASHPEE MA 2649
6860 111 CEDAR ST, MILFORD MA 1757
2866 140 SAMOSET ST, PLYMOUTH MA 2360
2867 105 MAZZEO DR, RANDOLPH MA 2368
2865 80 RTE 130, SANDWICH MA 2644
2861 231 BROADWAY, TAUNTON MA 2780
3659 498 GROTON RD, WESTFORD MA 1886
Maryland
CFN Site # Address City State ZIP

1219 755 RACE STREET, CAMBRIDGE MD 21613
3233 638 TAYLORS ISLAND RD, TAYLORS ISLAND MD 21669
Michigan
CFN Site # Address City State ZIP

4229 6209 LAKE MICHIGAN D, ALLENDALE MI 49401
3989 460 76TH ST, BYRON CENTER MI 49315
4236 3620 14 MILE ST NE, CEDAR SPRINGS MI 49319
4662 96 W GARFIELD RD, COLDWATER MI 49036
6505 7937 EAST MAIN ST, EAU CLAIRE MI 49111
4225 4919 TOWN CENTER DR, GRAND RAPIDS MI 49548
4812 4380 KENOWA AVENUE, GRANDVILLE MI 49418
5942 3604 LINCOLN RD, HAMILTON MI 49419
4230 1122 LINCOLN AVE, HOLLAND MI 49423
4231 9673 ADAMS ST, HOLLAND MI 49424
4879 4360 LINCOLN ROAD, HOLLAND MI 49423
5143 6363 136TH AVENUE, HOLLAND MI 49424
3990 19504 EDGAR RD, HOWARD CITY MI 49329
4233 580 WEST SHAW, HOWARD CITY MI 49329
4228 4200 32ND AVE, HUDSONVILLE MI 49426
4238 4842 PORTSHELDON, HUDSONVILLE MI 49426
6899 905 JOHN A PAPALAS DR, LINCOLN PARK MI 48146
6897 12985 LEVAN RD, LIVONIA MI 48150
4803 4475 ALDEN NASH AVENUE, LOWELL MI 49331
4232 11800 NORTHLAND DR, ROCKFORD MI 49319
4235 8501 ALGOMA AVE, ROCKFORD MI 49341
6898 9880 HARRISON RD, ROMULUS MI 48174
6896 32091 HOLLINGSWORTH AVE, WARREN MI 48092
6900 24121 MOUND RD, WARREN MI 48091
4227 1331 142ND AVE, WAYLAND MI 49348
4224 2257 CHICAGO DR, WYOMING MI 49509
4226 5568 BYRON CENTER AV, WYOMING MI 49509
Minnesota
CFN Site # Address City State ZIP

6895 3079 NEIL ARMSTRONG BLVD, EAGAN MN 55121
Missouri
CFN Site # Address City State ZIP

6912 13880 ST CHARLES ROCK RD, BRIDGETON MO 63044
6913 1201 N CAMBRIDGE AVE, KANSAS CITY MO 64120
6914 1201 IRON ST, N KANSAS CITY MO 64116
1039 2321 N.W. BYPASS, SPRINGFIELD MO 65803
Mississippi
CFN Site # Address City State ZIP

5042 715 HIGHWAY 35 N., BATEVILLE MS 38606
6967 1220 OLD HWY 51 NE, BROOKHAVEN MS 39601
4514 1445 W PEACE ST, CANTON MS 39046
5147 1711 COUNTY ROAD 272, CARROLLTON MS 38917
6105 10015 HWY 49, GULFPORT MS 39501
6243 12351 GLASCOCK DR, GULFPORT MS 39503
6643 10130 GOLDIN LN, GULFPORT MS 39503
4305 515 BOLING ST, JACKSON MS 39205
6850 595 INDUSTRIAL BLVD, JACKSON MS 39218
4289 98 VETERANS MEMORIAL, KOSCIUSKO MS 39090
6426 98 VETERANS MEMORIAL, KOSCIUSKO MS 39090
4207 22091 DEPOT ST, LEXINGTON MS 39095
5194 963 WEST MAIN STREET, LOUISVILLE MS 39339
6870 11701 KENDRICKS RD, LUCEDALE MS 39562
4187 5020 ARUNDEL RD, MERIDIAN MS 39307
4615 221 EASTSIDE DR, NEWTON MS 39345
5192 191 EASTSIDE DRIVE, NEWTON MS 39345
4685 192 HWY 30 EAST, OXFORD MS 38655
4306 3041 WHITE BLVD, PEARL MS 39208
4173 350 HWY 43 SOUTH, PELAHATCHIE MS 39145
4435 294 W BEACON ST, PHILADELPHIA MS 39350
4513 12650 HWY 16 W, PHILADELPHIA MS 39350
4738 12650 HWY 16 WEST, PHILADELPHIA MS 39350
6712 216 DAN STEWART RD, PICAYUNE MS 39466
6734 815 N BEECH RD, PICAYUNE MS 39466
6796 130 HUEY STOCKSKILL RD, PICAYUNE MS 39466
4158 4850 HWY 17 & 55, PICKENS MS 39146
6811 4850 HWY 17, PICKENS MS 39146
4512 HWY 16 & 45, SCOOBA MS 39358
4616 HWY 21 SOUTH, SEBASTOPOL MS 39359
6838 106 ROAD 713, SHANNON MS 38868
Montana
CFN Site # Address City State ZIP

5392 163 THUNDER RD, BELGRADE MT 59714
5405 GALLATIN FIELD AIRPORT, BELGRADE MT 59714
514 8111 HWY 35, BIG FORK MT 59911
5499 HWY 191, BIG SKY MT 59716
6265 7505 HWY 35, BIGFORK MT 59911
5649 2007 BLUE CREEK RD, BILLINGS MT 59101
5796 2816 OLD HARDIN RD, BILLINGS MT 59101
6394 3443 CENTRAL AVE, BILLINGS MT 59102
6463 3520 1st AVE SOUTH, BILLINGS MT 59101
6464 1004 4th AVE NORTH, BILLINGS MT 59101
6465 275 DANIEL ST, BILLINGS MT 59101
6466 2100 1st AVE SOUTH, BILLINGS MT 59101
6640 2347 MAIN STREET, BILLINGS MT 59105
5356 300 E. GRIFFIN, BOZEMAN MT 59715
5393 81855 GALLATIN RD, BOZEMAN MT 59718
5544 4135 VALLEY COMMONS DR, BOZEMAN MT 59718
5545 1211 EAST MAIN, BOZEMAN MT 59715
5594 81855 GALLATIN RD, BOZEMAN MT 59718
6395 1420 N 7TH AVE, BOZEMAN MT 59715
6883 16 DEWEY AVE, BUTTE MT 59701
455 1645 9TH STREET WEST, COLUMBIA FALLS MT 59912
2821 201 BN INDUSTRIAL, CUT BANK MT 59427
6544 713 EAST RAILROAD ST, CUTBANK MT 59427
6199 132 I90 N INTERCHANGE, DEER LODGE MT 59722
5164 20958 HWY 2, EAST GLACIER PA MT 59434
454 93 NORTH, EUREKA MT 59917
6175 76250 GALLATIN ROAD, GALLATIN GATEWAY MT 59730
944 3122 HWY 12 EAST, HELENA MT 59601
457 1011 HWY 2 WEST, KALISPELL MT 59901
932 1837-3RD AVE. EAST, KALISPELL MT 59901
2460 3150 HWY 2 E, KALISPELL MT 59901
6023 292 3RD AVE EAST NORTH, KALISPELL MT 59901
6040 4170 HWY 2 EAST, KALISPELL MT 59901
6041 4170 HWY 2 EAST, KALISPELL MT 59901
6858 25 BATAVIA LN, KALISPELL MT 59901
6882 52 5TH AVE WN, KALISPELL MT 59901
5498 2050 SOUTH PARK, LIVINGSTON MT 59047
6468 500 N 5th, MILES CITY MT 59301
449 980 E BROADWAY, MISSOULA MT 59802
450 3665 GRANT CREEK RD, MISSOULA MT 59802
996 8448 HWY 10 WEST, MISSOULA MT 59802
4181 5355 WEST HARRIER, MISSOULA MT 59808
6323 5355 WEST HARRIER, MISSOULA MT 59808
6814 2350 S RESERVE STREET, MISSOULA MT 59801
6857 3665 GRANT CREEK RD, MISSOULA MT 59808
4220 52001 HWY 93, PABLO MT 59855
6802 31 MONTANA HWY 135, SAINT REGIS MT 59866
896 101 E. MAIN, SHELBY MT 59474
6545 530 ROOSEVELT HWY WEST, SHELBY MT 59474
1688 RAILROAD AVE., SUNBURST MT 59482
2668 810 TETON, VALIER MT 59486
North Carolina
CFN Site # Address City State ZIP

4102 1210 NORTH MAIN ST, BLADENBORO NC 28320
539 3251 LEOTA DR, CHARLOTTE NC 28206
855 4901 SIRUS LANE, CHARLOTTE NC 28208
876 7320 OLD MT. HOLLEY, CHARLOTTE NC 28677
6922 10801 TEXLAND BLVD, CHARLOTTE NC 28273
6923 4061 TRAILER DR, CHARLOTTE NC 28269
3440 920 421 N, CLINTON NC 28328
4106 926 SUNSET AVE, CLINTON NC 28328
6486 1375 US 17 SOUTH, ELIZABETH CITY NC 27909
3441 2174 US HWY 701 S, ELIZABETHTOWN NC 28337
6222 19 N INGOLD AVE, GARLAND NC 28441
6973 300 S MAIN ST, GRANITE FALLS NC 28630
6996 2894 HARMONY HWY, HARMONY NC 28634
3062 3230 16TH AVE SE, HICKORY NC 28601
5396 191 HWY 321 NW, HICKORY NC 28601
5397 1130 2ND ST NE, HICKORY NC 28601
5398 7571 HWY 127 N, HICKORY NC 28601
5399 954 16TH ST NE, HICKORY NC 28601
3442 5230 NC HWY 90 E, HIDDENITE NC 28636
6972 502 GILEAD ROAD, HUNTERSVILLE NC 28078
5401 1426 BEECHER ANDERSON RD, LENOIR NC 28645
877 HWY 21 & WATERLYNN, MOORESVILLE NC 28677
3665 1111 BRAWLEY SCHOOL, MOORESVILLE NC 28115
3666 625 PLAZA DR , MOORESVILLE NC 28115
5400 1969 N WEST BLVD, NEWTON NC 28658
6692 4959 ELKIN HWY, NORTH WILKESBORO NC 28659
6696 2633 STATESVILLE RD, NORTH WILKESBORO NC 28659
5424 6105 CHAPEL HILL RD, RALEIGH NC 27607
4103 3058 OLD STAGE RD, RIEGELWOOD NC 28456
1134 111 E. CENTRAL ST., SEABOARD NC 27876
5877 2201 WEST OAK STREET, SELMA NC 27576
878 1547 SALISBURY RD E, STATESVILLE NC 28687
1154 820 BUFFALO SHOALS R, STATESVILLE NC 28677
1155 106 GORDON STREET, STATESVILLE NC 28677
2156 309 MOCKSVILLE HWY, STATESVILLE NC 28677
2157 3208 TAYLORSVILLE RD, STATESVILLE NC 28625
3060 1541 SALISBURY RD, STATESVILLE NC 28625
3496 939 TURNERSBURG HWY, STATESVILLE NC 28625
3663 1402 N CENTER ST, STATESVILLE NC 28677
3664 935 SALISBURY RD, STATESVILLE NC 28677
4014 3078 HICKORY HWY, STATESVILLE NC 28687
4162 1023 TOMLIN MILL RD, STATESVILLE NC 28625
6540 4277 WILKESBORO HWY, STATESVILLE NC 28625
3063 E MAIN AVE, TAYLORSVILLE NC 28681
4172 155 N MAIN ST, TROUTMAN NC 28166
6695 702 RIVER ST, WILKESBORO NC 28697
6839 4061 HWY 421 WEST, WILKESBORO NC 28697
6033 304 EASTWOOD ROAD, WILMINGTON NC 28403
4104 6170 OCEAN HWY EAST, WINNABOW NC 28479
North Dakota
CFN Site # Address City State ZIP

6101 5009 139TH AVE NW, WILLISTON ND 58801
6239 5302 22ND AVE WEST, WILLISTON ND 58801
New Hampshire
CFN Site # Address City State ZIP

6628 6 HORSE CORNER ROAD, CHICHESTER NH 3258
6629 12 STANIELS ROAD, CONCORD NH 3301
2613 10 HEATER RD, LEBANON NH 3766
6631 905 ROUTE 106 N, LOUDON NH 3307
6632 650 SECOND ST, MANCHESTER NH 3102
6627 1 PEACH TREE LANE, MERRIMACK NH 3054
6633 715 DANIEL WEBSTER HIGHWAY, MERRIMACK NH 3054
6630 163 MAIN DUNSTABLE ROAD, NASHUA NH 3060
3760 34 ELM ST, NEWPORT NH 3773
3757 708 NORTH MAIN ST, NORTH WALPOLE NH 3608
New Mexico
CFN Site # Address City State ZIP

4951 6821 SAN MATEO NE, ALBUQUERQUE NM 87109
2375 1315 W AZTEC BLVD, AZTEC NM 87410
2582 417 N MAIN AVE, AZTEC NM 87410
5084 17401 US HWY 550, AZTEC NM 87410
5427 416 N MAIN, AZTEC NM 87410
4782 401 W HWY 550, BERNALILLO NM 87004
2376 121 S BLOOMFIELD BLV, BLOOMFIELD NM 87413
2581 3301 N 1ST, BLOOMFIELD NM 87413
4946 6176 US HWY 64, BLOOMFIELD NM 87410
5411 13921 HWY 550, BLOOMFIELD NM 87413
6174 1710 E GREENE ST, CARLSBAD NM 88220
6396 1703 COMMERCE DR, CARLSBAD NM 88220
2577 HWY 64/84, CHAMA NM 87520
4673 6475 MAIN ST, CUBA NM 87013
6164 1225 PASEO DE ONATE, ESPANOLA NM 87532
2579 2615 E MAIN, FARMINGTON NM 87401
2583 4110 E MAIN, FARMINGTON NM 87401
4671 1020 HWY 371, FARMINGTON NM 87401
6152 816 NW COUNTY RD, HOBBS NM 88240
6345 4318 S EUNICE HWY, HOBBS NM 88240
6533 3481 HWY 18, JAL NM 88252
3470 I-40 EXIT 39, JAMESTOWN NM 87347
2584 4199 US HWY 64, KIRTLAND NM 87417
2576 1241 HWY 170, LAPLATA NM 87418
5222 1685 E. UNIVERSITY AVE, LAS CRUCES NM 88001
5223 2210 E. LOHMAN, LAS CRUCES NM 88001
5224 1998 BATAAN MEMORIAL EAST, LAS CRUCES NM 88011
5777 1 ROMEROVILLE, LAS VEGAS NM 87701
6144 1902 TATUM HWY, LOVINGTON NM 88260
5794 409 CLAYTON RD, RATON NM 87740
5641 1904 IDALIA RD NE, RIO RANCHO NM 87124
4947 4354 CERRILLOS RD, SANTA FE NM 87505
4948 2010 HOPEWELL, SANTA FE NM 87505
4949 4450 CERILLOS RD, SANTA FE NM 87505
4950 1229 CERRILLOS RD, SANTA FE NM 87505
6165 2829 AGUA FRIA, SANTA FE NM 87507
5221 5200 McNUTT RD, SUNLAND PARK NM 88063
Nevada
CFN Site # Address City State ZIP

212 345 NORTH 1ST ST, BATTLE MOUNTAIN NV 89820
5169 25 SPRING STREET, CALIENTE NV 89008
4256 424 CHESTNUT ST, CARLIN NV 89822
5168 923 CARLIN TREND DRIVE, CARLIN NV 89822
201 1700 N.CARSON ST, CARSON CITY NV 89701
232 5907 US HWY 50 EAST, CARSON CITY NV 89701
1162 1462 S. CARSON ST., CARSON CITY NV 89701
1482 4551 GONI ROAD, CARSON CITY NV 89706
5485 750 E KING ST, CARSON CITY NV 89701
5487 1721 E SNYDER AVE, CARSON CITY NV 89702
5488 5550 SNYDER AVE, CARSON CITY NV 89702
5565 915 MICA DR, CARSON CITY NV 89705
6975 4551 GONI RD, CARSON CITY NV 89706
4606 35 STATE HWY 341, DAYTON NV 89403
1096 920 MOUNTAIN CITY HW, ELKO NV 89801
1097 205 14TH ST., ELKO NV 89801
1296 ALTA VISTA DRIVE, ELKO NV 89801
3909 390 WEST IDAHO ST, ELKO NV 89801
3906 1100 AULTMAN ST, ELY NV 89301
3907 1690 S GREAT BASIN B, ELY NV 89301
3908 909 EAST AULTMAN ST, ELY NV 89301
6007 3090 WEST HWY 50, ELY NV 89301
6842 ROBERTS CREEK RD, EUREKA NV 89316
434 335 EAST WILLIAMS, FALLON NV 89406
5390 1000 W. WILLIAMS, FALLON NV 89406
5524 1960 W WILLIAMS, FALLON NV 89406
6403 210 US HIGHWAY 40, FERNLEY NV 89408
5692 100 MAIN ST, GABBS NV 89409
5564 1357 HWY 395 S, GARDNERVILLE NV 89410
6322 3000 INDUSTRIAL LOOP, HAWTHORNE NV 89415
1454 790 N. GIBSON ROAD, HENDERSON NV 89011
4633 709 W SUNSET, HENDERSON NV 89015
5532 645 MT ROSE HWY, INCLINE VILLAGE NV 89431
5486 22010 COLD CREEK RD, INDIAN SPRINGS NV 89070
5929 21055 COLD CREEK RD, INDIAN SPRINGS NV 89139
5566 1104 HWY 93, JACKPOT NV 89825
2615 1 MAIN ST, JEAN NV 89019
200 4830 S PROCYON, LAS VEGAS NV 89103
208 3801 LOSEE RD, LAS VEGAS NV 89030
573 4915 N. SLOAN RD., LAS VEGAS NV 89115
1182 5875 S. POLARIS AVE., LAS VEGAS NV 89118
1567 4870 E. CARTIER AVE., LAS VEGAS NV 89115
2166 3315 E PATRICK LANE, LAS VEGAS NV 89120
2167 3870 E CRAIG RD, LAS VEGAS NV 89030
2450 1190 S SANDHILL, LAS VEGAS NV 89030
4631 3333 LOSEE RD, LAS VEGAS NV 89030
4636 5775 S VALLEY VIEW, LAS VEGAS NV 89118
5483 7060 LA CIENEGA ST, LAS VEGAS NV 89119
5985 6820 W BADURA AVE, LAS VEGAS NV 89118
6195 4825 N SLOAN LANE, LAS VEGAS NV 89115
958 500 INDUSTRIAL RD., LOVELOCK NV 89419
710 1571 HWY 395, MINDEN NV 89423
6223 37 LINCOLN ST, MOAPA NV 89025
5689 1900 S WOODCHIPS, PAHRUMP NV 89060
5690 500 HWY 160, PAHRUMP NV 89060
203 330 WESTERN ROAD, RENO NV 89506
204 1910 AUTOMOTIVE WAY, RENO NV 89502
205 1250 W. 4TH ST, RENO NV 89503
1473 7570 COLBERT AVE., RENO NV 89502
4968 600 N WELLS AVE, RENO NV 89512
5391 910 ROBB DRIVE, RENO NV 89523
5407 19575 HWY 395 N, RENO NV 89506
5429 10850 S VIRGINIA ST, RENO NV 89511
5484 2550 TERMINAL WAY, RENO NV 89502
5533 330 DOUBLEBOOK RD, RENO NV 89506
5536 250 A TWILIGHTDR, RENO NV 89512
5597 2595 CLEAR ACRE LANE, RENO NV 89512
5598 300 LEMMON DR, RENO NV 89506
5876 9530 MCCARRAN BLVD, RENO NV 89503
5981 8960 TERABYTE DR, RENO NV 89521
6317 8755 RED ROCK ROAD, RENO NV 89508
6424 2500 E 4TH STREET, RENO NV 89512
5534 684 HWY 341, RENO - NV NV 89511
5691 30 ELECTRUM BLVD, ROUND MOUNTAIN NV 89045
6246 3590 GRAHAM AVE, SILVER SPRINGS NV 89429
206 755 INTERNATIONAL, SPARKS NV 89431
214 655 SO STANFORD WAY, SPARKS NV 89431
2975 175 NUGGET AVE, SPARKS NV 89431
5433 12155 E I-80, SPARKS NV 89434
5522 2095 BRIERLY WAY, SPARKS NV 89434
5535 1850 KLEPPE LANE, SPARKS NV 89431
5576 1701 E PRATER WAY, SPARKS NV 89431
5626 5212 SPARKS BLVD, SPARKS NV 89436
6562 100 CANYON WAY, SPARKS NV 89434
3910 266 E SPRING CREEK P, SPRING CREEK NV 89815
5587 175 US HWY 50, STATELINE NV 89449
5406 182 MAIN ST, TONOPAH NV 89049
6805 EXIT 216, I - 80, VALMY NV 89438
1098 881 6TH STREET, WELLS NV 89835
684 3245 W. POTATO RD, WINNEMUCCA NV 89445
2153 3335 ST. ROUTE 290, WINNEMUCCA NV 89445
5659 423 N MAIN ST, YERINGTON NV 89447
Ohio
1563 46502 S.R. 821, CALDWELL OH 43724
6911 15340 DIANA DR, CLEVELAND OH 44142
6908 910 FRANK RD, COLUMBUS OH 43223
6910 2699 WESTBELT DR, COLUMBUS OH 43228
5226 619 SATER STREET, GREENVILLE OH 45331
6907 2502 COMMERCE BLVD, SHARONVILLE OH 45241
6909 5707 ENTERPRISE BLVD, TOLEDO OH 43612
2476 975 MALINDA ST, ZANESVILLE OH 43701
Oklahoma
CFN Site # Address City State ZIP

6177 14492 COUNTY RD 1508, ADA OK 74820
Oregon
CFN Site # Address City State ZIP
723 4175 SANTIAM HIGHWAY, ALBANY OR 97321
4990 33157 HWY 34 SE, ALBANY OR 97321
6485 4175 SANTIEM HIGHWAY, ALBANY OR 97321
523 74567 HWY 19 SOUTH, ARLINGTON OR 97812
4527 60 SHAMROCK LANE, ASHLAND OR 97520
3061 584 MARINE DR, ASTORIA OR 97103
6327 21690 DOLORES WAY NE, AURORA OR 97002
269 500 CAMBELL STREET, BAKER CITY OR 97814
2529 182 N. MAIN ST, BANKS OR 97106
468 4955 S.W. WESTERN AV, BEAVERTON OR 97005
255 755 N.E. 1ST, BEND OR 97701
615 1100 S.E. DIVISION, BEND OR 97702
2780 91551 BIGGS-RUFUS HW, BIGGS JUNCTION OR 97065
1414 101 N. MAIN ST., BOARDMAN OR 97818
4608 28300 S.E. HWY 212, BORING OR 97009
967 1034 CHETCO AVE., BROOKINGS OR 97415
6434 17345 CARPENTERVILLE RD, BROOKINGS OR 97415
6554 17345 CARPENTERVILLE RD, BROOKINGS OR 97415
6936 819 RAILROAD ST, BROOKINGS OR 97415
252 130 CREEKSIDE DRIVE, CANYONVILLE OR 97417
1210 425 WA NA PA STREET, CASCADE LOCKS OR 97014
249 1065 E. PINE STREET, CENTRAL POINT OR 97502
4248 191 BATEMAN DR, CENTRAL POINT OR 97502
5892 34005 HWY 97 NORTH, CHILOQUIN OR 97624
256 9911 SE ELON, CLACKAMAS OR 97015
275 SWEDETOWN RD AND HWY, CLATSKANIE OR 97016
606 32910 E PEARL ST, COBURG OR 97408
609 32910 E PEARL ST, COBURG OR 97408
858 318 COTTONWOOD ST., CONDON OR 97823
493 525 NORTH BROADWAY, COOS BAY OR 97420
5196 1059 EVANS BLVD, COOS BAY OR 97420
5197 341 WEST HWY 42, COQUILLE OR 97423
271 601 E. BASELINE, CORNELIUS OR 97113
4482 1250 GATEWAY BLVD, COTTAGE GROVE OR 97424
6391 603 FIRST STREET, CULVER OR 97734
919 512 SE CURRIN ST., ESTACADA OR 97023
341 2690 PRAIRIE RD, EUGENE OR 97402
746 65 N. SENECA ROAD, EUGENE OR 97403
4354 2690 PRAIRIE RD, EUGENE OR 97404
4798 86714 MCVAY HWY, EUGENE OR 97405
6414 344 GOODPASTURE ISLD RD, EUGENE OR 97401
6415 846 GOODPASTURE ISLD RD, EUGENE OR 97401
6570 2910 WILLAMETTE, EUGENE OR 97405
2135 20116 NE SANDY BLVD, FAIRVIEW OR 97024
5953 1839 HWY 101, FLORENCE OR 97439
1417 701 GARIBALDI AVE., GARIBALDI OR 97118
1072 87254 E GOVT CAMP, GOVERNMENT CAMP OR 97028
250 2520 FOOTHILL BLVD, GRANTS PASS OR 97526
672 650 REDWOOD HIGHWAY, GRANTS PASS OR 97527
4528 529 NE F STREET, GRANTS PASS OR 97526
4730 529 NE F ST, GRANTS PASS OR 97528
4937 1998 NW VINE ST, GRANTS PASS OR 97526
3737 506 SOUTH MILL ST, GRASS VALLEY OR 97029
435 22330 SE STARK, GRESHAM OR 97030
6701 18081 NE SANDY BLVD, GRESHAM OR 97230
286 120 W. 2ND STREET, HALSEY OR 97348
342 560 LaSALLE, HARRISBURG OR 97446
522 733 RIVERSIDE DRIVE, HEPPNER OR 97836
295 58 WEST ELM, HERMISTON OR 97838
1284 78133 HIGHWAY 207, HERMISTON OR 97838
620 531 HWY 20 NORTH, HINES OR 97738
278 2660 DOCK ROAD, HOOD RIVER OR 97031
601 7760 S. CANYON BLVD, JOHN DAY OR 97831
260 93244 HWY 99, JUNCTION CITY OR 97448
761 3830 HWY 97 NORTH, KLAMATH FALLS OR 97601
3085 42273 KYLESTER LANE, KNAPPA OR 97103
263 2706 ISLAND AVE., LA GRANDE OR 97850
2089 2706 ISLAND AVE, LA GRANDE OR 97850
3553 51365 HWY 97, LA PINE OR 97739
5568 HWY 395 N, LAKEVIEW OR 97630
240 1603 S.E. EAST DEVIL, LINCOLN CITY OR 97367
5553 44790 HWY 58, LOWELL OR 97452
294 45835 LYONS - MILL C, LYONS OR 97358
607 CR OF 4th & A ST, MADRAS OR 97741
874 1700 LAFAYETTE AVE., MCMINNVILLE OR 97128
3501 301 N CENTRAL, MEDFORD OR 97501
4524 1890 S PACIFIC HWY, MEDFORD OR 97501
5188 2531 S PACIFIC HWY, MEDFORD OR 97501
5978 2890 NANSEN RD, MEDFORD OR 97504
6516 5758 CRATER LAKE AVE, MEDFORD OR 97502
2184 84875 HWY 11, MILTON FREEWATER OR 97862
6776 112 PACIFIC AVE N, MONMOUTH OR 97361
6093 575 MAIN ST, MONROE OR 97456
732 385 E MAIN, MT. VERNON OR 97865
6070 1123 NW PACIFIC HWY, MYRTLE CREEK OR 97457
825 N.E. 3RD & HARNEY, NEWPORT OR 97365
617 1700 SHERMAN AVE, NORTH BEND OR 97459
5775 18 N 2ND ST, NYSSA OR 97913
4278 4412 WESTGATE, PENDLETON OR 97801
285 141 S 7TH STREET, PHILOMATH OR 97370
5552 1536 OREGON, PORT ORFORD OR 97465
270 N. BORTHWICK, PORTLAND OR 97227
614 3125 NW 35TH, PORTLAND OR 97210
628 9910 N E SANDY BLVD, PORTLAND OR 97220
2009 18145 SE DIVISION, PORTLAND OR 97266
2341 6814 N.E. 42ND, PORTLAND OR 97218
4924 4421 NE COLUMBIA BLVD, PORTLAND OR 97218
5612 10533 N LOMBARD ST, PORTLAND OR 97203
5973 9026 NE 13TH AVE, PORTLAND OR 97211
6076 8445 N KERBY, PORTLAND OR 97217
6409 10210 N VANCOUVER WAY, PORTLAND OR 97217
276 1720 NW LAMONTA RD, PRINEVILLE OR 97754
1982 2413 SW GEORGE MILLICAN, PRINEVILLE OR 97754
259 2057 S. HWY 97, REDMOND OR 97756
279 244 E. ANTLER BLVD, REDMOND OR 97756
4426 422 W 6TH AVE, RIDDLE OR 97469
288 1847 NE DIAMOND LAKE, ROSEBURG OR 97470
332 1578 NE AIRPORT RD, ROSEBURG OR 97470
4423 144 M ST, ROSEBURG OR 97470
4424 6012 N UMPQUA HWY, ROSEBURG OR 97470
5077 424 WILBOR ROAD, ROSEBURG OR 97470
5198 4150 OLD HWY 99 SOUTH, ROSEBURG OR 97470
3966 5322 SALEM DALLAS HW, SALEM OR 97304
3084 924 24TH ST, SEASIDE OR 97138
2357 21222 HWY 62, SHADY COVE OR 97539
4254 930 N FIRST, SILVERTON OR 97381
6294 591 E HWY 20, SISTERS OR 97759
841 30TH & OLYMPIC ST., SPRINGFIELD OR 97477
6508 811 53RD ST, SPRINGFIELD OR 97478
1483 2290 GABLE ROAD, ST. HELENS OR 97051
520 281 SOUTH STATE ST, SUTHERLIN OR 97479
2834 254 CALAPOOIA ST, SUTHERLIN OR 97479
6526 4220 HWY 20, SWEET HOME OR 97386
1105 8805 N.E. 11TH, TERREBONNE OR 97760
6214 100 LONE PINE DR, THE DALLES OR 97058
6371 2702 E 2ND ST, THE DALLES OR 97058
602 2801 3RD STREET, TILLAMOOK OR 97141
1322 308 A STREET, TOLEDO OR 97391
1037 521 S.W. HALSEY ST., TROUTDALE OR 97060
272 18955 S.W. TETON AVE, TUALATIN OR 97062
6949 5325 DENVER ST, TURNER OR 97392
616 25067 JEANS RD, VENETA OR 97487
273 720 ROSE AVE, VERNONIA OR 97064
3086 439 13TH NW, WARRENTON OR 97146
282 6779 CRATER LAKE HWY, WHITE CITY OR 97502
4669 13325 ANTIOCH RD, WHITE CITY OR 97503
6565 1115 ANTHONY WAY, WHITE CITY OR 97503
5783 692 N E MAIN ST, WILLAMINA OR 97396
1181 10388 RIDDER ROAD, WILSONVILLE OR 97070
4425 368 DILLARD GARDEN R, WINSTON OR 97496
Pennsylvania
CFN Site # Address City State ZIP

3970 445 NORTH WEST ST, DOYLESTOWN PA 18901
2021 230 LINCOLN WAY EAST, NEW OXFORD PA 17350
2335 1034 BETHLEHEM PIKE, NORTH WALES PA 19454
Rhode Island
CFN Site # Address City State ZIP
6841 1036 RESERVOIR AVE, CRANSTON RI 2910
1493 9 HYLESTEAD ST., PROVIDENCE RI 2905
6400 593 EDDY ST, PROVIDENCE RI 2904
South Carolina
CFN Site # Address City State ZIP
4677 1001 IDLEWILD BLVD, COLUMBIA SC 29201
1333 4335 ATLANTA STREET, N. CHARLESTON SC 29418
3855 1415 11 AVE WEST, KENDERSLEY SK S0L1S
Tennessee
CFN Site # Address City State ZIP
5922 30 COOKEVILLE HWY, CARTHAGE TN 37030
5921 306 RED BOILING SPRINGS RD, LAFAYETTE TN 37083
6924 4589 OLD LAMAR RD, MEMPHIS TN 38118
6661 3341 ELAM FARMS PKWY, MURFREESBORO TN 37130
Texas
CFN Site # Address City State ZIP
4825 I-35 & FM 1304, ABBOTT TX 76621
6301 3758 HWY 44, ALICE TX 78332
6302 5694 HWY 359, ALICE TX 78332
4575 301 CENTRAL EXWY SOUTH, ALLEN TX 75013
5667 1101 GLENWOOD DR, ALVARADO TX 76009
5670 1101 GLENWOOD DR, ALVARADO TX 76009
6617 9645 HWY 67 EAST, ALVARAVDO TX 76009
2028 3100 DALWORTH AVE., ARLINGTON TX 76011
2946 4906 BURLESON RD, AUSTIN TX 78744
2947 4906 BURLESON RD, AUSTIN TX 78744
2954 13111 DESSAU RD, AUSTIN TX 78754
6652 713 LINGER LN, AUSTIN TX 78721
6657 8711 JOHNNY MORRIS RD, AUSTIN TX 78724
6658 8711 JOHNNY MORRIS RD, AUSTIN TX 78724
6714 4506 S INTERSTATE HWY 35, AUSTIN TX 78745
6731 9000 JOHNNY MORRIS RD, AUSTIN TX 78724
6732 9000 JOHNNY MORRIS RD, AUSTIN TX 78724
6867 629 DALTON LN, AUSTIN TX 78742
6560 444 FM 516 SOUTH, BARSTOW TX 79719
6561 19544 BUS LOOP 20, BARSTOW TX 79719
6719 1842 FM 407 E, BARTONVILLE TX 76226
4836 10330 I-10 E & HWY 146, BAYTOWN TX 77520
4635 6050 COLLEGE ST, BEAUMONT TX 77707
6063 6290 HWY 347, BEAUMONT TX 77705
6219 13969 HWY 90 WEST, BEAUMONT TX 77713
5156 205 WEST BELLS BLVD., BELLS TX 75414
6648 2200 TAYLORS VALLEY RD, BELTON TX 76513
6651 6904 WEST HIGHWAY 190, BELTON TX 76513
6616 1845 EAST HWY 67, BIG LAKE TX 76932
6179 315 S STATE HWY 121, BONHAM TX 75418
6248 1001 EAST WISE, BOWIE TX 76230
4824 2431 COMMERCE ST W, BUFFALO TX 75831
6933 1705 BRIARCROFT CT, CARROLLTON TX 75006
6621 1188 HILLS LAKE RD, CARTHAGE TX 75633
5631 15700 ANDERSON MILL RD, CEDAR PARK TX 78613
6727 15916 ANDERSON MILL RD, CEDAR PARK TX 78613
5258 1101 S MAIN STREET, CLEBURNE TX 76031
5259 1101 S MAIN STREET, CLEBURNE TX 76031
5300 102 INDUSTRIAL BLVD, CLEBURNE - TX TX 76033
6029 10155 ESPLANADE, CUERO TX 77954
2027 4224 W. LEDBETTER DR, DALLAS TX 75237
2029 1920 N. WESTMORELAND, DALLAS TX 75211
2030 121 REGAL ROW, DALLAS TX 75247
6932 2682 LOMBARDY LN, DALLAS TX 75220
6086 699 CR 493, DAYTON TX 77535
5695 1105 S HWY 51, DECATAR TX 76234
6047 401 S MAIN ST, DELL CITY TX 79837
2912 3029 TEXOMA DR, DENISON TX 75020
6180 2810 W MORTON, DENISON TX 75020
6321 3315 FM 120, DENISON TX 75020
6492 4411 US HWY 75 NORTH, DENISON TX 75020
2916 700 S STEMMONS FRWY, DENTON TX 76201
6601 22417 US HWY 59, EL CAMPO TX 77437
5213 12165 MONTWOOD, EL PASO TX 79936
5214 7900 ARTCRAFT, EL PASO TX 79932
5215 10555 GATEWAY WEST, EL PASO TX 79925
5216 8800 VISCOUNT, EL PASO TX 79925
5217 1095 SUNLAND PARK, EL PASO TX 79922
5218 10701 GATEWAY SOUTH, EL PASO TX 79924
5220 6990 NORTH DESERT BLVD, EL PASO TX 79912
5240 1100 AIRWAY BLVD, EL PASO TX 79925
6038 800 TEXAS AVE, EL PASO TX 79901
6039 11201 PELLICANO, EL PASO TX 79905
6045 5737 TRANSMOUNTAIN RD, EL PASO TX 79924
6048 5815 MONTANA, EL PASO TX 79925
6049 3615 ADMIRAL, EL PASO TX 79925
6050 13 CONCORD ST, EL PASO TX 79915
6051 8520 ALAMEDA, EL PASO TX 79907
6060 6712 GATEWAY EAST, EL PASO TX 79915
6735 1350 JOE BATTLE BLVD, EL PASO TX 79928
3723 1201 ROYAL PKWY, EULESS TX 76040
6810 1790 N FABENS RD, FABENS TX 79838
5550 2702 VALWOOD PKWY, FARMERS BRANCH TX 75234
2026 7350 SAND ST., FORT WORTH TX 76118
4377 5120 S.E. LOOP 820, FORT WORTH TX 76140
4593 3701 N SYLVANIA AVE, FORT WORTH TX 76137
6934 2451 GREAT SOUTHWEST PKWY, FORT WORTH TX 76186
6935 2509 MINNIS DR, FORT WORTH TX 76117
2915 1708 E HWY 82, GAINESVILLE TX 76240
4574 1033 E CALIFORNIA, GAINESVILLE TX 76240
2188 3526 SECURITY, GARLAND TX 75042
6931 3702 DISTRIBUTION DR, GARLAND TX 75041
2952 3121 WILLIAMS DR, GEORGETOWN TX 78628
6713 7551 N INTERSTATE HWY 35, GEORGETOWN TX 78626
6622 9913 N STATE HWY 171, GODLEY TX 76004
6930 851 POST PADDOCK RD, GRAND PRAIRIE TX 75050
6866 2102 PHILLIPS RANCH RD, GRANITE SHOALS TX 78654
5495 1098 TEXAN TRAIL, GRAPEVINE TX 76051
3670 25777 I-10 EAST, HANKAMER TX 77560
6614 7338 US HWY 79S, HENDERSON TX 75654
4829 I-30 & MAIN, HOOKS TX 75561
488 227 MC CARTY DRIVE, HOUSTON TX 77029
3669 15615 EASTEX FRWY, HOUSTON TX 77396
4835 8110 N SAM HOUSTON PKWY W, HOUSTON TX 77064
5351 6900 NORTH LOOP EAST, HOUSTON TX 77028
5352 7614 LYONS, HOUSTON TX 77020
6689 304 IRONHORSE, HUTTO TX 78634
6856 3200 FM 1660, HUTTO TX 78634
6653 5800 FM 2313, KEMPNER TX 76539
6178 4527 HIGHWAY 327, KOUNTZE TX 77625
6189 1298 FM 407, LEWISVILLE TX 75077
4737 10990 HWY 29 W, LIBERTY HILL TX 78642
6646 11729 W HWY 29, LIBERTY HILL TX 78642
6311 4923 HWY 45 SOUTH, MADISONVILLE TX 75850
6649 14201 LETTIG RD, MANOR TX 78653
6556 450 FM 1431, MARBLE FALLS TX 78654
6645 8147 US 271, MARBLE FALLS TX 78654
6654 8147 US 281, MARBLE FALLS TX 78654
6655 8147 US 281, MARBLE FALLS TX 78654
6785 8147 US 281, MARBLE FALLS TX 78654
6868 2024 CR 122, MARBLE FALLS TX 78654
6448 1815 N CENTRAL EXPRESSWAY, MCKINNEY TX 75070
6451 101 S CENTRAL EXPRESSWAY, MCKINNEY TX 75070
4820 10400 I-20 & FM 1788, MIDLAND TX 79706
6212 2700 ELKINS ROAD, MIDLAND TX 79705
6619 9601 FM 307, MIDLAND TX 79706
6639 4975 SOUTH INTERSTATE 35, NEW BRAUNFELS TX 78132
6423 6001 HWY 385, ODESSA TX 79766
4827 6201 SOUTH I-45 & PARKER, PALMER TX 75152
6310 417 NORTH COUNTY RD 2119, PECOS TX 79772
6397 1233 OIL MILL RD, PECOS TX 79772
2948 1701 GRAND AVE PKWY, PFLUGERVILLE TX 78660
2949 1701 GRAND AVE PKWY, PFLUGERVILLE TX 78660
2950 1701 A GRAND AVE PKW, PFLUGERVILLE TX 78660
6703 1701 GRAND AVE PKWY, PFLUGERVILLE TX 78660
6449 3301 AVE K, PLANO TX 75074
6450 3300 CUSTER RD, PLANO TX 75023
6452 3940 W 15TH STREET, PLANO TX 75075
6143 100949 HWY 37, PLEASANTON TX 78064
6210 40 CORGEY RD, PLEASANTON TX 78064
6618 856 COUNTY ROAD 429, PLEASANTON TX 78064
4577 300 W PRINCETON DR, PRINCETON TX 75407
6428 4154 HWY 79 W,, ROCKDALE TX 76567
6650 3099 IH35, ROUND ROCK TX 78664
6737 2801 E OLD SETTLERS BLVD, ROUND ROCK TX 78665
1831 12015 NORTH LOOP RD, SAN ANTONIO TX 78216
5784 5223 TEX-CON RD, SAN ANTONIO TX 78220
5785 5223 TEX CON RD, SAN ANTONIO TX 78220
6457 5930 BICENTENIAL RD, SAN ANTONIO TX 78219
6861 8189 NELSON RD, SAN ANTONIO TX 78252
6808 3815 HUNTER RD, SAN MARCOS TX 78666
2122 7000 BLK FM 3009, SCHERTZ TX 78154
5412 14425 I - 10 EAST, SCHERTZ TX 78154
4834 2100 HWY 36 SOUTH, SEALY TX 77474
4822 6150 W I-10, SEGUIN TX 78155
6440 1891 US HWY 62 / 180, SEMINOLE TX 79360
2911 2920 HWY 75 N, SHERMAN TX 75090
2913 1911 N TRAVIS, SHERMAN TX 75090
2914 1716 TEXOMA PKWY, SHERMAN TX 75090
4219 529 W LAMAR, SHERMAN TX 75090
4576 4424 TEXOMA PKWY, SHERMAN TX 75090
4843 1007 N TRAVIS, SHERMAN TX 75090
4930 325 E FOREST, SHERMAN TX 75091
5208 2121 N FM 1417-EXT, SHERMAN TX 75090
6431 3021 N HWY 75, SHERMAN TX 75090
6432 224 S COLLINS RD, SUNNYVALE TX 75182
6685 400 US 79, THORNDALE TX 76577
6686 400 US 79, THORNDALE TX 76577
6613 7300 HILL CITY HWY, TOLAR TX 76476
2918 990 W VAN ALSTYNE, VAN ALSTYNE TX 75495
6647 701 TX-340 LOOP, WACO TX 76706
4821 I-20 &HWY 1219, WICKETT TX 79788
4832 24627 I-45 NORTH, WOODLANDS TX 77380
Utah
CFN Site # Address City State ZIP

6593 JUNCTION HWY 89 + HWY 14, ALTON UT 84710
4379 1095 SOUTH 500 WEST, BRIGHAM CITY UT 84302
4678 44 SOUTH 1050 WEST, BRIGHMAM CITY UT 84302
3725 530 W INDUSTRIAL RD, CEDAR UT 84720
1980 734 SO. MAIN, CEDAR CITY UT 84720
2205 386 N 100 WEST, CEDAR CITY UT 84720
6147 93 S MAIN, CEDAR CITY UT 84720
6149 812 WEST 200 NORTH, CEDAR CITY UT 84720
6759 20250 WEST 2000 SOUTH, DUCHESNE UT 84021
4859 885 SOUTH PARK AVE, FILLMORE UT 84631
4805 1175 SOUTH MAIN, HEBER UT 84032
6784 1590 S HWY 40, HEBR CITY UT 84032
5952 344 SOUTH 350 EAST, KANAB UT 84741
6279 4205 COUNTY RD 313, LASAL UT 84530
5106 1070 WEST 200 NORTH, LOGAN UT 84321
6756 404 NORTH MAIN ST, LOGAN UT 84321
6757 904 S Hwy 165, LOGAN UT 84321
6761 1020 WEST 200 NORTH, LOGAN UT 84321
6762 404 N MAIN ST, LOGAN UT 84321
6764 398 N MAIN ST t, LOGAN UT 84321
6150 238 S MAIN, MILFORD UT 84751
6765 995 N HWY 191, MOAB UT 84532
4458 2025 S MAIN, NEPHI UT 84648
1898 1117 NO. 400 E., NO. SALT LAKE UT 84054
1714 975 NORTH 2000 WEST, OGDEN UT 84404
3999 2105 S 1100 WEST, OGDEN UT 84401
6751 1500 W 2550 S, OGDEN UT 84402
3649 4490 S STATE, ORDERVILLE UT 84758
1203 524 N. 1500 WEST, OREM UT 84057
3726 195 NO MAIN, PANGUITCH UT 84759
1722 1555 LOWER IRON HORS, PARK CITY UT 84060
6083 1053 IRON HORSE DR, PARK CITY UT 84060
6495 1661 W 200 S, PAROWAN UT 84761
6749 1674 WEST 1100 SOUTH, PERRY UT 84302
4900 352 W MAIN ST, PRICE UT 84501
678 200 EAST 600 SOUTH, PROVO UT 84601
6741 1105 SOUTH HIGHWAY 118, RICHFIELD UT 84701
6098 5385 WEST 15200 NORTH, RIVERSIDE UT 84334
4919 740 WEST 1550 SOUTH, SALINA UT 84654
4801 5520 W HAROLD GATTY DR, SALT LAKE CITY UT 84116
5062 2125 CONSTITUTION BLVD, SALT LAKE CITY UT 84119
6760 1655 WEST 1900 NORTH, SALT LAKE CITY UT 84116
6848 4475 W CALIFORNIA AVE, SALT LAKE CITY UT 84104
6863 2825 W 500 S, SALT LAKE CITY UT 84104
6097 183 N MAIN, SMITHFIELD UT 84335
4874 1890 N MAIN, SPANISH FORK UT 84660
4555 750 SOUTH BLUFF, ST GEORGE UT 84770
4757 845 N INDUSTRIAL RD, ST GEORGE UT 84770
6747 3795 SOUTH RIVER ROAD, ST GEORGE UT 84790
774 334 E. RIVERSIDE DR., ST. GEORGE UT 84770
1815 2410 WEST MAIN, TREMONTON UT 84337
4517 2267 WEST MAIN, TREMONTON UT 84337
5286 5175 WEST 9700 NORTH, TREMONTON UT 84337
4556 235 WEST INDUSTRIAL CENTER, WASHINGTON UT 84780
6843 80 WENDOVER BLVD, WENDOVER UT 84083
6844 80 WENDOVER BLVD, WENDOVER UT 84083
6864 5556 WEST 2455 SOUTH, WEST VALLEY CITY UT 84120
816 1710 WEST 2600 SOUTH, WOODS CROSS UT 84087
Virginia
CFN Site # Address City State ZIP

6845 7740 BOYDTON PLANK RD, ALBERTA VA 23821
966 10249 WASHINGTON HWY, ASHLAND VA 23005
6880 105 S CARTER ROAD, ASHLAND VA 23005
5679 1416 S MAIN ST, BLACKSTONE VA 23824
5629 8153 JOHN MOSBY HWY, BOYCE VA 22620
1132 18024 PITTMAN ROAD, BOYKINS VA 23827
2829 I - 85 & RT 903, BRACEY VA 23919
6682 7900 PINEY BRANCH LANE, BRISTOW VA 20136
6683 12153 HOOE ROAD, BRISTOW VA 20136
2596 719 PINE POND RD, BRODNAX VA 23920
5590 609 SECOND ST N.W., BURKEVILLE VA 23922
1171 HIGHWAY 47, CHARLOTTE CRT HS VA 23923
5206 1100 HARRIS STREET, CHARLOTTESVILLE VA 22902
1159 105 N. MAIN STREET, CHASE CITY VA 23924
1169 617 S. MAIN STREET, CHASE CITY VA 23924
2132 1644 S MILITARY HWY, CHESAPEAKE VA 23320
4419 1951 WARE BOTTOM SPR, CHESTER VA 23836
5589 13 MAIN ST, DILLWYN VA 23936
1126 14011 BOYDTON PLANK, DINWIDDIE VA 23841
6681 3401 PANTHER PRIDE DR, DUMFRIES VA 22036
1111 201 N. MAIN STREET, EMPORIA VA 23847
1125 720 N. MAIN STREET, EMPORIA VA 23847
1170 1589 Skippers Road, Empori, EMPORIA VA 23847
4152 121 COURTLAND RD, EMPORIA VA 23847
1135 339 N. COLLEGE DRIVE, FRANKLIN VA 23851
6462 10900 COURTHOUSE ROAD, FREDERICKSBURG VA 22408
1509 9886 WINCHESTER PIKE, FRONT ROYAL VA 22630
1512 202 S. COMMERCE AVE., FRONT ROYAL VA 22630
1519 202 S. COMMERCE AVE., FRONT ROYAL VA 22630
1110 6527 GEO. WASH. HWY., GRAFTON VA 23692
1811 1300 CROSS COUNTRY R, GUM SPRING VA 23065
1129 901 WINSTON CHURCHIL, HOPEWELL VA 23860
3653 500 EAST RANDOLPH RD, HOPEWELL VA 23860
5261 35242 GENERAL MAHONE BLVD, IVOR VA 23866
6699 398 BLUE STAR HWY, JARRATT VA 23867
2466 HWY 360, KEYSVILLE VA 23947
3652 38842 HWY 58, LA CROSSE VA 23950
1133 624 S. HICKS ST., LAWRENCEVILLE VA 23868
4422 3869 LAWRENCEVILLE P, LAWRENCEVILLE VA 23868
6678 14855 DUMFRIES RD, MANASSAS VA 20112
6680 14800 JOPLIN RD, MANASSAS VA 20112
1127 U.S. HWY. 1 & RT. 40, MCKENNEY VA 23872
6334 11206 DOYLE BLVD, MCKENNEY VA 72872
1502 122 RELIANCE RD., MIDDLETOWN VA 22645
5340 11900 DEERHILL ROAD, MIDLOTHIAN VA 23112
844 1243 NORVIEW AVE., NORFOLK VA 23513
897 857 MONTICELLO AVE., NORFOLK VA 23513
899 2335 AZALEA GARDEN, NORFOLK VA 23513
1399 303 E. LITTLE CREEK, NORFOLK VA 23505
1401 5555 RABY ROAD, NORFOLK VA 23502
1402 2205 MC KANN AVE., NORFOLK VA 23502
1656 7501 TIDEWATER DR., NORFOLK VA 23505
1658 2628 TIDEWATER DR., NORFOLK VA 23509
1659 16TH ST. & OCEAN VI, NORFOLK VA 23503
5420 5369 PRINCESS ANNE ROAD, NORFOLK VA 23502
6240 2504 E LITTLE CREEK RD, NORFOLK VA 23518
6479 930 BRIAR HILL RD, NORFOLK VA 23502
1114 3650 GARWOOD AVENUE, PORTSMOUTH VA 23701
2071 103 HIRST RD, PURCELLVILLE VA 20132
765 5TH & MAURY STREETS, RICHMOND VA 23224
766 3001 BELLS ROAD, RICHMOND VA 23224
809 2730 W LEIGH STREET, RICHMOND VA 23220
5720 2216 CHARLES CITY RD, RICHMOND VA 20231
1166 920 E. ATLANTIC ST., SOUTH HILL VA 23970
1167 1428 W. DANVILLE ST., SOUTH HILL VA 23970
5122 760 WARRIOR DRIVE, STEPHEN CITY VA 22655
1503 5116 MAIN ST., STEPHENS CITY VA 22656
6499 121 FAIRFAX PIKE, STEPHENS CITY VA 22655
3015 314 W KING ST, STRASBURG VA 22657
848 2865 PRUDEN BLVD., SUFFOLK VA 23434
5394 106 PINNER ST, SUFFOLK VA 23434
2595 362 K.V. RD, VICTORIA VA 23974
846 246 JERSEY AVE., VIRGINIA BEACH VA 23462
1131 2001 INDIAN RIVER RD, VIRGINIA BEACH VA 23456
2819 4920 SOUTHERN BLVD, VIRGINIA BEACH VA 23462
4548 5636 PRINCESS ANNE RD, VIRGINIA BEACH VA 23462
5362 5556 GENERAL MAHONE HWY, WAVERLY VA 23890
6803 6389 GENERAL MAHONE HWY, WAVERLY VA 23890
1008 270 GLASS ISLAND, WEST POINT VA 23181
1501 145 STINE LANE, WINCHESTER VA 22602
1504 992 MILLWOOD AVE., WINCHESTER VA 22603
1506 1208 BERRYVILLE AVE., WINCHESTER VA 22602
1508 2613 VALLEY AVE., WINCHESTER VA 22601
1518 2200 S. LOUDOUN ST., WINCHESTER VA 22601
1719 2200 S. LOUDOUN ST., WINCHESTER VA 22601
2794 1462 N FREDERICK PIK, WINCHESTER VA 22602
4957 1571 MARTINSBURG PIKE, WINCHESTER VA 22603
6226 303 W BOSCAWEN ST, WINCHESTER VA 22601
6676 14000 SMOKETOWN ROAD, WOODBRIDGE VA 22192
6677 3001 OLD BRIDGE ROAD, WOODBRIDGE VA 22192
6679 14051 SPRIGGS ROAD, WOODBRIDGE VA 22193
1507 345 RESERVOIR RD., WOODSTOCK VA 22664
1510 21808 OLD VALLEY PIK, WOODSTOCK VA 22664
1511 21808 OLD VALLEY PIK, WOODSTOCK VA 22664
Vermont
CFN Site # Address City State ZIP

3481 342-360 NORTH MAIN S, BARRE VT 5641
4650 705 ROCKINGHAM RD, BELLOWS FALLS VT 5101
3450 733 MAIN ST, BENNINGTON VT 5201
4396 RTE 30 N, BOMOSEEN VT 5732
3945 ROUTE 5 & 25, BRADFORD VT 5033
3919 3279 MCCONNELL RD, BRANDON VT 5733
3491 500 RIVERSIDE AVE, BURLINGTON VT 5401
3485 3171 ETHAN ALBON HWY, CHARLOTTE VT 5445
3484 336 MALLETTES BAY AV, COLCHESTER VT 5446
3487 ROUTE 15, ESSEX CENTER VT 5452
3476 50 SUSIE WILSON RD, ESSEX JUNCTION VT 5446
3493 103 A PEARL ST, ESSEX JUNCTION VT 5451
3236 1098 MAIN ST, FAIRFAX VT 5454
3489 19 BALLARD CORNER RD, HINESBURG VT 5461
3582 ROUTE 7, MILTON VT 5468
3749 26 CONGRESS ST, MORRISVILLE VT 5661
3745 56 ETHAN ALLEN HWY, NEW HAVEN VT 5472
3478 4276 ROUTE 106, PERKINSVILLE VT 5151
3747 US ROUTE 4, QUECHEE VT 5059
3483 2162 SHELBURNE RD, SHELBURNE VT 5482
2899 1855 SHELBOURNE RD, SO BURLINGTON VT 5403
3492 1055 WILLISTON RD, SO BURLINGTON VT 5403
3557 KENNEDY DR, SO BURLINGTON VT 5403
3752 1241 WILLISTON, SO BURLINGTON VT 5403
3452 510 SHELBURNE RD, SO. BURLINGTON VT 5403
3482 500 ROUTE 2, SOUTH HERO VT 5486
3479 360 RIVER ST, SPRINGFIELD VT 5156
3238 233 S MAIN ST, ST ALBANS VT 5478
3947 932 MEMORIAL DR, ST JOHNSBURY VT 5863
3917 745 SOUTH MAIN ST, STOWE VT 5672
3756 31 GRAND AVE, SWANTON VT 5488
5100 2886 ROUTE 302, WELLS RIVER VT 5081
3761 32 BUSINESS CNTR RD, WILLAMSTOWN VT 5679
6276 1416 MARSHALL AVE, WILLISTON VT 5495
3480 500 ESSEX RD, WILLSITON VT 5495
3488 357 MAIN ST, WINOOSKI VT 5404
Washington
CFN Site # Address City State ZIP

834 311 N.W. BLVD., ABERDEEN WA 98520
836 2616 PORT INDUSTRIAL, ABERDEEN WA 98520
6420 2616 PORT INDUSTRIAL, ABERDEEN WA 98520
6421 2616 PORT INDUSTRIAL, ABERDEEN WA 98520
2790 2035 VALLEY HWY 9, ACME WA 98220
3608 1374 NORTH ST, ADDY WA 99101
1009 208 WEST AVE. SOUTH, ARLINGTON WA 98223
352 330 C STREET N.W., AUBURN WA 98001
2836 5550 AUBURN WAY S, AUBURN WA 98092
2837 1725 AUBURN WAY NO, AUBURN WA 98071
5893 1225 37 ST NW, AUBURN WA 98001
6974 510 W MAIN ST, BATTLE GROUND WA 98604
1378 110 N.E. S.R. 300, BELFAIR WA 98528
353 1715 N. STATE ST., BELLINGHAM WA 98225
354 3910 BENNET\I-5 & AI, BELLINGHAM WA 98226
1016 2200 BAKERVIEW RD., BELLINGHAM WA 98226
1436 5296 GUIDE MERIDIAN, BELLINGHAM WA 98226
6549 2418 ALABAMA ST, BELLINGHAM WA 98229
6589 20476 SW B ST, BEVERLY WA 99321
6221 204 W STEUBEN ST, BINGEN WA 98605
355 1307 BOBLETT, BLAINE WA 98230
6360 5237 AUTO CENTER WAY, BREMERTON WA 98312
2787 9552 OLD HWY 99 N ROAD, BURLINGTON WA 98284
6252 9552 OLD HWY 99 N ROAD, BURLINGTON WA 98284
6859 887 NEVITT RD, BURLINGTON WA 98233
1189 71 CARLSBORG RD, CARLSBORG WA 98362
988 132 TITCHENAL WAY, CASHMERE WA 98815
4881 1040 DOUGHERTY DR NE, CASTLE ROCK WA 98611
5903 1040 DOUGHERTY DR NE, CASTLE ROCK WA 98611
6031 204 W REYNOLDS AVE, CENTRALIA WA 98531
644 1366 RUSH ROAD, CHEHALIS WA 98532
6011 1366 RUSH RD, CHEHALIS WA 98532
5388 2509 HWY 395 SOUTH, CHEWELAH WA 99109
504 13TH STREET AND PORT, CLARKSTON WA 99403
5413 1ST AND SHORT ST, CLE ELUM WA 98922
6537 1000 E 1ST STREET, CLE ELUM WA 98922
238 W 125 WALLA WALLA HW, COLFAX WA 99111
3607 113 W WALLA WALLA HW, COLFAX WA 99111
4618 285 WEST 5TH AVE, COLVILLE WA 99114
4702 555 RAILROAD ST, COLVILLE WA 99114
546 HIGHWAY 21, CURLEW WA 99118
6795 419041 SR 20, CUSICK WA 99119
340 627 CLEAR CREEK RD., DARRINGTON WA 98241
873 WEST MAIN STREET, DAYTON WA 99328
6055 1501 EAST CRAWFORD, DEER PARK WA 99006
6061 96 GRANT ROAD, EAST WENATCHEE WA 98802
2035 117 WASHINGTON AVE, EATONVILLE WA 98328
5721 2300 CANYON RD, ELLENSBURG WA 98926
6281 1331 W UNIVERSITY WAY, ELLENSBURG WA 98936
6284 1307 N DOLLAR WAY RD, ELLENSBURG WA 98926
6958 2300 CANYON RD, ELLENSBURG WA 98926
6390 12 SHOUWEILER TRACTS RD E, ELMA WA 98541
652 13060 GLADE NORTH RO, ELTOPIA WA 99330
2034 680 GRIFFIN AVE, ENUMCLAW WA 98022
395 724 LEONARD ROAD, ETHEL WA 98542
364 2815 HIGHLAND ST., EVERETT WA 98201
4586 6300 GLENWOOD AVE, EVERETT WA 98203
662 33101 PACIFIC HWY SO, FEDERAL WAY WA 98003
2163 33101 PACIFIC HWY SO, FEDERAL WAY WA 98003
6309 30405 PACIFIC HWY SOUTH, FEDERAL WAY WA 98003
6557 3310 SLATER RD, FERNDALE WA 98248
2799 3200 20TH AVE E, FIFE WA 98424
3998 2401 70th AVE EAST, FIFE WA 98424
6253 2401 70th AVE EAST, FIFE WA 98424
1013 392 HWY 110 LAPUSH R, FORKS WA 98331
5083 203 E CALIFORNIA STREET, GARFIELD WA 99130
6728 218 ROYAL ANNE DR WEST, GEORGE WA 98824
5369 20500 OLD HWY 99 SW, GRAND MOUND WA 98531
3026 940 E WINE COUNTRY R, GRANDVIEW WA 98930
6873 1221 BAILEY AVE, GRANGER WA 98932
6881 18724 E CATALDO AVE, GREENACRES WA 99016
637 128 US HWY 101, HOQUIAM WA 98550
6417 128 US HWY 101, HOQUIAM WA 98550
1015 1200 N HENDRICKSON, KALAMA WA 98625
367 103 WEST MAIN, KELSO WA 98626
1393 1281 S. 13TH, KELSO WA 98626
653 206 NORTH GUM, KENNEWICK WA 99336
713 601 N KELLOGG ST, KENNEWICK WA 99336
6543 214307 E SR 397, KENNEWICK WA 99337
350 22018 84TH AVENUE-SO, KENT WA 98329
2036 20241 84TH AVE. S., KENT WA 98402
4276 22018 84TH AVENUE-SO, KENT WA 98329
5786 8615 S 192ND, KENT WA 98032
6250 20241 84th AVE SOUTH, KENT WA 98032
6442 8108 S 212TH ST, KENT WA 98032
6167 EXIT 115 SOUTH MAIN, KITTITAS WA 98934
245 N 302 MAIN, LA CROSSE WA 99143
2037 1312 FONES RD S.E., LACEY WA 98503
5026 6410 STATE ROUTE 92, LAKE STEVENS WA 98258
6515 3701 STELLACOOM RD SW, LAKEWOOD WA 98499
2488 21804 E MISSION, LIBERTY LAKE WA 99019
1978 790 S PENCE RD, LIND WA 99341
5939 420 W 2ND AVE, LIND WA 99341
370 1161 INDUSTRIAL WY, LONGVIEW WA 98632
5567 416 OREGON WAY, LONGVIEW WA 98632
2788 31387 SR 20, LYMAN WA 98263
6068 869 EAST BADGER RD, LYNDEN WA 98264
6283 6905 GUIDE MERIDIAN, LYNDEN WA 98264
393 10 AIRPORT ROAD, MANSFIELD WA 98830
5633 17825 CEDAR GROVE RD SE, MAPLE VALLEY WA 98038
5181 1401 172ND STREET NE, MARYSVILLE WA 98271
6612 525 THUNDERBIRD WAY S, MATTAWA WA 99349
6809 723 GOVERNMENT RD, MATTAWA WA 99349
1498 35618 HWY. 507 SO., MCKENNA WA 98558
327 523 RAILROAD AVENUE, MONROE WA 98272
639 716 MAIN ST SOUTH, MONTESANO WA 98563
6418 716 MAIN ST SOUTH, MONTESANO WA 98563
6419 716 MAIN ST SOUTH, MONTESANO WA 98563
373 111 MAPLE STREET, MORTON WA 98356
365 1810 E. KITTLESON RO, MOSES LAKE WA 98837
4921 5219 PATTON BLVD NE, MOSES LAKE WA 98837
6438 11852 WHEELER RD, MOSES LAKE WA 98837
6574 3000 W BROADWAY AVE, MOSES LAKE WA 98837
5637 16159 MC LEAN RD, MOUNT VERNON WA 98273
5237 7540 POSTMA ROAD, MOXEE WA 98936
2792 14779 HWY 9, MT VERNON WA 98273
5972 1515 FREEWAY DR, MT VERNON WA 98273
361 3408 CEDARDALE RD, MT. VERNON WA 98273
334 SR401 & SR4 (INTERSE, NASELLE WA 98638
6433 5912 N HWY 291, NINE MILE FALLS WA 99026
5080 108 EAST STEPTOE, OAKSDALE WA 99158
720 303 THURSTON AVE NE, OLYMPIA WA 98501
721 501 LILLY RD SE, OLYMPIA WA 98501
5636 7226 PACIFIC AVE, OLYMPIA WA 98503
6769 3444 SOUTHBAY RD NE, OLYMPIA WA 98506
6459 800 E RIVERSIDE DRIVE, OMAK WA 98841
990 1250 S. MAIN STREET, OROVILLE WA 98844
6700 304 N WASHINGTON AVE, ORTING WA 98360
790 60 EAST COLUMBIA, OTHELLO WA 99344
6277 1892 CUNNINGHAM RD, OTHELLO WA 99344
237 N 125 MILL, PALOUSE WA 99161
650 919 EAST AINSWORTH, PASCO WA 99302
660 2502 N. 4TH AVE, PASCO WA 99301
1073 221 W. VINEYARD DR., PASCO WA 99301
5979 2300 E ST HELENS ST, PASCO WA 99301
6332 2100 E HILLSBORO, PASCO WA 99301
6488 5507 N RAILROAD AVE, PASCO WA 99301
689 411 INDUSTRIAL WAY, PATEROS WA 98846
1434 1820 MAIN ST., POMEROY WA 99347
1117 402 MARINE DRIVE, PORT ANGELES WA 98362
1121 501 MARINE DRIVE, PORT ANGELES WA 98363
1191 605 SOUTH TRUCK RT., PORT ANGELES WA 98363
6422 501 MARINE DRIVE, PORT ANGELES WA 98363
6519 404 ECLIPSE INDUSTRIAL PKW, PORT ANGELES WA 98362
6818 4773 S DRY CREEK ROAD, PORT ANGELES WA 98363
6410 6750 BETHEL RD SE, PORT ORCHARD WA 98367
1118 23 SETON ROAD, PORT TOWNSEND WA 98368
3526 113 S D ST, PRESCOTT WA 99348
6384 101 MERLOT DR, PROSSER WA 99350
6598 1000 BENNETT AVE, PROSSER WA 99350
236 7603 SR 270, PULLMAN WA 99163
244 S 935 GRAND, PULLMAN WA 99163
246 4481 SR 27, PULLMAN WA 99163
5640 1455 SE BISHOP BLVD, PULLMAN WA 99163
6777 17808 CANYON RD E, PUYALLOP WA 98375
391 9 N. CENTRAL, QUINCY WA 98848
6819 16010 RD 1 NW, QUINCY WA 98848
5778 16506 VAIL LOOP SE, RAINIER WA 98576
396 107 GHARET ROAD, RANDLE WA 98377
6548 27034 S.E. KENT KANGLEY RD, RAVENSDALE WA 98051
833 451 SO FRANKLIN ST., RAYMOND WA 98577
6416 451 SO FRANKLIN ST, RAYMOND WA 98577
330 7822 180TH AVE NE, REDMOND WA 98052
339 310 HIGHWAY 21E, REPUBLIC WA 99166
714 917 AARON WAY, RICHLAND WA 99352
4759 2814 319TH ST NW, RIDGEFIELD WA 98642
5082 1206 S. WHITMAN AVE, ROSALIA WA 99158
4910 109 ROYAL AVE NW, ROYAL CITY WA 99357
331 465 S HOLGATE, SEATTLE WA 98134
470 6760 W MARGINAL WY S, SEATTLE WA 98106
2039 13123 48TH AVE. S., SEATTLE WA 98158
5901 9525 14TH AVE S, SEATTLE WA 98108
6688 2001 W GARFIELD, SEATTLE WA 98119
6954 6760 WEST MARGINAL WAY S, SEATTLE WA 98106
2906 9999 8TH AVE. SO, SEATTLE WA 98134
1074 655 SUNSET PARK DR., SEDRO WOOLLEY WA 98284
2791 700 BORSETH ST HWY 2, SEDRO WOOLLEY WA 98284
6436 103 N TOWNSHIP, SEDRO-WOOLLEY WA 98284
640 109 N. FRONT STREET, SHELTON WA 98584
1968 641 WEST GOLDEN PHEA, SHELTON WA 98584
4529 150 W SANDERSON WAY, SHELTON WA 98584
6315 202 AVENUE D, SNOHOMISH WA 98290
378 7707 E VALLEYWAY, SPOKANE WA 99212
379 E 16909 EUCLID, SPOKANE WA 99216
871 3813 E. FRANCIS, SPOKANE WA 99207
2178 4110 S FOSEEN RD, SPOKANE WA 99204
2489 701 E 2ND AVE, SPOKANE WA 99202
2831 3709 S GEIGER, SPOKANE WA 99224
2877 3125 E MISSION, SPOKANE WA 99204
2878 8213 N MARKET, SPOKANE WA 99217
2879 925 E WELLSLEY, SPOKANE WA 99207
2976 10222 N DIVISION, SPOKANE WA 99218
2977 1520 N PINES RD., SPOKANE WA 99206
4508 1918 N HAMILTON ST, SPOKANE WA 99207
5841 6606 E BROADWAY, SPOKANE WA 99212
6201 3602 E SPRAGUE, SPOKANE WA 99202
4802 316 SOUTH COLFAX ST, SPRAGUE WA 99032
2980 7306 267TH PL N.W., STANWOOD WA 98292
6369 33902 SR 2, SULTAN WA 98294
6535 1015 CHERRY ST, SUMAS WA 98295
6550 1015 CHERRY ST, SUMAS WA 98295
2032 142ND AVE E., SUMNER WA 98390
6251 142nd AVE EAST, SUMNER WA 98390
2065 135 W SOUTH HILL RD, SUNNYSIDE WA 98944
6599 1720 EASTWAY DR, SUNNYSIDE WA 98944
372 3224 SOUTH TACOMA WAY, TACOMA WA 98409
2038 3101 PACIFIC HWY E, TACOMA WA 98424
2798 3059 S LAWRENCE ST, TACOMA WA 98409
6241 1214 PUYALLUP AVE, TACOMA WA 98421
5081 101 W. POPLAR, TEKOA WA 99033
6706 410 GLADMAR RD, THORP WA 98946
6989 410 GLADMAR RD, THORP WA 98946
1299 123 FOSTER CREEK RD., TOLEDO WA 98591
5585 123 FOSTER CREEK RD, TOLEDO WA 98591
385 107 W 4TH, TONASKET WA 98855
4912 19 EAST 2ND AVE, TOPPENISH WA 98948
3660 MAIN & WALNUT ST, TOUCHET WA 99360
366 822 CENTER ST, TUMWATER WA 98501
6398 2310 RUDKIN RD, UNION GAP WA 98903
239 N 402 MONTGOMERY, UNIONTOWN WA 99179
362 1503 NE 136 ST, VANCOUVER WA 98684
363 3200 SE. COLUMBIA WAY, VANCOUVER WA 98661
446 11516 NE 66TH ST, VANCOUVER WA 98662
2487 7107 NE VANCOUVER MA, VANCOUVER WA 98661
3525 111 N 9TH, WALLA WALLA WA 99362
3717 111N 9TH ST, WALLA WALLA WA 99362
3719 111 N 9TH, WALLA WALLA WA 99362
904 HWY 17-170, WARDEN WA 99344
1371 ROAD U & HWY. 170, WARDEN WA 98857
376 3RD AND C STREETS, WASHOUGAL WA 98671
1142 110 NORTH STREET, WASHTUCNA WA 99371
390 3 E CHEHALIS, WENATCHEE WA 98801
547 2732 EUCLID, WENATCHEE WA 98801
930 HWY 105, WESTPORT WA 98595
1148 13608 N.E. 177 PLACE, WOODINVILLE WA 98072
5635 22014 BOSTIAN RD, WOODINVILLE WA 98072
5839 20306 144TH AVE NE, WOODINVILLE WA 98072
729 1800 Schurman Way, WOODLAND WA 98674
654 1600 Rudkin Road, YAKIMA WA 98901
683 1520 RIVER ROAD, YAKIMA WA 98901
1285 904 S. 3RD STREET, YAKIMA WA 98901
Wisconsin

CFN Site # Address City State ZIP

6894 611 HANSEN RD, GREEN BAY WI 54304
6903 3500 NEWVILLE RD, JANESVILLE WI 53545
6893 3719 LEXINGTON AVE, MADISON WI 53714
6888 1020 WEST BODEN COURT, MILWAUKEE WI 53221
6889 5008 N 119TH ST, MILWAUKEE WI 53225
6891 9110 N 107TH ST, MILWAUKEE WI 53224
6887 16735 W CLEVELAND AVE, NEW BERLIN WI 53151
6890 1511 PEARL ST, WAUKESHA WI 53186
6892 435 S 116TH ST, WEST ALLIS WI 53214
West Virginia
CFN Site # Address City State ZIP
5166 218 BUSINESS STREET, BECKLEY WV 25801
1007 500 RIVER EAST DR., BELLE WV 25015
1397 2201 - 6TH AVE. B, CHARLESTON WV 25312
701 N. POWER HOUSE ADD., LOGAN WV 25601
Wyoming
CFN Site # Address City State ZIP
6664 155 N 4TH, BASIN WY 82410
2174 519 S POPLAR, CASPER WY 82601
2306 1001 EAST 2ND ST, CASPER WY 82601
3671 6680 W YELLOWSTONE, CASPER WY 82604
6367 5076 W YELLOWSTONE HWY, CASPER WY 82604
1712 2310 W. LINCOLNWAY, CHEYENNE WY 82201
6022 1737 17TH ST, CODY WY 82414
4844 1115 W YELLOWSTONE HWY, DOUGLAS WY 82633
5431 100 W YELLOWSTONE HWY, DOUGLAS WY 82633
4188 6985 NUGGET, EVANSVILLE WY 82636
6951 6985 NUGGET, EVANSVILLE WY 82636
6813 302 E LAKEWAY, GILLETTE WY 82718
6812 393 E BIRCH, GLENROCK WY 82637
6663 500 N 6TH, GREYBULL WY 82426
1988 1055 W. BROADWAY, JACKSON WY 83001
5280 580 WEST BROADWAY, JACKSON WY 83001
530 400 SALT CREEK HWY, MILLS WY 82644
2006 1601 INVERNESS, RAWLINS WY 82301
2075 824 EAST CEDAR, RAWLINS WY 82301
6089 302 AIRPORT RD, RAWLINS WY 82301
6090 1580 W SPRUCE ST, RAWLINS WY 82301
4668 1620 ELK ST, ROCK SPRINGS WY 82901
5180 505 D STREET, ROCK SPRINGS WY 82901
5195 1781 BLAIRTOWN ROAD, ROCK SPRINGS WY 82901
5529 1900 YELLOWSTONE RD, ROCK SPRINGS WY 82901
5530 1652 9TH ST, ROCK SPRINGS WY 82901
5531 1645 SUNSET DR, ROCK SPRINGS WY 82901
3682 110 W 2ND ST, SHOSHONI WY 82649
5527 100 RAMPART DR, WRIGHT WY 82718