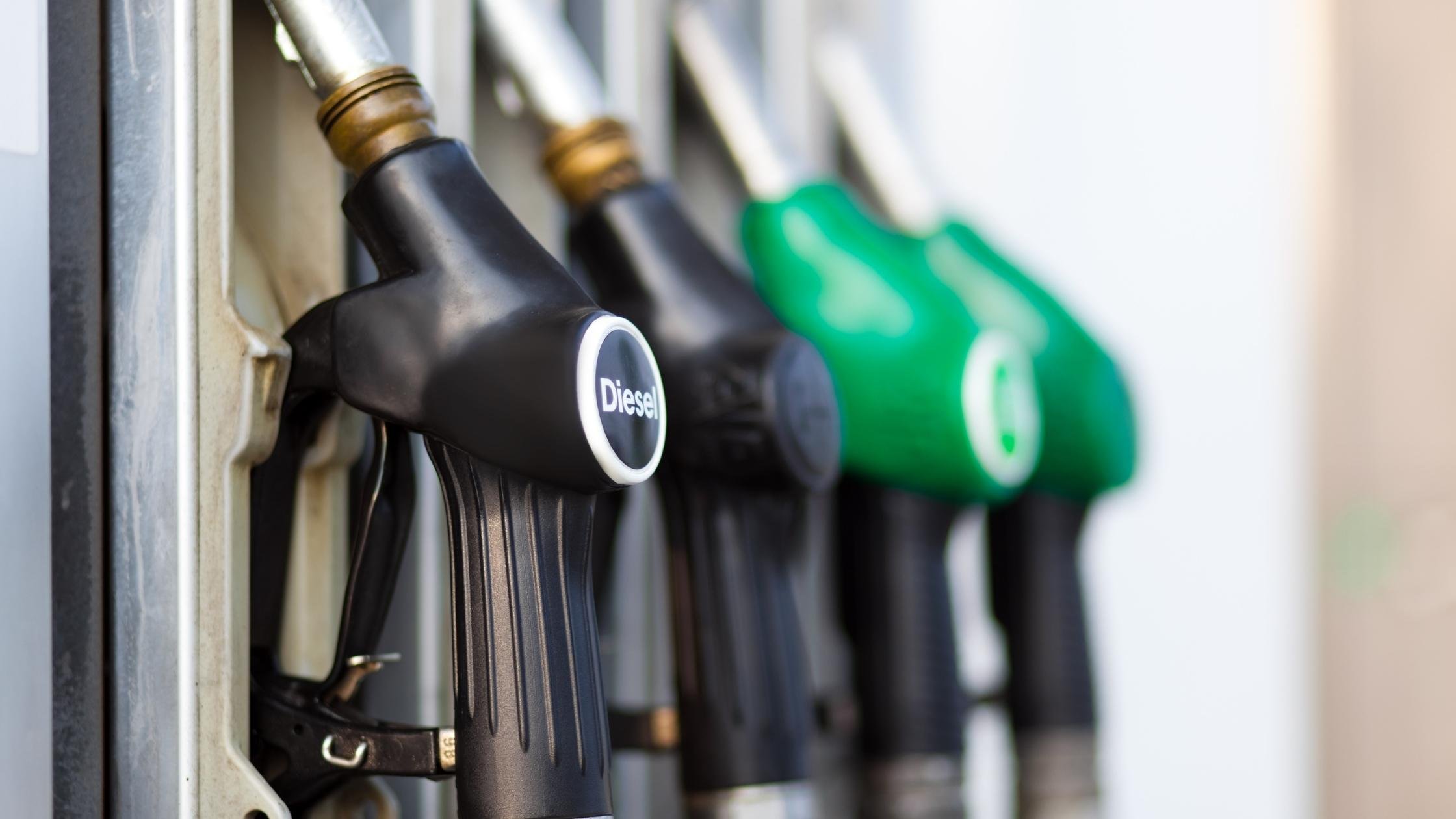 What is biodiesel exactly? Biodiesel is a renewable and sustainable fuel that is made from natural and organic sources. It is a type of biofuel that is derived from vegetable oils, animal fats and other organic materials. Biodiesel is gaining popularity as an alternative fuel source due to its environmental and economic benefits. In this blog post, we'll explore what is biodiesel, how it is made, its advantages and its limitations.
What is biodiesel fuel?
Biodiesel is a fuel that is made from natural and organic materials, including vegetable oils and animal fats. The raw materials used for making biodiesel are usually obtained from renewable sources such as soybeans, palm oil and other crops. Biodiesel fuel can be used in diesel engines, and it is usually blended with petroleum diesel to improve its performance and reduce emissions.
How is biodiesel made?
Biodiesel is made through a process called transesterification. In this process, the triglycerides (fatty acids) in vegetable oils or animal fats are reacted with an alcohol (usually methanol) and a catalyst (usually sodium hydroxide or potassium hydroxide) to produce biodiesel and glycerin. The chemical reaction breaks down the triglycerides into their constituent parts, which are then recombined to form biodiesel and glycerin. The biodiesel is then washed to remove any impurities.
Advantages of biodiesel fuel
Biodiesel fuel has several advantages over traditional petroleum-based diesel fuel. First, it is a renewable and sustainable fuel source. The raw materials used to make it can be grown and replenished, unlike fossil fuels, which are finite resources. Second, biodiesel produces lower emissions than petroleum diesel. It produces fewer greenhouse gases, such as carbon dioxide. It also produces fewer pollutants such as sulfur oxides, nitrogen oxides and particulate matter, which can be harmful to human health and the environment. Third, biodiesel is biodegradable and non-toxic, making it safer to handle and store than petroleum.
Limitations of biodiesel fuel
Despite its advantages, biodiesel fuel also has some limitations. First, it can be more expensive to produce than petroleum diesel. The raw materials used to make biodiesel can be more expensive than crude oil, which is used to make petroleum diesel. Second, biodiesel has a lower energy density than petroleum diesel. This might result in reduced fuel economy and engine performance for some vehicles. Although, the lubricity in biodiesel can also help prevent premature wear and tear on vehicle engines, which could be beneficial in the long run. Third, biodiesel can more easily gel in cold temperatures, which can cause problems for engines in colder climates.
Types of biodiesel blends
Biodiesel can be blended with petroleum diesel in different proportions to create different blends of biodiesel. The most common blends are:
B5: B5 is a blend of 5% biodiesel and 95% petroleum diesel. It is the most commonly used biodiesel blend in the United States. B5 can be used in any diesel engine without modification, and it provides some of the environmental benefits of biodiesel while maintaining engine performance.
B20: B20 is a blend of 20% biodiesel and 80% petroleum diesel. It is also a commonly used biodiesel blend in the United States. B20 biodiesel can be used in most diesel engines with little to no modification, and it provides significant environmental benefits compared to petroleum diesel.
B100: B100 is pure biodiesel, with no petroleum diesel blended in. B100 can be used in diesel engines that have been modified to run on biodiesel. B100 provides the greatest environmental benefits of any biodiesel blend, but it requires modifications to the vehicle and can be more expensive than other blends.
Other blends: Other biodiesel blends, such as B2 (2% biodiesel and 98% petroleum diesel), B10 (10% biodiesel and 90% petroleum diesel), and B50 (50% biodiesel and 50% petroleum diesel) are also available. These blends provide varying degrees of environmental benefits.
It is important to note that different blends of biodiesel have different properties than pure petroleum diesel, including different viscosity, lubricity and cold weather performance. Although many diesel engines can use biodiesel, be sure to check with your engine manufacturer or a qualified mechanic before using biodiesel blends in your engine.
How do I find biodiesel near me?
Biodiesel is available at various locations across the United States. Certain fuel cards like the CFN card include access to commercial fuel stations that carry biodiesel, among other fuel products. This can be a useful option for businesses and trucking fleets that want access to biodiesel and the benefits of a fuel management program. Below is a list of locations that carry biodiesel products:
| | | | | | |
| --- | --- | --- | --- | --- | --- |
| State | City | Address | Zip | CFN Site # | Product |
| AZ | LAKE HAVASU CITY | 750 N.KIOWA AVE | 86403 | 309 | B5 ULSD/LSD #2 |
| AZ | PHOENIX | 2343 N. 27TH AVENUE | 85034 | 304 | B20 ULSD/LSD #2 |
| CA | BAKERSFIELD | 8200 KIMBER | 93307 | 47 | B20 ULSD/LSD #2 |
| CA | BAKERSFIELD | 2201 S UNION AVE | 93307 | 7211 | B20 ULSD/LSD #2 |
| CA | BAKERSFIELD | 2201 S UNION AVE | 93307 | 7211 | B5 ULSD/LSD #2 |
| CA | BAKERSFIELD | 2023 METTLER FRONTAGE RD W | 93313 | 43 | B20 ULSD/LSD #2 |
| CA | COLTON | 2300 E STEEL RD | 92324 | 7199 | B20 ULSD/LSD #2 |
| CA | COLTON | 791 E VALLEY BLVD | 92324 | 7255 | B20 ULSD/LSD #2 |
| CA | CORONA | 1226 MAGNOLIA AVE | 92879 | 29 | B10 ULSD/LSD #2 |
| CA | CORONA | 1226 MAGNOLIA AVE | 92879 | 29 | B20 ULSD/LSD #2 |
| CA | CORONA | 1226 MAGNOLIA AVE | 92879 | 68 | B10 ULSD/LSD #2 |
| CA | CORONA | 1226 MAGNOLIA AVE | 92879 | 68 | B20 ULSD/LSD #2 |
| CA | CUDAHY | 8445 S ATLANTIC AVE. | 90201 | 2893 | B20 ULSD/LSD #2 |
| CA | DELANO | 14314 COUNTY LINE RD | 93215 | 7403 | B20 ULSD/LSD #2 |
| CA | FRESNO | 4021 SOUTH MAPLE AVENUE | 93725 | 565 | B20 ULSD/LSD #2 |
| CA | FRESNO | 4021 SOUTH MAPLE AVENUE | 93725 | 565 | B99 LSD #2 |
| CA | FRESNO | 4021 SOUTH MAPLE AVENUE | 93725 | 5349 | B20 ULSD/LSD #2 |
| CA | GARDENA | 101 W VICTORIA STREET | 90248 | 7253 | B20 ULSD/LSD #2 |
| CA | GOLETA | 55 DEPOT | 93117 | 1381 | B20 ULSD/LSD #2 |
| CA | GOLETA | 55 DEPOT | 93117 | 1381 | B5 ULSD/LSD #2 |
| CA | LODI | 1126 EAST PINE ST | 95240 | 1012 | B20 ULSD/LSD #2 |
| CA | LOS ANGELES | 3152 BANDINI BLVD. | 90023 | 1343 | B20 ULSD/LSD #2 |
| CA | LOS BANOS | 1080 H STREET | 93635 | 343 | B20 ULSD/LSD #2 |
| CA | MCFARLAND | 31975 FAMOSO RD | 93250 | 7589 | B20 ULSD/LSD #2 |
| CA | MENIFEE | 27503 MCCALL BLVD | 92570 | 7329 | B20 ULSD/LSD #2 |
| CA | MORENO VALLEY | 22330 CACTUS AVE | 92553 | 7327 | B20 ULSD/LSD #2 |
| CA | MOUNTAIN VIEW | 310 NORTH WHISMAN ROAD | 94043 | 5325 | B20 ULSD/LSD #2 |
| CA | PASO ROBLES | 2400 GOLDEN HILL RD | 93446 | 735 | B20 ULSD/LSD #2 |
| CA | PEARBLOSSOM | 13030 PEARBLOSSOM HIGHWAY | 93553 | 5072 | B20 ULSD/LSD #2 |
| CA | RIVERSIDE | 6171 QUAIL VALLEY CT | 92507 | 6443 | B20 ULSD/LSD #2 |
| CA | SAN DIEGO | 8490 AVENIDA DE LA FUENTE | 92154 | 4676 | B20 ULSD/LSD #2 |
| CA | SAN DIEGO | 2222 AVENIDA COSTA D | 92173 | 1376 | B20 ULSD/LSD #2 |
| CA | SAN FRANCISCO | 190 E. GRAND AVE | 94080 | 104 | B20 ULSD/LSD #2 |
| CA | SAN JOSE | 4962 ALAMEDEN WAY | 95118 | 5312 | B20 ULSD/LSD #2 |
| CA | SAN JOSE | 1304 PIEDMONT ROAD | 95132 | 5328 | B20 ULSD/LSD #2 |
| CA | SANTA CRUZ | 139 ENCINAL STREET | 95060 | 1286 | B20 ULSD/LSD #2 |
| CA | SANTA ROSA | 2515 GUERNEVILLE ROAD | 95401 | 5346 | B20 ULSD/LSD #2 |
| CA | SANTA ROSA | 365 TODD ROAD | 95407 | 1083 | B20 ULSD/LSD #2 |
| CA | SANTA ROSA | 55 EAST TODD ROAD | 95407 | 5316 | B20 ULSD/LSD #2 |
| CA | SANTEE | 11427 WOODSIDE AVE | 92071 | 6401 | B20 ULSD/LSD #2 |
| CA | SOUTH EL MONTE | 1903 N.DURFEE AVE | 91733 | 8 | B20 ULSD/LSD #2 |
| CA | UKIAH | 3371 NO. STATE ST. | 95482 | 175 | B20 ULSD/LSD #2 |
| CA | VENTURA | 6417 VENTURA BLVD | 93003 | 5096 | B20 ULSD/LSD #2 |
| CA | VICTORVILLE | 13735 HESPERIA | 92392 | 84 | B20 ULSD/LSD #2 |
| CA | VISALIA | 6603 BETTY DR | 93291 | 7212 | B20 ULSD/LSD #2 |
| CO | COLORADO SPRINGS | 529 S SAHWATCH ST | 80903 | 6480 | B20 ULSD/LSD #2 |
| CO | COLORADO SPRINGS | 301 SOUTH 10TH | 80904 | 716 | B20 ULSD/LSD #2 |
| CO | COLORADO SPRINGS | 2808 N NEVADA AVENUE | 80907 | 712 | B20 ULSD/LSD #2 |
| CO | ENGLEWOOD | 4601 SO SANTA FE | 80110 | 7317 | B5 ULSD/LSD #2 |
| ID | COTTONWOOD | 501 MAIN ST | 83522 | 1433 | B20 ULSD/LSD #2 |
| ID | IDAHO FALLS | 2251 N HOLMES | 83401 | 4439 | B20 ULSD/LSD #2 |
| ID | LEWISTON | 335 MILL ROAD | 83501 | 407 | B20 ULSD/LSD #2 |
| IL | BENSENVILLE | 1285 N ELLIS AVE | 60106 | 6902 | B10 ULSD/LSD #2 |
| IL | CHICAGO | 1535 W GRAND AVE | 60622 | 7028 | B10 ULSD/LSD #2 |
| IL | COUNTRYSIDE | 901 W 55TH ST | 60525 | 7016 | B10 ULSD/LSD #2 |
| IL | ELWOOD | 2951 CENTERPOINT WAY | 60421 | 7135 | B10 ULSD/LSD #2 |
| IL | FRANKFORT | 19420 S HARLEM AVE | 60423 | 7131 | B10 ULSD/LSD #2 |
| IL | HOMER GLEN | 15930 W 159TH ST | 60491 | 7341 | B10 ULSD/LSD #2 |
| IL | HOMER GLEN | 15930 W 159TH ST | 60491 | 7342 | B10 ULSD/LSD #2 |
| IL | JOLIET | 1600 NEW LENOX DRIVE | 60433 | 7100 | B10 ULSD/LSD #2 |
| IL | JOLIET | 2401 S CHICAGO ST | 60436 | 7136 | B10 ULSD/LSD #2 |
| IL | MOKENA | 8810 W 191ST ST | 60448 | 7134 | B10 ULSD/LSD #2 |
| IL | NEW LENOX | 2560 N CEDAR RD | 60451 | 7137 | B10 ULSD/LSD #2 |
| IL | NEW LENOX | 700 E LINCOLN HWY | 60451 | 7574 | B5 ULSD/LSD #2 |
| IL | PLAINFIELD | 25653 W LOCKPORT RD | 60544 | 7129 | B10 ULSD/LSD #2 |
| IL | PLAINFIELD | 5951 THEODORE ST | 60586 | 7348 | B10 ULSD/LSD #2 |
| IL | SAUK VILLAGE | 1445 SAUK TRAIL | 60411 | 7133 | B10 ULSD/LSD #2 |
| IL | SHOREWOOD | 1201 W JEFFERSON ST | 60404 | 7132 | B10 ULSD/LSD #2 |
| IL | SOUTH HOLLAND | 715 W 172ND ST | 60473 | 6901 | B10 ULSD/LSD #2 |
| IL | WADSWORTH | 16470 W RUSSELL RD | 60083 | 7153 | B10 ULSD/LSD #2 |
| IL | WADSWORTH | 16470 W RUSSELL RD | 60083 | 7404 | B10 ULSD/LSD #2 |
| IN | LIBERTY | 404 N MAIN ST | 47353 | 5615 | B5 ULSD/LSD #2 |
| KS | MANHATTAN | 2320 SKY VUE LANE | 66502 | 4321 | B20 ULSD/LSD #2 |
| KS | TOPEKA | 4141 NW LOWER SILVER | 66618 | 3765 | B20 ULSD/LSD #2 |
| KY | LEXINGTON | 1595 WINCHESTER RD. | 40505 | 1175 | B5 ULSD/LSD #2 |
| KY | LEXINGTON | 108 TRADE ST. | 40510 | 1174 | B5 ULSD/LSD #2 |
| MA | CHELSEA | 410 BEACHAM ST | 2150 | 2168 | B20 ULSD/LSD #2 |
| MI | BYRON CENTER | 460 76TH ST | 49315 | 3989 | B20 ULSD/LSD #2 |
| MI | HOWARD CITY | 19504 EDGAR RD | 49329 | 3990 | B5 ULSD/LSD #2 |
| MN | BLUE EARTH | 1510 GIANT DR | 56013 | 7031 | B5 ULSD/LSD #2 |
| MN | EAGAN | 3079 NEIL ARMSTRONG BLVD | 55121 | 6895 | B20 ULSD/LSD #2 |
| MN | EAGAN | 3079 NEIL ARMSTRONG BLVD | 55121 | 6895 | B5 ULSD/LSD #2 |
| MN | MANKATO | 2424 3RD AVE | 56001 | 7032 | B5 ULSD/LSD #2 |
| MN | MAPLE GROVE | 17470 113TH AVENUE NORTH | 55369 | 7284 | B5 ULSD Dyed #2 |
| MO | CAMERON | 1514 BOB GRIFFIN RD | 64429 | 7050 | B5 ULSD/LSD #2 |
| MT | BELGRADE | 163 THUNDER RD | 59714 | 5392 | B5 ULSD/LSD #2 |
| NM | CUBA | HCR 10 JUNCTION 550-537 | 87013 | 7111 | B5 ULSD/LSD #2 |
| NM | SANTA FE | 1229 CERRILLOS RD | 87505 | 4950 | B20 ULSD/LSD #2 |
| NV | SPARKS | 655 SO STANFORD WAY | 89431 | 214 | B20 ULSD/LSD #2 |
| NV | SPARKS | 655 SO STANFORD WAY | 89431 | 214 | B5 ULSD/LSD #2 |
| OR | ALBANY | 4175 SANTIAM HIGHWAY | 97321 | 723 | B5 ULSD/LSD #2 |
| OR | ALBANY | 33157 HWY 34 SE | 97321 | 4990 | B5 ULSD/LSD #2 |
| OR | ALBANY | 4175 SANTIEM HIGHWAY | 97321 | 6485 | B5 ULSD/LSD #2 |
| OR | ARLINGTON | 74567 HWY 19 SOUTH | 97812 | 523 | B5 ULSD Dyed #2 |
| OR | ARLINGTON | 74567 HWY 19 SOUTH | 97812 | 523 | B5 ULSD/LSD #2 |
| OR | ASHLAND | 60 SHAMROCK LANE | 97520 | 4527 | B5 ULSD Dyed #2 |
| OR | ASHLAND | 60 SHAMROCK LANE | 97520 | 4527 | B5 ULSD/LSD #2 |
| OR | ASTORIA | 584 MARINE DR | 97103 | 3061 | B2 ULSD Dyed #2 |
| OR | ASTORIA | 584 MARINE DR | 97103 | 3061 | B2 ULSD/LSD #2 |
| OR | ASTORIA | 584 MARINE DR | 97103 | 3061 | B5 ULSD Dyed #2 |
| OR | ASTORIA | 584 MARINE DR | 97103 | 3061 | B5 ULSD/LSD #2 |
| OR | AURORA | 21690 DOLORES WAY NE | 97002 | 6327 | B5 ULSD/LSD #2 |
| OR | BAKER CITY | 500 CAMBELL STREET | 97814 | 269 | B5 ULSD Dyed #2 |
| OR | BAKER CITY | 500 CAMBELL STREET | 97814 | 269 | B5 ULSD/LSD #2 |
| OR | BANKS | 182 N. MAIN ST | 97106 | 2529 | B2 ULSD Dyed #2 |
| OR | BANKS | 182 N. MAIN ST | 97106 | 2529 | B2 ULSD/LSD #2 |
| OR | BANKS | 182 N. MAIN ST | 97106 | 2529 | B5 ULSD Dyed #2 |
| OR | BANKS | 182 N. MAIN ST | 97106 | 2529 | B5 ULSD/LSD #2 |
| OR | BANKS | 13982 N MAIN ST | 97106 | 7203 | B5 ULSD Dyed #2 |
| OR | BANKS | 13982 N MAIN ST | 97106 | 7203 | B5 ULSD/LSD #2 |
| OR | BEAVERTON | 4955 S.W. WESTERN AV | 97005 | 468 | B2 ULSD/LSD #2 |
| OR | BEAVERTON | 4955 S.W. WESTERN AV | 97005 | 468 | B5 ULSD/LSD #2 |
| OR | BEND | 755 N.E. 1ST | 97701 | 255 | B5 ULSD Dyed #2 |
| OR | BEND | 755 N.E. 1ST | 97701 | 255 | B5 ULSD/LSD #2 |
| OR | BEND | 1100 S.E. DIVISION | 97702 | 615 | B5 ULSD Dyed #2 |
| OR | BEND | 1100 S.E. DIVISION | 97702 | 615 | B5 ULSD/LSD #2 |
| OR | BOARDMAN | 101 N. MAIN ST. | 97818 | 1414 | B5 ULSD/LSD #2 |
| OR | BORING | 28300 S.E. HWY 212 | 97009 | 4608 | B2 ULSD Dyed #2 |
| OR | BORING | 28300 S.E. HWY 212 | 97009 | 4608 | B2 ULSD/LSD #2 |
| OR | BORING | 28300 S.E. HWY 212 | 97009 | 4608 | B5 ULSD Dyed #2 |
| OR | BORING | 28300 S.E. HWY 212 | 97009 | 4608 | B5 ULSD/LSD #2 |
| OR | BROOKINGS | 1034 CHETCO AVE. | 97415 | 967 | B5 ULSD/LSD #2 |
| OR | CANYONVILLE | 130 CREEKSIDE DRIVE | 97417 | 252 | B5 ULSD Dyed #2 |
| OR | CANYONVILLE | 130 CREEKSIDE DRIVE | 97417 | 252 | B5 ULSD/LSD #2 |
| OR | CASCADE LOCKS | 425 WA NA PA STREET | 97014 | 1210 | B2 ULSD/LSD #2 |
| OR | CASCADE LOCKS | 425 WA NA PA STREET | 97014 | 1210 | B5 ULSD/LSD #2 |
| OR | CENTRAL POINT | 1065 E. PINE STREET | 97502 | 249 | B5 ULSD/LSD #2 |
| OR | CENTRAL POINT | 191 BATEMAN DR | 97502 | 4248 | B5 ULSD Dyed #2 |
| OR | CENTRAL POINT | 191 BATEMAN DR | 97502 | 4248 | B5 ULSD/LSD #2 |
| OR | CHILOQUIN | 34005 HWY 97 NORTH | 97624 | 5892 | B5 ULSD/LSD #2 |
| OR | CLACKAMAS | 9911 SE ELON | 97015 | 256 | B2 ULSD Dyed #2 |
| OR | CLACKAMAS | 9911 SE ELON | 97015 | 256 | B2 ULSD/LSD #2 |
| OR | CLACKAMAS | 9911 SE ELON | 97015 | 256 | B5 ULSD Dyed #2 |
| OR | CLACKAMAS | 9911 SE ELON | 97015 | 256 | B5 ULSD/LSD #2 |
| OR | CLATSKANIE | 985 NE 5TH ST | 97016 | 275 | B2 ULSD Dyed #2 |
| OR | CLATSKANIE | 985 NE 5TH ST | 97016 | 275 | B2 ULSD/LSD #2 |
| OR | CLATSKANIE | 985 NE 5TH ST | 97016 | 275 | B5 ULSD Dyed #2 |
| OR | CLATSKANIE | 985 NE 5TH ST | 97016 | 275 | B5 ULSD/LSD #2 |
| OR | COBURG | 32910 E PEARL ST | 97408 | 606 | B20 ULSD/LSD #2 |
| OR | COBURG | 32910 E PEARL ST | 97408 | 606 | B5 ULSD/LSD #2 |
| OR | COBURG | 32910 E PEARL ST | 97408 | 609 | B20 ULSD/LSD #2 |
| OR | COBURG | 32910 E PEARL ST | 97408 | 609 | B5 ULSD/LSD #2 |
| OR | CONDON | 318 COTTONWOOD ST. | 97823 | 858 | B5 ULSD/LSD #2 |
| OR | COOS BAY | 525 NORTH BROADWAY | 97420 | 493 | B5 ULSD Dyed #2 |
| OR | COOS BAY | 525 NORTH BROADWAY | 97420 | 493 | B5 ULSD/LSD #2 |
| OR | COOS BAY | 1059 EVANS BLVD | 97420 | 5196 | B5 ULSD Dyed #2 |
| OR | COOS BAY | 1059 EVANS BLVD | 97420 | 5196 | B5 ULSD/LSD #2 |
| OR | COQUILLE | 341 WEST HWY 42 | 97423 | 5197 | B5 ULSD Dyed #2 |
| OR | COQUILLE | 341 WEST HWY 42 | 97423 | 5197 | B5 ULSD/LSD #2 |
| OR | CORNELIUS | 601 E. BASELINE | 97113 | 271 | B5 ULSD Dyed #2 |
| OR | CORNELIUS | 601 E. BASELINE | 97113 | 271 | B5 ULSD/LSD #2 |
| OR | CORVALIS | 501 SW BENTON PL | 97331 | 7595 | B5 ULSD Dyed #2 |
| OR | CORVALIS | 501 SW BENTON PL | 97331 | 7595 | B5 ULSD/LSD #2 |
| OR | COTTAGE GROVE | 1250 GATEWAY BLVD | 97424 | 4482 | B5 ULSD/LSD #2 |
| OR | CULVER | 603 FIRST STREET | 97734 | 6391 | B5 ULSD/LSD #2 |
| OR | CURTIN | 464 BEAR CREEK RD | 97428 | 7215 | B20 ULSD/LSD #2 |
| OR | CURTIN | 464 BEAR CREEK RD | 97428 | 7215 | B5 ULSD/LSD #2 |
| OR | ESTACADA | 512 SE CURRIN ST. | 97023 | 919 | B2 ULSD Dyed #2 |
| OR | ESTACADA | 512 SE CURRIN ST. | 97023 | 919 | B2 ULSD/LSD #2 |
| OR | ESTACADA | 512 SE CURRIN ST. | 97023 | 919 | B5 ULSD Dyed #2 |
| OR | ESTACADA | 512 SE CURRIN ST. | 97023 | 919 | B5 ULSD/LSD #2 |
| OR | EUGENE | 2690 PRAIRIE RD | 97402 | 341 | B5 ULSD Dyed #2 |
| OR | EUGENE | 2690 PRAIRIE RD | 97402 | 341 | B5 ULSD/LSD #2 |
| OR | EUGENE | 65 N. SENECA ROAD | 97403 | 746 | B20 ULSD/LSD #2 |
| OR | EUGENE | 65 N. SENECA ROAD | 97403 | 746 | B5 ULSD/LSD #2 |
| OR | EUGENE | 2690 PRAIRIE RD | 97404 | 4354 | B5 ULSD/LSD #2 |
| OR | EUGENE | 86714 MCVAY HWY | 97405 | 4798 | B20 ULSD/LSD #2 |
| OR | EUGENE | 86714 MCVAY HWY | 97405 | 4798 | B5 ULSD/LSD #2 |
| OR | EUGENE | 86714 MCVAY HWY | 97405 | 4798 | B99 LSD #2 |
| OR | FAIRVIEW | 20116 NE SANDY BLVD | 97024 | 2135 | B10 ULSD Dyed #2 |
| OR | FAIRVIEW | 20116 NE SANDY BLVD | 97024 | 2135 | B10 ULSD/LSD #2 |
| OR | FAIRVIEW | 20116 NE SANDY BLVD | 97024 | 2135 | B2 ULSD Dyed #2 |
| OR | FAIRVIEW | 20116 NE SANDY BLVD | 97024 | 2135 | B5 ULSD Dyed #2 |
| OR | FAIRVIEW | 20116 NE SANDY BLVD | 97024 | 2135 | B5 ULSD/LSD #2 |
| OR | FLORENCE | 1839 HWY 101 | 97439 | 5953 | B5 ULSD/LSD #2 |
| OR | GARIBALDI | 701 GARIBALDI AVE. | 97118 | 1417 | B2 ULSD/LSD #2 |
| OR | GARIBALDI | 701 GARIBALDI AVE. | 97118 | 1417 | B5 ULSD Dyed #2 |
| OR | GARIBALDI | 701 GARIBALDI AVE. | 97118 | 1417 | B5 ULSD/LSD #2 |
| OR | GRANTS PASS | 2520 FOOTHILL BLVD | 97526 | 250 | B5 ULSD Dyed #2 |
| OR | GRANTS PASS | 2520 FOOTHILL BLVD | 97526 | 250 | B5 ULSD/LSD #2 |
| OR | GRANTS PASS | 529 NE F STREET | 97526 | 4528 | B5 ULSD Dyed #2 |
| OR | GRANTS PASS | 529 NE F STREET | 97526 | 4528 | B5 ULSD/LSD #2 |
| OR | GRANTS PASS | 1998 NW VINE ST | 97526 | 4937 | B5 ULSD Dyed #2 |
| OR | GRANTS PASS | 1998 NW VINE ST | 97526 | 4937 | B5 ULSD/LSD #2 |
| OR | GRANTS PASS | 650 REDWOOD HIGHWAY | 97527 | 672 | B5 ULSD Dyed #2 |
| OR | GRANTS PASS | 650 REDWOOD HIGHWAY | 97527 | 672 | B5 ULSD/LSD #2 |
| OR | GRASS VALLEY | 506 SOUTH MILL ST | 97029 | 3737 | B5 ULSD Dyed #2 |
| OR | GRASS VALLEY | 506 SOUTH MILL ST | 97029 | 3737 | B5 ULSD/LSD #2 |
| OR | GRESHAM | 22300 SE STARK | 97030 | 435 | B2 ULSD/LSD #2 |
| OR | GRESHAM | 22300 SE STARK | 97030 | 435 | B20 ULSD/LSD #2 |
| OR | GRESHAM | 22300 SE STARK | 97030 | 435 | B5 ULSD/LSD #2 |
| OR | HALSEY | 120 W. 2ND STREET | 97348 | 286 | B5 ULSD Dyed #2 |
| OR | HALSEY | 120 W. 2ND STREET | 97348 | 286 | B5 ULSD/LSD #2 |
| OR | HARRISBURG | 560 LaSALLE | 97446 | 342 | B5 ULSD Dyed #2 |
| OR | HARRISBURG | 560 LaSALLE | 97446 | 342 | B5 ULSD/LSD #2 |
| OR | HEPPNER | 733 RIVERSIDE DRIVE | 97836 | 522 | B5 ULSD Dyed #2 |
| OR | HEPPNER | 733 RIVERSIDE DRIVE | 97836 | 522 | B5 ULSD/LSD #2 |
| OR | HERMISTON | 58 WEST ELM | 97838 | 295 | B5 ULSD Dyed #2 |
| OR | HERMISTON | 58 WEST ELM | 97838 | 295 | B5 ULSD/LSD #2 |
| OR | HERMISTON | 78133 HIGHWAY 207 | 97838 | 1284 | B5 ULSD Dyed #2 |
| OR | HERMISTON | 78133 HIGHWAY 207 | 97838 | 1284 | B5 ULSD/LSD #2 |
| OR | HINES | 531 HWY 20 NORTH | 97738 | 620 | B5 ULSD Dyed #2 |
| OR | HINES | 531 HWY 20 NORTH | 97738 | 620 | B5 ULSD/LSD #2 |
| OR | HOOD RIVER | 2660 DOCK ROAD | 97031 | 278 | B2 ULSD/LSD #2 |
| OR | HOOD RIVER | 2660 DOCK ROAD | 97031 | 278 | B5 ULSD Dyed #2 |
| OR | HOOD RIVER | 2660 DOCK ROAD | 97031 | 278 | B5 ULSD/LSD #2 |
| OR | JOHN DAY | 760 S. CANYON BLVD | 97831 | 601 | B2 ULSD Dyed #2 |
| OR | JOHN DAY | 760 S. CANYON BLVD | 97831 | 601 | B2 ULSD/LSD #2 |
| OR | JOHN DAY | 760 S. CANYON BLVD | 97831 | 601 | B5 ULSD Dyed #2 |
| OR | JOHN DAY | 760 S. CANYON BLVD | 97831 | 601 | B5 ULSD/LSD #2 |
| OR | JUNCTION CITY | 93244 HWY 99 | 97448 | 260 | B20 ULSD/LSD #2 |
| OR | JUNCTION CITY | 93244 HWY 99 | 97448 | 260 | B5 ULSD Dyed #2 |
| OR | JUNCTION CITY | 93244 HWY 99 | 97448 | 260 | B5 ULSD/LSD #2 |
| OR | KLAMATH FALLS | 3830 HWY 97 NORTH | 97601 | 761 | B5 ULSD/LSD #2 |
| OR | KNAPPA | 42273 KYLESTER LANE | 97103 | 3085 | B2 ULSD Dyed #2 |
| OR | KNAPPA | 42273 KYLESTER LANE | 97103 | 3085 | B2 ULSD/LSD #2 |
| OR | KNAPPA | 42273 KYLESTER LANE | 97103 | 3085 | B5 ULSD Dyed #2 |
| OR | KNAPPA | 42273 KYLESTER LANE | 97103 | 3085 | B5 ULSD/LSD #2 |
| OR | LA GRANDE | 2706 ISLAND AVE. | 97850 | 263 | B5 ULSD/LSD #2 |
| OR | LA GRANDE | 2706 ISLAND AVE | 97850 | 2089 | B5 ULSD/LSD #2 |
| OR | LA PINE | 51365 HWY 97 | 97739 | 3553 | B5 ULSD Dyed #2 |
| OR | LA PINE | 51365 HWY 97 | 97739 | 3553 | B5 ULSD/LSD #2 |
| OR | LAKEVIEW | 17697 HWY 395 N | 97630 | 5568 | B5 ULSD/LSD #2 |
| OR | LINCOLN CITY | 1603 S.E. EAST DEVIL | 97367 | 240 | B2 ULSD Dyed #2 |
| OR | LINCOLN CITY | 1603 S.E. EAST DEVIL | 97367 | 240 | B2 ULSD/LSD #2 |
| OR | LINCOLN CITY | 1603 S.E. EAST DEVIL | 97367 | 240 | B20 ULSD/LSD #2 |
| OR | LINCOLN CITY | 1603 S.E. EAST DEVIL | 97367 | 240 | B5 ULSD Dyed #2 |
| OR | LINCOLN CITY | 1603 S.E. EAST DEVIL | 97367 | 240 | B5 ULSD/LSD #2 |
| OR | LOWELL | 44790 HWY 58 | 97452 | 5553 | B5 ULSD Dyed #2 |
| OR | LOWELL | 44790 HWY 58 | 97452 | 5553 | B5 ULSD/LSD #2 |
| OR | LYONS | 45835 LYONS - MILL C | 97358 | 294 | B2 ULSD Dyed #2 |
| OR | LYONS | 45835 LYONS - MILL C | 97358 | 294 | B2 ULSD/LSD #2 |
| OR | LYONS | 45835 LYONS - MILL C | 97358 | 294 | B5 ULSD Dyed #2 |
| OR | LYONS | 45835 LYONS - MILL C | 97358 | 294 | B5 ULSD/LSD #2 |
| OR | MADRAS | CR OF 4th & A ST | 97741 | 607 | B2 ULSD Dyed #2 |
| OR | MADRAS | CR OF 4th & A ST | 97741 | 607 | B2 ULSD/LSD #2 |
| OR | MADRAS | CR OF 4th & A ST | 97741 | 607 | B5 ULSD Dyed #2 |
| OR | MADRAS | CR OF 4th & A ST | 97741 | 607 | B5 ULSD/LSD #2 |
| OR | MCMINNVILLE | 1700 LAFAYETTE AVE. | 97128 | 874 | B2 ULSD Dyed #2 |
| OR | MCMINNVILLE | 1700 LAFAYETTE AVE. | 97128 | 874 | B2 ULSD/LSD #2 |
| OR | MCMINNVILLE | 1700 LAFAYETTE AVE. | 97128 | 874 | B2 ULSD/LSD #2 |
| OR | MCMINNVILLE | 1700 LAFAYETTE AVE. | 97128 | 874 | B5 ULSD Dyed #2 |
| OR | MCMINNVILLE | 1700 LAFAYETTE AVE. | 97128 | 874 | B5 ULSD/LSD #2 |
| OR | MEDFORD | 301 N CENTRAL | 97501 | 3501 | B5 ULSD Dyed #2 |
| OR | MEDFORD | 301 N CENTRAL | 97501 | 3501 | B5 ULSD/LSD #2 |
| OR | MEDFORD | 1890 S PACIFIC HWY | 97501 | 4524 | B5 ULSD Dyed #2 |
| OR | MEDFORD | 1890 S PACIFIC HWY | 97501 | 4524 | B5 ULSD/LSD #2 |
| OR | MONROE | 575 MAIN ST | 97456 | 6093 | B5 ULSD/LSD #2 |
| OR | MT. VERNON | 385 E MAIN | 97865 | 732 | B2 ULSD Dyed #2 |
| OR | MT. VERNON | 385 E MAIN | 97865 | 732 | B2 ULSD/LSD #2 |
| OR | MT. VERNON | 385 E MAIN | 97865 | 732 | B5 ULSD Dyed #2 |
| OR | MT. VERNON | 385 E MAIN | 97865 | 732 | B5 ULSD/LSD #2 |
| OR | MYRTLE CREEK | 1123 NW PACIFIC HWY | 97457 | 6070 | B5 ULSD Dyed #2 |
| OR | MYRTLE CREEK | 1123 NW PACIFIC HWY | 97457 | 6070 | B5 ULSD/LSD #2 |
| OR | NEWPORT | N.E. 3RD & HARNEY | 97365 | 825 | B2 ULSD Dyed #2 |
| OR | NEWPORT | N.E. 3RD & HARNEY | 97365 | 825 | B2 ULSD/LSD #2 |
| OR | NEWPORT | N.E. 3RD & HARNEY | 97365 | 825 | B5 ULSD Dyed #2 |
| OR | NEWPORT | N.E. 3RD & HARNEY | 97365 | 825 | B5 ULSD/LSD #2 |
| OR | NORTH BEND | 1700 SHERMAN AVE | 97459 | 617 | B5 ULSD/LSD #2 |
| OR | NYSSA | 18 N 2ND ST | 97913 | 5775 | B10 ULSD/LSD #2 |
| OR | NYSSA | 18 N 2ND ST | 97913 | 5775 | B5 ULSD Dyed #2 |
| OR | NYSSA | 18 N 2ND ST | 97913 | 5775 | B5 ULSD/LSD #2 |
| OR | OAKLAND | 800 JOHN LONG ROAD | 97462 | 1234 | B5 ULSD/LSD #2 |
| OR | PHILOMATH | 141 S 7TH STREET | 97370 | 285 | B5 ULSD Dyed #2 |
| OR | PHILOMATH | 141 S 7TH STREET | 97370 | 285 | B5 ULSD/LSD #2 |
| OR | PORT ORFORD | 1536 OREGON | 97465 | 5552 | B5 ULSD/LSD #2 |
| OR | PORTLAND | 10533 N LOMBARD ST | 97203 | 5612 | B2 ULSD Dyed #2 |
| OR | PORTLAND | 10533 N LOMBARD ST | 97203 | 5612 | B20 ULSD/LSD #2 |
| OR | PORTLAND | 10533 N LOMBARD ST | 97203 | 5612 | B5 ULSD Dyed #2 |
| OR | PORTLAND | 10533 N LOMBARD ST | 97203 | 5612 | B5 ULSD/LSD #2 |
| OR | PORTLAND | 3125 NW 35TH | 97210 | 614 | B20 ULSD/LSD #2 |
| OR | PORTLAND | 3125 NW 35TH | 97210 | 614 | B5 ULSD Dyed #2 |
| OR | PORTLAND | 3125 NW 35TH | 97210 | 614 | B5 ULSD/LSD #2 |
| OR | PORTLAND | 3125 NW 35TH | 97210 | 614 | B99 LSD #2 |
| OR | PORTLAND | 8445 N KERBY | 97217 | 6076 | B20 ULSD/LSD #2 |
| OR | PORTLAND | 8445 N KERBY | 97217 | 6076 | B5 ULSD/LSD #2 |
| OR | PORTLAND | 10210 N VANCOUVER WAY | 97217 | 6409 | B5 ULSD/LSD #2 |
| OR | PORTLAND | 6874 N.E. 42ND AVE | 97218 | 2341 | B5 ULSD/LSD #2 |
| OR | PORTLAND | 9910 N E SANDY BLVD | 97220 | 628 | B5 ULSD/LSD #2 |
| OR | PORTLAND | 2429 N. BORTHWICK AVE | 97227 | 270 | B5 ULSD Dyed #2 |
| OR | PORTLAND | 2429 N. BORTHWICK AVE | 97227 | 270 | B5 ULSD/LSD #2 |
| OR | PORTLAND | 18081 NE SANDY BLVD | 97230 | 6701 | B5 ULSD/LSD #2 |
| OR | PORTLAND | 18145 SE DIVISION | 97266 | 2009 | B2 ULSD/LSD #2 |
| OR | PORTLAND | 18145 SE DIVISION | 97266 | 2009 | B20 ULSD/LSD #2 |
| OR | PORTLAND | 18145 SE DIVISION | 97266 | 2009 | B5 ULSD/LSD #2 |
| OR | PORTLAND | 18145 SE DIVISION | 97266 | 2009 | B99 LSD #2 |
| OR | PRINEVILLE | 1720 NW LAMONTA RD | 97754 | 276 | B2 ULSD Dyed #2 |
| OR | PRINEVILLE | 1720 NW LAMONTA RD | 97754 | 276 | B2 ULSD/LSD #2 |
| OR | PRINEVILLE | 1720 NW LAMONTA RD | 97754 | 276 | B20 ULSD/LSD #2 |
| OR | PRINEVILLE | 1720 NW LAMONTA RD | 97754 | 276 | B5 ULSD Dyed #2 |
| OR | PRINEVILLE | 1720 NW LAMONTA RD | 97754 | 276 | B5 ULSD/LSD #2 |
| OR | PRINEVILLE | 2413 SW GEORGE MILLICAN | 97754 | 1982 | B2 ULSD Dyed #2 |
| OR | PRINEVILLE | 2413 SW GEORGE MILLICAN | 97754 | 1982 | B2 ULSD/LSD #2 |
| OR | PRINEVILLE | 2413 SW GEORGE MILLICAN | 97754 | 1982 | B5 ULSD Dyed #2 |
| OR | PRINEVILLE | 2413 SW GEORGE MILLICAN | 97754 | 1982 | B5 ULSD/LSD #2 |
| OR | REDMOND | 2057 S. HWY 97 | 97756 | 259 | B5 ULSD/LSD #2 |
| OR | REDMOND | 244 E. ANTLER BLVD | 97756 | 279 | B2 ULSD Dyed #2 |
| OR | REDMOND | 244 E. ANTLER BLVD | 97756 | 279 | B2 ULSD/LSD #2 |
| OR | REDMOND | 244 E. ANTLER BLVD | 97756 | 279 | B5 ULSD Dyed #2 |
| OR | REDMOND | 244 E. ANTLER BLVD | 97756 | 279 | B5 ULSD/LSD #2 |
| OR | ROSEBURG | 1847 NE DIAMOND LAKE | 97470 | 288 | B5 ULSD Dyed #2 |
| OR | ROSEBURG | 1847 NE DIAMOND LAKE | 97470 | 288 | B5 ULSD/LSD #2 |
| OR | ROSEBURG | 1578 NE AIRPORT RD | 97470 | 332 | B5 ULSD Dyed #2 |
| OR | ROSEBURG | 1578 NE AIRPORT RD | 97470 | 332 | B5 ULSD/LSD #2 |
| OR | ROSEBURG | 144 M ST | 97470 | 4423 | B5 ULSD Dyed #2 |
| OR | ROSEBURG | 144 M ST | 97470 | 4423 | B5 ULSD/LSD #2 |
| OR | ROSEBURG | 6012 N UMPQUA HWY | 97470 | 4424 | B5 ULSD Dyed #2 |
| OR | ROSEBURG | 6012 N UMPQUA HWY | 97470 | 4424 | B5 ULSD/LSD #2 |
| OR | SALEM | 5322 SALEM DALLAS HW | 97304 | 3966 | B2 ULSD/LSD #2 |
| OR | SALEM | 5322 SALEM DALLAS HW | 97304 | 3966 | B5 ULSD/LSD #2 |
| OR | SEASIDE | 924 24TH ST | 97138 | 3084 | B2 ULSD Dyed #2 |
| OR | SEASIDE | 924 24TH ST | 97138 | 3084 | B2 ULSD/LSD #2 |
| OR | SEASIDE | 924 24TH ST | 97138 | 3084 | B5 ULSD Dyed #2 |
| OR | SEASIDE | 924 24TH ST | 97138 | 3084 | B5 ULSD/LSD #2 |
| OR | SHADY COVE | 21222 HWY 62 | 97539 | 2357 | B5 ULSD/LSD #2 |
| OR | SILVERTON | 930 N FIRST | 97381 | 4254 | B2 ULSD/LSD #2 |
| OR | SILVERTON | 930 N FIRST | 97381 | 4254 | B5 ULSD/LSD #2 |
| OR | SISTERS | 591 E HWY 20 | 97759 | 6294 | B5 ULSD/LSD #2 |
| OR | SPRINGFIELD | 30TH & OLYMPIC ST. | 97477 | 841 | B5 ULSD/LSD #2 |
| OR | ST. HELENS | 2290 GABLE ROAD | 97051 | 1483 | B2 ULSD Dyed #2 |
| OR | ST. HELENS | 2290 GABLE ROAD | 97051 | 1483 | B2 ULSD/LSD #2 |
| OR | ST. HELENS | 2290 GABLE ROAD | 97051 | 1483 | B5 ULSD Dyed #2 |
| OR | ST. HELENS | 2290 GABLE ROAD | 97051 | 1483 | B5 ULSD/LSD #2 |
| OR | STAYTON | 1375 N FIRST AVE | 97383 | 7221 | B5 ULSD Dyed #2 |
| OR | STAYTON | 1375 N FIRST AVE | 97383 | 7221 | B5 ULSD/LSD #2 |
| OR | SUTHERLIN | 254 CALAPOOIA ST | 97479 | 2834 | B5 ULSD Dyed #2 |
| OR | SUTHERLIN | 254 CALAPOOIA ST | 97479 | 2834 | B5 ULSD/LSD #2 |
| OR | SWEET HOME | 4220 HWY 20 | 97386 | 4701 | B5 ULSD Dyed #2 |
| OR | SWEET HOME | 4220 HWY 20 | 97386 | 4701 | B5 ULSD/LSD #2 |
| OR | SWEET HOME | 4220 HWY 20 | 97386 | 6526 | B5 ULSD Dyed #2 |
| OR | SWEET HOME | 4220 HWY 20 | 97386 | 6526 | B5 ULSD/LSD #2 |
| OR | TERREBONNE | 8805 N.E. 11TH | 97760 | 1105 | B2 ULSD Dyed #2 |
| OR | TERREBONNE | 8805 N.E. 11TH | 97760 | 1105 | B2 ULSD/LSD #2 |
| OR | TERREBONNE | 8805 N.E. 11TH | 97760 | 1105 | B5 ULSD Dyed #2 |
| OR | TERREBONNE | 8805 N.E. 11TH | 97760 | 1105 | B5 ULSD/LSD #2 |
| OR | TIGARD | 8185 SW HUNZIKER ST | 97223 | 7544 | B5 ULSD/LSD #2 |
| OR | TILLAMOOK | 2801 3RD STREET | 97141 | 602 | B2 ULSD Dyed #2 |
| OR | TILLAMOOK | 2801 3RD STREET | 97141 | 602 | B2 ULSD/LSD #2 |
| OR | TILLAMOOK | 2801 3RD STREET | 97141 | 602 | B5 ULSD Dyed #2 |
| OR | TILLAMOOK | 2801 3RD STREET | 97141 | 602 | B5 ULSD/LSD #2 |
| OR | TOLEDO | 308 A STREET | 97391 | 1322 | B2 ULSD Dyed #2 |
| OR | TOLEDO | 308 A STREET | 97391 | 1322 | B2 ULSD/LSD #2 |
| OR | TOLEDO | 308 A STREET | 97391 | 1322 | B5 ULSD Dyed #2 |
| OR | TOLEDO | 308 A STREET | 97391 | 1322 | B5 ULSD/LSD #2 |
| OR | TROUTDALE | 521 S.W. HALSEY ST. | 97060 | 1037 | B2 ULSD Dyed #2 |
| OR | TROUTDALE | 521 S.W. HALSEY ST. | 97060 | 1037 | B2 ULSD/LSD #2 |
| OR | TROUTDALE | 521 S.W. HALSEY ST. | 97060 | 1037 | B5 ULSD Dyed #2 |
| OR | TROUTDALE | 521 S.W. HALSEY ST. | 97060 | 1037 | B5 ULSD/LSD #2 |
| OR | TUALATIN | 18955 S.W. TETON AVE | 97062 | 272 | B5 ULSD Dyed #2 |
| OR | TUALATIN | 18955 S.W. TETON AVE | 97062 | 272 | B5 ULSD/LSD #2 |
| OR | TURNER | 5325 DENVER ST | 97392 | 6949 | B10 ULSD/LSD #2 |
| OR | TURNER | 5325 DENVER ST | 97392 | 6949 | B5 ULSD/LSD #2 |
| OR | VENETA | 25067 JEANS RD | 97487 | 616 | B5 ULSD Dyed #2 |
| OR | VENETA | 25067 JEANS RD | 97487 | 616 | B5 ULSD/LSD #2 |
| OR | VERNONIA | 720 ROSE AVE | 97064 | 273 | B2 ULSD Dyed #2 |
| OR | VERNONIA | 720 ROSE AVE | 97064 | 273 | B2 ULSD/LSD #2 |
| OR | VERNONIA | 720 ROSE AVE | 97064 | 273 | B5 ULSD Dyed #2 |
| OR | VERNONIA | 720 ROSE AVE | 97064 | 273 | B5 ULSD/LSD #2 |
| OR | WALLOWA | 71051 HIGHWAY 82 | 97885 | 7227 | B5 ULSD Dyed #2 |
| OR | WALLOWA | 71051 HIGHWAY 82 | 97885 | 7227 | B5 ULSD/LSD #2 |
| OR | WARRENTON | 439 13TH NW | 97146 | 3086 | B2 ULSD Dyed #2 |
| OR | WARRENTON | 439 13TH NW | 97146 | 3086 | B2 ULSD/LSD #2 |
| OR | WARRENTON | 439 13TH NW | 97146 | 3086 | B5 ULSD Dyed #2 |
| OR | WARRENTON | 439 13TH NW | 97146 | 3086 | B5 ULSD/LSD #2 |
| OR | WHITE CITY | 6779 CRATER LAKE HWY | 97502 | 282 | B5 ULSD Dyed #2 |
| OR | WHITE CITY | 6779 CRATER LAKE HWY | 97502 | 282 | B5 ULSD/LSD #2 |
| OR | WHITE CITY | 13325 ANTIOCH RD | 97503 | 4669 | B5 ULSD Dyed #2 |
| OR | WHITE CITY | 13325 ANTIOCH RD | 97503 | 4669 | B5 ULSD/LSD #2 |
| OR | WHITE CITY | 1115 ANTHONY WAY | 97503 | 6565 | B5 ULSD Dyed #2 |
| OR | WHITE CITY | 1115 ANTHONY WAY | 97503 | 6565 | B5 ULSD/LSD #2 |
| OR | WILLAMINA | 692 N E MAIN ST | 97396 | 5783 | B5 ULSD Dyed #2 |
| OR | WILLAMINA | 692 N E MAIN ST | 97396 | 5783 | B5 ULSD/LSD #2 |
| OR | WILSONVILLE | 10388 RIDDER ROAD | 97070 | 1181 | B20 ULSD/LSD #2 |
| OR | WILSONVILLE | 10388 RIDDER ROAD | 97070 | 1181 | B5 ULSD/LSD #2 |
| OR | WINSTON | 368 DILLARD GARDEN R | 97496 | 4425 | B5 ULSD/LSD #2 |
| OR | WOODBURN | 2225 N PACIFIC HWY | 97071 | 7184 | B5 ULSD Dyed #2 |
| OR | WOODBURN | 2225 N PACIFIC HWY | 97071 | 7184 | B5 ULSD/LSD #2 |
| RI | PROVIDENCE | 9 HYLESTEAD ST. | 2905 | 1493 | B20 ULSD/LSD #2 |
| SC | N. CHARLESTON | 4335 ATLANTA STREET | 29418 | 1333 | B20 ULSD/LSD #2 |
| TX | BONHAM | 315 S STATE HWY 121 | 75418 | 6179 | B5 ULSD/LSD #2 |
| TX | DELL CITY | 401 S MAIN ST | 79837 | 6047 | B5 ULSD Dyed #2 |
| TX | DELL CITY | 401 S MAIN ST | 79837 | 6047 | B5 ULSD/LSD #2 |
| TX | DENISON | 2810 W MORTON | 75020 | 6180 | B20 ULSD/LSD #2 |
| TX | EL PASO | 800 TEXAS AVE | 79901 | 6038 | B5 ULSD/LSD #2 |
| TX | EL PASO | 11201 PELLICANO | 79905 | 6039 | B20 ULSD/LSD #2 |
| TX | EL PASO | 11201 PELLICANO | 79905 | 6039 | B5 ULSD/LSD #2 |
| TX | EL PASO | 8520 ALAMEDA | 79907 | 6051 | B5 ULSD/LSD #2 |
| TX | EL PASO | 13 CONCORD ST | 79915 | 6050 | B5 ULSD/LSD #2 |
| TX | EL PASO | 3615 ADMIRAL | 79925 | 6049 | B5 ULSD/LSD #2 |
| TX | EULESS | 1201 ROYAL PKWY | 76040 | 3723 | B1 ULSD #2 |
| TX | EULESS | 1201 ROYAL PKWY | 76040 | 3723 | B1 ULSD Dyed #2 |
| TX | EULESS | 1201 ROYAL PKWY | 76040 | 3723 | B2 ULSD Dyed #2 |
| TX | EULESS | 1201 ROYAL PKWY | 76040 | 3723 | B2 ULSD/LSD #2 |
| TX | EULESS | 1201 ROYAL PKWY | 76040 | 3723 | B3 ULSD #2 |
| TX | EULESS | 1201 ROYAL PKWY | 76040 | 3723 | B3 ULSD Dyed #2 |
| TX | EULESS | 1201 ROYAL PKWY | 76040 | 3723 | B5 ULSD Dyed #2 |
| TX | EULESS | 1201 ROYAL PKWY | 76040 | 3723 | B5 ULSD/LSD #2 |
| TX | SHERMAN | 4424 TEXOMA PKWY | 75090 | 4576 | B5 ULSD/LSD #2 |
| TX | SHERMAN | 325 E FOREST | 75091 | 4930 | B5 ULSD/LSD #2 |
| UT | OGDEN | 975 NORTH 2000 WEST | 84404 | 1714 | B10 ULSD/LSD #2 |
| UT | PARK CITY | 1555 LOWER IRON HORS | 84060 | 1722 | B10 ULSD/LSD #2 |
| UT | PARK CITY | 1555 LOWER IRON HORS | 84060 | 1722 | B20 ULSD/LSD #2 |
| VA | RICHMOND | 3001 BELLS ROAD | 23224 | 766 | B20 ULSD/LSD #2 |
| WA | BELLINGHAM | 1715 N. STATE ST. | 98225 | 353 | B5 ULSD/LSD #2 |
| WA | BELLINGHAM | 3910 BENNET\I-5 & AI | 98226 | 354 | B5 ULSD/LSD #2 |
| WA | KELSO | 1281 S. 13TH | 98626 | 1393 | B5 ULSD/LSD #2 |
| WA | LONGVIEW | 1161 INDUSTRIAL WY | 98632 | 370 | B5 ULSD/LSD #2 |
| WA | MARYSVILLE | 1401 172ND STREET NE | 98271 | 5181 | B5 ULSD/LSD #2 |
| WA | MARYSVILLE | 1401 172ND STREET NE | 98271 | 5181 | B99 LSD #2 |
| WA | STANWOOD | 7306 267TH PL N.W. | 98292 | 2980 | B20 ULSD/LSD #2 |
| WA | STANWOOD | 7306 267TH PL N.W. | 98292 | 2980 | B5 ULSD/LSD #2 |
| WA | TACOMA | 3101 PACIFIC HWY E | 98424 | 2038 | B99 LSD #2 |
| WA | TOLEDO | 123 FOSTER CREEK RD. | 98591 | 1299 | B5 ULSD/LSD #2 |
| WA | TOLEDO | 123 FOSTER CREEK RD | 98591 | 5585 | B5 ULSD/LSD #2 |
| WA | VANCOUVER | 3200 SE. COLUMBIA WAY | 98661 | 363 | B5 ULSD/LSD #2 |
| WA | VANCOUVER | 1503 NE 136 ST | 98684 | 362 | B5 ULSD Dyed #2 |
| WA | WENATCHEE | 3 E CHEHALIS | 98801 | 390 | B20 ULSD/LSD #2 |
| WY | JACKSON | 580 WEST BROADWAY | 83001 | 5280 | B20 ULSD/LSD #2 |