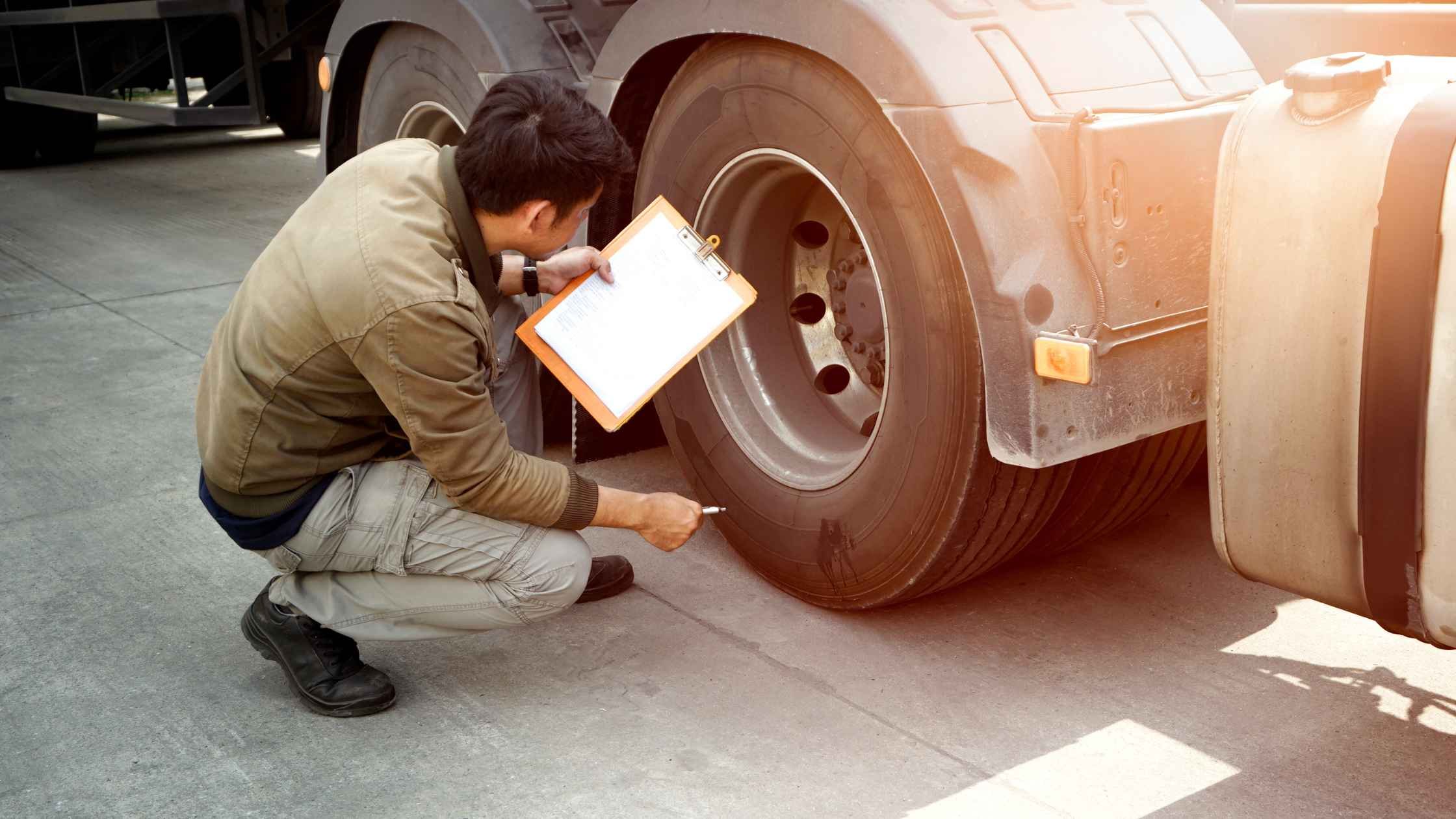 What is a maintenance log book and how do fleets benefit by using one? An equipment maintenance log records the relevant information related to maintenance, repairs and inspections of each vehicle in a fleet. Instead of having to keep tabs on every vehicle component, a log offers an easy way to consolidate routine vehicle inspections and repairs into one place. Documentation within a log helps ensure compliance with vehicle safety regulations, holds employees accountable for vehicle upkeep and keeps fleet data organized. By keeping a diligent record of vehicle maintenance, fleet operators can access valuable data to make more informed decisions about fleet maintenance. A log is a useful tool to help keep vehicles in tip-top shape, avoid costly breakdowns and ensure a more successful fleet.
Benefits of Using an Equipment Maintenance Log
1. Schedule maintenance.
A log is a critical tool for scheduling maintenance for fleet vehicles. By recording the date, duration and outcome of each repair or inspection, fleet managers can track when it's time to do the next service check on a vehicle – or spot a problem that could worsen if left unresolved. For example, inspecting a vehicle's brake pad linings regularly by using a maintenance log book could prevent potential brake failure during a future trip. With detailed records in hand, fleet managers can detect potential problems and take proactive steps to avoid them.
2. Reduce paperwork.
Instead of filling out stacks of forms and documents to track repair orders, a log allows businesses to quickly record pertinent information. And with equipment maintenance log templates available online with fleet management apps, they can make record-keeping faster and easier while reducing the amount of paperwork. By recording all the pertinent information in one place, managers can monitor repairs and maintenance at a global level, rather than trying to keep track of every vehicle detail on their own. This means they can focus more on the actual maintenance instead of paperwork, which is critical for fleet operations.
3. Ensure compliance.
The FMCSA relies heavily on documentation for proof that fleets are adhering to safety standards and regular equipment inspections. With a log, keeping track of what equipment needs to be regularly serviced helps to ensure compliance without missing a beat. It's like a checklist for your assets so that you know exactly which vehicles need to be inspected, repaired or replaced. Ultimately, this allows you to stay organized and compliant with the regulations under which your fleet operates.
4. Instill accountability.
Accountability is an important part of successful fleet operations. Having a maintenance log provides an easy way to track routine maintenance getting done on vehicles. This provide daily, weekly and monthly tasks such as checking semi truck coolant, air filters, tire pressure levels and other basic maintenance items. It becomes an easy-to-reference document for what was done previously and by whom. This allows potential issues with vehicles and equipment to be tracked easily and ensures that team members are staying on top of the work that needs to be done.
Equipment Maintenance Apps
Using an equipment maintenance app for your fleet is highly recommended to keep things organized. Fleet management software provides small and large fleets with a comprehensive way to monitor vehicles, schedule maintenance, track repair orders and adhere to safety protocols. Some apps even provide log templates tailored to your fleet's needs. Below are a few options to consider for your fleet:
Samsara: This platform provides insights into vehicle performance, fuel consumption, driver behavior, maintenance schedules and more. Users can also adjust routes, set alerts and get notifications of potential vehicle problems. From driver workflows to vehicle telematics, Samsara offers business solutions on a single platform.
Fleetio

: Fleetio is an excellent fleet maintenance app that features workflow automation tools, fuel economy reports and service task planning. It also

provides optional collaboration capabilities for

users.

Autosist: Autosist is an easy-to-use fleet equipment app that provides historic vehicle records, sets up maintenance reminders and tracks spare part inventories for fleets at an affordable price. This app is a great option for fleet operators who need custom vehicle inspection lists and document management.
Trimble Transportation: Trimble Transportation is a great option to keep vehicle maintenance simple and efficient even for fleets with hundreds of vehicles. Trimble Transportation helps manage vehicle warranties, provides repair techs with access to vehicle history and has easy inventory tracking.
RTA Fleet: RTA Fleet is an app that handles reporting, vehicle maintenance orders and safety inspections with transparent and affordable pricing. Overall, this app aims to help improve fuel economy and vehicle performance with its detailed reporting features.
Conclusion
An equipment maintenance log is important for tracking the performance and longevity of a fleet. Having this information on hand makes scheduling maintenance easier, reduces the time it takes to complete and organize paperwork, holds employees accountable for vehicle upkeep and ensures vehicle compliance. Fleet managers can also choose from various fleet management apps depending on their needs. Overall, keeping a detailed log is necessary to make well-informed decisions about fleet maintenance which leads to a more successful fleet.
Learn about how hiring a fleet manager benefits your company →