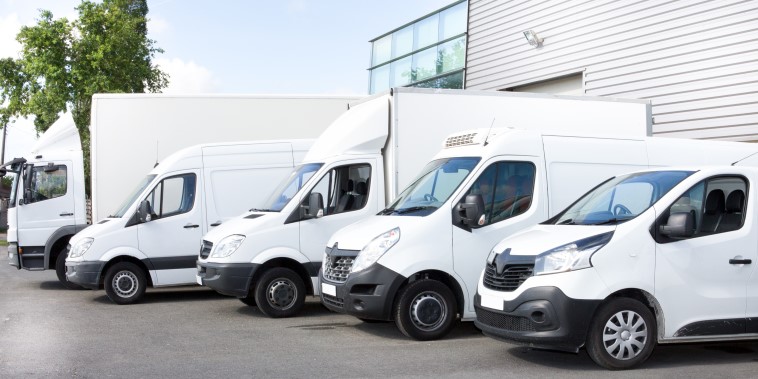 Managing a fleet of drivers and vehicles isn't easy. There are many responsibilities involved, and most of these are time-consuming. Someone has to oversee drivers and vehicles on the road, monitor employee fueling, plan for vehicle maintenance and stay on top of driver and vehicle documents that need renewal. Trying to do all of this without a fleet manager can seem impossible, especially if your fleet is growing in size. That's why hiring for this role is so important for many companies in trucking and transportation. A manager takes care of fleet-related tasks so that the business owner can focus on what they do best: running the business. Let's take a look at some fleet manager responsibilities.
Recruits and Manages Drivers
A fleet manager acts as the main line of communication between drivers and the business owner or upper management, so it's important for that person to have excellent communication skills. If a company plans to grow, then hiring new drivers will be essential. A manger will recruit potential candidates, onboard new drivers and train them before they hit the road. Evaluating driver performance is another critical task. Managers will monitor idle time, driving speed, fuel usage and customer interaction. Ultimately, a manager can help business owners gain a comprehensive understanding of driver performance and where improvements need to occur.
Manages Fleet Vehicles
Vehicle maintenance and record-keeping are important for any fleet. A fleet manager will inspect vehicles and schedule maintenance accordingly, whether that's preventative or because a truck broke down. That means not only scheduling the repairs but planning for when certain vehicles will be unavailable, when capacity will be less than 100%. Commercial vehicles also require frequent inspections to maintain compliance with federal and state regulations. Regulations can vary by state, so it's important for a manager to stay up-to-date on any necessary documentation and when that needs to be filed. For example, BOC-3 forms, motor carrier numbers and commercial driver's licenses are just a few documents to cross off the checklist. A manager also needs to make sure that drivers are maintaining Unified Carrier Registrations (UCR) if the fleet operates interstate, to abide by state and federal trucking regulations.
Oversees Driver Fueling
Another important issue that falls under fleet manager responsibilities is driver fueling. A fleet manager is often the main point of contact when evaluating fuel card options to determine which one is the right fit. After choosing a vendor, a manager decides which drivers will be issued a fuel card and selects the purchase controls, including spending limits and when purchases should be allowed. Driver fueling can then be monitored on a regular basis by checking invoices and online reports to ensure drivers are not misusing company fuel cards. Having a manager to oversee driver fueling can have a big impact on how company expenses are managed.
Should you hire a fleet manager?
If your fleet is growing and becoming more difficult to manage, then hiring a fleet manager could be of great benefit to your company. Before you hire, however, carefully consider the responsibilities you'll assign to a manager. Essential duties might include vehicle maintenance, record-keeping, managing drivers and overseeing company fueling, among others. Because a manager is often the point of contact with various fleet vendors, hiring someone that is organized and professional could be important. In addition to having some skills with procurement, a manager likely needs to stay current with technology and trends, especially if drivers need to be trained on how to use fleet software or mobile apps. Here are just a few attributes to consider when hiring a manager:
Excellent verbal and written communication skills
Experience managing a fleet or supervising drivers
Familiarity with your industry, especially if trucking regulations apply
Experience with evaluating fleet vendors
Knowledgeable about fleet software
Once you decide that hiring a manager is the right choice for your company, you'll need to find someone to fill the position. For some companies, that means conducting a search of potential candidates on their own. For other companies, they choose to hire a recruiting agency to pre-screen candidates. Either way, finding the right person that can fulfill the role of fleet manager can have a big impact on your company. The right person will assume critical responsibilities, ensure effective fleet management and help your company operate more smoothly to increase the chances of company success.