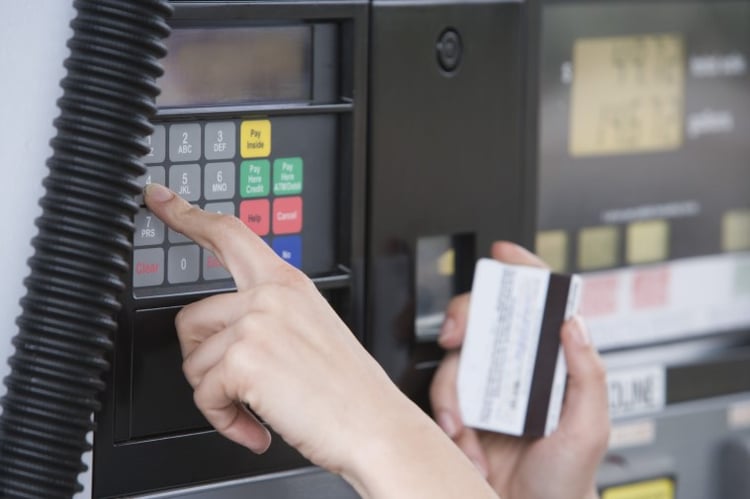 As you manage your fleet, you need to strike a balance between savings, convenience, and services. That's why Voyager fleet partners have created a comprehensive system to save your drivers time on the road while simplifying the workload for your accounting and management team. These partners, like P-Fleet, issue the Voyager fuel card to provide access to over 320,000 gas stations and truck stops across the country.
What's the difference between the Voyager network and Voyager fleet partners?
US Bank created the Voyager network that allows members to fuel at over 95% of all retail sites in the United States, including popular brands like BP, Shell, Chevron, Exxon, Pilot, Love's, and more. No matter where your business operates, your drivers will easily find refueling sites and be able to choose the lowest prices in the area. The Voyager network is responsible for setting up new merchant sites and authorizing transactions, keeping the system running by overseeing high-level issues.
In order to service different segments of the market, US Bank partnered with other companies to issue fuel cards that are accepted at Voyager network sites. Different companies will specialize in specific industries, geographic locations and fleet sizes, which allows businesses to find a card issuer tailored to their needs. All partners offer access to the same network, but handle their own customer service, reporting, and other day-to-day tasks.
This partnership operates much like a traditional credit card, where Visa or Mastercard will setup merchant acceptance and authorize transactions, but the card issuers can offer discounts, rewards, and personalized customer service to the cardholder.
How do partners make money?
Like any credit card issuer, they take a small percentage of every transaction. This percentage is paid by the retailer (in this case, the gas station or truck stop) and does not add an additional cost to the consumer.
What's the difference between Voyager fleet partners?
All partners provide the same essential access to the Voyager network. However, there are distinct differences in the way each operates. The most essential thing to research when choosing a provider is what fees each partner charges, as some levy transaction fees, account fees, and monthly card fees that can cost your company significantly throughout the year. However, some companies do not charge fees, so it's worth doing your research to find the best fit.
Another central difference between partners is the level of customer service and fraud prevention that you will receive. You can easily test these by calling the customer service line for each company to see how long you wait and sending a test email to measure their response time. You should also look into each companies' fraud coverage by reviewing the Terms and Conditions before you sign up. Additionally, you should search online for reviews from current clients, as these can provide insight into the reputation of each company.
Conclusion
Voyager fleet partners provide its fuel card customers access to the largest proprietary retail gas station network in the country, the Voyager network. Each partner has different fuel card services and policies, so research appropriately to fin the best fit.