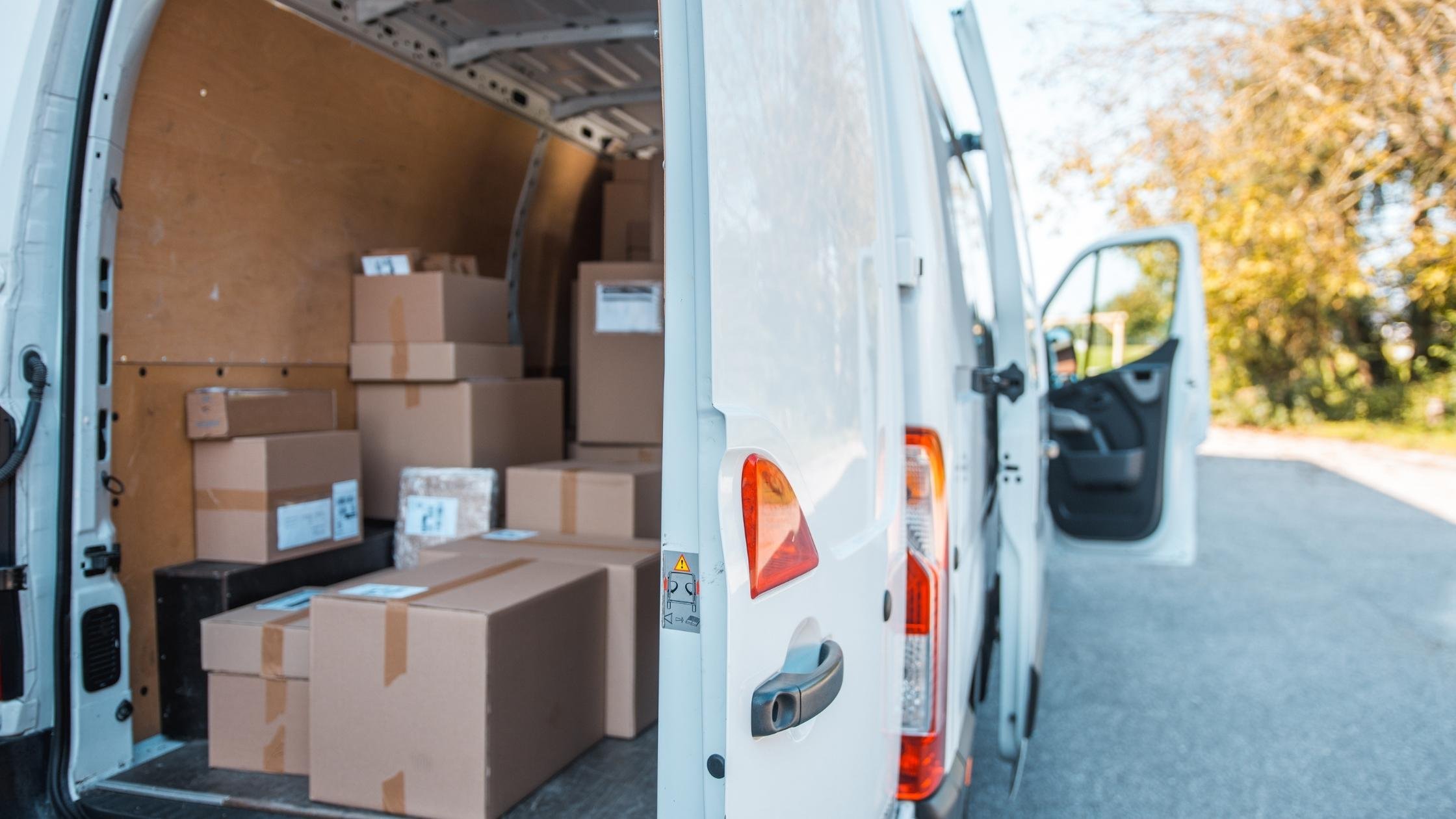 Figuring out how to start a delivery business isn't easy. However, it can be an exciting venture for those who have an entrepreneurial spirit, want to become their own boss, and are willing to put in the necessary hard work to make the business a success. With the rise of e-commerce and online shopping, more and more people are looking for delivery services to get products to customers quickly and efficiently. This demand is an excellent opportunity for those that want to know how to start a delivery business. In this article, we will discuss the steps required to start a business and ensure its success.
1. Develop a business plan.
Before you start a business, it is important to have a clear idea of what you want to achieve and how you plan to achieve it. Developing a delivery service business plan will help you to define your goals, target market, services, marketing strategy, and financial projections. Your business plan should include the following key elements:
Executive Summary: A brief overview of your business, including your mission statement, goals, and target market.
Market Analysis: An analysis of your local market, including information on your competitors, target customers, and industry trends.
Services: A detailed description of the services you'll offer, including any specialized services you plan to provide.
Marketing and Sales Strategy: An overview of how you plan to market and sell your services, including any promotional activities you'll use to attract customers.
Financial Projections: A detailed financial plan that outlines your startup costs, projected income, and expenses.
2. Choose your market niche.
One of the most important decisions you'll make when starting a business is choosing your niche. Your niche is the specific area of the delivery market that you'll focus on, and it's important to consider your skills, interests, and resources when choosing this. You'll also want to do some research to determine which market niches are most in demand in your area. There are several types of delivery service businesses, and some common types include:
Food Delivery: Specializes in delivering food from restaurants to customers. Examples include GrubHub, Uber Eats, DoorDash, and Postmates.
Grocery Delivery: Provides grocery shopping and delivery services for customers who prefer the convenience of having their groceries delivered to their doorstep. Examples include Instacart and Shipt.
Package Delivery: Focuses on delivering packages, parcels, and other items for individuals and businesses. Examples include UPS, FedEx, and DHL.
Same-Day Delivery: Delivers packages and other items on the same day they are ordered. Examples include Deliv and Postmates.
Medical Delivery: Specializes in delivering medical supplies and equipment to hospitals, clinics, and other healthcare providers. Examples include HealthEx and MedSpeed.
Courier Service: Fast and reliable delivery services for documents, contracts, and other important items. Examples include FedEx SameDay City and OnTrac.
Furniture Delivery: Delivers furniture to customers who have purchased items from furniture stores or online retailers. Examples include Roadie and GoShare.
Pet Supplies Delivery: Provides delivery for pet supplies, including food, toys, and other essentials. Examples include Chewy and Petco.
3. Obtain necessary licenses and permits.
Once you have developed your business plan and decided which market to focus on, it is important to obtain the necessary licenses and permits required to operate a delivery service business in your area. This will vary depending on your location, so it is important to do your research and ensure that you comply with all local and state regulations. Some of the licenses and permits you may need to obtain include a business license, tax registration certificate, and insurance coverage.
4. Choose your delivery vehicles.
Your delivery vehicles are a crucial component of your business, and it is important to choose the right ones for your needs. The type of vehicle you choose will depend on the type of deliveries you will be making, the size and weight of the items you will be delivering, and the delivery area you will be covering. Some popular options for delivery vehicles include cargo vans and box trucks.
As you evaluate vehicle options, you might want to dive deeper into how to start a cargo van delivery business or how to start a non CDL business delivery service, specifically. CDL stands for commercial driver's license. If you choose a cargo van or light-duty box truck (under a certain gross vehicle weight), then your drivers won't necessarily need a commercial driver's license, which can simplify things and expand your pool of potential drivers.
Ultimately, it will be important to choose vehicles that are reliable, fuel-efficient, and can handle the demands of your business. Consider implementing a fuel card program as well. Fuel cards provide an easy way to manage and track driver fueling because of the available purchase controls and fuel reports.
5. Hire and train your delivery staff.
If you're starting a small business, you may be able to handle all of the deliveries yourself. However, as your business grows, you may need to hire additional drivers or employees to handle the increased workload. Your delivery staff will be the face of your business, and it is important to hire employees who are reliable, trustworthy, and have excellent customer service skills. You may also need to provide training on safe driving practices, navigating the delivery area, and handling customer inquiries and complaints. It is important to conduct thorough background checks and verify the driving records of your employees before hiring them.
An alternative to hiring employees is utilizing contract drivers. You'll need to research the specifics of how to start a delivery business with contract drivers. Contractors are not the same as employees, but this could be a useful option to consider if you expect demand for deliveries in your market niche to be seasonal or fluctuate, allowing you to scale up or down the number of drivers needed at any given time. Because contract drivers are not employees, you're primarily paying them to make deliveries. This also means you cannot manage them like an employee; they're essentially another company providing service to your company. Developing and maintaining constructive partnerships with contract drivers could be key to the success of your delivery business.
6. Invest in technology and software.
Investing in technology and software can help streamline your delivery operations and improve efficiency. Some useful tools to consider include GPS tracking systems, delivery management software, and mobile devices for your delivery staff. These tools can help you to manage deliveries more effectively, track the location of your vehicles in real-time, and provide better communication with your customers.
7. Develop a marketing strategy.
A profitable delivery business requires a solid marketing strategy to reach your target market and build your brand. Some effective marketing strategies include:
Building a website: Your website is your online storefront and should be professional, easy to navigate, and mobile-friendly.
Social media marketing: Social media platforms like Facebook, Twitter, and Instagram can help you reach a wider audience and engage with potential customers.
Local advertising: Advertising in local newspapers, magazines, and billboards can help you reach customers in your area.
8. Provide excellent customer service.
Providing excellent customer service is crucial for the success of any business. This includes prompt and reliable delivery, clear communication with customers, and handling customer complaints and inquiries in a professional and courteous manner.
It is important to establish a customer service policy that outlines your commitment to meeting customer needs and resolving issues quickly and efficiently. This can help you build a strong reputation for reliability and trustworthiness, which can lead to repeat business and positive word-of-mouth referrals.
9. Manage your finances.
Managing your finances is a critical aspect of running a successful business. This includes keeping track of income and expenses, paying taxes on time, and maintaining accurate financial records. Some tips for managing your finances include:
Keeping accurate records of all business transactions, including invoices, receipts, and expenses.
Setting a budget and tracking your expenses to ensure that you are staying within your means.
Hiring a professional accountant or bookkeeper to help you manage your finances and ensure compliance with tax laws.
10. Monitor and evaluate your business.
Finally, it is important to monitor and evaluate your business regularly to identify areas for improvement and ensure that you are meeting your goals. This may include tracking your delivery performance, customer satisfaction, and financial performance. Regular evaluations can help you identify opportunities for growth and expansion, as well as potential challenges that may need to be addressed.
Conclusion
Knowing how to start a delivery business requires some research and careful planning. Then comes the hard work and a commitment to providing excellent customer service. By following these steps and developing a solid business plan, you can build a profitable delivery business that meets the needs of your target market and provides a valuable service to your customers. Remember to stay focused, stay organized, and stay committed to your goals.