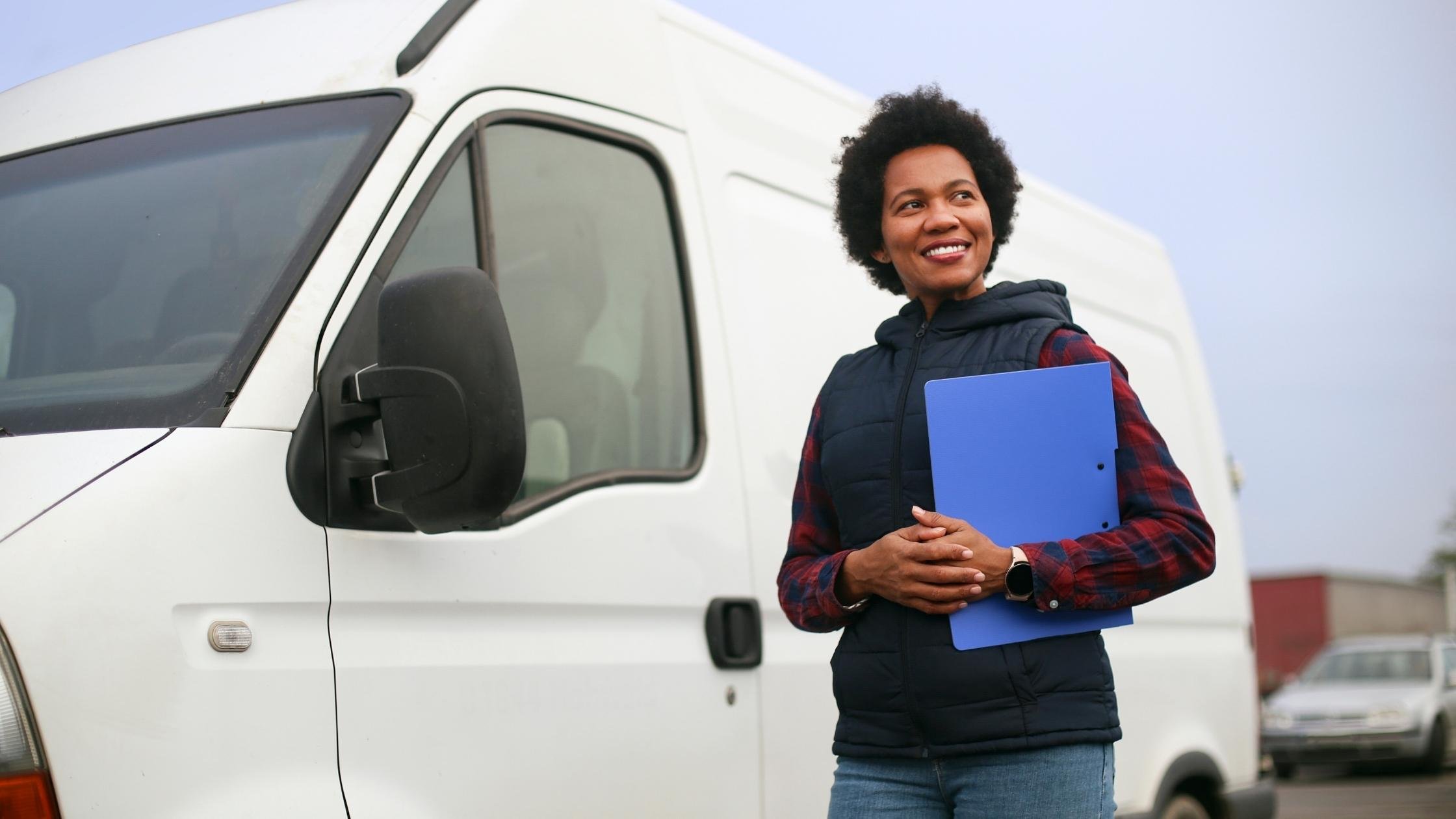 In today's fast-paced business landscape, having a reliable and efficient transportation solution is crucial for small businesses. Whether you're a delivery service, tradesperson, or mobile entrepreneur, choosing the best cargo van can significantly impact your operations and success. This blog post will provide you with a comprehensive guide to help you make an informed decision and select the best cargo van for your small business needs.
Step 1: Identify your business requirements.
Before diving into the world of cargo vans, it's important to evaluate your business requirements. Begin by asking yourself the following questions:
What will be the primary use of the van? Delivery, transportation of goods, or as a mobile workshop?

What is the typical payload weight and volume you need to carry?

Will you require special features such as shelving, climate control, or customizations?

How frequently will you be driving the van and what will be the typical driving conditions?
Understanding your needs will help you narrow down your options and focus on vans that align with your specific requirements, including:
Van Size and Payload Capacity
If you operate a business that transports large amounts of cargo, then make sure that the van can accommodate the volume and weight of your goods comfortably. Overloading a van can cause safety risks and potential damage to both the vehicle and goods. If you run a business that transports smaller products, then opting for a smaller cargo van is in your best interest. Always consult the manufacturer's specifications and calculate your payload requirements accordingly.
Fuel Efficiency and Operating Costs
Fuel efficiency plays a big role in managing operating costs for any small business. Evaluate the van's fuel consumption and consider opting for models with hybrid or electric variants if available. If your small business travel longer distances to complete business operations, then choosing the best cargo van for fuel efficiency is highly suggested. While the best mpg cargo vans may have a higher upfront cost, the long-term savings on fuel can offset the initial investment. On the other hand, if your business prioritizes a lower start-up cost when considering the best small cargo van, then choosing cargo vans with less advanced technology might better suit your needs.
Reliability and Durability
As a small business, you rely on your van to keep your operations running smoothly. Regardless of your business needs, prioritizing reliability and durability when choosing the best cargo van is highly important. When considering the best cargo van for small businesses, research the reputation and reviews of different makes and models. Always look for vans with proven track records of reliability and low maintenance requirements. Avoid cargo van options that have salvaged titles as they may break down in the future and can cost you more money in repairs. You should also consider the warranty options and after-sales service provided by the manufacturer or dealer.
Safety Features
Having the best safety features when looking for the best cargo vans should always be a top priority. Many states have specific safety standards that every small cargo van must meet when being operated. Look for cargo vans equipped with modern safety features such as anti-lock braking systems, stability control, airbags, rearview cameras, and blind-spot monitoring. Additionally, check if the van has undergone safety testing and meets the required industry standards. The best cargo van for small businesses will have updated safety features to help avoid driver fatigue, prevent accidents, and uphold a positive reputation for your business.
Customization Options
The ability to customize your cargo van can significantly enhance its functionality and efficiency for your business. When choosing the best small cargo van, consider if the van has options for installing shelving, racks, partitions, or other storage solutions that match your specific needs. Some of the best small cargo van manufacturers offer customizable upfit packages or collaborate with upfitting specialists, which can simplify the process and ensure the best utilization of space.
Long-Term Costs and Resale Value
While focusing on the immediate purchase, it's also important to consider the long-term costs associated with owning a cargo van. Research the anticipated maintenance costs, availability of spare parts, and the resale value of different models. A van with good resale value can provide you with a return on investment when it's time to upgrade your fleet.
Step 2: Evaluate the types of cargo vans available.
Full-Size Cargo Vans

: These vans, such as the Mercedes-Benz Sprinter, Ford Transit, and Ram ProMaster, offer a spacious cargo area and high payload capacity. They are suitable for businesses requiring large volume and heavy cargo transportation.

Mid-Size Cargo Vans

: Examples include the Ford Transit Connect, Nissan NV200, and Ram ProMaster City. These vans provide a balance between cargo space and maneuverability, making them ideal for businesses with moderate cargo needs.

Compact Cargo Vans

: Compact cargo vans, like the Ford Transit Connect (smaller version) and the Chevrolet City Express, offer a smaller footprint and improved maneuverability. They are best for operating in urban areas with limited parking or narrow streets.

High Roof Cargo Vans

: High roof vans, such as the Mercedes-Benz Sprinter High Roof and the Ford Transit High Roof, provide extra vertical space, allowing for easy loading and standing room inside the cargo area.

Extended-Length Cargo Vans

: Extended-length vans, such as the Chevrolet Express Extended and the GMC Savana Extended, offer additional cargo space behind the rear axle. They are best for businesses needing extra cargo capacity while maintaining maneuverability.

Cutaway Vans

: Cutaway vans, like the Ford E-Series Cutaway and the Chevrolet Express Cutaway, have an exposed chassis behind the driver's compartment. They provide flexibility for businesses to customize the rear portion of the van based on their specific needs, such as creating a mobile workshop or specialized cargo area.

Electric Cargo Vans

: Electric cargo vans, like the Ford E-Transit and the upcoming all-electric versions of the Mercedes-Benz Sprinter and the Ram ProMaster, offer zero-emission transportation solutions. They are suitable for businesses prioritizing environmental sustainability and operating in areas with emission regulations or green initiatives.

Specialty Cargo Vans

: Some manufacturers offer specialty cargo vans designed for specific industries or purposes. Examples include refrigerated vans for transporting perishable goods, mobile workshops for tradespeople, and delivery vans with integrated parcel delivery systems.
Step 3: Find the best cargo van load boards.
Now that you know the best tips and things to consider when choosing the best cargo van for small businesses, you'll need to know the best cargo van load boards. When it comes to finding the best cargo van load boards, there are several reputable platforms available that connect businesses and independent cargo van operators with available loads. These load boards help match supply with demand, allowing van owners to find relevant freight opportunities. Here are some popular cargo van load boards:
DAT

: DAT is one of the largest and most well-known load board providers in North America. They offer a comprehensive platform that includes load matching, trip planning tools, rate negotiation, and payment services.

Truckstop.com

: Truckstop.com is another prominent load board platform that caters to various types of freight, including cargo van loads. Their platform provides access to thousands of daily loads and offers features such as rate negotiation, broker credit information, and load tracking.

123Loadboard

: 123Loadboard is a popular load board that offers a user-friendly interface and a wide range of load options for cargo van operators. It provides real-time load matching, alerts, and route planning tools to help streamline operations.

uShip

: uShip is an online marketplace that connects shippers and carriers, including cargo van operators. It offers a bidding system where carriers can submit their rates for available loads. uShip provides transparent information about the shipper, load details, and feedback ratings, allowing carriers to make informed decisions.

LoadExpress

: LoadExpress is a digital freight matching platform that specializes in short-haul and last-mile deliveries. It connects cargo van operators with loads and provides features such as automated bidding, GPS tracking, and digital document management.

Freightquote by C.H. Robinson

: Freightquote is an established logistics platform that offers load matching services for various types of transportation, including cargo vans. Their platform allows carriers to access available loads, negotiate rates, and manage bookings efficiently.

GoShare

: GoShare is a platform specifically designed for on-demand, local delivery services. It connects businesses and individuals with cargo van drivers for same-day and last-mile deliveries.
Conclusion
Choosing the best cargo van for small business is a decision that can significantly impact your operations and long-term success. Remember, selecting the best cargo van is not a one-size-fits-all approach. Each business has unique needs and priorities. It's crucial to conduct thorough research, seek expert advice if necessary, and test-drive different vans to make a well-informed decision. Investing time and effort into selecting the right cargo van will pay off in the long run, helping your small business thrive and succeed in the competitive marketplace.