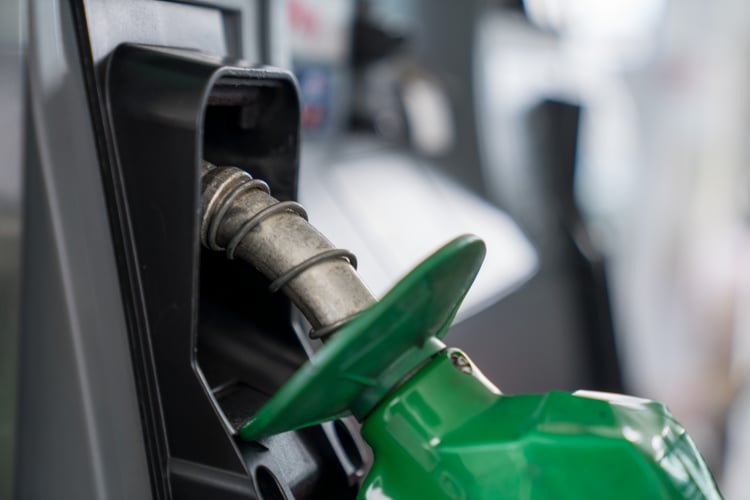 While there are many differences in service levels and pricing between fuel vendors, the ultimate product is largely the same regardless of the middlemen. There are strict federal guidelines that all retailers must follow to provide quality fuel, and the additives introduced by each retailer must comply with strict percentage guidelines set by the US government. Here is some information to help your company feel confident in using CFN fuel.
CFN fuel is identical to that sold by other branded stations.
Gasoline and diesel at CFN stations is piped in from the refinery into major distribution centers across the United States. All fuel, regardless of vendor, is commingled in the pipeline and sent in batches, so a branded station may not necessarily buy fuel from their own refinery. After moving through the pipeline, fuel is then transported to its final destination in fuel tankers.
Some companies use additives to improve performance. These are added towards the end of the process, after the company takes ownership of the fuel. While additives are common for premium and unleaded fuels, diesel has fewer branded types than unleaded, so it varies less from station to station.
To keep fuel quality consistent across the country and prevent excessive emissions, the US government approves all additives and conducts regular checks of each retailer. To help support renewable energy goals, the EPA allows retailers to add up to 5% Biodiesel without reporting it as such, and this practice is common throughout the industry, extending to most truck stops, gas stations, and CFN stations.
Why is CFN fuel less expensive than at other gas stations?
The CFN Network is a group of retailers and fuel card issuers that work together to provide cost-plus based pricing on fuel. There are contracts between these partners that ensure they can work together to provide cheaper prices per gallon. By operating in lower-cost areas along highways and industrial areas, providing unmanned locations, and only offering fuel to its members, the CFN saves fleets money.
Where are CFN sites located?
The program offers access to sites across the country, with a primary focus along the Western United States. Find CFN locations using our mapping app or our CFN Mobile App. Both options will help you to filter by fuel type and amenities, including truck parking, showers, scales, and highway access. These features help support your team and get your drivers back on the road quickly!
Can I buy off-road diesel at CFN sites?
If your company enjoys the road tax exemptions of off-road diesel, CFN makes it easy to refuel. Simply use the app and filter by "Dyed Diesel" to find sites near you. You can also use our list of off road diesel locations sorted by state and print copies for your team so they are always on-hand.
How do I join?
If you'd like to gain access to the Commercial Fueling Network to save your company money, you can learn about the CFN fuel card application process. Once your application and card order are submitted, it takes approximately 5-7 business days to receive cards. We also have a team of new account reps that will gladly answer any questions you have.
Conclusion
As the differences between CFN fuel and that offered at other gas stations are minimal, it is essential to focus on the cost per gallon when running a large fleet. A CFN account makes it easy to save money, get off-road diesel, and find sites that accommodate large vehicles.