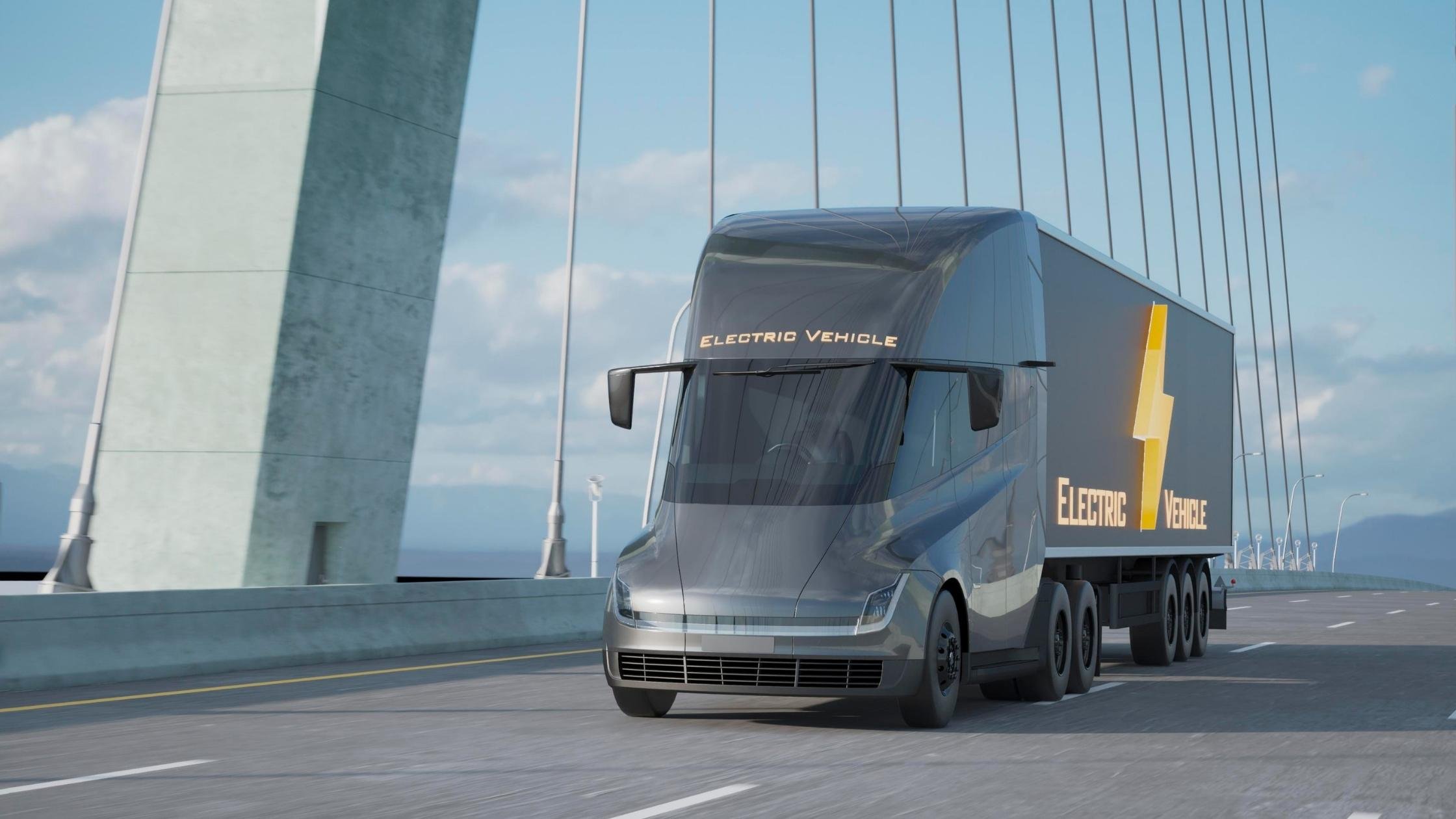 Electric cars are a common sight on the road these days as various makes and models have been available for more than a decade. But what about electric semi trucks, where are those? Leaders and lawmakers around the globe have been grappling with how best to reduce carbon emissions, and some have suggested phasing out heavy-duty diesel trucks for electric counterparts over the next couple of decades. Truck manufacturers have suggested electric models will be greener, quieter and require less maintenance, which sounds promising, but there are several hurdles to overcome before widespread adoption can occur across the trucking industry.
What are the potential benefits of an electric semi truck?
The most obvious difference with electric semis compared to current trucks is that they use batteries instead of diesel as a source of power. This can help reduce carbon emissions and improve air quality in areas where there is a heavy concentration of trucking activity. Since electric vehicles don't have internal combustion engines, they also produce less noise compared to current trucks, which makes the driving experience quieter for the driver and residents that live near trucking corridors or highways. Electric semis are also expected to require less maintenance than a truck that relies on an internal combustion engine. And as advances in technology are implemented into newer truck models, other benefits will be realized:
Faster acceleration: It's expected that electric semis will allow drivers to accelerate faster than they would with diesel trucks because of the high torque motors that are included with electric semis. This will enable drivers to get onto highways with greater ease and navigate with greater efficiency.
Improved safety features: Upgraded safety features are also likely to be included with electric semis, making the road safer for all drivers. Advanced sensors, automatic braking systems and higher-quality cameras to reduce blind spots and ensure visibility are just some features currently in development. Others features like grip control to improve mobility in harsh weather conditions and assisted lane control could also be included in models.
Lower energy costs: The cost of recharging an electric semi truck is estimated to be less than fueling a diesel truck, as long as electricity rates and fuel prices remain at current levels. However, there is some uncertainty with that estimate since the demand for electricity and the premiums charged at fast-charging stations are likely increase to accommodate a greater number of electric cars and electric trucks on the road.
What are the potential challenges of an electric semi truck?
Limited Range
While electric semi trucks offer potential benefits, especially for local trucking like drayage, hurdles remain for regional and interstate trucking to even consider going electric in the coming years. The major challenge is the limited range that electric semis currently offer, which makes them a poor fit for drivers with routes that exceed a couple hundred miles. The Tesla Semi, for example, can reportedly travel 250-500 miles on a single charge, depending on the model's battery configuration. However, most electric trucks have shorter ranges of around 100-200 miles. By contrast, diesel semi trucks have a range that often exceeds 1,500 miles on a full tank.
Insufficient Charging Locations
Because electric semis have a limited range and will need to be charged frequently, more charging stations will be needed to make them a viable option for fleets in the future. If there are only limited charging stations available early on, then electric semis might only be an option for local trucking operations that tend to operate within a small radius and with fixed routes. Creating a sufficient number of charging stations to support regional and interstate trucking would need to be solved before widespread adoption occurs. While there is interest in developing this infrastructure, it will require a significant amount of time and financial investment to do so.
Higher Purchase Cost
Currently, electric semis are much more expensive than diesel trucks. They represent a big investment, perhaps more than many trucking companies are willing to make at present, especially without a fully developed charging network to support commercial use. While new diesel semi trucks can range from $100,000 to $300,000, new electric semis can cost up to $500,000. Some electric semi truck companies also require a substantial fee to reserve an electric truck. The Tesla Semi Truck, for example, requires $20,000 for a reservation. For many trucking companies, purchasing an electric semi isn't a realistic option yet as long as prices remain well above diesel trucks.
Which companies are developing electric semi trucks for sale?
Tesla, Freightliner, Peterbilt, Nikola Tre and Volvo Trucks are some of the electric semi truck companies currently developing or beginning to sell models. Some manufacturers haven't yet committed to the number of trucks they will produce annually, so procuring these models for your fleet could be a challenge in the short term:
Tesla Semi: Deliveries of the Tesla Semi began at the end of 2022 for a few select customers, including Pepsi. Rollout is expected to continue in 2023. The range is estimated between 250-500 miles, depending on the battery configuration, and will be equipped with safety features like automatic emergency braking and forward-collision warnings.
Freightliner eCascadia: The Freightliner eCascadia is expected to have a fast charging time of 90 minutes and a range of 250 miles. This option recently went into production in late 2022.
Volvo VNRe: This model's range is expected to be 275 miles and will reportedly charge up to 80% of its battery within 90 minutes, another fast charging option for trucking fleets.
Peterbilt: The Peterbilt579E will have a range of 150 miles. In addition to its modest range, however, it apparently takes longer to charge (3-4 hours) than other models which could be an issue for some trucking fleets.
Nikola Tre: Nikola Tre's electric semi is expected to have a range of 330 miles with a 90-minute charge time.
Electric semis could be the future of trucking. With new features that could be included to assist drivers, improve the overall driving experience and reduce carbon emissions, they could be an exciting option for fleets in the coming decades. However, in order for electric trucks to become a viable option for most trucking fleets, battery ranges will need to improve and charging stations for commercial vehicles will need to be installed nationwide. The higher purchase cost of electric semis is another big hurdle that trucking companies will need to consider as models become available in the coming years. So while electric trucks have great potential, there's still a long way to go. Before they become an everyday reality on the road, more time, energy and innovation will be needed.
Learn about how hiring a fleet manager benefits your company →