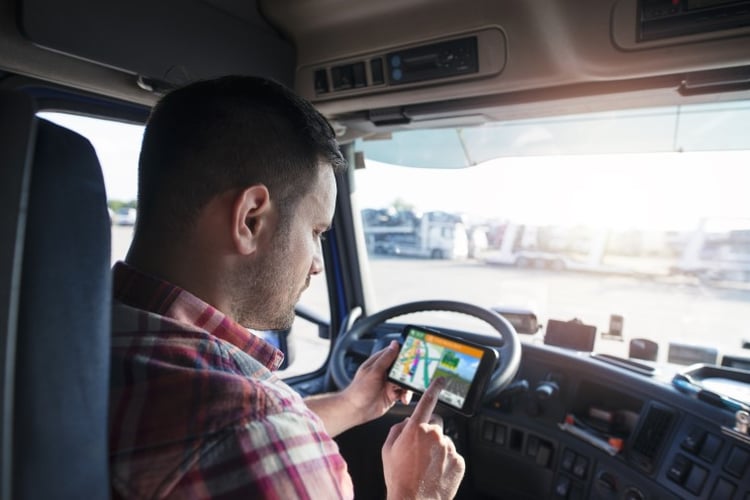 If you currently use a CFN fuel card, it's important that you're able to easily find CFN gas stations along your routes. These locations are part of the largest cardlock network nationwide. These sites are designed for larger vehicles and often include high-speed dispensers with satellites, wider fueling lanes without truck restrictions and 24 hour access, making them a preferable option for many fleets. Below are some easy ways to locate sites.
1) Use our mobile app to find CFN gas stations.
One easy way to find CFN gas stations is by using the CFN app. It's free to download and available for both Android and iPhone users. The mobile locator helps you find CFN cardlocks near you and narrow your search by site type. Filter for "CFN Only" so that discount locations are displayed and retail locations are excluded. You can also use additional filters to find locations with specific fuel products and amenities. Save frequently used sites to your favorites list so you can quickly pull them up on the go. While the app is fairly easy to use, it can be helpful to read our guide on using the CFN app.
2) Use P-Fleet's online CFN gas station locator.
Desktop users can find CFN locations with our online app. Select a state from the drop-down menu, and click "Go" to view an interactive map of fuel locations. Enter an address, city or zip code for immediate results or use the scroll wheel on your mouse to zoom into a particular region. You can even add starting and ending locations of your route for driving directions and to see the fuel sites along the way.
If you have a CFN fuel card through P-Fleet, you can easily check gas and diesel prices for sites by logging in to your online account. Go to the "Current Prices" tab to view the map with pricing information included so that you can determine the best prices along your route.

3) Check your CFN mapbook.
P-Fleet provides customers with mapbooks free of charge. Let us know how many drivers need a book and we will mail these hardcopy versions to you. Because mapbooks are printed periodically, keep in mind accepting locations can change, and new sites can be added periodically. To confirm that the locations you want to use will be open, use the app or online lookup for confirmation.
4) Contact P-Fleet's customer service team.
If you are a current P-Fleet customer, you can always contact us for directions to CFN gas station. Our customer service team is committed to helping you find the nearest location so that you can refuel and get back on the road quickly.