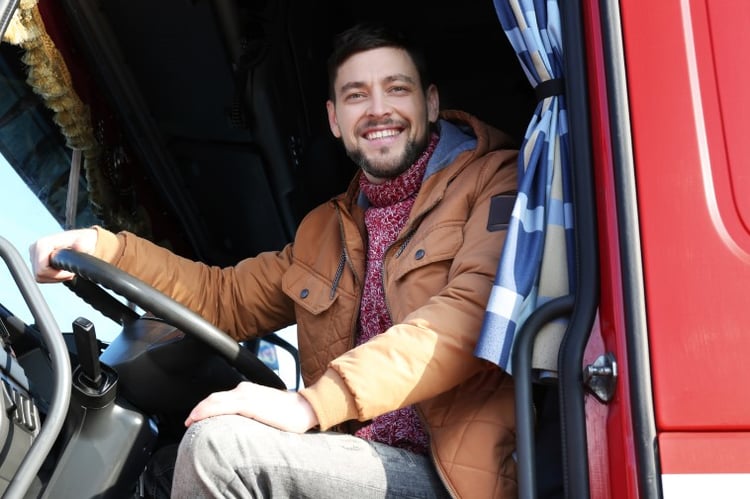 As the holiday season approaches, truck drivers around the country are hard at work, driving long distances to haul goods from point A to point B. Truckers spend many hours on the road delivering all the things we buy as consumers. For many in the industry, trucking is a lifestyle that requires sitting for long hours behind the wheel and sleeping in truck cabs at night. It also means making the best of limited space to prepare meals and take breaks. Because of this, many drivers value practical tools, gadgets and gifts that can make their lives easier on the road. If you know a truck driver and are shopping for them this holiday season, then below are some of the best gifts for truck drivers you might consider.
Polarized sunglasses
Among the most useful gift ideas for truck drivers is a pair of polarized sunglasses. Driving on the road with the sun in front of you is unavoidable. Having a pair of polarized sunglasses isn't just about avoiding discomfort, it can help prevent accidents. A good pair of sunglasses will be durable and impact-resistant while allowing for superior visibility.
Tumblers
Tumblers are often one of the best gift ideas for truck drivers. They come in a variety of sizes, materials and colors and are usually reasonably priced. Choosing a durable tumbler with insulation is a good idea to maintain the temperature of hot or cold beverages and so that drivers can enjoy a spill-free experience.
Seat organizer
Truck drivers need to stay as organized as possible in order to utilize the small amount of space they have in their trucks. Gifting a driver with a seat organizer can be a huge help in keeping items like sunglasses, gloves, flashlights or any other tools in an easily accessible spot.
Gel foam seat cushion
Sitting for long periods of time is bad for your back, and some drivers might spend up to 10 consecutive hours without taking a rest break. That's a long period of time to be sitting. A gel foam seat cushion can help prevent back pain so that drivers are more comfortable behind the wheel, making it a great gift idea.
Amazon Kindle
After a long day, truckers need downtime. Reading is a great way to relax after a long shift, and for drivers that are bookworms, consider gifting them an Amazon Kindle. Because Kindles are compact and can download multiple books, they save a lot of space compared to bringing paperback books.
Compact safe
Compact safes are a smart idea for truckers who need to carry important items and documents on the road. This might include cash, paychecks, vehicle documents, identification cards and other valuables that should be secured. Some safes are compact and disguised as other items such as books or picture frames. Other safes can be bolted into the truck cab to improve security when drivers are not inside the vehicle.
Portable refrigerator
Another gift idea is a portable refrigerator. This is useful for drivers that want to keep their beverages cool or bring a homecooked meal on the road instead of eating fast food. Or they might even want to cook up meals on their own and need a refrigerator to store the necessary ingredients to do so. Specially-designed refrigerators can run off a truck battery while the vehicle is parked, making it an excellent gift for drivers.
Portable oven
In addition to a portable refrigerator, consider a portable oven. It makes meal preparation relatively easy while living on the go. Plus, when drivers prepare meals on their own, they often find it leads to a better diet and fewer out-of-pocket expenses. Maintaining a healthy diet is a big challenge for truck drivers if fast food restaurants are the primary food options along highways. Before purchasing, make sure to check if the oven is compatible with the truck's inverters and has stability features while the vehicle is moving.
Sleep mask
Imagine trying to get some much-needed sleep while the sun is still out or under the bright glare of overhead lights at night. A sleep mask is one of the best gifts for truck drivers because it's not expensive but very useful. Some sleep masks are made with silk and essential oils and are designed to black out light so that drivers can get a good night's rest.
Sleeper berth mattress
When rested, truck drivers are at their best. They can focus more easily on the road to ensure a safe driving experience. A comfortable mattress is important and a welcome upgrade to a driver's sleeping environment. However, before purchasing a new mattress, check the dimensions of the sleeper berth. And if you're looking at buying a mattress, consider a good pillow as well to help a driver sleep soundly.
Learn more about how truck drivers can stay healthy on the road →