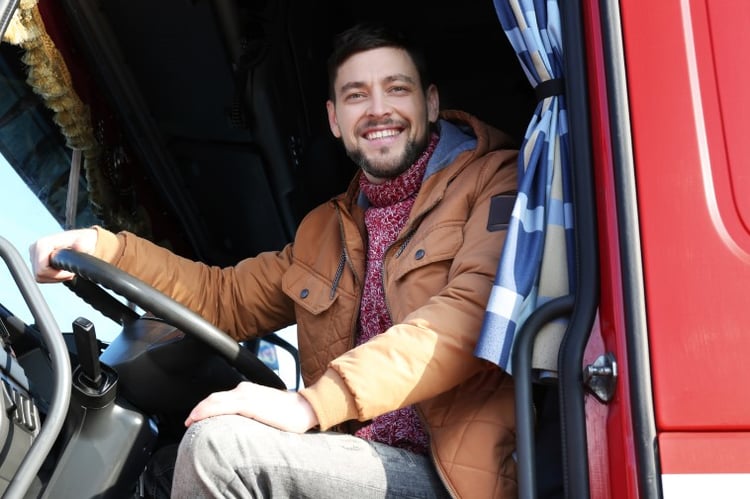 If someone you care about is constantly traveling for work, it is essential to give them the supplies they need to make their job efficient and enjoyable. These gift ideas are perfect for Christmas, birthdays, or just to show your appreciation for all their hard work. Here's some inspiration for the best gifts for truck drivers:
Truck route GPS
If your driver is new to the business, they may not have a specialized GPS to help them plan the best routes. A trucking GPS provides filters for height clearance, maximum weight, and even HAZMAT-approved roads. They also have up-to-date information on road closures, truck stops, and traffic to help drivers complete their routes as quickly as possible. The best truck route GPS systems will depend largely on your price range, primary region, and specific needs, but there are plenty of guides and reviews to help you find the perfect option.
Supplies for cooking on the road
Staying healthy is one of the biggest challenges for long haul truckers, as fast food joints are often the only selection along major highways. Provide a healthy alternative by gifting your truck driver a slow cooker or single burner to prepare meals on the road. A set of spices and a book of easy recipes are awesome add-ons to help them create delicious meals wherever they are!
The latest and greatest cell phone
An up-to-date cell phone is essential for the modern truck driver, as it gives them access to real-time traffic, load boards, and entertainment. If your loved one is using an older model, it may be time to upgrade to ensure they have a dependable smartphone on the road. Our list of essential trucking apps every driver needs to download will also help you find the best load boards, fuel planning apps, and entertainment to give your driver access to everything they'll need on the road.
Pressure relieving cushion
Sitting for long periods of time is bad for anyone's back, and truckers will go hours at a time without standing or stretching. A pressure relieving cushion can help eliminate discomfort and prevent back pain in the future, making it a great investment for all drivers.
XM satellite radio and antenna
While driving through rural areas of the country, radio signals can flicker or even disappear completely. A satellite radio and long antenna help keep the connection going even on back roads, and also provide consistent access to a driver's favorite stations. If they already have a radio or prefer to use their phone, a monthly subscription to a radio or music streaming service is another excellent gift!
Portable vehicle safe
Since many companies pay in cashier's checks or money orders, having a safe place to store valuables is essential on the road. A portable safe allows the driver to secure their valuables inside their vehicle, creating a convenient way to store payments and emergency cash throughout their drive. These safes usually hook or bolt into the cab, allowing the driver to shower or run errands without worrying about theft.
An electric blanket and good pillows
During the colder months of the year, living in a truck cab presents all new challenges. An electric blanket allows drivers to stay comfortable no matter what the weather throws their way, and good pillows will help them sleep soundly through the night.
Portable refrigerator
There's nothing better than an ice cold drink on a hot day, so a portable refrigerator is essential for those long summer months. It can also keep leftovers fresh and store cooking ingredients, making it easier to eat nutritious foods on the road. Specially-designed portable refrigerators can be run on a truck battery even while the vehicle is stopped, making it an excellent gift for drivers.
White noise machine
As you can imagine, sleeping in a truck stop is no picnic. Vehicles are constantly coming and going, and sites are usually located close to busy roads with rushing traffic. A white noise machine can help drown all this out with customizable playlists, including the sounds of an electric fan, waves on the beach, chirping birds, and rainfall.
Workout equipment
Truck Driving has a reputation as one of the most unhealthy industries, and with good reason. The combination of a sedentary lifestyle and minimal access to nutritious foods can cause horrible health problems even for the most vigilant driver. Gifting workout equipment like a folding bike or weightlifting set can provide entertainment while preventing long-term health issues.
Reminders of home
Traveling for work can be extremely lonely, so a sentimental reminder of home may be the best gift of all. Cute ideas include photo albums and handmade gifts so the driver remembers how important they are to their family. You may also want to record a personalized message or bedtime story that the driver can play when they feel homesick. For a longer project, consider having family members record chapters for a personalized audiobook that drivers can play on the road. All of these will help drivers feel loved and supported during long stretches away from home!
If your loved one travels for work, these items can help make their job easier and more enjoyable. These best gifts for truck drivers can alleviate some of the stress of long-haul driving and make their cab feel more like home!
Learn more about how truck drivers can stay healthy on the road →