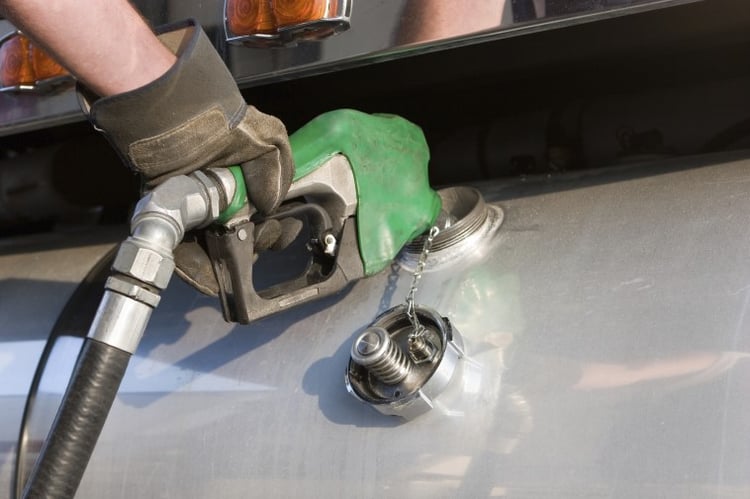 Fuel card solutions, including easy to use online tools that let you monitor charges and quickly spot irregular fueling, can help your company reduce fuel card fraud. If red flags pop up, you can easily adjust card limits or cancel them altogether – immediately, from anywhere.
Though card skimming had become the hottest topic in the fight against fraud, it is actually quite easy to spot. Educating your drivers on what to look for at the pump can prevent this form of theft before it even happens. There are many ways to check for oddities at each fueling station, and we've created this easy-to -follow checklist which you can print out and attach to your vehicles:
Scrutinize the pump. Are all of the seals in tact? Does the card reader feel secure when wiggled?
Never write down your PIN number and don't use birthdays
Store the vendor helpline in your phone and call with questions
Pick fueling stations that are well-lit and have security cameras
Access your fueling information online.
Information is key to reducing unauthorized purchases throughout the course of your program. Managers need to be able to access account information online anytime, anywhere. Waiting for invoices to be published online or mailed to you is not sufficient. Instead, transactions should be available online as quickly as possible, allowing managers to monitor card activity in real time.
Management oversight of your program is your front line of defense against unauthorized purchases. Whoever in your company best understands driver responsibilities should review transactions periodically to ensure activity is legitimate.
For some, this may be a central corporate function. In that case, corporate managers are responsible for detecting fraud and inefficiencies by comparing divisions, departments and drivers within the company. If a department or driver operates significantly less efficiently than another, it may indicate something is amiss.
In other companies, local managers provide better oversight because they are more intimately aware of the daily goings-on of individual drivers. This knowledge enables them to confirm drivers are fueling the correct vehicle where and when they should. In contrast, a corporate employee may lack this detailed information and fail to notice suspicious activity.
You may also find that a blend of corporate and regional oversight is best for your business. Regional managers can review the transactions of drivers that report to them, while corporate managers look at the bigger picture of your company's fuel spend. This dual oversight approach is often the most effective means of reducing fraud and unauthorized purchases.
Track every gallon of fuel.
Fuel cards should capture as much relevant transaction data as possible. This data is commonly referred to as "level III data" and includes transaction time, date, location, dollar amount, gallon amount, odometer reading, as well as vehicle and driver information.
It is important to capture driver information for each transaction, so you can hold individuals accountable. You can either assign drivers their own card or, if cards are tied to vehicles, assign them a unique driver ID to use whenever they swipe the card. This driver ID ties each transaction to a driver. If there are ever suspicious purchases, then you will know who is responsible.
Using this information, you can generate reports to easily review and compare driver spend. These reports give managers insight into their fleet's activity and can set usage standards. After standards are set, it should be relatively easy to identify outliers who need further examination.
Reports that use summary data for comparison are easiest for identifying outliers. These include MPG reports, weekly/monthly gallon reports and weekly/monthly fuel spend reports. These reports are effective because, while daily activity can vary, activity over longer periods is a more reliable benchmark. If there is anything out of the ordinary on these summary reports, it's an immediate flag to scrutinize a driver's activity.
MPG reports are a good example. They use the odometer entries and gallons pumped for each transaction to calculate the MPG between fill-ups for each vehicle. The average MPG should remain fairly constant for each vehicle. Managers can compare vehicle MPGs over longer periods of time and drill down on vehicles that perform below the norm. Or, they can look for individual transactions that have significantly lower MPG values. If the MPG for a transaction is significantly below average, it can be a sign that fuel was put into another vehicle. Since the driver is associated with the transaction, managers can quickly address the issue.
Rapid notifications alert you of irregular fueling.
In addition to checking reports online, it can be useful to set up fuel card alerts. Alerts act as an early warning system when irregular transactions occurs. They can be time-based (e.g. nights and weekends), product-based (e.g. unleaded, mid-grade, or premium) or location-based (e.g. out of state). Ideally, alerts should be set up to identify transactions that do not meet your driver fuel card policy.
You can also opt to receive an alert for every transaction. These are known as e-receipts and can apply to an entire fleet, individual drivers, or specific cards. If it is burdensome to receive e-receipts for your entire fleet, you might opt to only setup individuals who need close monitoring. These may be new hires in a probationary period, drivers with past problems, or those who were flagged as outliers on reports.
Use online tools to review and adjust limits.
Beyond driver monitoring, online tools allow you to view and adjust card limits. Purchase controls let you restrict cards based on several criteria, including, fuel type, time of day, gallons/dollars per transaction, day, week, or month, etc. You should review these limits periodically to ensure everything is set up correctly.
Reviewing limits online allows managers to fine-tune their fuel card program. Managers can ensure drivers aren't having issues due to overly restrictive limits. And, they can make limits more stringent where necessary to help prevent unauthorized purchases. If unauthorized transactions or fraud occur, it is critical to have online access to the account to invalidate the suspicious card.
Conclusion
Fuel card companies' online tools are critical for reducing fraud and unauthorized employee purchases. Reports and alerts easily identify irregular fueling, and card management features can adjust limits or cancel cards as necessary.
Learn more about how P-Fleet helps companies control fuel purchases.