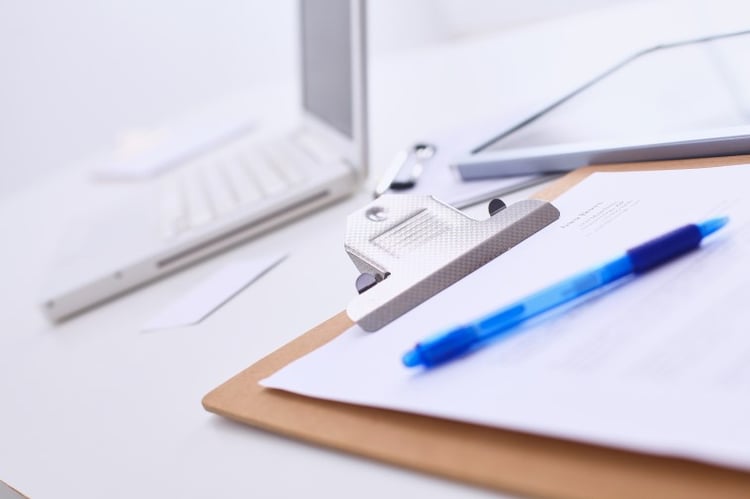 A best practice for companies that issue fuel cards for employees is to have all drivers sign a fuel card policy. The policy should clearly state your expectations for how the cards should be used. Unfortunately, because many companies are unsure what to include, they skip the policy altogether. Let's fix that with some quick tips for drafting an efficient and comprehensive policy.
1) Explain why there is a fuel card policy.
It might seem obvious, but it's a best practice to provide a brief explanation at the beginning so that drivers know what they are signing. Specify that the driver is being issued a card and PIN from your vendor. State in this introduction that the document outlines the permitted use of the cards and verifies the driver's understanding of your expectations.
2) Outline the terms of the driver fuel card policy.
A good rule of thumb for outlining the terms is to cover who, what, when, where, why and how:
Who is allowed to use the card? Specify who is authorized to make a purchase, and state that the card is not to be used by other drivers or for personal use.

What purchases are allowed? Indicate what types of purchases comply with your policy. If the card is restricted to fuel, indicate that and include the type allowed (e.g., diesel only, diesel and regular unleaded, etc.).

When can the card be used? Specify if drivers should refuel at the start or end of their shift and during which hours and days fueling is authorized.

Where can the card be used? Specify which fuel locations or brands are allowed.

Why must a driver adhere to the policy? Make it clear that if the driver does not follow the policy, he or she will face disciplinary actions that could include revoking use of the card, repayment of fraudulent purchases and/or termination of employment.

How should a purchase be made? Provide instructions if certain steps should be followed at the time of fueling, including entering the vehicle number or odometer. Indicate if drivers need to manually log any transaction information as well.
3) Add acceptance statements.
Now that you've outlined the terms of the policy, rewrite them as acceptance statements. Use first person so that it's intuitive for the driver as he or she reads the document. For example, "I understand that I have been issued a card which is to be used only by me for fueling company vehicles, and is not permitted for personal use."
4) End with a signature.
Include language that indicates by signing the document, the driver agrees to the acceptance statements. Allow space for the driver to print and sign his or her name, and include the date for good measure. Then file your paperwork so you can easily find it if an issue arises.
Conclusion
A fueling policy is important to prevent unauthorized fleet purchases. Follow the steps above and you will significantly reduce the risk of theft. Download our free fuel card policy template below.
Learn other ways fuel cards for small business can help your company →