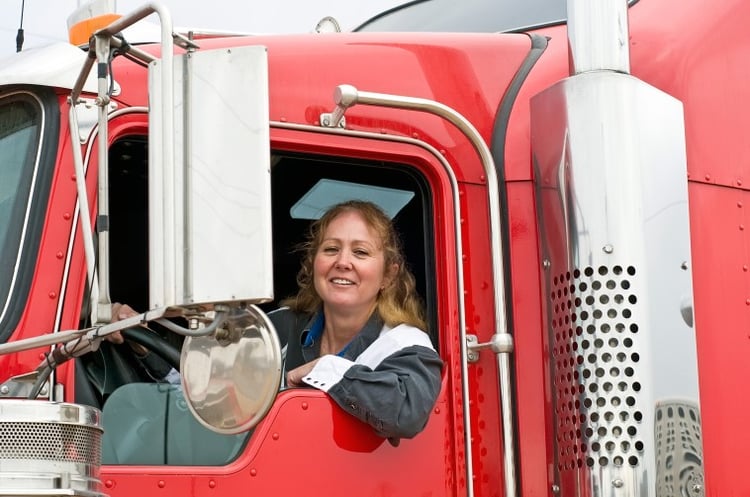 A career as a truck driver offers excellent pay, job security, and the ability to travel. But, it also comes with certain setbacks, like boredom and loneliness, especially when driving solo. The lack of stimulation often leads to drowsiness, which the Federal Motor Carrier Safety Administration suggests as the cause for more than 20,000 accidents each year. Even more reason for truckers to find safe and distraction-free methods to prevent fatigue and boredom and improve their focus behind the wheel. Here are a few ideas for what truckers can do for fun on the road,
Awesome apps
Today's truckers have something previous generations of truck drivers did not: Smartphones. Smartphones provide limitless opportunities for entertainment, like using Pandora or Spotify to blast your favorite tunes. With apps like Skype to stay connected with family, Netflix to watch your favorite shows, Voice Text Pro to safely text and drive, and audio book apps, there are a number of ways for truckers to stay occupied while driving or resting.
Portable hobbies
Truckers are finding new hobbies to fight boredom during downtime. Recently, truckers are picking up hobbies you wouldn't typically expect, like sewing, knitting and crocheting. Others are writing novels with voice-to-text software, practicing their photography, and even taking up chess.
Cool collections
Long distance drivers travel all over the country, offering the perfect opportunity to start creative collections. When stopping to use your fleet card, grab a bite to eat, or sleep for the night, pick up a souvenir from each new location. It's a fun way to remember each new destination while delivering the next load.
Self-reflection
Although the solitude of driving can get to many drivers, others enjoy taking the time for self-reflection. Long quiet drives are ideal for thinking about your life. Few people take the opportunity to sit down and reflect each day, but truckers have ample time to do so. Plus, it's a great way to keep your mind occupied to help pass the time.
Staying fit
Sitting down for long drives takes a toll on your health. In fact, the National Institute of Health reports more than half of truck drivers are obese. Truck drivers need to stay active to maintain a healthy weight and to get a little relief while driving. Simple things like hiking a trail to stretch your legs will refresh your body and mind before the next long haul. Truck driving doesn't have to be a boring career. There are many ways you can stay entertained on the road. Every time you stop to refuel, use it as an opportunity to find a new way to stay occupied.
Learn more about staying healthy on the road →
Sources:
"Truck Driver Fatigue" Advocates for Highway and Auto Safety
"Health Survey of U.S. long-haul truck drivers" NCBI