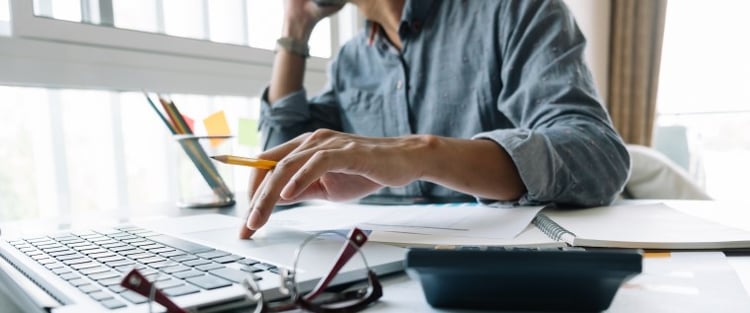 Finding ways to simplify your workload should be the ultimate goal of every program, and providing 24/7 access to your cards, invoices, and account makes this easy for even the busiest team. An online account is critical for proper fuel card management. Learn more about fuel cards.
How does online access simplify fuel card management?
Online tools simplify management by allowing you to easily make payments online, order and cancel cards with a few clicks, view your current and historical invoices, and generate transaction reports. The ability to make these changes online minimizes your workload, eliminates your time spent on the phone with customer service, and allows your drivers to get back on the road quickly.
Use your online payment portal.
The ability to submit payments online is essential, especially when your drivers depend on being able to fill up quickly and resume their routes. If there are issues with your account and you need to make a payment quickly, you don't want to worry about any extra delays mailing your check through the post office. Being able to pay your invoices online can prevent issues with your account and minimize downtime.
Order and cancel cards with a couple quick clicks.
When onboarding new employees or cancelling old cards, time is of the essence. The ability to make changes to your cards online saves you valuable time and allows you to get new hires on the road as soon as possible. This feature is especially helpful in instances of an employee termination or lost card, as you can immediately cancel the card in question.
Get the information that you need.
Whether you're looking at historical trends or trying to reconcile this month's budget, having access to all of your reporting in one place is a must. Fleet managers often encounter situations where they have to compare the historical spending of their drivers to ensure that everything squares up, so the ability to download and compare all of your transactions is essential. Additionally, you'll be able to respond quickly to requests from upper management, making you look like a pro when a complete overview of your program is needed.
One of the biggest challenges with fuel card management is sorting through your data to find the most relevant information. Online tools should provide you with flexible reporting options which simplifies your fueling data and allows you to segment by driver or vehicle, or get a comprehensive overview of all cards. Fuel transaction details should include the driver, vehicle, quantity, odometer reading, product, price, taxes and total dollar amount, allowing you to easily find any information needed by your management and accounting teams.
Conclusion
Keeping an eye on the activities of all your drivers can be a challenge, but having online access to your account information will simplify your fuel card management. Whether you need to pay online, order or cancel cards, or download invoices and transaction reports, online tools make your job easier. With a few quick clicks, you can get your drivers up and running or find the essential information your management team is waiting on.