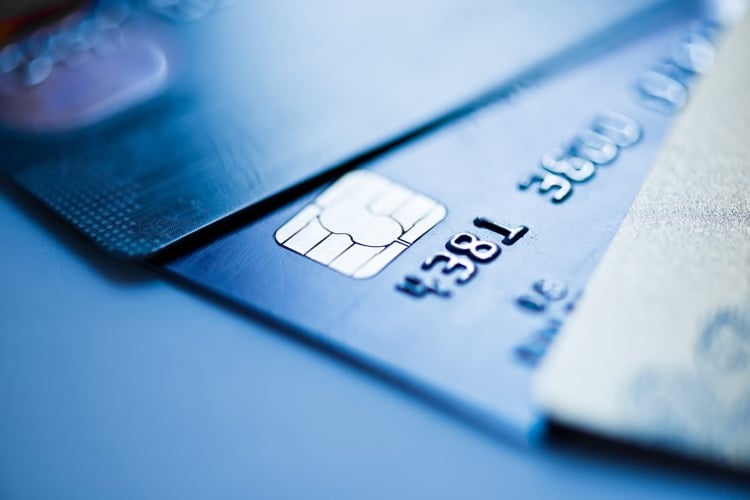 Business gas credit cards can simplify things for your drivers, but they also have a positive effect on almost every department in your company. By minimizing the work needed to track fuel spending, monitor employees, and file taxes, these cards allow your team to devote more time to the efforts that matter most. Learn about other fuel card products.
Accounting for business gas credit cards
The obvious benefit for your accounting team is the immediate reduction in their workload. They no longer have to waste time collecting fuel receipts or issuing driver reimbursements. Additionally, if your company works with Independent Contractors, they can receive contractor reports that tell them exactly how much to deduct and include a fuel report for each contractor so that they can see details for all of their purchases. For a busy department, this is a huge benefit.
Gas credit cards allow your accounting team to easily generate reports, cutting down on the amount of time wasted on mundane tasks. By setting up your cards and account properly, your accounting department can track fuel purchases by GL Code or job number. In addition to subtotals by driver or vehicle at the end of the invoice, you can subtotal by department, GL, job number, or other designation.
Another big benefit is the ease of generating IFTA and off-road refund reports for quick tax filing. Companies that operate across multiple states must submit a report that specifies the total miles traveled in each individual state, as well as the total gallons purchased in each state. To further complicate matters, this report must be filed for each vehicle, creating a huge headache for large fleets. Companies who operate off-road must also submit reports to get refunds for fuel excise taxes, which is an extremely time-consuming process. However, fuel card providers automatically generate both IFTA and off-road refund reports, saving hours of work for your accounting team.
Fleet managers and controlling spend
As the front line in managing drivers, fleet managers are consistently busy keeping your business running smoothly. Using gas cards makes it easy to monitor drivers and ensure they are following fueling guidelines. Here are the four essential tools that allow fleet managers to maintain a bird's eye view of their vehicles and drivers:


1. Create successful business gas credit card policies.
Creating a fueling policy is an essential step for your company, and it will ensure that all of your employees are on the same page. Fleet managers should outline the terms of use, including these key items:
Who is authorized to use the card? Specify which employees are authorized to make a purchase, and state that cards are not for personal use.
What purchases are allowed? Indicate what types of purchases comply with your policy and let drivers know what types of fuel can be purchased (e.g., diesel only, diesel and regular unleaded, etc.)
When can the card be used? Specify if drivers should refuel at the start or end of their shift and let them know if certain hours or days are off-limits.
Where can the card be used? Specify which fuel locations or brands are allowed, especially if certain sites in your area are known for having consistently higher prices.
Why must a driver adhere to the policy? Explain to your team that if a driver ignores these policies, he or she will face disciplinary actions that could include revoking use of the card, repayment of purchases outside of the policy and/or termination of employment.
How should a purchase be made? Provide step-by-step instructions to ensure drivers are capturing essential information, including entering the vehicle number or odometer. Mention whether drivers need to manually log any transaction information as well.


2. Create customized purchase controls.
To ensure that drivers are following the fueling policies, fleet managers can set up specific controls that will reject the card for unapproved purchases. These parameters can include restricting certain times of day, days of the week, transactions per day, gallons or dollars per transaction, and gallons or dollars per day, week, or month. To make this process easier, fleet managers should go through their existing records to see when most purchases are made and what the average spend has been for each vehicle.
3. Receive email alerts.
Fleet Managers can set up email alerts that will notify them of unusual purchases, allowing them to monitor unexpected transactions without declining the card at the pump. Once they receive an alert, they can confirm the purchase with their drivers and remind them of the fueling policies in place. For smaller fleets, fleet managers can even sign up for e-receipts for every single transaction placed on your cards, though the volume of emails makes this unwieldy for companies operating dozens of vehicles. In either case, management will be able to address problems quickly and meet with their drivers to confirm expectations.
4. Easy online monitoring
In addition to receiving alerts by email, management will also have access to an online portal that displays real-time transaction information. This allows them to periodically check in on their team's fueling without waiting for invoices or receipts. They also get a bird's eye view of vehicle use with automatic MPG reports, allowing them to address maintenance issues as soon as they suspect a problem.
Owners and upper management oversight
Running a business is always a stressful process, but knowing exactly how much you spend on fuel eliminates budgeting guesswork. With business gas credit cards, it's easy to total how much you spend on fuel each year, and you can even break those numbers down by season or month if your business volumes vary.
But don't forget the primary benefit: The savings. Whether you're using a CFN card, which gives you direct discounts at the pump, or a Voyager card that gives you the flexibility to fill up at the most convenient sites, your team will be saving money and getting back on the road sooner.
Drivers and use of business gas credit cards
Your drivers may experience the biggest time-saving impact in their day-to-day operations. If you have previously been using cash to buy fuel, they will no longer have to take time out of their day to pick up cash and return the receipts and change to their managers after each purchase.
When switching from a credit card, drivers will not have to hold onto receipts that display all the necessary information for oversight and tax reports. Unlike credit cards, business gas cards invoices show all this information, thereby preventing the need to track receipts. Drivers will also have access to apps and programs that make it easy to find the cheapest fuel or the most convenient station, and they also have access to optional maintenance to address any repair needs immediately. These cards simplify their daily activity and allow them to focus on the job at hand. The invoices sent to your team will compile this information in one place, avoiding the problems that often come with lost receipts and taking pressure off your drivers.
For smaller fleets that have an existing account with a local gas station, switching will give drivers more flexibility for when and where they can fuel. This can save them time and the business owner money by fueling when they need to rather than on a schedule and choosing the most convenient and lowest cost site.
Conclusion
As you explore the different payment options for your fleet, be sure to meet with members of each department to discuss how the changes will affect them. You may be surprised to see how much time can be saved by putting business gas credit cards to work.