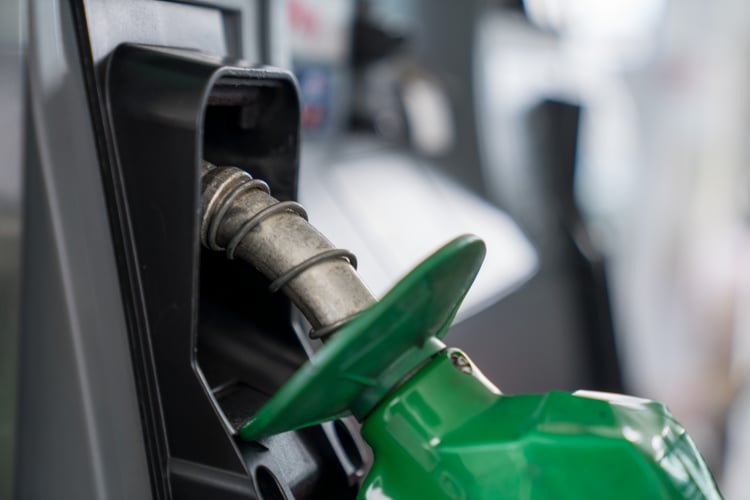 Whether you own a fleet of vehicles or operate a single truck as an independent contractor, it's useful to have access to fuel pricing information to benchmark current costs and forecast future expenses. There are many resources available to check fuel prices online, but with so many options, how do you know which one will work best for your needs? Well, good news. We've identified five different ways to find current prices online and outlined the pros and cons of each.
1) U.S. Energy Information Administration
The U.S. Energy Information Administration (EIA) is responsible for collecting, analyzing and disseminating energy information to the public. It provides national and regional weekly averages for gasoline and diesel prices. Five major regions are included: East Coast, Midwest, Gulf Coast, Rocky Mountain and West Coast. The East Coast is divided into additional subcategories covering New England, Central Atlantic and Lower Atlantic regions; the West Coast is divided into a region excluding California and California by itself.
In addition to the weekly average fuel cost by region, the EIA also provides historical data and market forecasts. One of the more useful market forecasts available from the EIA is the Short-Term Energy Outlook (STEO) which is released monthly and provides future projections for crude oil, gas and diesel. STEO projections cover a two-year period, and previous projections are saved online for you to review. The EIA also provides historical fuel price data, including national and regional averages from the past 20 years, free of charge.
Pros:
Weekly updates
Historical data
Market forecasts
Cons:
2) AAA gas prices
The American Automobile Association (AAA) provides national, state and local fuel price information on its website. Information is gathered in collaboration with Oil Price Information Service (OPIS). Fuel prices on AAA's website are updated daily based on data collected from 120,000 retail stations across the U.S.
You can view metro areas within each state and check fuel prices online for the current day's price and the price from last week, month or year. You can even compare a state against the national average or select two states for a side-by-side comparison. While AAA's website is quite useful to check fuel prices online, it does not provide projections of future prices.
Pros:
Daily updates
National, state and local averages
Some historical data
Cons:
No site-specific prices
No market forecasts
3) GasBuddy
Some online resources rely on crowdsourcing to collect information about gas prices. One of the more popular resources is GasBuddy. Prices are updated as users report information via mobile app. Though prices are updated regularly and multiple gas stations are included, there could be some concern about accuracy given that data is crowdsourced by consumers rather than reported directly by vendors.
GasBuddy offers several features, including price charts and industry commentary with its "Fuel Insights." There is some historical data available to review trends over time and to select regions for comparison. Trends in national and regional gas prices are included, but there is no forecast of future prices and no historical information for specific fuel locations.
Pros:
Site-specific prices
Some historical data
Mobile app available
Cons:
Data depends on driver
No market forecasts
4) Truck stop websites
Major truck stop chains like Pilot Flying J, Love's and TA allow you to check fuel prices on their websites. Because data is reported and maintained by the actual fuel vendor, the pricing information is usually the most up-to-date and accurate. The amenities (e.g., showers, restaurant, etc.) for specific truck stop locations are often displayed online as well.
Truck stop websites for major brands generally do not include historical data or market forecasts. They show the current prices for their brands, and their brands only. Some websites, do collect pricing information for multiple truck stops, so you can easily compare fuel prices across chains and along a route. However, they might not always have information as current as the truck stop chain's website.
Pros:
Site-specific prices
Stop amenities included
Mobile app available
Cons:
No historical data
No market forecasts
5) Fuel card company websites
Some fuel card companies, like P-Fleet, use online tools publish pricing information online to assist customers with checking current rates. Company websites often display the prices you would expect to pay as a cardholder. And if the product chosen by the customer is not a universal card, company websites are especially useful because they show accepting locations.
Specific pricing resources differ across companies. Some resources, like the one P-Fleet offers for its CFN card, include both historical pricing and market forecasts so customers know in advance if rates will rise or fall and can adjust their fueling as needed. Other resources, like the Voyager Acceptance Locator and its mobile app, display live pricing and contact information for gas stations. While useful, the tools to check fuel prices online available through fuel card company websites are often limited to current customers only.
Pros:
Site-specific prices
Historical data
Market forecasts
Mobile app available
Cons: