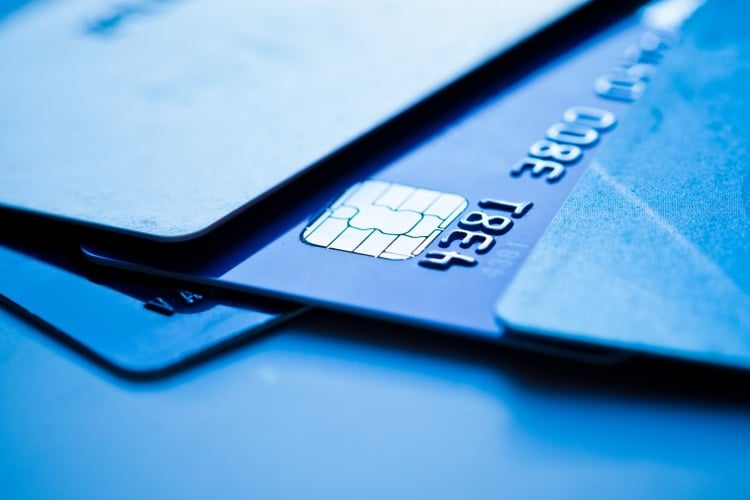 Trying to wade through the options to find the best fleet card can be challenging, as there are a variety of programs to choose from. See our fleet card options. To make your job easier, here are some things to examine when researching which provider is truly the best option for your company.
The best fleet cards have convenient locations.
Ultimately, the success of your program will ride on how easy it is to get fuel. Drivers should be easily able to find gas stations along their routes, allowing them to quickly get back to the tasks at hand. While doing this research, the term "Universal Fuel Card" is likely to come up frequently. This type of program is ideal for companies that operate across a large region or have varying routes, as it provides access to thousands of locations across the United States, including big-name brands like Shell, Chevron, Love's, Exxon, and BP. However, there are also regional programs like the CFN Fuel Card that make sense for companies operating on the west coast. This program includes locations that are designed specifically for commercial vehicles and provides fuel at wholesale pricing, saving your company money at the pump. Spend some time comparing both options and reviewing the sites near you to find the best fleet card for your company.
Responsiveness of the best fleet card vendors
If your drivers are on the road, they'll need a prompt response if there are any issues at the pump, so be sure to explore how long it will take to get help when you need it. A good way to run a test of each provider's customer service departments is to call in to speak with a representative. You want to ensure that you are able to speak with a person quickly, without navigating through a complicated phone tree. The best fleet card providers will have enough customer service reps on hand to service your needs and will be quick to answer both emails and phone calls. You can also look up the reviews and BBB ratings of different providers to read through the experiences of existing clients.
Purchase controls and alerts
Keeping a bird's eye view of fueling activity can be a challenge for fleet managers, but implementing the controls and alerts that come along with your program make monitoring simple. The exact controls you should implement will depend on the size of your fleet and your industry, but it's recommended to at least restrict fueling to regular business hours. You can also set limits on the dollar amount or number of gallons purchased in each transaction, as well as implement spending limits per day, week, or month. Smaller companies can also set up automatic email alerts every time a card is used, whereas larger ones may only want notifications for irregular transactions. These flexible parameters allow you to create the right blend of security and simplicity for your unique needs.
Online tools
One of the most impactful benefits of a program is the ability to manage your fleet with minimal effort. Managers have to supervise their drivers, oversee each job, and deal with the minutia of billing, timecards, and personnel changes. The best fleet cards will have online tools that provide a simple way to manage your program. Ensure that your program has the ability to download current and historical invoices so you can always pull up data as a reference, share it with your Accounts Payable department, and provide historical pricing to your executive team. You should also confirm that you have the ability to run reports that total fueling by driver, vehicle, state, and fuel type, as this information may be essential down the line. Furthermore, you should be able to adjust your alerts and controls online, and order or cancel cards in the instance of employee turnover. These capabilities will save you a lot of time in the future, so ensure your provider offers these features.
Technology
To further simplify the day-to-day workings of your fleet, the provider you chose should offer various technology to streamline your workload. Ensure that you gain access to apps for both iPhone and Android to allow drivers to check pricing, amenities, and get turn-by-turn directions from their mobile phones. On the management side, you'll want to look for features like GPS integration and the ability to pay online. Good providers will offer different options to pay your bill online for your convenience, whether through ETFs or Credit Card Payments. This will allow you to easily keep your fleet running smoothly during even the busiest seasons.
Conclusion
As you research the best fleet card for your company, it will be essential to keep these features in mind. Having a specific line of payment for fuel is just the beginning, and you should look for the blend of locations, responsiveness, technology, and online tools to ensure your team will get the full support you deserve.