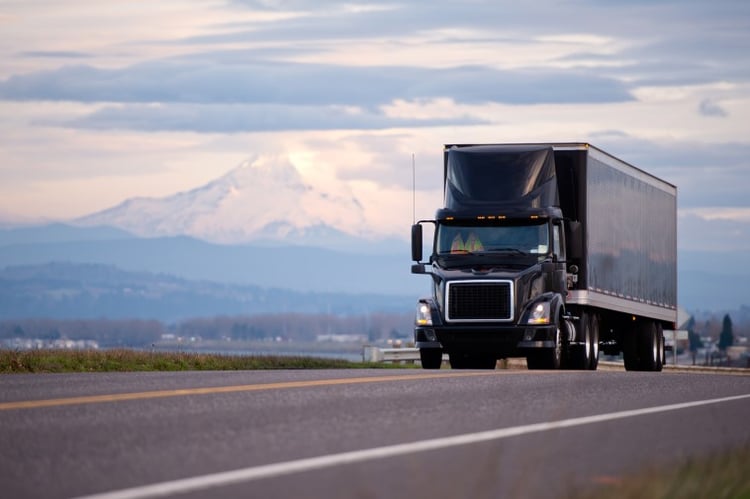 To find a fuel card for trucking companies that operate off the major highways, the card must have extensive locations outside of truck stops to minimize costs and inconvenience. With over 320,000 locations across the United States, it's easy to refuel up across all 50 states with the Voyager card, ensuring that your drivers can get back on the road quickly. In addition, these cards will help you secure and monitor your purchasing, easily track your fuel spend and provide other fuel card services.
Many trucking companies need a fuel card with universal acceptance.
If your company operates in areas where truck stops are limited, then finding a fuel card for trucking companies that will allow you to choose the most convenient location is essential. Voyager is accepted at over 95% of all fuel retailers in the United States, including Chevron, BP, Exxon, Mobil, Pilot, Love's, Shell, and Speedway. Even if your routes takes you into rural, metro, or residential areas, drivers can refuel quickly at these easy-to-find stations, so you can get your trucks back on the road.
With more locations to choose from and access to most independent truck stops, fleets can low cost shop. There are typically fuel sites and truck stops that price at a discount to attract traffic. With a universal fuel card, they can purchase fuel at these less expensive sites.
Many fuel cards for trucking companies have apps that drivers can input their routes ahead of time to find the best prices and necessary amenities along their drive. They can even filter by "Oversized Vehicles" to find gas stations that accommodate larger trucks. Once they determine which station best fits their needs, drivers can get directions directly from the app.
Purchase controls and alerts
One of the biggest challenges trucking companies face is controlling their employees' fuel card purchases. Customizable controls and alerts simplify management of the program and reduce misuse. Depending on your business needs, you can limit purchases to weekdays; limit the number of transactions per day, week, or month; limit purchase amounts by day, week or month; lock out certain states; and more. P-Fleet's effective guide to fuel card controls can help you determine which controls and alerts work best for trucking company fuel card.
Optional maintenance
Even if you're diligent with vehicle maintenance, surprises on the road can create unexpected repairs. Voyager provides the option to allow maintenance at 60,000 sites across the country, so your drivers can quickly take care of everything from flat tires to engine problems without having to wait for an alternative form of payment. Drivers can even use the Voyager app to find the nearest repair center, which cuts down on the time your trucks are out of commission and allows you to complete your deliveries with minimal delays.
IFTA filing
If your trucks cross state lines, your company needs to file an International Fuel Tax Agreement (IFTA) Report on a regular basis. With our card, all of your transactions are captured on our invoices and reports , so you do not need to gather receipts. There is a complimentary IFTA Report that includes the date, fuel type purchased, seller, purchaser, sale amount, vehicle, and gallons. It is sorted by state and vehicle to simplify your IFTA filing. This is a time saving service that P-Fleet provides with its fuel cards for trucking companies.
Conclusion
If you are looking for a fuel card for trucking companies that will minimize both costs and hassle, P-Fleet's Voyager card may be a good fit. With over 320,000 locations across the United States, your drivers will be able to quickly fill up and resume their route, even if truck stops in your area are limited. In addition, purchase controls, optional maintenance, and simple IFTA filing can benefit trucking companies of all sizes.


Learn about the fuel card application process →