WSTA P-Fleet Discount Fuel Card Program
WSTA and P-Fleet are proud sponsors of this exclusive WSTA membership benefit program.
This exclusive program was designed to save WSTA members, even smaller companies, on their fuel purchasing. Discounts are available at CFN sites and are based upon cost-plus (wholesale) negotiated prices. Members will also have access to other retail-based fuel cards to accommodate their needs. Program highlights are below.
Reporting
---
Quarterly IFTA reports for all IFTA registered trucks
GL or department reports for simplified fuel accounting
Monthly off-road reports
Invoices broken out by cost center
CSV, text or other file format for upload into your system
Custom exception and management reports
Controls
---
Track driver, unit #, location, time, product and odometer/hour
Transactions per day (control)
Gallons per transaction (CFN, Fleetwide) and dollars per transaction (Voyager)
Time of day (control or alert)
Day of week (control or alert)
Product type (control for CFN sites, alert for all sites)
Online Account Access
---
Order or cancel cards
Manage card limits
Check fuel pricing
Review invoices and statements
Pay invoices online
Download reports
Download transactions into Excel
Fuel Pricing
---
WSTA members receive cost-plus pricing at CFN sites.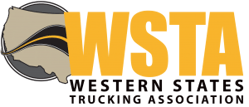 Send us your application:
[fa icon="envelope"] Email to sales@pfleet.com
[fa icon="fax"] Fax to (858) 348-2596
WSTA Member Trucking Company