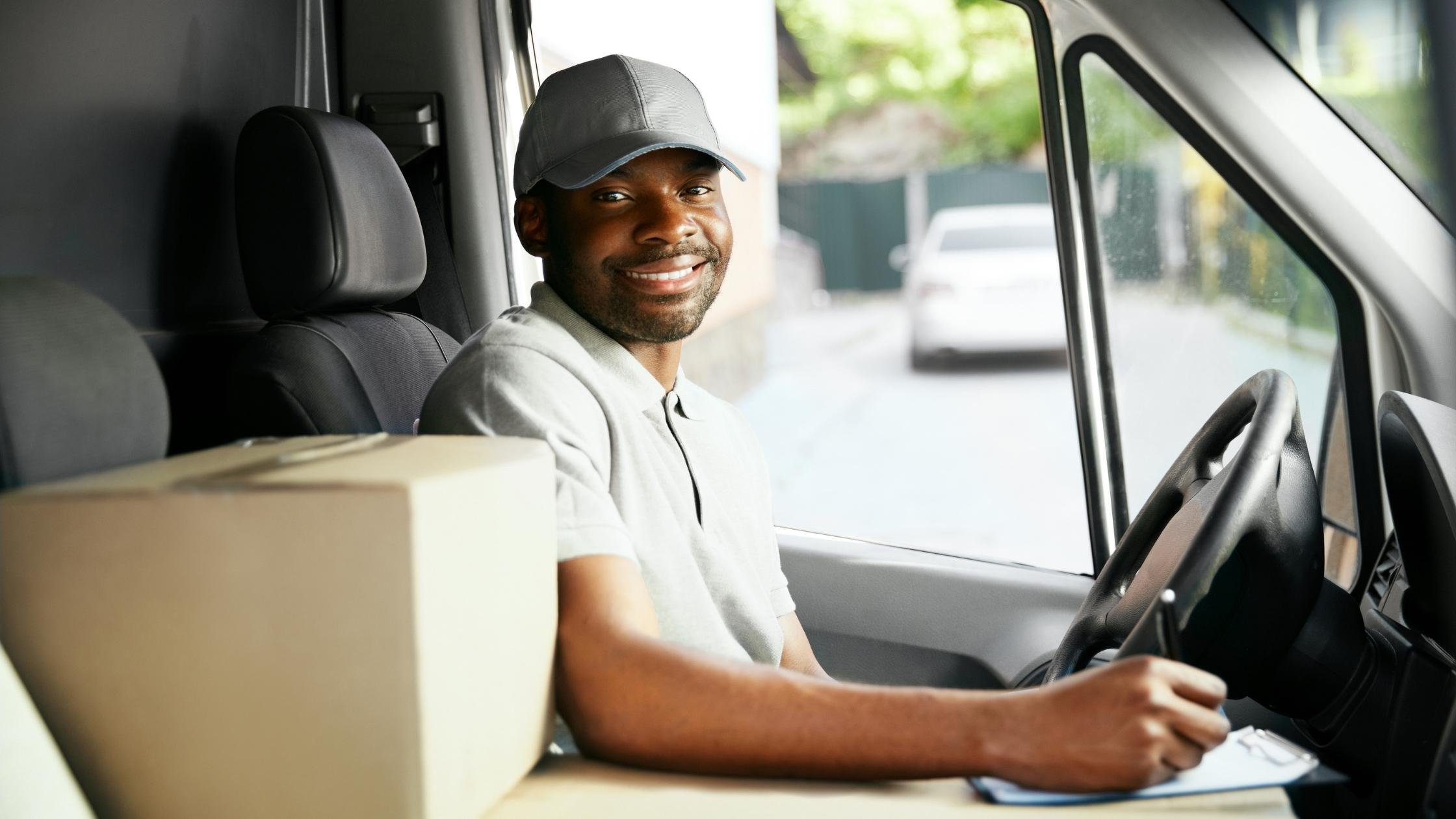 For small businesses, every dollar counts. Whether you own a logistics company with a fleet of trucks or a small delivery company that makes local deliveries, fuel expenses can be a significant portion of your operating costs. This is where small business fuel cards come into play, offering not only potential cost savings but additional features to help manage your employees and drivers. Here are some helpful tips to consider when signing up for fuel cards for small business.
What is a fuel card?
A fuel card is a payment card specifically designed for businesses that operate vehicles and need to purchase fuel regularly. It functions similarly to a credit card but is exclusively used for fuel-related expenses, which gives owners more control over cardholder purchases. Fuel cards are typically issued by fuel card providers or major oil companies and can be used at authorized fuel stations within a designated network or across major and independent brands nationwide.
How is a fuel card different than a credit card?
With fuel cards, businesses can set limits such as fuel-only restrictions, gallon and dollar limits, purchasing windows, and other purchase controls. Fuel cards also provide comprehensive reporting to track fuel consumption, analyze spending patterns, and optimize fuel usage. Credit cards may offer general expense tracking features, but they do not provide the same level of detailed fuel-related reporting and monitoring capabilities that fuel cards do.
How does a fuel card benefit a small business?
Cost Savings
Small business fuel cards are fantastic tools for businesses that operate vehicles on a regular basis. One potential benefit of a fuel card is that it can save businesses money on fuel expenses. Fuel card providers often offer discounts or rebates on fuel purchases, which can add up to significant savings over time. For small businesses, this can be particularly valuable, as every penny counts towards the bottom line.
Detailed Reporting
Another advantage of fuel cards for small business is their ability to provide detailed transaction reports. Fuel cards can help business owners track fuel consumption, analyze spending patterns, and gain insight into their fleet's overall fuel efficiency. This information can help businesses make more informed decisions about their operations, such as adjusting routes or upgrading their fleet to more fuel-efficient vehicles.
Security
Fuel cards also offer enhanced security features compared to traditional payment methods. For example, fuel cards can be linked to specific vehicles or employees, which can help prevent fraud or misuse. Additionally, many fuel cards require a PIN and vehicle mileage to be entered at the pump, adding an extra layer of protection.
Streamlined Expense Management
Fuel cards simplify administrative tasks associated with fuel expenses. Instead of employees paying for fuel out-of-pocket and submitting reimbursement requests, fuel cards centralize payment and tracking processes. This eliminates the need for manual expense tracking, reduces paperwork, and streamlines expense reporting. Small businesses can easily access online account management platforms to monitor fuel transactions, generate reports, and simplify tax documentation.
Convenience and Accessibility
Fuel cards for small business also provide convenient access to fuel. Many fuel card programs have a wide network of affiliated fuel stations, offering businesses a broader range of fueling options. This ensures that vehicles can be fueled conveniently at locations that are easily accessible, minimizing downtime and optimizing operational efficiency. Additionally, some fuel card programs offer extended hours of customer support, providing assistance in case of emergencies or unexpected situations.
Improved Fleet Management
Fuel cards can also aid small businesses in managing their vehicle fleet effectively. With detailed fuel consumption data and reporting tools, businesses can analyze usage patterns, identify inefficiencies and potential vehicle problems, and make informed decisions about optimizing fuel consumption. This helps in improving overall fleet management and reducing costs.
Which small businesses should use a fuel card?
Fuel cards can be beneficial for any industry that relies on a fleet of vehicles, including delivery services, transportation, trucking, and construction, to name a few. These businesses often have high fuel expenses, making fuel cards a cost-effective and convenient solution to manage and track their fuel purchases. Even small businesses with only a few vehicles or employees who require access to fuel can benefit from using fuel cards. The convenience and cost savings of fuel cards would allow them to focus more on their core business activities.
How do you choose the best fuel card for small business?
1. Understand your business needs.
Every business has unique needs and it's important to understand yours before diving into the world of fuel cards. Some businesses might prioritize lower fuel prices, while others might value detailed reporting features. Consider your fleet size, fuel consumption, and travel routes. A business operating locally might benefit from a branded fuel card, while those operating nationwide might need a universal card.
2. Compare different fuel card programs.
There's a multitude of fuel card programs available, each with its own set of features, benefits, and potential drawbacks. Research and compare the pros and cons of different fuel cards and providers. Be sure to look at not just the discounts offered but also the fees, card acceptance, the number of gas stations in the network, the type and quality of data provided in the reports, customer service, and security features.
3. Pay attention to fees.
While fuel cards can offer substantial cost savings, they might also come with fees that offset those savings. For instance, some providers might charge account fees, card fees, transactions fees and late payment fees. Some providers offer tiered pricing based on fuel consumption, with lower rates for businesses with higher fuel usage. When comparing fuel card programs, make sure to factor in all associated fees to ensure you're making a cost-effective choice.
4. Check the reporting features.
One of the biggest benefits of fuel cards for businesses is the reporting feature, providing you with detailed information about your company's fuel consumption. This can help streamline your administration, monitor driver behavior, and uncover areas for cost savings. When considering different cards, look for features such as detailed transaction data, mileage reports, and fuel efficiency data.
5. Prioritize security.
Fuel cards are a form of payment and like all payment methods, they can be subject to fraud. Look for providers that offer fraud protection for customers. You should also check if they offer robust security features such as PIN protection, the ability to set purchase controls, real-time alerts, and the option to suspend or cancel cards.
6. Read the fine print.
Before signing up for a fuel card program, be sure to read the contract carefully. Understand the terms and conditions, know what you're committing to, and what your obligations are. If there are points you do not understand, don't hesitate to ask the provider for clarification.
7. Evaluate customer service.
Last but not least, take note of the provider's customer service. You'll want a provider that's responsive and helpful should you encounter any issues or have any questions about your account. Check online reviews to see what existing customers are saying about their experience.
Conclusion
Selecting the best fuel card for small business involves careful consideration of your business needs. Do a comparison of different card programs, and make sure you have a thorough understanding of associated fees and terms, security features, reporting capabilities, and customer service offered by providers. With the right fuel card, your small business can realize cost savings, improved expense management, and greater operational efficiency. Remember, the right fuel card program for your small business is not just about saving money. It's about finding a partner that will support your business growth and help you navigate the challenges of fleet management.