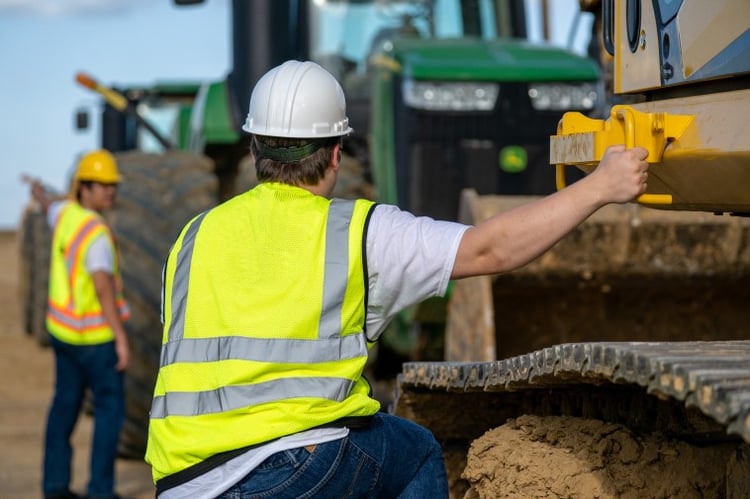 While any fleet can enjoy the benefits of a fuel card program, many construction companies are uniquely situated to take advantage of the benefits of a CFN fuel card. As your company evaluates what option is best for your team, consider if these essential features can improve your fuel purchasing and management.
Which fuel cards are best for construction companies?
While many fuel cards can benefit construction companies, the CFN Fuel Card provides an average savings of $.05 to $.10 per gallon, industry-leading security features, and access to off-road and dyed diesel sites. These features simplify your fleet management and provide immediate savings for your team.
Savings at CFN sites
CFN-branded sites along the West Coast can provide significant savings for fleets. Though the price of fuel varies along with market trends, Cardlock sites offered an average savings of $0.05 to $0.10 off the average retail prices posted on AAA. For an in-depth comparison of CFN versus retail pricing in 2018, including breakdowns by city and state, download our free report.
Easy access for larger vehicles
In addition to savings, CFN sites are open 24 hours a day and located near industrial areas and highways for quick refueling. As these sites are designed for commercial vehicles, they are also larger and more spread out to accommodate trucks and bulky vehicles. Using the CFN App, you can also filter by the amenities that you need to ensure your drivers don't waste time looking for the right features.
Access to off-road diesel
If your construction company uses a lot of off-road equipment, then you will want to minimize the federal and state excise taxes that you pay for your equipment fuel. To accomplish this, you can purchase off-road diesel which doesn't include the taxes or apply for an off-road refund for regular diesel used in your equipment. The CFN network has the largest number of sites that offer off-road diesel. See the full list of off-road diesel locations near you. When your company does not use off-road diesel, you can still file for a refund using our off-road report.
Level III tracking and GL code reports
To simplify your accounting and monitor your drivers, CFN cards capture Level III data which can simplify GL code reporting. Level III data includes the transaction date, time, dollar amount, location, gallon amount, odometer reading, as well as vehicle and driver information for every purchase made with your cards. Using this information, your company can generate reports that easily monitor and compare the spending of each driver.
You can also put this data to use for your General Ledger (GL) Code reports. Almost every company tracks its purchases using GL Codes, but it can be an extremely time-consuming process for your accounting team. Depending on your specific needs, you can associate GL Codes with cards, vehicles, drivers, or even fuel products based on simple, variable, or complex rules. This allows you to reduce the workload for your accounting team and automatically generate reports for your separate jobs and departments.
No hidden fees and no capped discounts
While many fuel card companies offer savings at the pump, most come with restrictions that cap the discount or rebate. For example, programs may only provide a rebate for the first 3 months or a maximum of 5,000 gallons per year. In contrast, the CFN card provides discounts whenever you are fueling at their sites, ensuring you always save money.
Take advantage of industry-leading controls.
While most programs offer some level of control, the CFN card leads the industry in security and alerts. Some of the essential controls include PIN and Driver ID authorizations, the ability to limit purchases by time of day or day of week, and limiting the number of transactions per day, week, or month. In addition, there are two unique controls which allow you to limit your purchases by product and gallons when clients fuel at CFN locations. The ability to limit your purchases by gallons allows you to set individual vehicle limits that correspond with the size of your tank. Product and gallon limits reduce unauthorized use more than any other controls. There are a number of ways that you can put these purchase controls to work for your company, so we've created a comprehensive guide to CFN card controls to help you decide which ones work best for your business.
Conclusion
While CFN cards provide benefits for many business types, they can be especially useful for construction companies. The savings at CFN sites, off-road diesel access, Level III tracking and GL Code Reports, and industry-leading controls make them a great option for many construction companies trying to improve their fuel management.