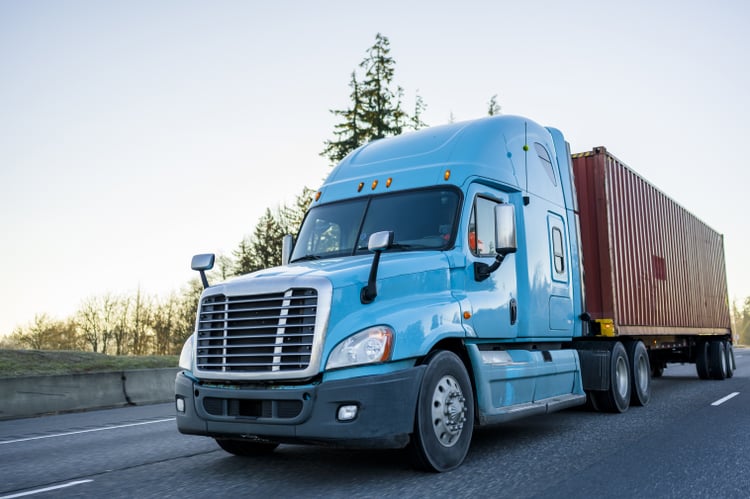 Though the truck driver shortage has drawn national attention for years, this holiday season brings clear evidence that the problem needs to be addressed. The rise in shipping costs for both seasonal and grocery items will have a direct impact on families and businesses, which will hopefully spark a frank conversation about how to incentivize more people to join this demanding industry.
A direct impact to holiday shopping
Consumers have already felt the impact of the driver shortage, as companies across the United States have been forced to raise shipping prices across the board. The most publicized increase came from the corporate giant Amazon, which experienced a 38 percent increase in shipping costs in the first quarter of 2018. To counteract these costs, Amazon raised their Prime membership fee from $99 to $119 a year, and many companies have followed their lead in passing prices onto their customers.
No freight, no food
And it's not just Christmas knick-knacks that will cost more in the coming years. Many food and beverage companies have announced price increases in 2019, citing the increase in freight and logistics costs. Hershey, Nestle, and Coca-Cola will all charge more for their products next year, passing the costs of transportation onto their customers. Unfortunately, while shipping prices may decrease slightly after the holiday season, consumers should prepare for increased costs across the board until these problems are fixed.
New solutions for an old problem
As the shortage continues, leaders in the transportation industry are collaborating to come up with new solutions. While self-driving trucks could solve part of the problem, it will take years of research and testing before we see them on the road. In the meantime, regulators and companies are debating lowering the interstate commercial driving age from 21 to 18, reimbursing drivers for their total time on the road rather than per mile, and formulating new ways to create a work/life balance for employees on the road. These small changes will increase the number of willing applicants and begin solving the nationwide shortage.
Conclusion
While the truck driver shortage has been a problem for years, consumers are beginning to see the direct impact it has on their holiday budget. The increase in shipping costs will likely force companies to seek alternative ways of attracting new drivers, leading to overarching changes in the industry. Options that increase the work/life balance of drivers or increase their compensation will bring in new employees and solve this growing problem!