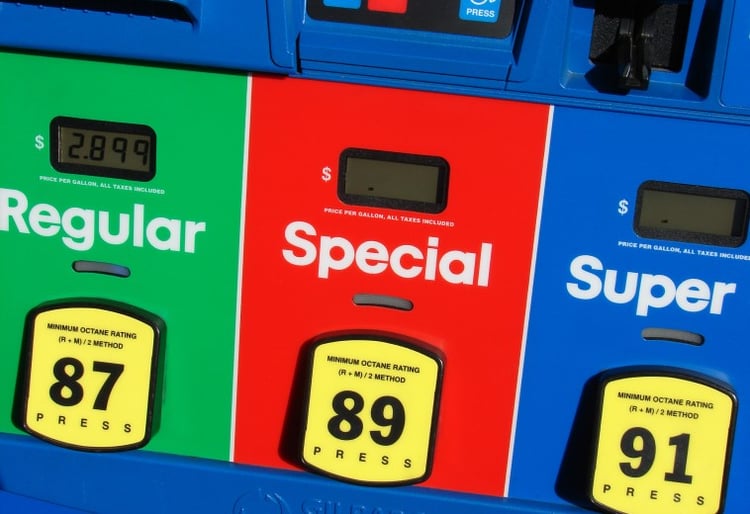 Implementing the most cost effective fuel program involves more than just selecting the right fuel card. You need a supplier that can provide the resources and recommend the strategies that will help you accomplish your goals of lowering fuel costs. Practices like the ones listed below can help you save money at the pump while still providing convenience and security for your company.
Access discount sites with your P-Fleet CFN fuel card.
Year-to-date retail fuel margins are at historic levels because of the significant drop in fuel prices over the last 9 months. With cost-plus pricing at CFN sites, commercial fuel card customers are saving $0.10 to $0.25 per gallon depending on the product they purchase and their location in the United States.
Find the lowest local fuel prices with the Voyager fuel price app.
With the Voyager app, you can find the cheapest gas or diesel prices in your immediate area. The free app is available for Android and iPhone users and makes finding locations easy and convenient. Once you select the best location, you can easily get directions to the station right on your mobile device.
Buy fuel at cheaper sites with the P-Fleet Voyager fuel card.
With universal coverage, you can access the stations with cheapest local fuel prices, regardless of the vendor or brand. Our Voyager card allows you to access over 320,000 fuel and maintenance locations, giving you acceptance at sites with the cheapest gas prices.
Use P-Fleet maps to find the cheapest CFN gas and diesel prices.
Search your route or local area for the lowest price CFN sites. Depending on tax rates and rack locations, there are opportunities for savings of $0.05 to $0.10 per gallon for fleets that utilize our fuel price maps. Our website also includes a forecast feature to let you know whether fuel prices will increase or decrease the following day.
Don't Lose Money to Unfair Fees
Many other companies have hidden fees or late fees that can quickly add up and eliminate any savings available. Instead, P-Fleet uses a clear, fair pricing model. Only pay for the fuel purchased during the billing period, plus $3 per invoice. No matter how many purchases occur on the account during the billing period, it's just $3, with no additional card fees or transactions fees.
Take advantage of available fuel tax refunds.
Ensure that your company receives fuel tax exemptions at the time of purchase or apply for fuel tax refunds after the fact. The most common fuel tax exemptions and refunds are for governments, off-road usage and agricultural usage. Exemptions and rebates normally range from $0.40 to $0.60 per gallon, so reach out to your provider to find out if you qualify.

To learn more about finding the lowest fuel prices online, see our list of resources!

Topic: Fuel Cards