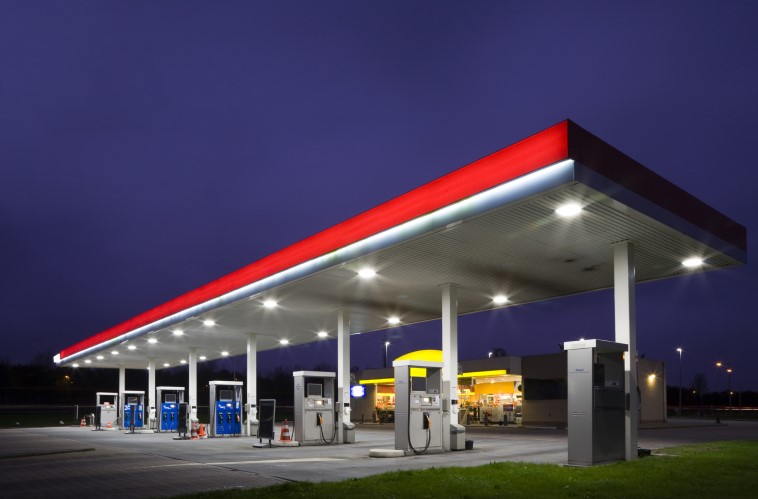 Earlier this month, gas prices in the U.S. reached record highs, surpassing previous records set during the economic recession of 2008. As of today, AAA reports the national average price per gallon is $4.24 for unleaded and $5.04 for diesel. Oil prices continue to fluctuate daily as markets grapple with possible disruptions in oil supply worldwide while war between Russia and Ukraine continues. That factor, among others, are worth watching to see how they could impact prices at the pump moving forward.
1. Russia-Ukraine War
Before the Russia-Ukraine war even started, fuel prices had been on the rise as the U.S. economy was starting to recover from the Covid-19 pandemic. When Russia invaded Ukraine, oil prices spiked because Russia is a major oil producer, and there was uncertainty about what impact war would have on oil supply globally. The subsequent ban on Russian oil imports by the U.S. government exacerbated oil prices, even if the U.S. wasn't overly dependent on Russian oil.

How and when the situation in Ukraine reaches a resolution is unclear. Other countries, including Iran and Venezuela, have been discussed as possible alternative sources of oil, but U.S. Secretary of State Antony Blinken recently stated that the U.S. and its allies are talking about "a coordinated way … of banning the import of Russian oil while making sure that there's still an appropriate supply." An immediate ceasefire between Russia and Ukraine seems unlikely, and until that occurs, the Russia-Ukraine war will continue to be a significant factor affecting gas prices in the U.S. and other countries.
2. Oil Production
Another factor that will impact prices at the pump is the level of oil production by OPEC (Organization of the Petroleum Exporting Countries). The U.S. and other countries have pushed OPEC to increase oil production in response to a tighter oil market as war continues in Ukraine. The level of output (supply) has a big impact on oil and gas prices everywhere.

So far, OPEC has resisted calls for an immediate increase in production. OPEC and its members, who represent 13 of the world's major oil exporting countries, have only signaled a willingness to raise output slightly after oil production decreased during the pandemic. If oil production increased to higher levels, it would likely lower prices as supply concerns are eased. Further complicating the chances of increased oil production is that OPEC+, formed in 2016 between OPEC members and other countries, includes Russia, which is not motivated to lower oil prices right now.
3. Gas Tax Holidays
Federal and state lawmakers in the U.S. have discussed the possibility of implementing a gas tax holiday, another factor that could impact fuel prices. To ease the impact of higher prices, excise taxes normally imposed on each gallon of fuel could be suspended. Federal excise taxes are $.184 per gallon for unleaded and $.244 per gallon for diesel. The amount of state excise taxes varies by state.
Some states have already agreed to implement a gas tax holiday. Earlier this week, Georgia and Maryland announced they will suspend the collection of state excise taxes, but suspensions will only last a few weeks. Georgia's gas tax holiday will end after May 31, and Maryland's after April 16. California has also considered its own gas tax holiday with a recent proposal by Governor Newsom that includes "pausing a portion of the sales tax rate on diesel, and suspending the inflationary adjustment on gas and diesel excise tax." While drivers in Georgia and Maryland will see some temporary relief at the pump, at best, gas tax holidays would be a patchwork solution implemented state-by-state. Some economists and tax policy experts worry that these tax holidays won't do much to save consumers money. Representative Peter A. DeFazio of Oregon, the chairman of the Transportation and Infrastructure Committee, also warns that a gas tax holiday would "blow a $26 million hole in the Highway Trust Fund" which could impact highway and infrastructure projects.
4. Consumer Demand
Over the last two years, businesses and employees have had to adapt during the pandemic. During that time, many employees transitioned from working at the office to working remotely. With fewer drivers on the road, consumer demand for oil decreased, lowering fuel prices. This is another factor to monitor. Faced with record-high fuel prices, some employees already accustomed to working remotely might continue to do so. For some businesses and employees, especially those in trucking and transportation, this won't be an option. But if enough consumers respond to higher fuel prices by driving less, that lowers demand, which could lower prices at the pump moving forward.